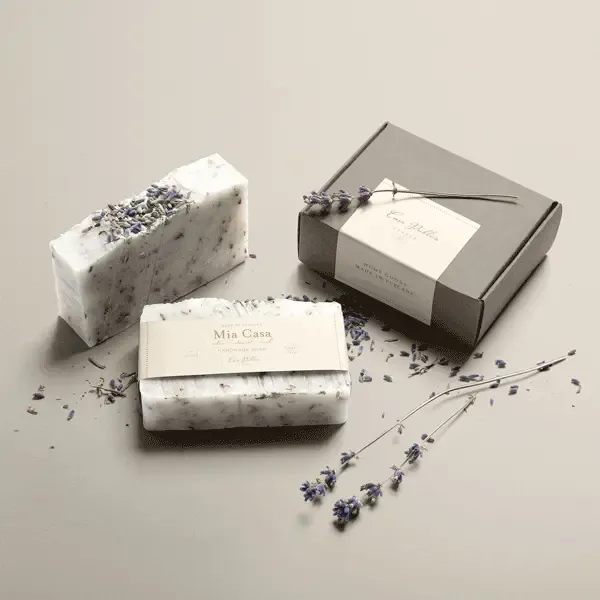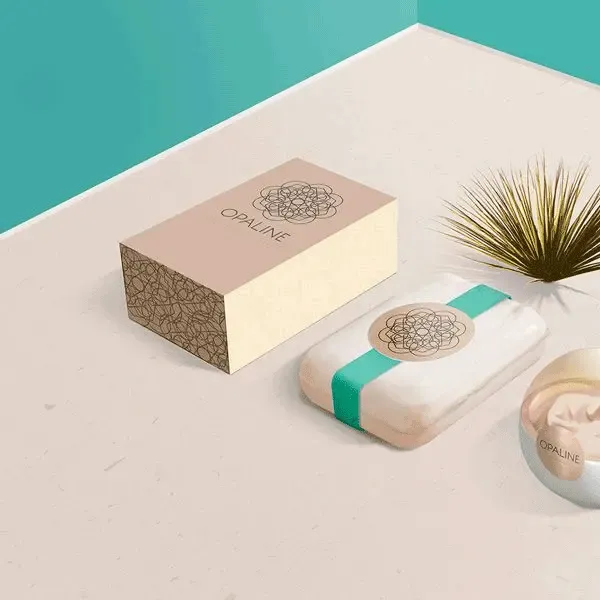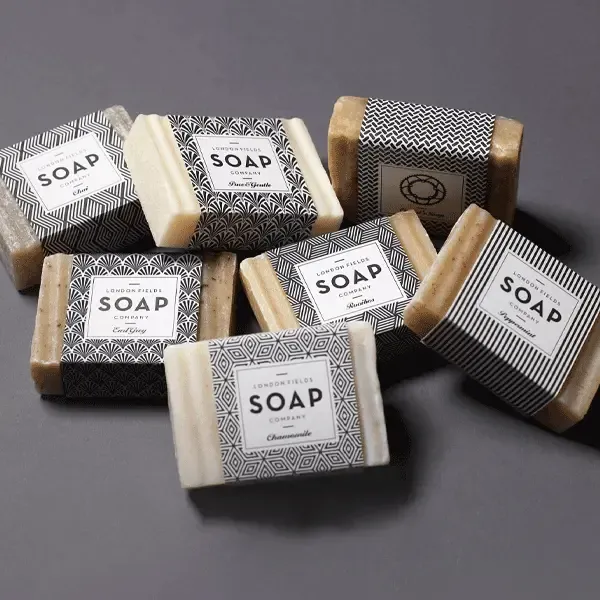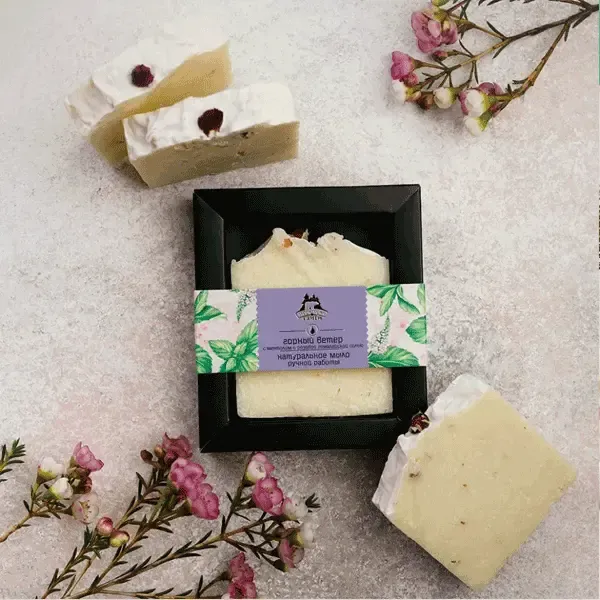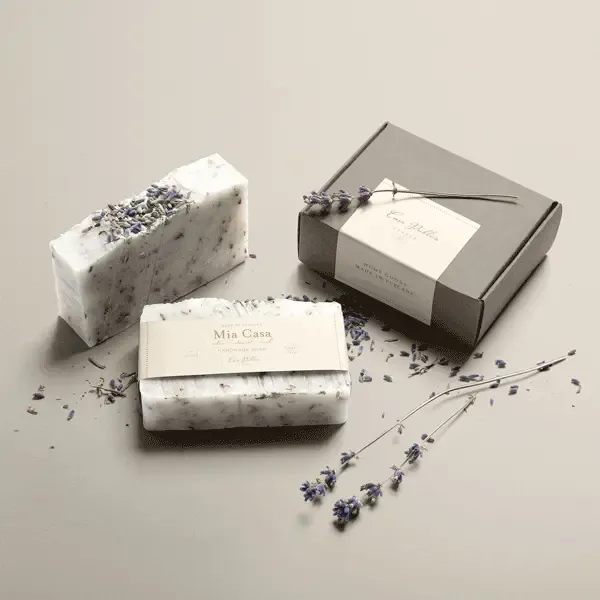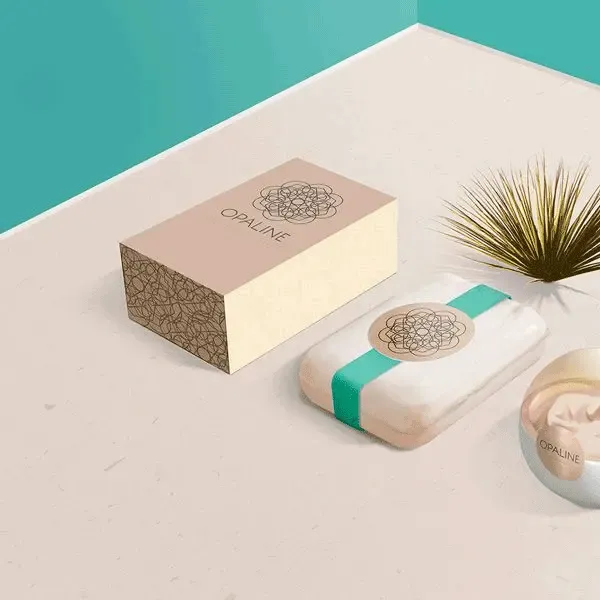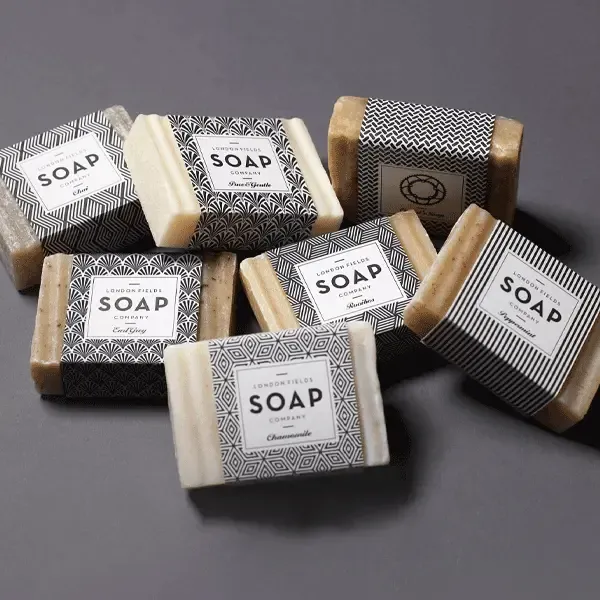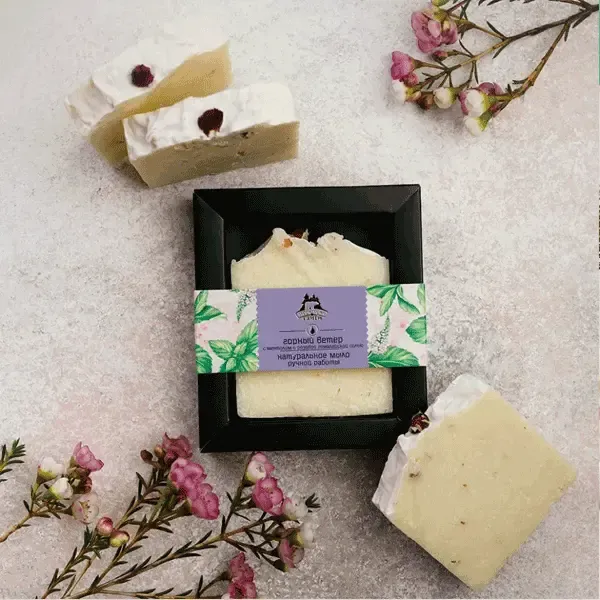 Soap Sleeves
Customized soap sleeve packaging is an effective marketing tool that can help increase your business's sales. They provide your customers with an enhanced experience and help you stand out in a crowded market. Investing in unique and personalized soap sleeves can effectively communicate your brand's message to your target audience and build brand loyalty. So, if you're looking for a cost-effective way to elevate your soap product line, consider investing in customized soap sleeve boxes today. Your customers will appreciate the extra effort put into making their purchase special, undoubtedly leading to increased sales.
Shop with Confidence
Money
Back Guarantee


Customized Soap Sleeves to Boost Sales
Customized packaging has become essential for soap brands to differentiate themselves from their competitors. Cardboard soap sleeves are an eco-friendly and cost-effective material that can create unique packaging solutions. Cardboard tray and sleeve boxes provide a practical, modern, and stylish option for packaging soaps. The tray keeps the soap in place, while the sleeve offers ample space for branding messages.
Gift card sleeves are another innovative way of customizing packaging for soap brands. Gift cards have become increasingly popular as gifts or rewards, and incorporating them into soap packaging can add value to customers' purchases. These sleeves can be customized with brand logos or colors, making it easy to identify the brand even after using the gift card.
Boost Your Soap Sales with Our Personalized Soap Sleeves
As a soap manufacturer or retailer, you know packaging is crucial to attracting customers. Custom soap sleeves are an excellent way to boost your sales and make your products stand out on the shelves. Our company offers personalized soap sleeves that will elevate your brand image and increase customer satisfaction.
Our soap packaging sleeves come in various shapes and sizes so that you can find the perfect fit for your product. We also offer customization options such as logo printing and color selection to help you create a unique design that reflects your brand identity. With our personalized soap sleeves, you can showcase your product's features and benefits while creating an unforgettable visual experience for customers.
In addition to their aesthetic appeal, our custom printed soap sleeves are also functional. They offer protection against damage during transportation and storage, ensuring that your products arrive at their destination iCustomized soap sleeves packaging is a great way to boost sales for your soap brand. With the right packaging, you can create an impactful and memorable customer experience that will help build brand loyalty and increase repeat purchases. Customized soap sleeves packaging is especially effective for small businesses looking to differentiate themselves from competitors.
One of the biggest advantages of customized soap sleeves packaging is its flexibility. You can design your own unique shape, size, and color scheme that perfectly reflects your brand's aesthetic and values. Additionally, you can add eye-catching graphics or text that convey important information about your soap product or company's mission. This level of customization helps ensure that your product stands out on the shelf and catches the attention of potential customers. Another advantage of customized soap sleeves packaging is its affordability.

Stand Out on the Shelf with Our Customized Soap Sleeves
In today's competitive market, standing out on the shelves is more important than ever. That's where our customized soap sleeves come in. With sleek designs and eye-catching graphics, our sleeves will make your brand pop.
Our experienced designers will work closely with you to create a sleeve that perfectly captures the essence of your brand. Whether you're looking for bold, colorful, sophisticated, or understated, we've got you covered. And with a wide range of materials and finishes, we can help you achieve any look or feel you desire.
Not only do our sleeves enhance your branding efforts, but they also provide practical benefits. They protect your soap from damage during shipping and handling, ensuring that it arrives at its destination in perfect condition. Plus, they're easy to apply and remove, so there's no need to worry about damaging your product during packaging.
The Influence of Customized Packaging on Soap Brands
Cusn pristine condition.
Choose Us for Your Soap Sleeve Wholesale Packaging
At our company, we understand the importance of quality packaging for your soap products. That's why we offer top-notch soap sleeve wholesale packaging that can help elevate your brand and attract more customers. Our sleeves are made from high-quality materials and designed with durability in mind, so you can rest assured that your products will be well-protected during transit.
Not only do we offer superior-quality packaging, but we also provide a range of customization options to fit your specific needs. Whether you need custom sizing or printing, our team is here to work with you every step of the way. We want to ensure that your brand is represented accurately on each sleeve and stands out amongst competitors on store shelves.
In addition to our excellent product offerings, our customer service team is dedicated to ensuring that all orders are processed quickly and efficiently.
Contact Us
To request a quote or discuss your specific needs, email us at sales@noahpackaging.com. We strive to provide prompt responses and we give out complete information before tailoring your boxes.
Read more
| | |
| --- | --- |
| Box Style | Tray and Sleeve |
| Dimension (L + W + H) | All Custom Sizes & Shapes |
| Quantities | No Minimum Order Required |
| Paper Stock | 10pt to 28pt (60lb to 400lb) Eco-Friendly Kraft, E-flute Corrugated, Bux Board, Cardstock |
| Printing | No Printing, CMYK, CMYK + 1 PMS color, CMYK + 2 PMS colors |
| Finishing | Gloss Lamination, Matte Lamination, Gloss AQ, Gloss UV, Matte UV, Spot UV, Embossing, Foiling |
| Included Options | Die Cutting, Gluing, Scored,Perforation |
| Additional Options | Eco-Friendly, Recycled Boxes, Biodegradable |
| Proof | Flat View, 3D Mock-up, Physical Sampling (On request) |
| Turnaround | 4 - 8 Business Days, RUSH |
| Shipping | FLAT |
Yes, you can print any design on them. Our soap sleeve printing is phenomenal as well as creatively pleasing.

Yes, our packaging is made of durable and sustainable materials that can be recycled easily.
Yes, we customize soap sleeves packaging at affordable rates.
Sleeve packaging comes in various sizes according to product need.
It depends on the customization instructions. However, we make sure to keep our prices affordable for our customers.