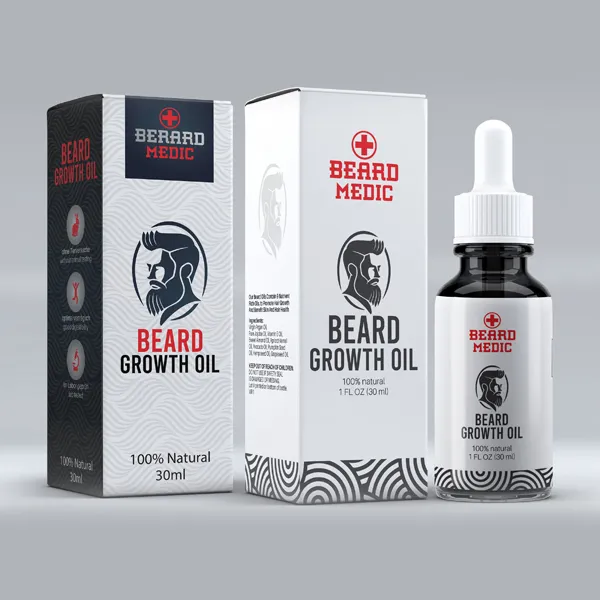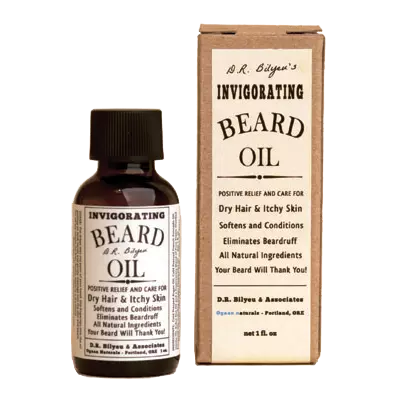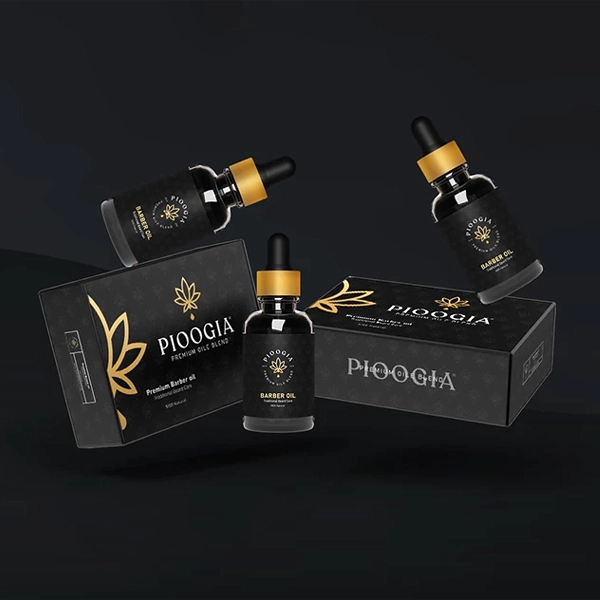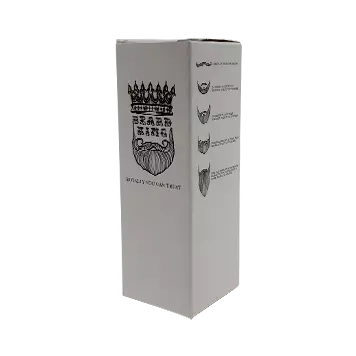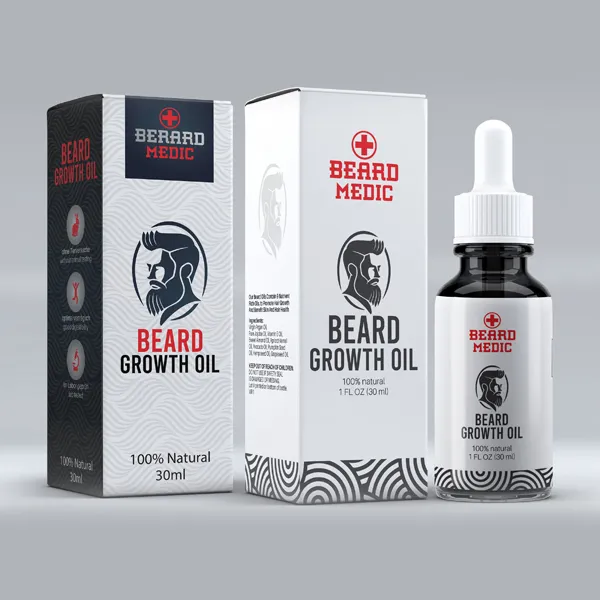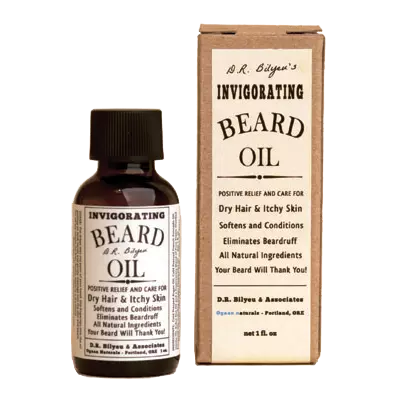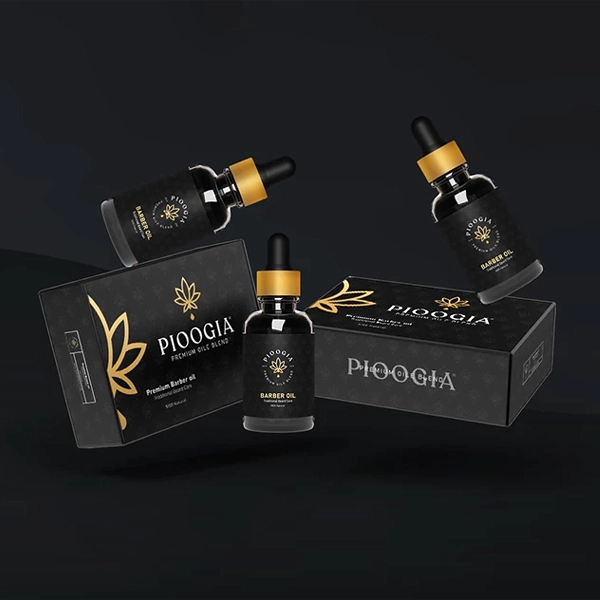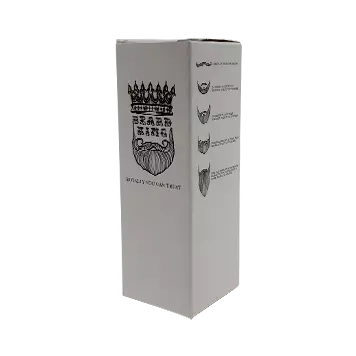 Beard Oil Boxes
Beard oil boxes are an effective way to promote and market your brand. They add a unique touch and provide a great opportunity to show off your creativity while standing out from the competition. With your selected design, Noah Packaging can create a memorable and lasting impression on your customers.
Shop with Confidence
Money
Back Guarantee


Premium Custom Beard Oil Boxes to Improve Your Brand Image
Beard oil is a men's grooming product, and its demand is growing as people focus more and more on grooming themselves. As a beard oil manufacturer, you know how important it is to make your products stand out from all other brands. But have you ever considered the role that custom beard oil boxes play in attracting customers? Just like businesses customize their Health Boxes or cosmetic boxes to attract customers. These boxes also offer convenience for packaging and shipping and allow you to showcase your products in an attractive and eye-catching way. It is time to take your brand to the next level with beard oil packaging boxes to attract your audience. Customization of these boxes with Noah Packaging is key to standing out from the competition and gaining customer loyalty.
Advantages of Customizing Beard Oil Boxes for Your Business
Custom beard oil boxes are probably one of the best ways to present your brand and make a lasting impression on customers. These boxes are designed to fit the specific needs of your business, making them the perfect choice for those who want to stand out in a crowded market. Not only do they enhance the aesthetics of your product, but they also offer several other benefits that can give you an edge over your competitors.
1. Extreme Protection
One of the biggest benefits of using beard oil boxes is their exceptional product protection. Whether shipping your Medicine Boxes or displaying your products in them on store shelves, these boxes will keep them safe from damage caused by handling or environmental factors. It means your customers can enjoy high-quality, fresh products every time they purchase from you.
2. Communicate with your Customers
The best packaging is always the one that delivers the brand's message to your customers. Therefore, another advantage of using beard oil packaging is that it allows you to communicate with your customers effectively. With custom printed beard oil boxes, you can print all the necessary information, such as ingredients used and how-to-use instructions on the packaging, so your customers know what they are getting before buying the product.
3. Designed for Your Business
Customized beard oil boxes are designed specifically for your business needs. You have complete control over the size, shape, color scheme, and material used to create these boxes. It ensures you get precisely what you need for maximum impact on your target audience. Also, these boxes protect your product during transportation and storage. The material used is durable enough to withstand wear and tear while keeping the contents safe from damage or spillage.
4. Stand Out in The Crowded Market
One key benefit of using beard oil boxes is that they allow you to stand out in a crowded market. In today's highly competitive world, it is essential to differentiate yourself from the competition. Custom packaging can help you do just that by creating a unique identity for your brand. With custom boxes, you have complete control over the design and layout, allowing you to create a package that perfectly represents your brand and appeals to your target audience.
5. Branding and Promoting
Beard oil boxes also provide an excellent opportunity for branding and promotion. You can add your logo, tagline, or any other design element that reflects the essence of your brand on these boxes. This way, whenever someone uses or sees your product, they will remember who you are and what you stand for.
6. Functionality and Practicality
Custom packaging adds aesthetic value to the product and offers extreme functionality and practicality. By providing information about the ingredients used and how to use them, customers are more likely to make informed purchase decisions. Moreover, personalized packaging provides the best opportunity for branding and marketing efforts by allowing businesses to showcase their unique selling proposition.

Wholesale Beard Oil Boxes with Noah Packaging
Beard oil boxes wholesale is an excellent option for brands looking for premium packaging solutions at affordable rates. Investing in the beard oil boxes wholesale option allows you to enjoy several benefits for your brand. Firstly, beard oil packaging offers plenty of space for branding and labeling, which makes it a perfect marketing tool for promoting your products. Custom-printed beard oil boxes can help you achieve precisely that. Another advantage of getting boxes at wholesale rate is cost savings. By buying in bulk, you can take advantage of discounted rates and save money on each unit sold. It helps increase profit margins and allows you to invest more resources in product development and marketing.
Lastly, you can tailor your packaging specifically for your target audience. You can choose colors, designs, and materials that appeal directly to your ideal customer base, making it easier for them to recognize your products on store shelves or online marketplaces.
Contact us now!
If you have further questions about the customization options available at Noah Packaging, contact us. We also offer nationwide free shipping along with other exciting offers.
Read more
| | |
| --- | --- |
| Box Style | Beard Oil Boxes |
| Dimension (L + W + H) | All Custom Sizes and Shapes |
| Quantities | No Minimum Order Required |
| Paper Stock | 10pt to 28pt (60lb to 400lb) Eco-Friendly Kraft, E-flute Corrugated, Bux Board, Cardstock |
| Printing | No Printing, CMYK, CMYK + 1 PMS color, CMYK + 2 PMS colors |
| Finishing | Gloss Lamination, Matte Lamination, Gloss AQ, Gloss UV, Matte UV, Spot UV, Embossing, Foiling |
| Included Options | Die Cutting, Gluing, Scored,Perforation |
| Additional Options | Eco-Friendly, Recycled Boxes, Biodegradable |
| Proof | Flat View, 3D Mock-up, Physical Sampling (On request) |
| Turnaround | 4 - 8 Business Days, RUSH |
| Shipping | FLAT |
You can get your custom beard oil packaging boxes at Noah Packaging. We offer customization in all sizes and styles according to your business requirement.
Our minimum order quantity for beard oil packaging boxes is 50-100 boxes. You can place your order for boxes at Noah Packaging.
Cardboard and corrugated cardboard materials are generally used when it comes to making beard oil boxes, as they protect the bottle packed inside the box to ensure it reaches its destination safely.