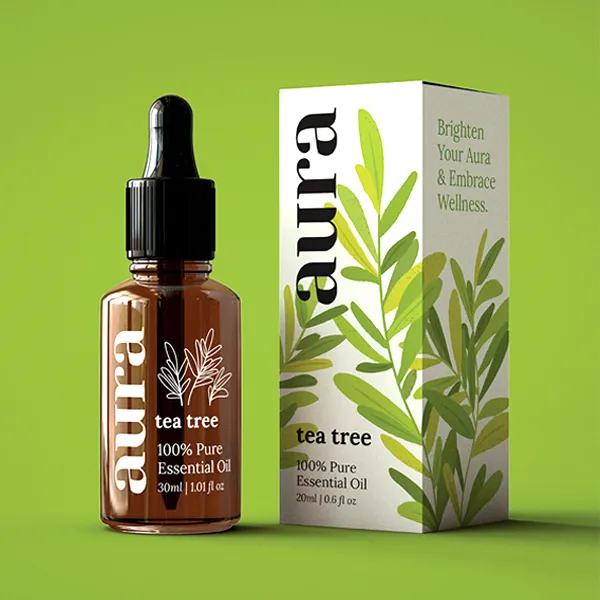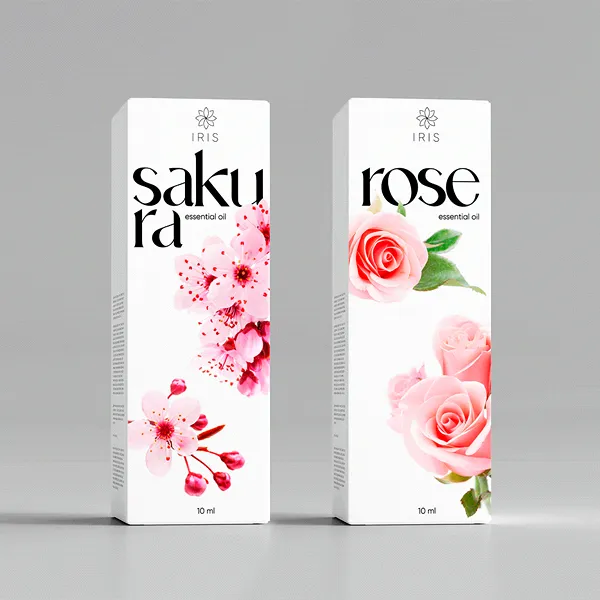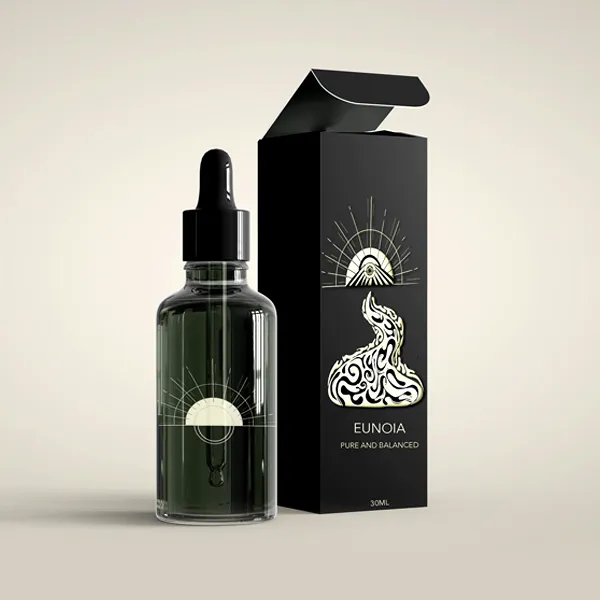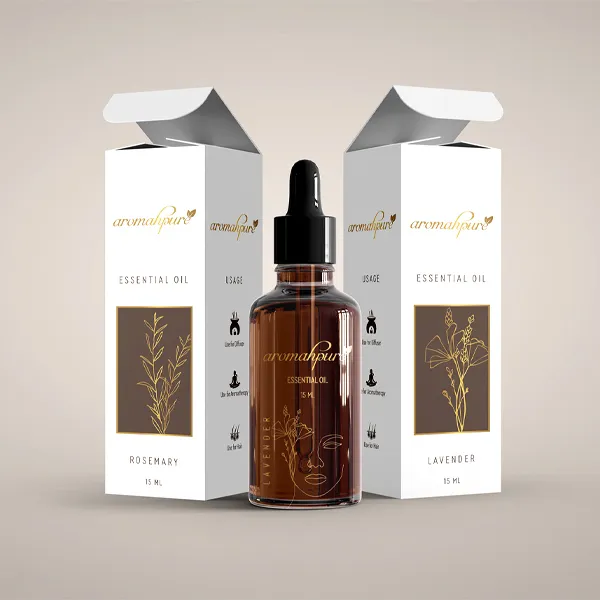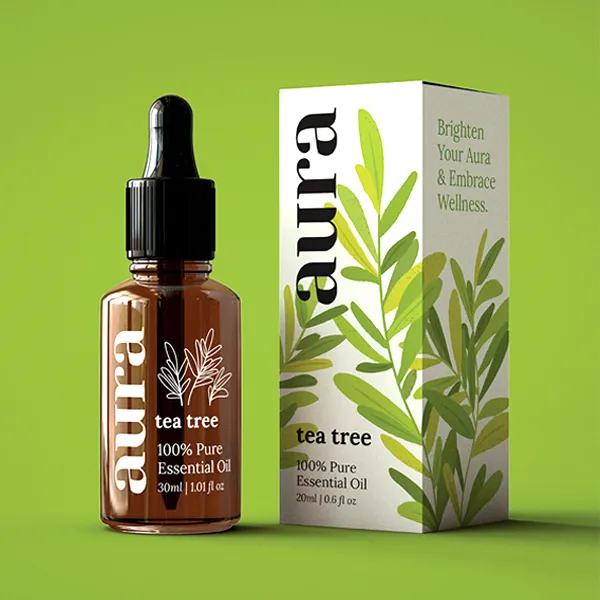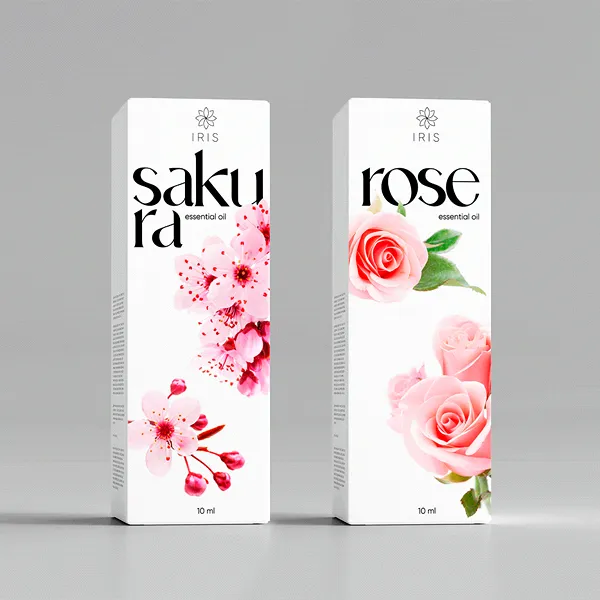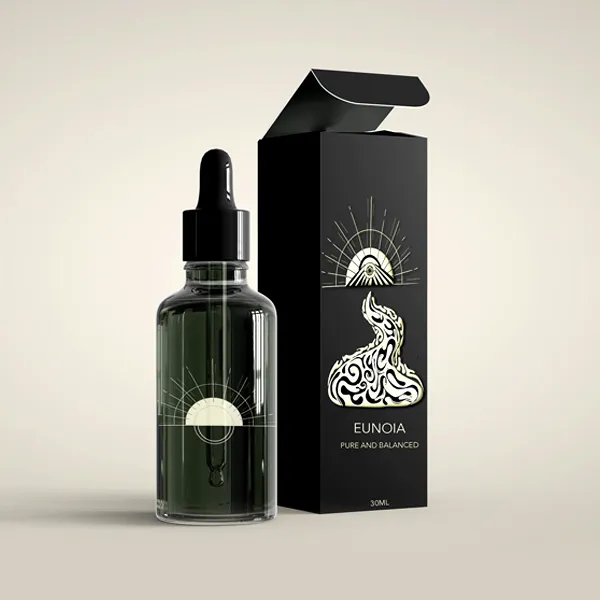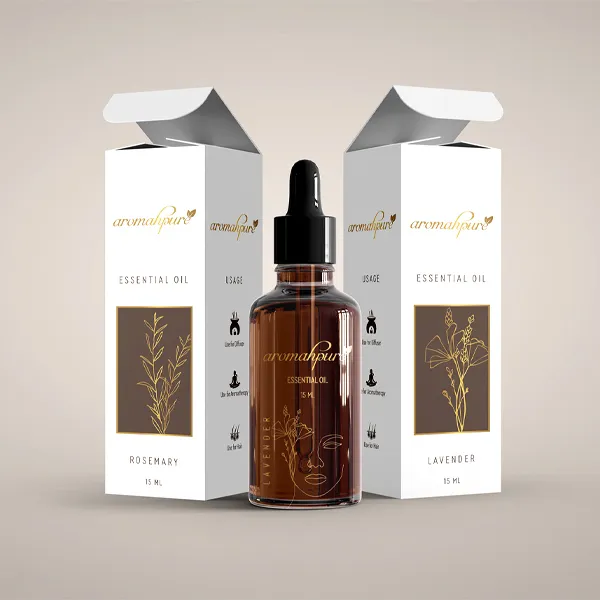 Essential Oil Boxes
Herbal products like Essential Oils also referred to as E-Liquids require sensitive packaging and OXO Packaging specializes in Custom Printed Essential Oil Boxes.
Shop with Confidence
Money
Back Guarantee


High-Quality Essential Oil Boxes To Stand Out from Crowd
Essential oils have been used for centuries for their therapeutic properties. However, these oils can lose their scent if exposed to sunlight or not stored in proper packaging. That is why getting high-quality and durable boxes to pack and store your essential oil is significant. As a business owner, it can be a bit challenging for you to maintain the quality of the packaging and present it attractively.
In this regard, custom printed essential oil boxes will be one of the best decisions you make for your brand. You can customize any packaging, whether an essential oil subscription box, essential oil monthly box, best essential oil storage case, or beard oil boxes. There are various options for you to choose from at Noah Packaging.
The Importance of Essential Oil Boxes for Your Business
With the rise in competition, finding ways to stand out is important. One way to do this is by using essential oil boxes for your brand. Custom printed essential oil boxes or health boxes are a must-have for you to package your products decently. One of the most significant things a brand can do is deliver the message through the packaging. The essential oil boxes wholesale option is the way to go for this. These boxes can be customized to fit your brand's aesthetic and messaging. It helps create brand recognition and loyalty among customers who associate your company with its unique style. Plus, you can deliver your brand message through essential oil boxes by providing valuable information about the product
High-Quality Materials to Protect the Product
When it comes to essential oils, it is essential to have the right packaging materials to protect the quality and potency of these precious liquids. Boxes designed specifically for your products ensure that the oils are not contaminated or degraded over time. Therefore, investing in high-quality packaging materials is necessary whether you are an essential oil manufacturer, distributor, or user. One of the most popular choices for essential oil packaging is cardboard or cardstock, as they are non-reactive and do not degrade over time like plastics. Premium kraft, corrugated, or cardboard packaging can help preserve the freshness and potency of your oils by preventing oxidation from exposure to air. Here are a few perks of choosing quality materials:
Versatile
Custom Printed
Keeps Products Safe
Cost Effective
Eco-Friendly Choice
Essential Oil Boxes Wholesale at Affordable Rates
Essential Oil Boxes Wholesale is a highly cost-effective solution for businesses not wanting to spend a fortune on packaging. Whether you are a small-scale business or an established brand, Noah Packaging offers wholesale essential oil boxes to businesses of all sizes. We allow businesses to buy bulk packaging materials at discounted prices, ultimately saving money and time spent ordering individual items. Buying in bulk can save you money on packaging costs and potentially increase your profit margins.
Customizable Options for Your Essential Oil Packaging
We have numerous customization options available for you to choose from. From shapes to sizes and materials to printings, you can customize the packaging that tells your brand's story to your targetted audience. However, it is important to know that when choosing the custom design for your essential oil boxes, you must consider the colors you want. Consider how the color scheme aligns with your brand's values and what emotions you want to evoke in customers. Another critical factor is typography. Choose fonts that are easy to read and complement your branding style. Lastly, we recommend using different font sizes and styles to create a hierarchy and emphasize critical information such as product names and ingredients on the packaging.
Choose the Right Box to Bring Your Ideas to Life
Choosing an essential oil box for your brand is crucial, and it can make or break your products' success. You must choose the right packaging that reflects your brand, keeps the oils safe, and attracts customers. Here are some tips on selecting the best essential oil box for your brand.
Firstly, consider your target audience and what they expect from your brand. For instance, if you are targeting those who prefer eco-friendly products, you might want to opt for a recycled material box with logo to align with their values. It will also give you an edge over your competitors for being considerate about the environmental impact of the packaging.
Now that you know your target audience, the second thing to consider when choosing an essential oil box is its size. Firstly, think about how many bottles each box needs to accommodate. It will depend on the number of oils you want to include in one set or kit. Secondly, consider how you want to present your products - do you want customers to see all the bottles at once or just one bottle at a time?
Care for a free Quote?
If you have any questions about customization options for your essential oil boxes, please contact us at Email Here or call Phone Number Here. Also, you can get a design consultation and a free instant quote.
Read more
| | |
| --- | --- |
| Box Style | Cardboard Boxes |
| Dimension (L + W + H) | All Custom Sizes & Shapes |
| Quantities | No Minimum Order Required |
| Paper Stock | 10pt to 28pt (60lb to 400lb) Eco-Friendly Kraft, E-flute Corrugated, Bux Board, Cardstock |
| Printing | No Printing, CMYK, CMYK + 1 PMS color, CMYK + 2 PMS colors |
| Finishing | Gloss Lamination, Matte Lamination, Gloss AQ, Gloss UV, Matte UV, Spot UV, Embossing, Foiling |
| Included Options | Die Cutting, Gluing, Scored,Perforation |
| Additional Options | Eco-Friendly, Recycled Boxes, Biodegradable |
| Proof | Flat View, 3D Mock-up, Physical Sampling (On request) |
| Turnaround | 4 - 8 Business Days, RUSH |
| Shipping | FLAT |
Generally, cardboard or rigid are preferred material choices when it comes to making essential oil boxes as they will keep the oils safe from UV light while stored and shipped.
Typically, you can store all types of essential oils in these custom boxes as they keep the products safe from any sunlight or air that can negatively impact the oils.
For specific essential oils that can be affected by the light or air easier than other oils, you can customize the boxes with sturdier material to protect the component and the oil.