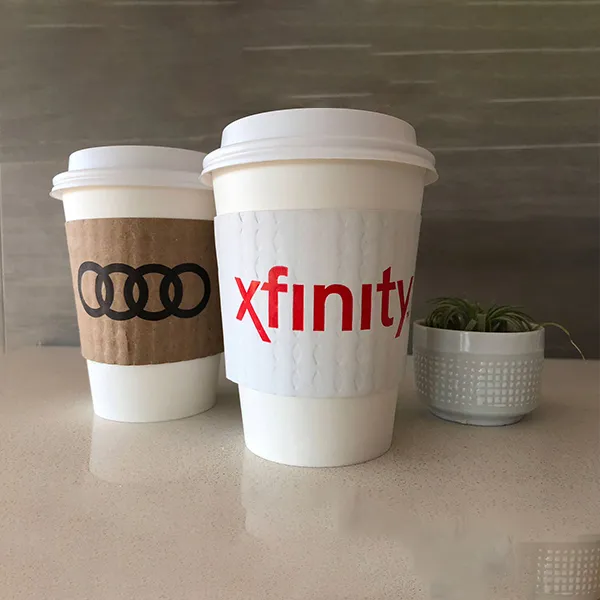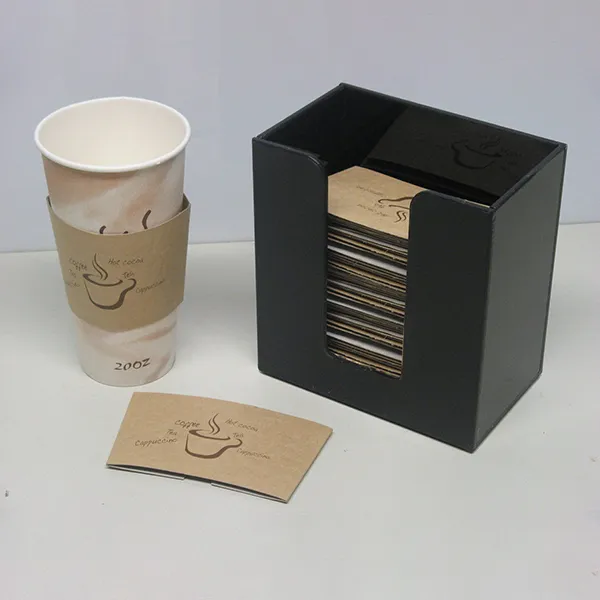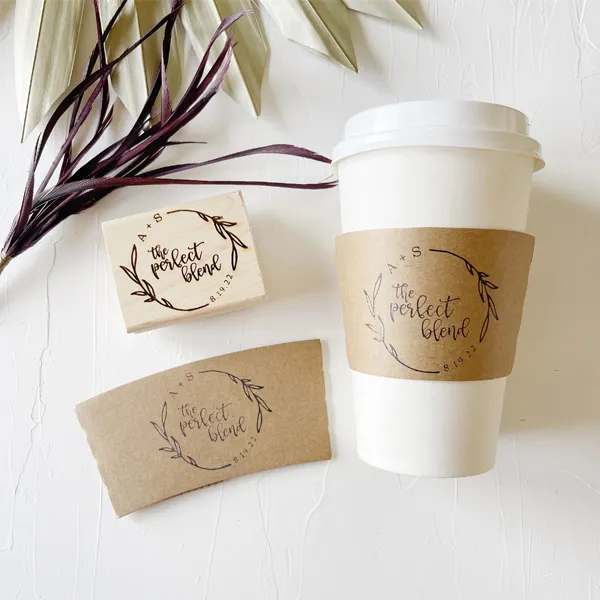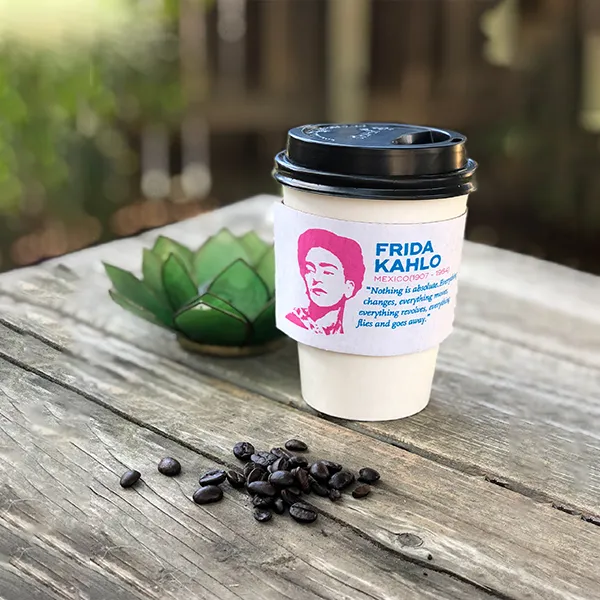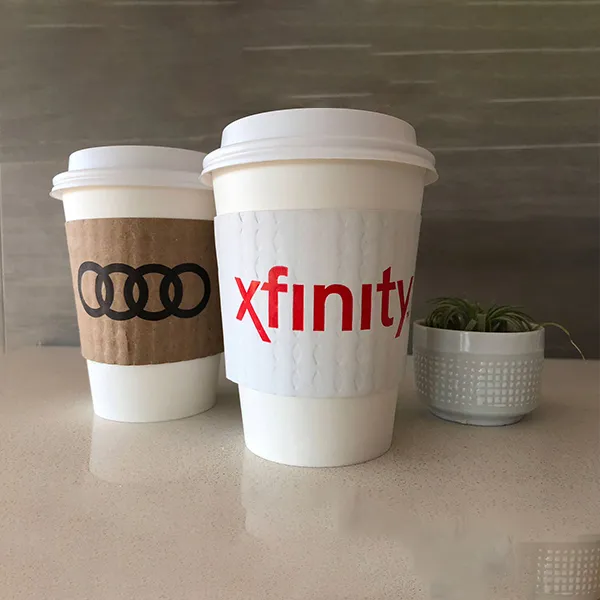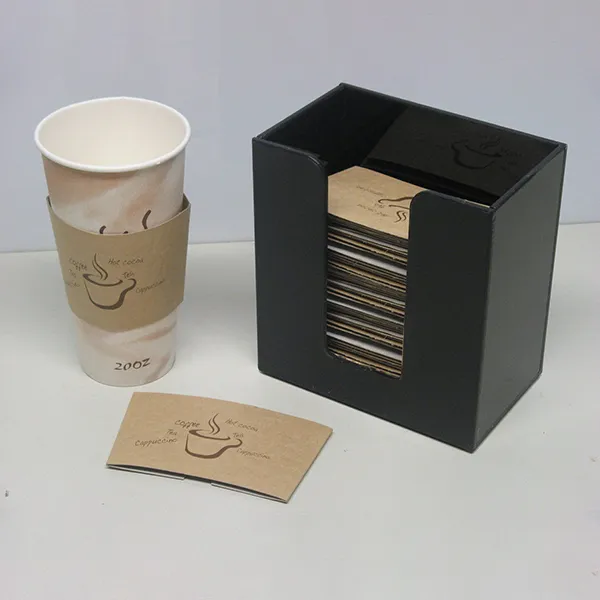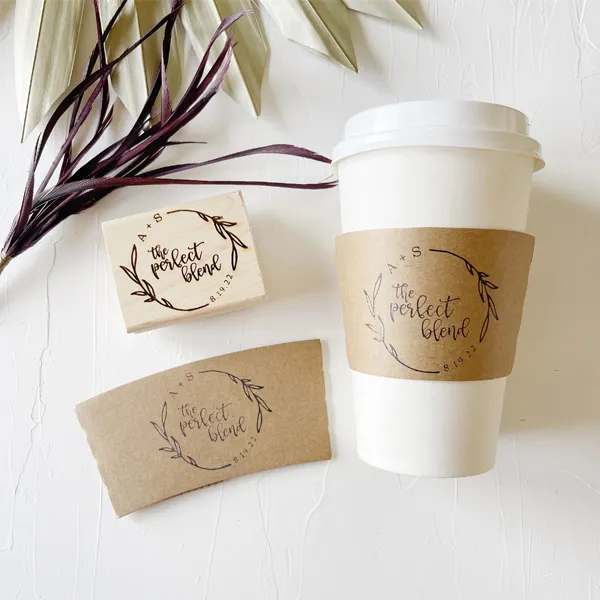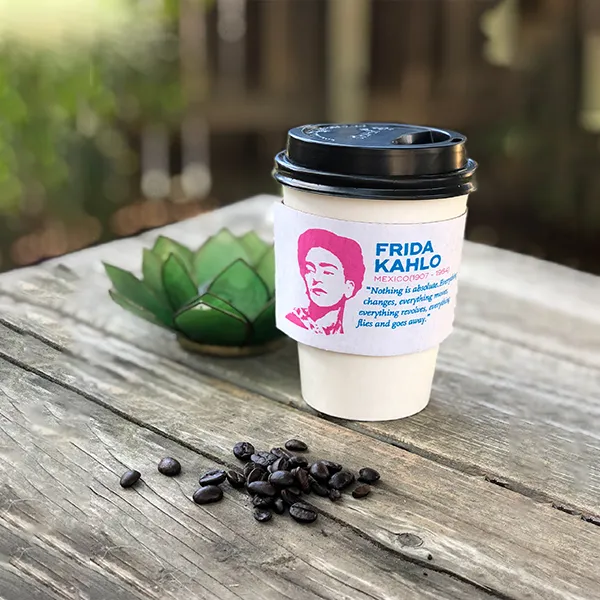 Coffee Sleeves
Coffee sleeves packaging is a great investment for businesses looking to enhance their customer experience and increase brand awareness. With the right design, this packaging can protect customers' hands from hot beverages and serve as an effective marketing tool. Whether you opt for eco-friendly materials or bold designs that showcase your company's logo, coffee sleeves offer an affordable way to build brand recognition and loyalty. So if you haven't already, consider investing in stylish and functional coffee sleeves packaging for your business today.
Shop with Confidence
Money
Back Guarantee


Stylish and Functional Coffee Sleeves Packaging for Businesses
In today's competitive market, businesses constantly seek ways to make their brand stand out. One simple yet effective way is by investing in stylish and functional coffee sleeves packaging. Not only does this add a touch of sophistication to your branding, but it also enhances the customer experience.
A well-designed coffee sleeve can serve as a mini billboard for your business, showcasing your logo and message to potential customers. It provides an excellent branding opportunity while protecting your customers from burns or spills. Also, branded coffee sleeves can make it easier for customers to identify and remember your brand.
When choosing coffee sleeves packaging for your business, it's essential to consider both style and functionality. Look for options that are durable enough to withstand the heat of hot beverages while still being visually appealing.
Impress Audience with Customized Printed Coffee Sleeves
As a business owner, you always look for ways to impress your customers and stand out. One way to achieve this is through customized printed coffee sleeves. Not only do they add a professional touch to your beverages, but they also provide an excellent branding opportunity.
At our company, we specialize in creating high-quality customized coffee sleeves tailored to meet your specific needs. Whether you want them printed with your logo or a unique design that reflects your brand's personality, we have got you covered. We use the latest printing technology and materials to ensure the final product looks great and lasts longer.
By choosing our custom-printed coffee sleeves, you can show your customers that you care about their experience and take pride in delivering top-notch products.
Practical and Sleek Coffee Tray and Sleeve Packaging to Make a Statement
In the world of coffee, packaging is just as important as the taste. With so many options available, businesses must make a statement with their packaging. That's where practical and sleek coffee Tray and Sleeve Packaging come in.
Designed with both form and function in mind, these packages are perfect for any business looking to elevate their brand image. Not only do they provide a convenient way to transport hot beverages, but they also offer plenty of space for branding and customization.
Whether you're a small local cafe or a large chain, investing in high-quality disposable coffee cups with lids and sleeves can help set you apart from the competition. So why settle for a plain coffee cup sleeve when you can make a statement with every cup? Choose practical and sleek coffee tray and sleeve packaging today.
Eco-Friendly Options for Your Coffee Sleeves
In today's world, every business is looking for ways to reduce its carbon footprint and promote sustainability. Coffee shops are no exception. One of the easiest ways to make your coffee shop more eco-friendly is by switching to eco-friendly cardboard sleeves for coffee cups and paper options for your coffee sleeves.
Cardboard and paper coffee Cup Sleeves options offer a great alternative to traditional plastic sleeves that take years to break down in landfills. Eco-friendly coffee sleeves options can be made from recycled materials, which makes them an excellent choice for businesses that want to reduce their environmental impact. These materials are biodegradable, which means they will decompose naturally over time.
By choosing eco-friendly options for your coffee sleeves, you can show your customers that you care about the environment while promoting sustainable practices in your business. You can customize these sleeves with your logo or branding message so that customers know where they came from.
Why Choose Noah Packaging for Coffee Sleeves Wholesale Packaging
Noah Packaging is a trusted packaging supplier specializing in manufacturing high-quality coffee sleeves wholesale packaging. With years of experience and expertise, we have become one of the leading providers of custom coffee sleeves to businesses across various industries. Choosing Noah Packaging for your wholesale coffee sleeve needs would be best.
We promise quality and it sets us apart from other suppliers. Noah Packaging uses only the best materials to ensure that our products meet or exceed industry standards. This ensures that your customers receive a premium product that reflects positively on your brand. Additionally, we employ strict quality control measures throughout the production process to guarantee consistency and accuracy.
Our devoted team is available to provide exceptional customer service. We work closely with each client to understand their specific requirements and provide tailored solutions for their unique needs.
Contact Us
Don't hesitate to reach out to us at sales@noahpackaging.com. Our expert team would be delighted to assist you with any requests, queries, and collaborations. At Noah Packaging, we make sure to deliver what we promise.
Read more
| | |
| --- | --- |
| Box Style | Tray and Sleeve |
| Dimension (L + W + H) | All Custom Sizes & Shapes |
| Quantities | No Minimum Order Required |
| Paper Stock | 10pt to 28pt (60lb to 400lb) Eco-Friendly Kraft, E-flute Corrugated, Bux Board, Cardstock |
| Printing | No Printing, CMYK, CMYK + 1 PMS color, CMYK + 2 PMS colors |
| Finishing | Gloss Lamination, Matte Lamination, Gloss AQ, Gloss UV, Matte UV, Spot UV, Embossing, Foiling |
| Included Options | Die Cutting, Gluing, Scored,Perforation |
| Additional Options | Eco-Friendly, Recycled Boxes, Biodegradable |
| Proof | Flat View, 3D Mock-up, Physical Sampling (On request) |
| Turnaround | 4 - 8 Business Days, RUSH |
| Shipping | FLAT |
Yes, coffee sleeves can be eco-friendly when made of recyclable and sustainable materials.
Yes, you can customize your boxes with your logo and branding from us at affordable rates.
The packaging comes in various sizes, commonly ranging from 8-20 ounces.
Yes, they can be printed to showcase your brand message, name, logo, or signature.
It depends on the customization and quantity of requirements.