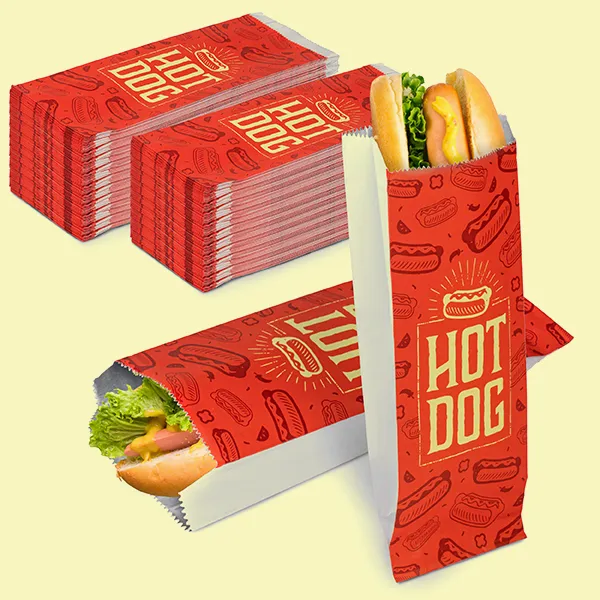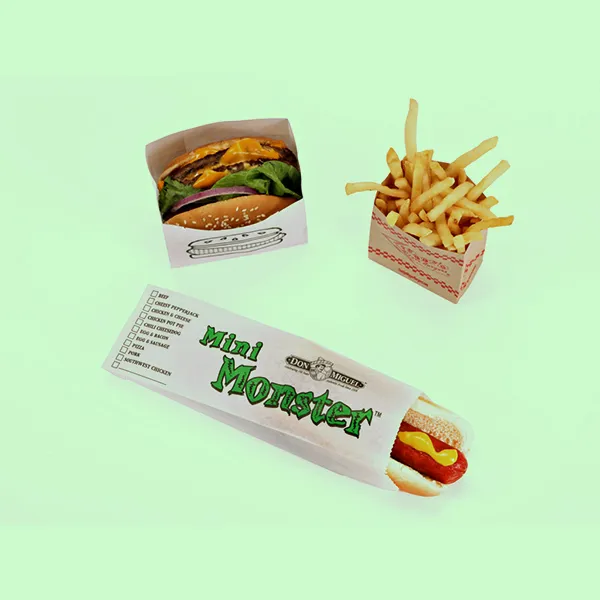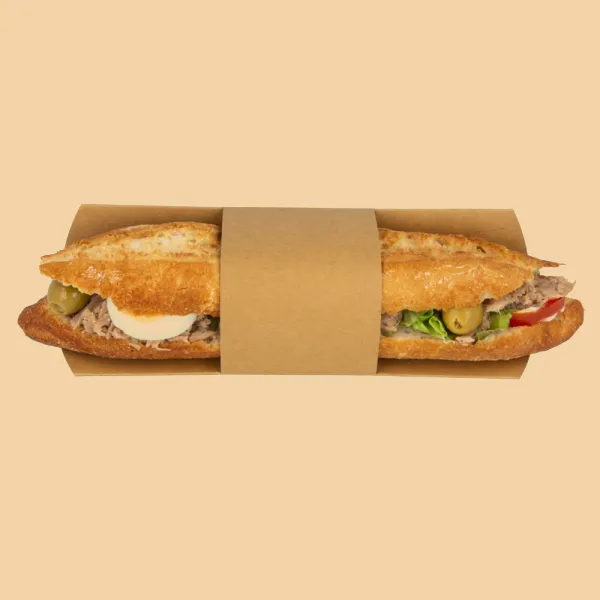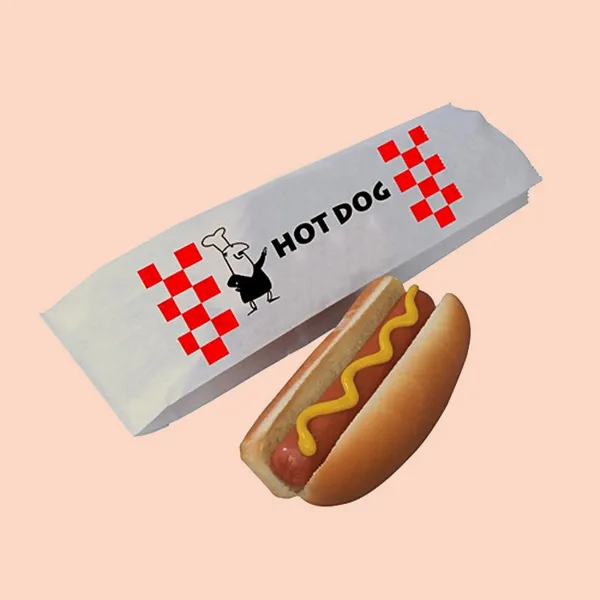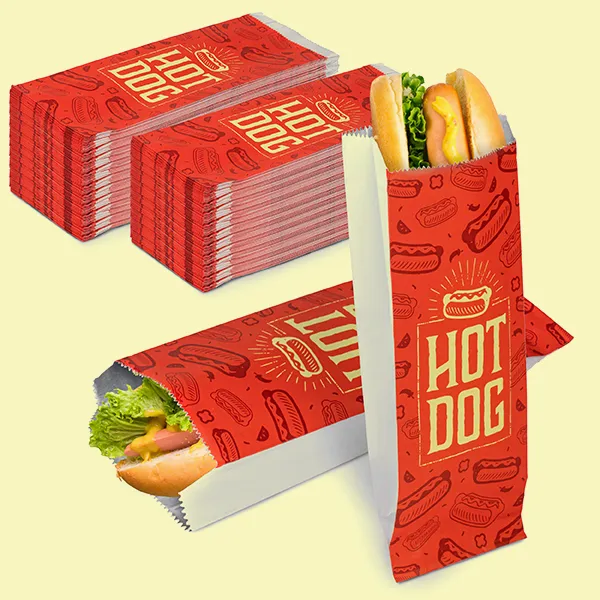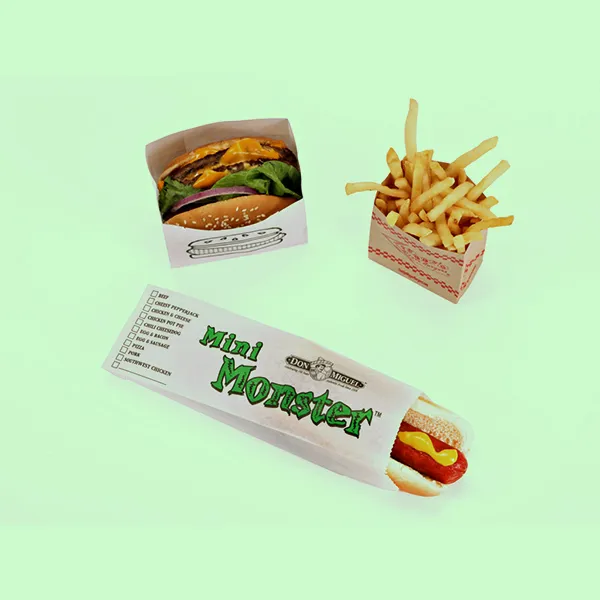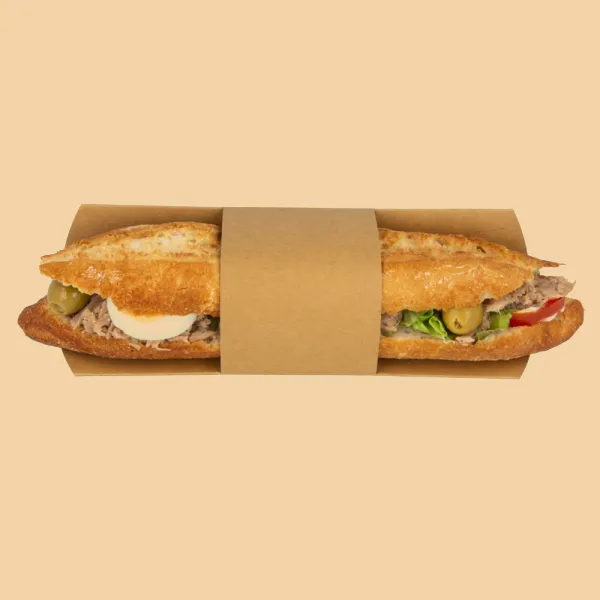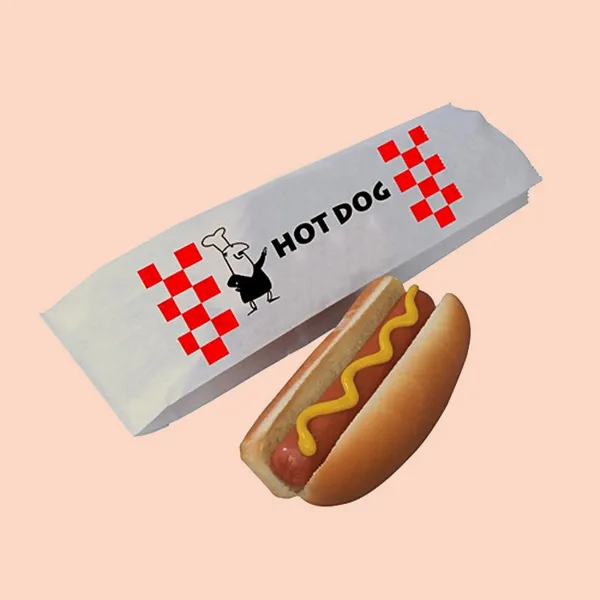 Hot Dog Sleeves
A customized hot dog sleeve is more than just a packaging solution for your business. It provides a versatile way to promote your brand, display nutritional information, and offer convenience to your customers. With its customizable design and durability, it can help you stand out in the competitive food industry. Whether you're running a food truck, concession stand, or restaurant, incorporating this innovative sleeve into your product line can enhance customer loyalty and drive sales.
Shop with Confidence
Money
Back Guarantee


Customized Hot Dog Sleeves: A Versatile Packaging Solution for Your Business
As a business owner, you understand the importance of having unique and versatile product packaging solutions. If you are in the food industry, especially selling hot dogs, you know how crucial it is to create a lasting impression on customers. The customized hot dog sleeves is one solution that can help elevate your brand image while serving as a practical packaging option.
These paper hot dog sleeves are made from high-quality paper stock and can be printed with your company's logo or tagline, making them an excellent marketing tool. Furthermore, since they come in different sizes and colors, they offer flexibility in terms of product presentation. You can customize each sleeve according to the type of hot dog sold or even create seasonal designs for holidays or special events. Furthermore, this packaging type typically falls under the category of Tray and Sleeve Boxes.
Captivate Your Customers with Hot Dog Sleeves
If you're in the food industry, you probably know that packaging is vital in attracting customers. Eye-catching designs and functional packaging can make all the difference between a customer choosing your product. This is where hot dog sleeves come into play.
Not only do they offer protection to your hot dogs, but they also create an opportunity for branding and marketing. With custom printed sleeves, you can showcase your brand's logo, slogan, or any other message that resonates with your target audience. The possibilities are endless!
Hot dog sleeves are also a cost-effective solution for businesses of all sizes. They require minimal investment compared to other forms of advertising while providing maximum exposure to potential customers. Moreover, these sleeves are versatile and fit most types of hot dogs, whether regular or jumbo-sized.
Improve Product Presentation with Hot Dog Sleeves
As a brand owner, you know that presentation is everything when it comes to attracting and retaining customers. A well-presented product can make all the difference in the world, and using hot dog sleeves could be your business's secret weapon. These versatile sleeves are not just for hot dogs anymore; they can be used to wrap various products, from burgers and sandwiches to burritos and tacos.
One of the most significant advantages of using hot dog holders paper is their ability to add value while keeping costs low. They are an affordable option providing customers with an enhanced experience while protecting your brand's image. These sleeves are perfect for businesses looking to stand out in crowded markets or improve their products' presentation without breaking the bank.
Choose Noah Packaging for Your Hot Dog Sleeves Wholesale Packaging
When it comes to packaging your hot dogs, a variety of options are available on the market. However, not all packaging solutions are created equal. At Noah Packaging, we understand that you need a reliable and cost-effective solution to meet the demands of your business. That's why we offer high-quality hot dog sleeves perfect for bulk orders. So, order our hot dog sleeves on sale right now!
Moreover, our disposable hot dog holders are designed with convenience and efficiency. They feature a tapered design that easily fits any size hot dog or sausage, making them an ideal choice for busy food vendors or concession stands. Our hot dog and Cookie Sleeves also provide excellent heat retention to keep your product fresh and hot for longer periods.
At Noah Packaging, we pride ourselves on being the best packaging supplier providing exceptional customer service and quality products at competitive prices. We work closely with our clients to ensure their specific needs are met, whether they require custom printing or unique sizing requirements.
Contact Us
By reaching out at our email sales@noahpackaging.com, one will have direct access to our professional and knowledgeable sales staff. They are always available to give personalized assistance to all our customers according to their needs. Our sales team value prompt and clear communication, ensuring each inquiry is answered comprehensively and swiftly.
Read more
| | |
| --- | --- |
| Box Style | Tray and Sleeve |
| Dimension (L + W + H) | All Custom Sizes and Shapes |
| Quantities | No Minimum Order Required |
| Paper Stock | 10pt to 28pt (60lb to 400lb) Eco-Friendly Kraft, E-flute Corrugated, Bux Board, Cardstock |
| Printing | No Printing, CMYK, CMYK + 1 PMS color, CMYK + 2 PMS colors |
| Finishing | Gloss Lamination, Matte Lamination, Gloss AQ, Gloss UV, Matte UV, Spot UV, Embossing, Foiling |
| Included Options | Die Cutting, Gluing, Scored,Perforation |
| Additional Options | Eco-Friendly, Recycled Boxes, Biodegradable |
| Proof | Flat View, 3D Mock-up, Physical Sampling (On request) |
| Turnaround | 4 - 8 Business Days, RUSH |
| Shipping | FLAT |
Yes, our hot dog sleeve packaging is made of eco-friendly material.
Yes, hot dog sleeve packaging can be customized with your brand message and logo.
Yes, they can be printed on, allowing branding and customization options for hot dog sleeves.
Yes, our hot dog sleeve packaging is made from eco-friendly materials that are recyclable.
Yes, our packaging is designed to open and close easily for hassle-free and convenient usage.