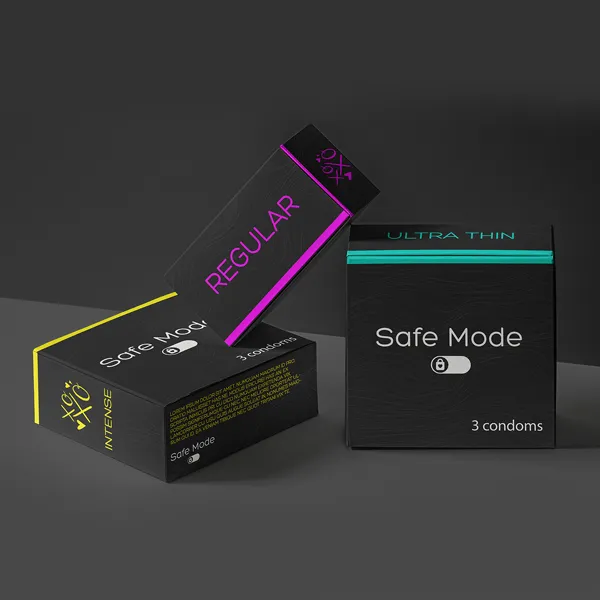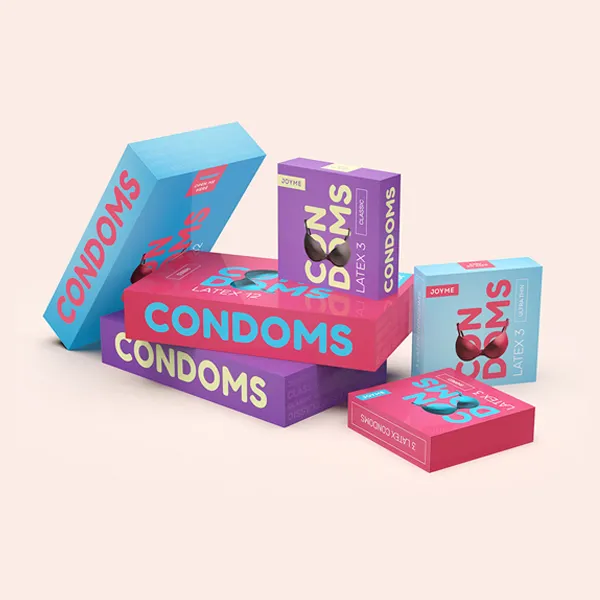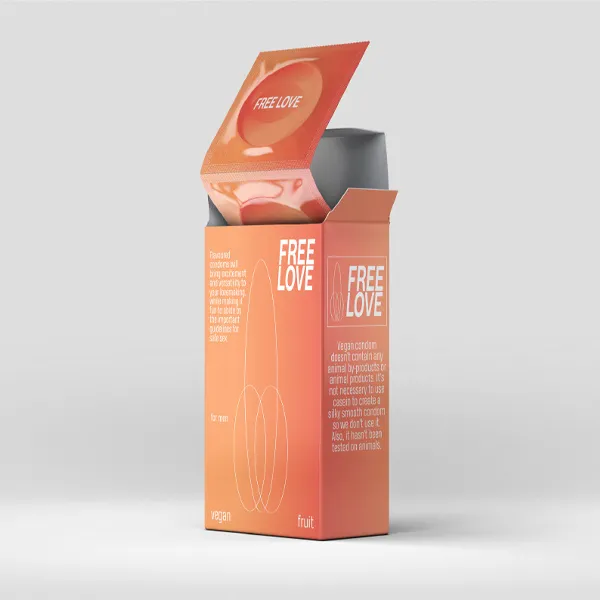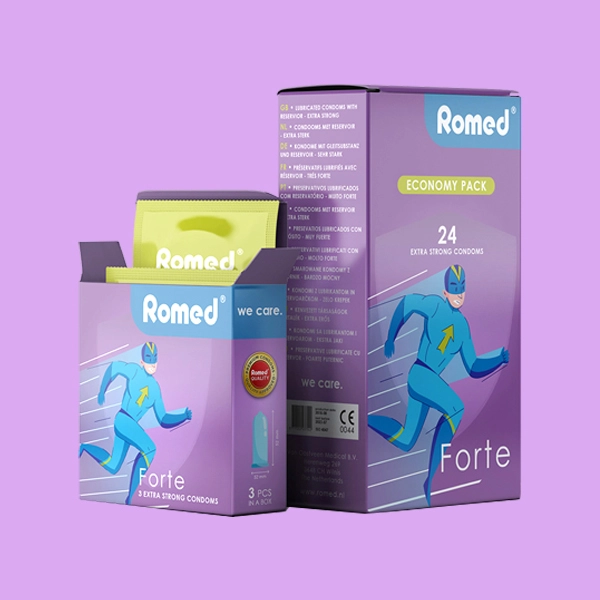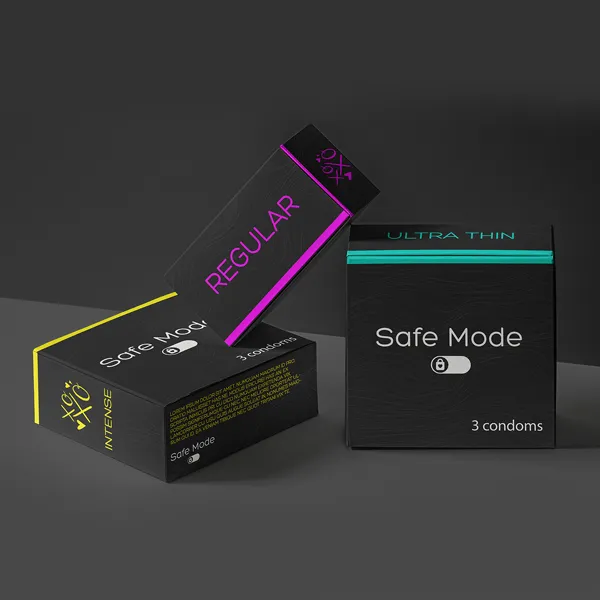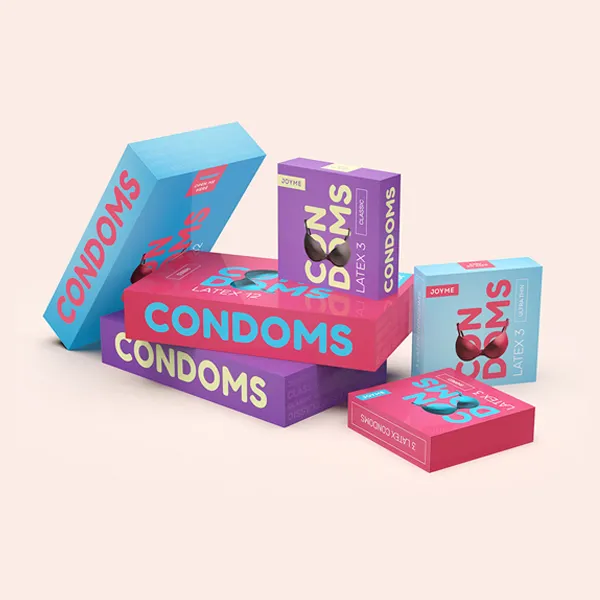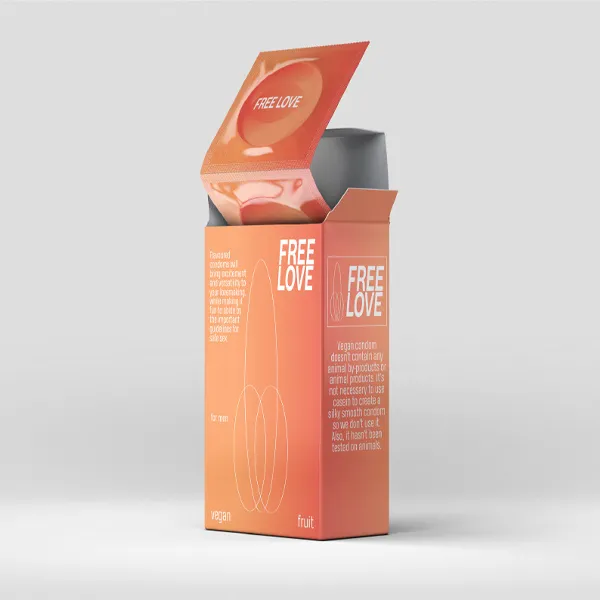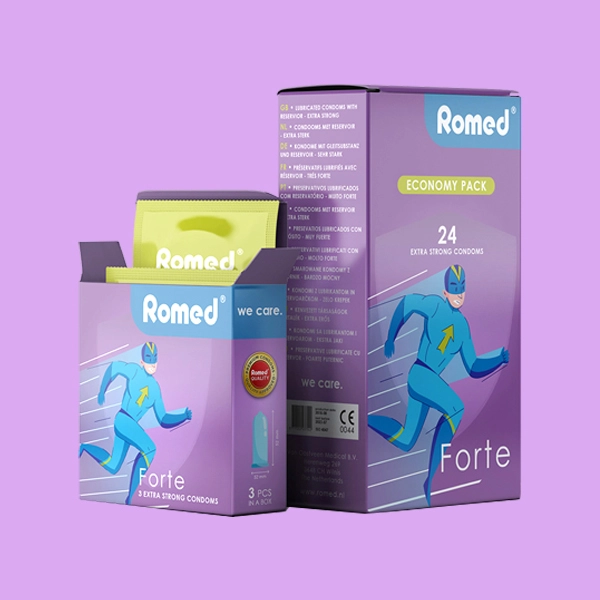 Custom Condom Boxes
Investing in custom condom boxes is wise for any business looking to stand out in a competitive market. From visual appeal to practicality and cost savings, numerous benefits come with customized packaging. You can customize your custom condom packaging with Noah Packaging in any size and design you like.
Shop with Confidence
Money
Back Guarantee


Premium Quality Custom Condom Boxes for your Brand
When it comes to promoting your business, custom packaging is an essential and effective tool. However, creating the perfect packaging for your product can be difficult, but it does not have to be. Whether you sell condoms or any other health-related product, customizing your condom boxes, Health Boxes, or even Medicine Boxes to match your brand's style is essential.
Wholesale custom condom boxes are an affordable and effective way to add a unique touch to your brand while ensuring your products stay safe and secure during transit. In addition, you can create a strong impression on customers without breaking the bank. With the right design and material selection, you can communicate your brand's message in a unique way that appeals to potential customers.
Condom Boxes at Wholesale Rates for Your Brand
Condom boxes wholesale can be a game-changer for your brand if you have not heard of it before. These boxes are specially designed to meet the unique needs of your brand, giving you an edge over your competitors. By opting for custom packaging, you can create a strong brand identity and communicate it effectively to your target audience.
Maximum Product Protection with Custom Condom Boxes
One of the key benefits of big condom boxes is that they offer maximum protection to the product inside. They are made from high-quality materials that protect condoms from physical damage and exposure to sunlight, moisture, or heat. It ensures that customers receive products in pristine condition and are more likely to purchase them again in the future.
Show Brand Personality with Custom Boxes
Through these boxes, you can showcase your brand's personality and values. You can choose from various design options, such as colors, patterns, graphics, images, text styles, etc., to create a unique package that reflects the essence of your brand. Additionally, by purchasing in bulk, you are able to ensure consistent branding across all products while maintaining quality control standards.
Unique and Attractive Packaging
These boxes allow you to create a unique and eye-catching design that sets your brand apart from the competition. With so many different brands vying for attention, it is essential to have packaging that catches the consumer's eye and makes them want to learn more about your product.
Deliver Brand Message Effectively with Custom Condom Packaging
Custom condom packaging also provides ample space for branding and messaging, especially when customizing big custom boxes. You can use this space to showcase your logo or tagline, highlight key product features or benefits, or even share information about safe sex practices. It will help customers make an informed decision before buying the product and remember your brand name the next time they shop.
Types of Materials Used to Make Condom Boxes at Noah Packaging
When it comes to packaging condoms, various materials can be used to create custom packaging. The choice of material will depend on factors such as durability, cost, sustainability, and design requirements. Here at Noah Packaging, we use packaging materials such as regular card stock, kraft stock, metallic cardstock, holographic cardstock, white corrugated stock, (e-flute) kraft corrugated stock, and (e-flute) rigid stock (premium stock) to make condom packaging. One popular material choice for custom condom packaging is cardboard. It is because it is durable and provides an excellent surface for printing designs and logos onto the box.
In addition, it has the benefit of being recyclable, making it an eco-friendly option. To place your orders, all you have to do is provide us with the size of the box, and we will create the best styles of boxes. We assure you to deliver premium packaging with the fastest turnaround time.
We Offer Unique Customer Experience
Condom boxes can be the key to elevating your brand and setting it apart from competitors. With custom packaging, you are not just selling a product but also presenting a unique experience for your customers. Customization allows you to create an eye-catching design that reflects your brand image and values.
How to Reach Us?
To customize your condom packaging, you can contact us at Email Here or call us on Phone Number Here. We have amazing offers going on, and delivery is free nationwide.
Read more
| | |
| --- | --- |
| Box Style | Health Boxes |
| Dimension (L + W + H) | All Custom Sizes & Shapes |
| Quantities | No Minimum Order Required |
| Paper Stock | 10pt to 28pt (60lb to 400lb) Eco-Friendly Kraft, E-flute Corrugated, Bux Board, Cardstock |
| Printing | No Printing, CMYK, CMYK + 1 PMS color, CMYK + 2 PMS colors |
| Finishing | Gloss Lamination, Matte Lamination, Gloss AQ, Gloss UV, Matte UV, Spot UV, Embossing, Foiling |
| Included Options | Die Cutting, Gluing, Scored,Perforation |
| Additional Options | Eco-Friendly, Recycled Boxes, Biodegradable |
| Proof | Flat View, 3D Mock-up, Physical Sampling (On request) |
| Turnaround | 4 - 8 Business Days, RUSH |
| Shipping | FLAT |
Typically, cardboard, kraft and corrugated cardboard are used to make condom packaging at Noah Packaging.
You can choose your custom designs to have them printed on the packaging to give your boxes a unique and attractive look.
You can place your order with Noah packaging. We offer condom boxes wholesale for businesses who want to invest in high-quality and premium packaging without spending a fortune.