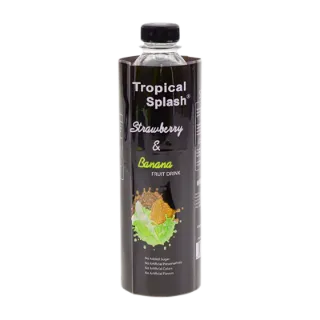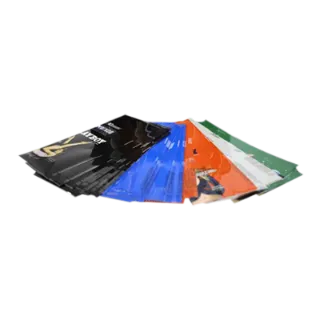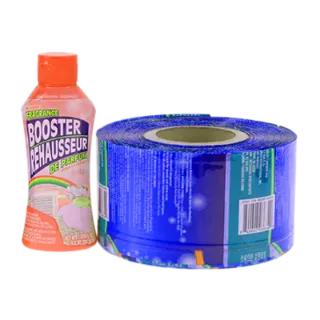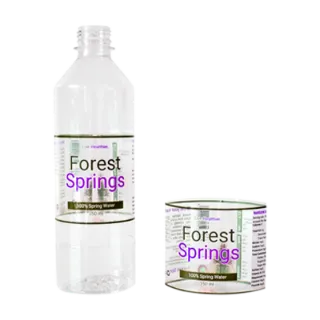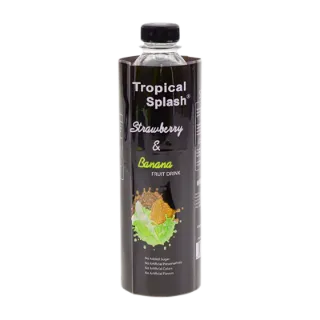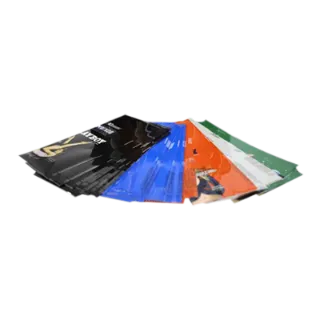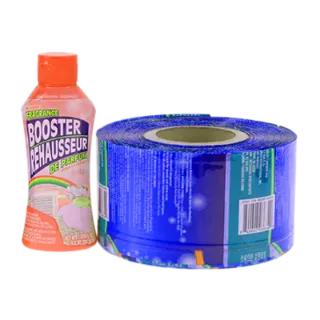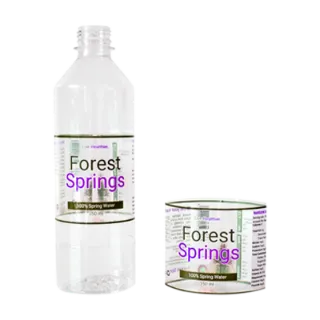 Bottle Sleeves
Crafted with high-quality materials, our customizable packaging ensures safe transportation while showcasing your brand. Affordable and eco-friendly, our bottle sleeves can be printed on and are recyclable. Elevate your packaging game and streamline your shipping process with our reliable and customizable bottle sleeves.
Shop with Confidence
Money
Back Guarantee


Protect Your Valuable Bottles With Our Premium Bottle Sleeves
When it comes to packaging and shipping delicate bottles, you need a reliable and efficient solution that ensures their safety throughout the journey. That's where bottle sleeves come into play. At Noah Packaging, our high-quality sleeves provide excellent protection and versatility. This makes them the ideal choice for businesses in need of reliable packaging solutions. With our sleeves manufactured by our reliable bottle sleeves suppliers, you can rest assured that your products will reach their destination intact and in pristine condition.
Bottle Sleeves Offer Unparalleled Protection
Bubble wrap sleeves for bottles are designed to provide unparalleled protection for your precious bottles. This ensures that they are safeguarded against any potential damage during transportation. Our bottle sleeve packaging is made from premium materials to shield your bottles from impact, vibration, and temperature fluctuations. The combination of premium materials creates a robust barrier that minimizes the risk of breakage and leakage. This gives you peace of mind while shipping your valuable products. These bottle sleeves provide an added level of protection, ensuring your bottles remain in pristine condition from the moment they leave your facility until they reach your customers' hands.
Reliable Bottle Sleeve Suppliers for Your Business
Finding reliable bottle sleeve suppliers can be a daunting task. However, Noah Packaging takes pride in being the go-to choice for businesses seeking top-notch packaging solutions. With years of experience in the industry, we have established ourselves as trusted bottle sleeve suppliers. We provide high-quality products to businesses across various sectors.
As a leading supplier, we understand the importance of delivering excellence to our clients. Our bottle sleeves are crafted with precision and undergo rigorous quality control checks to ensure they meet the highest standards. By choosing us as your bottle sleeve supplier, you can be confident that you are partnering with a company that prioritizes quality, reliability, and customer satisfaction.
A Versatile Solution for Your Business Needs
Our bubble wrap sleeves for bottles are not limited to just providing protection during shipping. They also offer a versatile packaging solution for your business. Whether you are a beverage manufacturer, a cosmetics brand, or any other business that deals with bottled products, our bottle sleeve packaging offers a wide range of benefits.
The cardboard bottle sleeves we offer are customizable. This allows you to showcase your brand's logo, product information, and eye-catching designs. This personalized touch enhances your brand's visibility and helps create a memorable impression on your customers. With our bottle sleeves, you can turn your packaging into a powerful marketing tool. So, you can attract potential customers and increase brand recognition.
Streamline Your Shipping Process with Bottle Shipping Sleeves
Efficiency is crucial when it comes to shipping large quantities of bottles. At Noah Packaging, our bottle shipping sleeves are specifically designed to streamline your shipping process. This makes it more organized and hassle-free. These sleeves are easy to handle and install, reducing packaging time and labor costs for your business. By simplifying the packaging process, you can optimize your operations, increase productivity, and focus on other aspects of your business.
Additionally, our bottle shipping sleeves are available in various sizes to accommodate different bottle dimensions. This versatility ensures that you can find the perfect fit for your specific products. This eliminates the need for excess packaging materials and reduces waste. Not only does this contribute to a more sustainable business model. But it also helps you save on packaging costs in the long run. Also, visit our website to check out our customizable cup sleeves and tray and sleeve packaging.
Sustainable Cardboard Bottle Sleeves for Eco-conscious Businesses
In today's world, sustainability is a growing concern for businesses and consumers alike. We understand the importance of reducing environmental impact without compromising quality. That's why our cardboard bottle sleeves are an excellent choice for eco-conscious businesses.
Our cardboard bottle sleeve is made from recyclable materials, ensuring that they can be reused or repurposed after use. By opting for these sustainable packaging solutions, you can align your business with environmentally friendly practices. As a result, you can demonstrate your commitment to reducing waste.
Furthermore, our bottle sleeves are not only eco-friendly but also affordable. We believe that businesses of all sizes should have access to high-quality packaging solutions without breaking the bank. Our wholesale pricing options make it easier for you to incorporate our sleeves into your packaging strategy while keeping costs in check.
Trust Us For Your Packaging Needs!
When it comes to protecting and packaging your valuable bottles, our bottle sleeves offer unbeatable protection, versatility, and peace of mind. As a trusted bottle sleeve supplier, Noah Packaging prioritizes quality, reliability, and customer satisfaction. Streamline your shipping process and reduce costs with our bottle shipping sleeves. Choose our affordable and eco-friendly cardboard bottle sleeve manufactured by our trustworthy bottle sleeves suppliers to showcase your commitment to sustainability. Elevate your business packaging with our sleeves and experience the difference in protecting your bottles while enhancing your brand's visibility. Trust in our expertise, reliability, and dedication to delivering top-notch packaging solutions. Place your order today and revolutionize the way you package, ship, and present your bottles to the world.
Read more
| | |
| --- | --- |
| Box Style | Packaging Sleeves |
| Dimension (L + W + H) | All Custom Sizes & Shapes |
| Quantities | No Minimum Order Required |
| Paper Stock | 10pt to 28pt (60lb to 400lb) Eco-Friendly Kraft, E-flute Corrugated, Bux Board, Cardstock |
| Printing | No Printing, CMYK, CMYK + 1 PMS color, CMYK + 2 PMS colors |
| Finishing | Gloss Lamination, Matte Lamination, Gloss AQ, Gloss UV, Matte UV, Spot UV, Embossing, Foiling |
| Included Options | Die Cutting, Gluing, Scored,Perforation |
| Additional Options | Eco-Friendly, Recycled Boxes, Biodegradable |
| Proof | Flat View, 3D Mock-up, Physical Sampling (On request) |
| Turnaround | 4 - 8 Business Days, RUSH |
| Shipping | FLAT |
Our bottle sleeves boxes packaging is crafted using high-quality materials such as sturdy cardboard, corrugated, rigid and kraft. These materials provide excellent protection and ensure the safety of your bottles during shipping and handling.
Yes, our bottle sleeves boxes packaging can be customized to meet your specific requirements. We offer customization options that allow you to showcase your brand's logo, product information, and captivating designs.
Absolutely! We understand the importance of branding and offer printing options for our bottle sleeves boxes packaging. You can print your company's name, logo, or any other desired graphics on the packaging. This creates a professional and visually appealing presentation for your products.
Yes, we believe in providing affordable packaging solutions without compromising on quality. Our bottle sleeves boxes packaging is competitively priced to ensure that businesses of all sizes can access reliable and cost-effective packaging options.
Yes, our bottle sleeves boxes packaging is designed with sustainability in mind. They are made from recyclable materials, such as cardboard, which can be easily recycled after use.