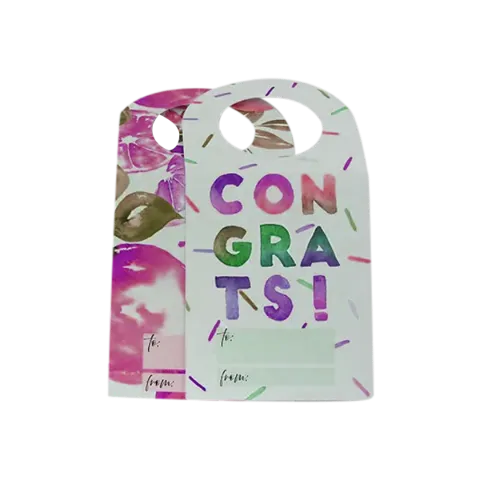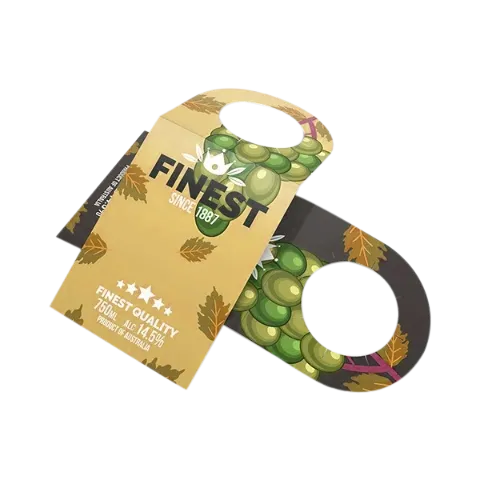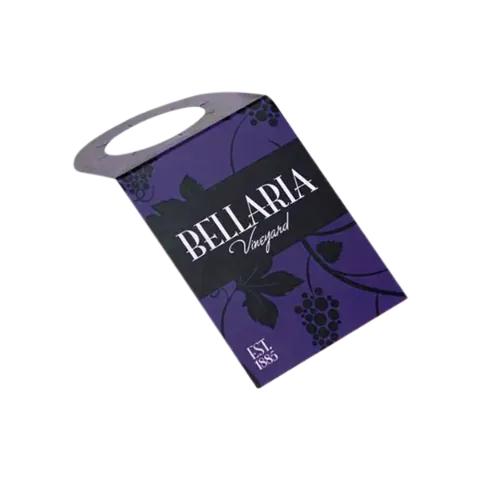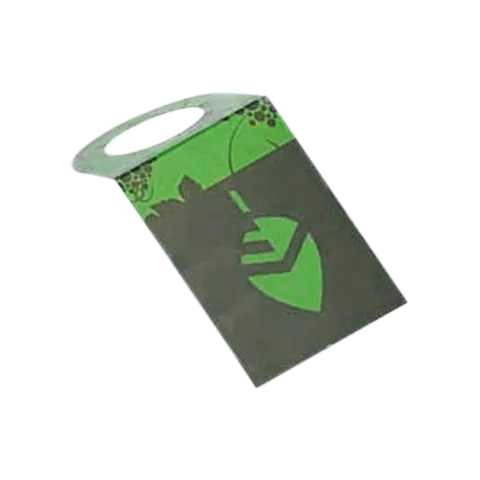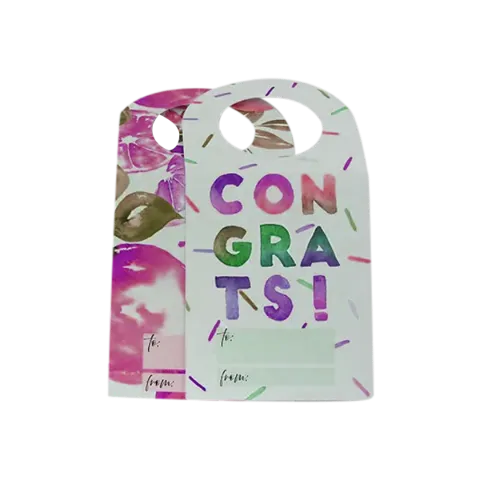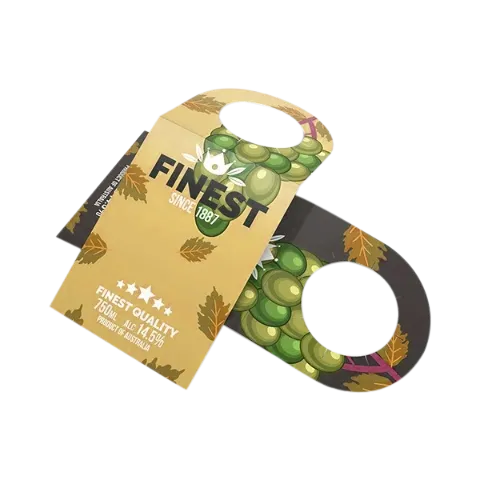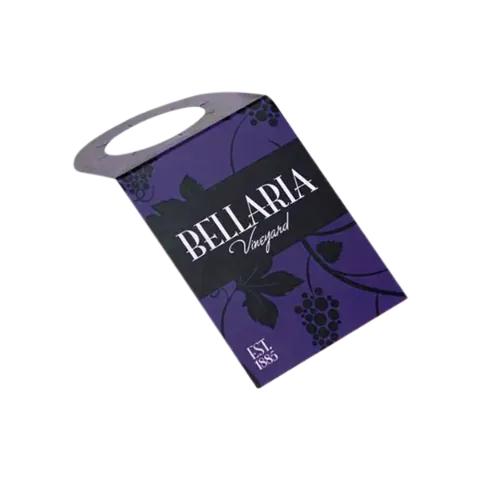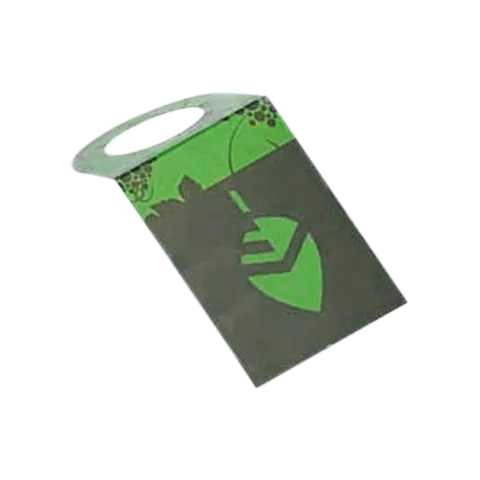 Bottle Necker
A custom bottle necker is a simple, affordable, and effective way to attract attention to your brand and products. It is a versatile marketing tool used in various settings such as restaurants, bars, supermarkets, or events. The key is to design an eye-catching and informative necker to communicate your message effectively.
Shop with Confidence
Money
Back Guarantee


Bottle Necker: Promote Your Business Effectively and Attractively
A custom bottle necker is a popular marketing tool companies use to increase sales and promote their products. They are small, eye-catching tags hanging from the necks of bottles, providing important information about the product and enticing customers to purchase. Depending on the brand's marketing strategy, these tags can be customized with different designs, colors, and messages.
Bottle neckers are an effective way for brands to stand out in a crowded market. They can be designed to showcase features such as discounts or promotions, encouraging customers to buy more of the product. In addition, they provide valuable information about the product that may not be immediately apparent from its packaging or label. Bottle necker is particularly common in industries such as wine and spirits, where having an attractive bottle display is crucial for attracting customers.
Increase Brand Visibility through Custom Branding on Custom Bottle Necker
Custom branding is an effective way to increase brand visibility. With the help of custom wholesale packaging, businesses can create a unique and distinctive identity for their brand. Custom bottle necker can be personalized with logos, taglines, and other design elements to make them more attractive to consumers. It allows brands to communicate their message effectively and efficiently while creating a lasting impression on potential customers.
Using customized bottle neckers also offers a cost-effective way for businesses to promote their products or services without breaking the bank. By investing in this marketing tool, businesses can differentiate themselves from competitors and build stronger relationships with their target audiences.
Use Custom Bottle Necker as a Promotional Tool to Attract Customers
Custom bottle neckers are a unique and effective way to promote your brand, product, or service. Since many consumers make purchase decisions right at the point of sale, custom bottle neckers can help attract and persuade customers to buy your product.
One advantage of using bottle necker with logo as a promotional tool is that they provide an opportunity to communicate with potential customers in a way other marketing materials cannot. With their proximity to the product, shoppers are likelier to notice them than traditional advertisements. You can even print your Cardboard Boxes with the same design as your bottle neckers to keep the theme going.
Customized designs can include branding elements such as logos, taglines, and color schemes which can help reinforce brand recognition. Another benefit of bottle necker with logo is that they allow targeted promotions on specific products or events.
Stand Out From Competitors with Unique Bottle Necker Printing
In today's highly competitive market, businesses must develop innovative ways to stand out. Bottle neckers are a fantastic way to do just that. These unique designs can help your brand get noticed and create a lasting impression on potential customers.
One of the key benefits of bottle necker is that they allow you to showcase your brand in a unique and eye-catching way. By incorporating your logo, colors, and messaging into the design, you can instantly connect with consumers who may not have paid attention to your products or services.
Additionally, these designs can be tailored to fit the specific needs of your business, whether it be promoting a new product or simply adding some pizzazz to existing offerings. Another advantage of using bottle necker is that they provide an opportunity for increased engagement with customers.
Why Choose Noah Packaging?
Are you in need of a bottle necker wholesale option for your business? Look no further than Noah Packaging, the packaging manufacturer of high-quality packaging products. We understand the importance of creating a unique brand experience for customers, so we offer affordable and customizable bottle necker to help businesses stand out. With years of experience in the industry, we have developed a streamlined system that allows us to offer competitive pricing without compromising on quality. From design to delivery, we work closely with clients to create wholesale packaging that meets their specific needs and exceeds their expectations.
At Noah Packaging, we are committed to delivering top-notch products that are both functional and visually appealing. To place your order, email us at sales@noahpackaging.com.
Read more
| | |
| --- | --- |
| Box Style | Bottle Neckers |
| Dimension (L + W + H) | All Custom Sizes & Shapes |
| Quantities | No Minimum Order Required |
| Paper Stock | 10pt to 28pt (60lb to 400lb) Eco-Friendly Kraft, E-flute Corrugated, Bux Board, Cardstock |
| Printing | No Printing, CMYK, CMYK + 1 PMS color, CMYK + 2 PMS colors |
| Finishing | Gloss Lamination, Matte Lamination, Gloss AQ, Gloss UV, Matte UV, Spot UV, Embossing, Foiling |
| Included Options | Die Cutting, Gluing, Scored,Perforation |
| Additional Options | Eco-Friendly, Recycled Boxes, Biodegradable |
| Proof | Flat View, 3D Mock-up, Physical Sampling (On request) |
| Turnaround | 4 - 8 Business Days, RUSH |
| Shipping | FLAT |
You can customize your bottle necker packaging with branding, artwork, or other elements.
One of the most common materials used for bottle neckers is paper. Paper bottle neckers are affordable and can be printed in full color using digital printing technology.
The answer is yes! Bottle necker come in various sizes and can be custom-made to fit any bottle.
Yes, including product information or discounts on custom bottle neckers can help increase sales and customer loyalty.
With Noah Packaging, you can request a free sample for your custom bottle neckers before placing a large order.