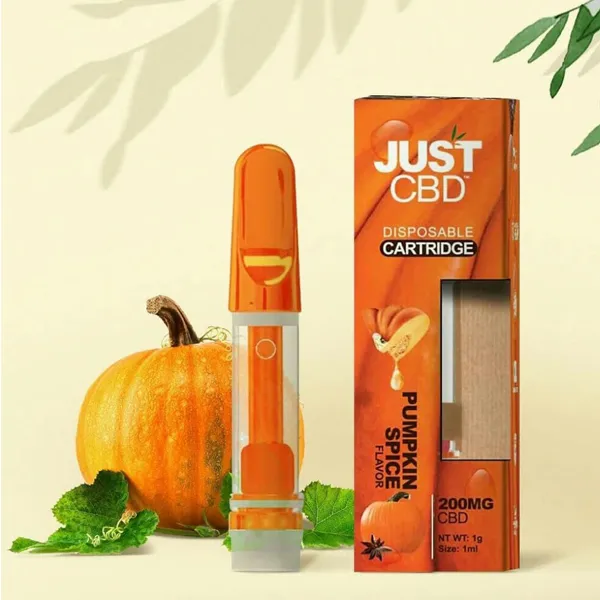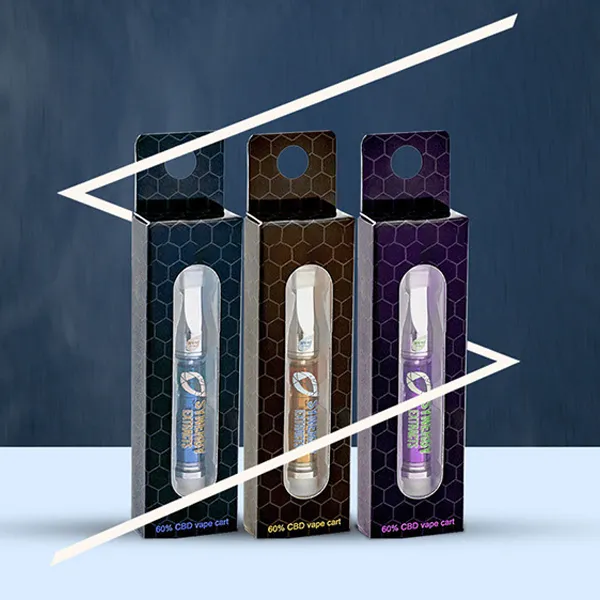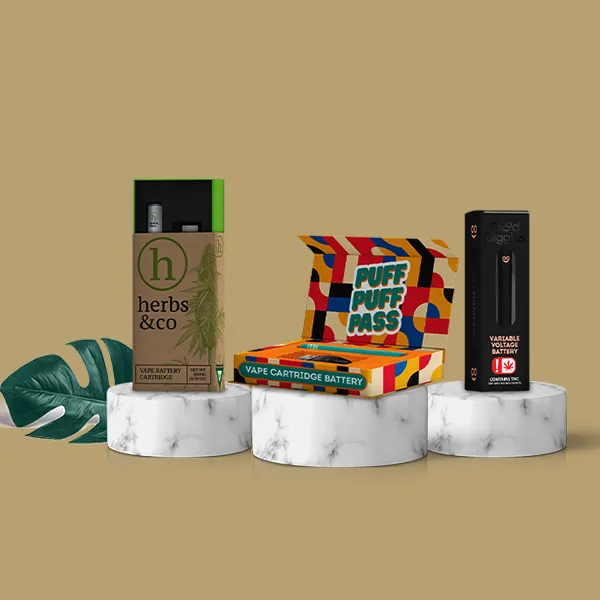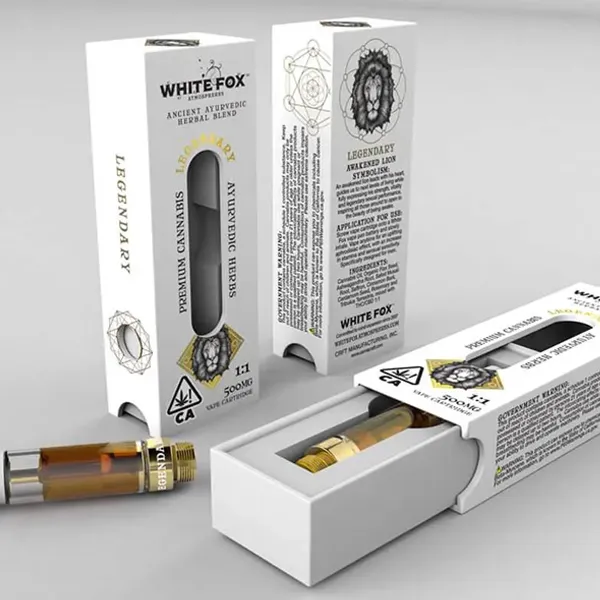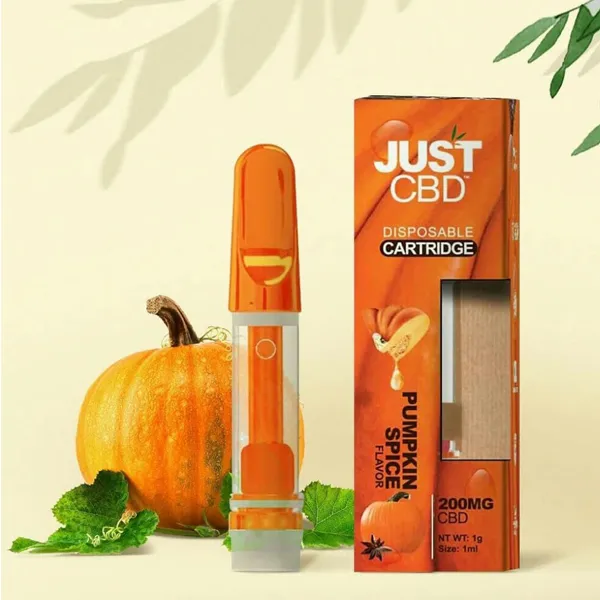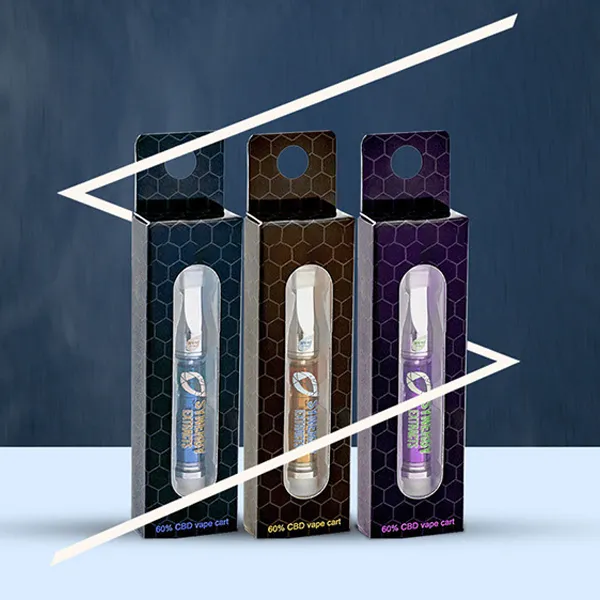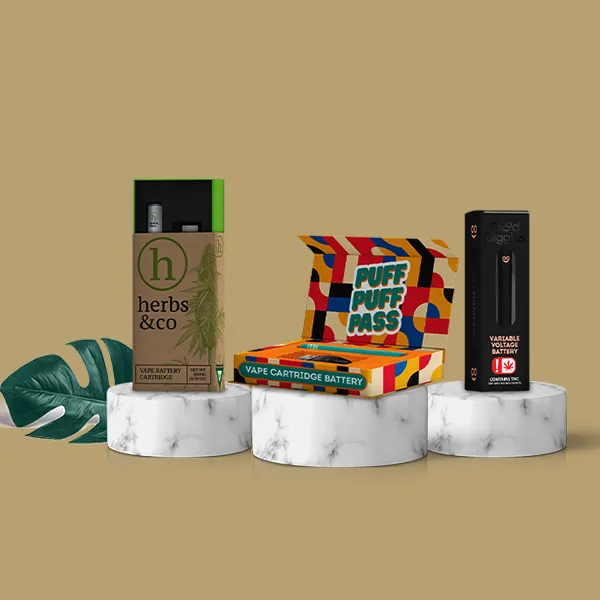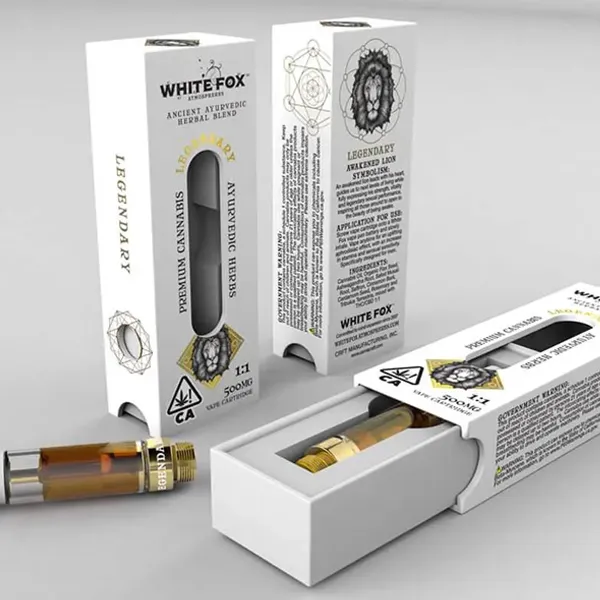 Vape Cartridge Boxes
Vape cartridge boxes are essential packaging solutions for businesses in the vape industry. They protect your vape cartridges and provide a great branding opportunity for your business. Noah Packaging, one of the top packaging companies in the USA, offers a wide range of vape cartridge boxes that can cater to your business's unique needs. Our boxes come in various sizes, colors, and designs, and we also offer affordable customization options to create a unique brand identity for your business. Contact us to fulfill all your packaging needs and elevate your brand to the next level.
Shop with Confidence
Money
Back Guarantee


Brand Your Vape Business with Our Custom Vape Cartridge Boxes
If you're in the vape industry, you know that standing out in a crowded market can be challenging. That's where custom vape cartridge packaging comes in. Noah Packaging is a leading provider of custom packaging solutions for businesses of all sizes. With our high-quality, custom vape cartridge boxes, you can elevate your brand and make a lasting impression on your customers.
Advantages of Using Vape Cartridge Boxes for Your Business
Our packaging is designed with both form and function, ensuring your products look great and are protected during shipping and storage. Our vape cartridge packaging comes with excellent benefits and can help your business succeed.
Protection
One of the primary benefits of using vape cartridge boxes is the protection they provide for your products. Vape cartridges are delicate items that can be easily damaged during shipping and storage. A sturdy, well-designed box can help prevent damage and ensure your products arrive in top condition.
When choosing vape cartridge packaging boxes, it's important to consider the durability and strength of the material. Look for boxes made from high-quality materials that can withstand the rigors of shipping and storage. Some common materials used for vape cartridge boxes include cardboard, paperboard, and plastic.
Another advantage of custom vape cartridge packaging is their branding potential. These boxes can be customized with your brand logo, colors, and other design elements to create a unique, eye-catching look that sets your products apart from the competition.
When designing your vape cartridge boxes, think about the impression you want to make on customers. Do you want to convey a sense of luxury and sophistication or a more fun and playful vibe? Consider using bold colors, unique shapes, and other design elements that reflect your brand personality.
In addition to protection and branding, vape cartridge boxes also play a role in compliance with industry regulations. Many states have specific laws regarding the labeling and packaging of vape cartridges, and failure to comply can result in hefty fines and legal troubles.
When choosing vape cartridge boxes, ensure they meet all regulatory requirements for your area. This may include specific labeling requirements, such as the inclusion of health warnings or THC content information.
Finally, vape cartridge packaging boxes offer the added convenience of easy storage and organization. Rather than leaving individual cartridges loose, boxes provide a convenient way to keep them organized and easily accessible. This can be especially helpful for businesses that sell a large volume of cartridges.
When choosing vape cartridge boxes, consider the size and shape of your products to ensure a good fit. Some boxes may be designed to hold a specific number of cartridges, while others may be more flexible in capacity.
Boost Your Sales with Vape Cartridge Boxes
Looking to increase your vape sales? Look no further than the high-quality vape cartridge boxes from Noah Packaging. Our premium packaging solutions are designed to make your products stand out on shelves and online, helping you attract more customers and increase your revenue.
With our vape cartridge boxes wholesale options, you can get the best prices on bulk orders, saving you money while still receiving top-quality packaging. Our empty vape cartridge packaging box options are customizable to meet your specific branding needs, so you can create a unique look that sets your business apart from the competition.
Our vape cartridge box packaging is made from durable materials to protect your products during shipping and storage, ensuring that they arrive at their destination in perfect condition. Our Dank Vape Boxes are designed to provide a premium packaging solution for your cartridges. With sleek and stylish designs, these boxes can help your products stand out on shelves and attract more customers.
Get Professional Vape Cartridge Boxes from Noah Packaging
Noah Packaging is your best bet at getting perfect vape cartridge packaging boxes. Whether you're looking for vape cartridge boxes wholesale or need empty vape cartridge packaging boxes to showcase your products, we've got you covered. Our packaging is made from top-quality materials and can be customized to your specific branding needs, ensuring that your products make a lasting impression on your customers.

At Noah Packaging, we pride ourselves on delivering exceptional customer service and support. We work closely with our clients to understand their needs and provide tailored solutions that meet their requirements. So why wait? Contact us at sales@noahpackaging.com to learn more about our vape cartridge box packaging options and start taking your business to the next level!
Read more
| | |
| --- | --- |
| Box Style | Tobbaco Boxes |
| Dimension (L + W + H) | All Custom Sizes and Shapes |
| Quantities | No Minimum Order Required |
| Paper Stock | 10pt to 28pt (60lb to 400lb) Eco-Friendly Kraft, E-flute Corrugated, Bux Board, Cardstock |
| Printing | No Printing, CMYK, CMYK + 1 PMS color, CMYK + 2 PMS colors |
| Finishing | Gloss Lamination, Matte Lamination, Gloss AQ, Gloss UV, Matte UV, Spot UV, Embossing, Foiling |
| Included Options | Die Cutting, Gluing, Scored,Perforation |
| Additional Options | Eco-Friendly, Recycled Boxes, Biodegradable |
| Proof | Flat View, 3D Mock-up, Physical Sampling (On request) |
| Turnaround | 4 - 8 Business Days, RUSH |
| Shipping | FLAT |
We offer a variety of sizes for vape cartridge boxes to meet your specific needs. Whether you need a compact size for on-the-go use or a larger box for bulk orders, we can accommodate your requirements.
Yes, absolutely! Noah Packaging offers affordable customizations for vape cartridge boxes, so you can create a unique design that reflects your brand's personality and style.
At Noah Packaging, we use advanced printing techniques such as digital and offset printing to ensure your design looks vibrant and eye-catching on your vape cartridge boxes.
Our minimum order quantity for vape cartridge boxes is flexible and depends on your needs. We understand that every business is different, and we're happy to work with you to find a solution that fits your budget and requirements.
We accept various payment methods, including credit cards, PayPal, and bank transfers, to make placing your order for affordable vape cartridge boxes easy and convenient.