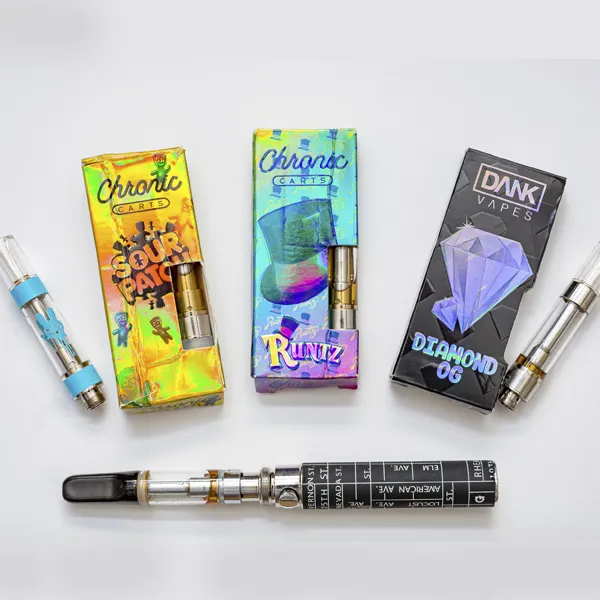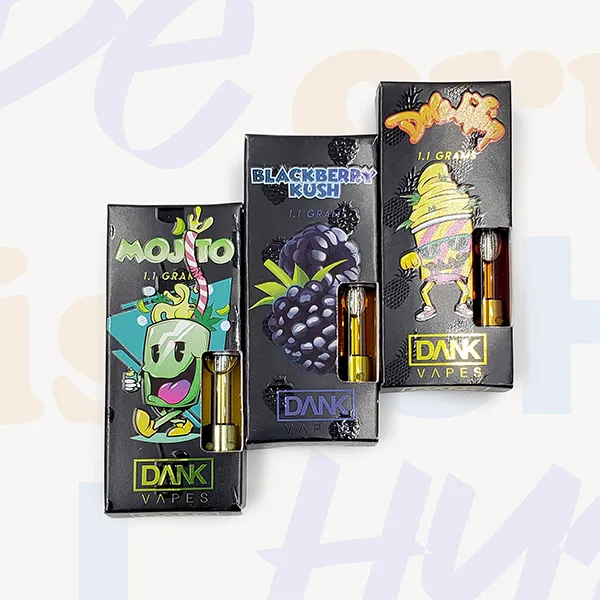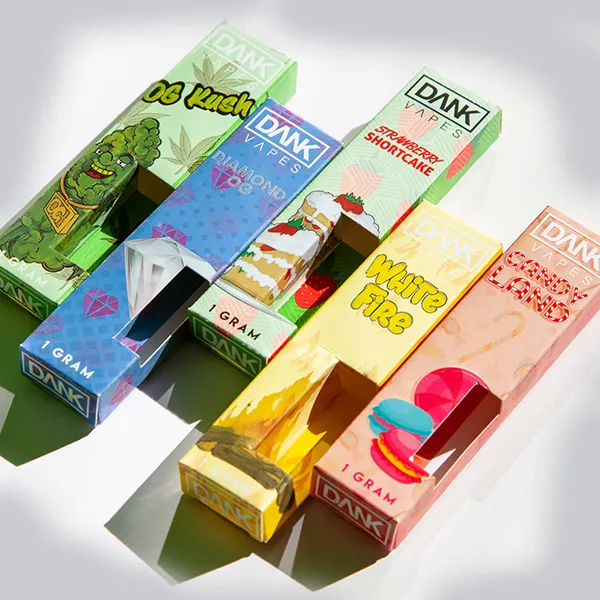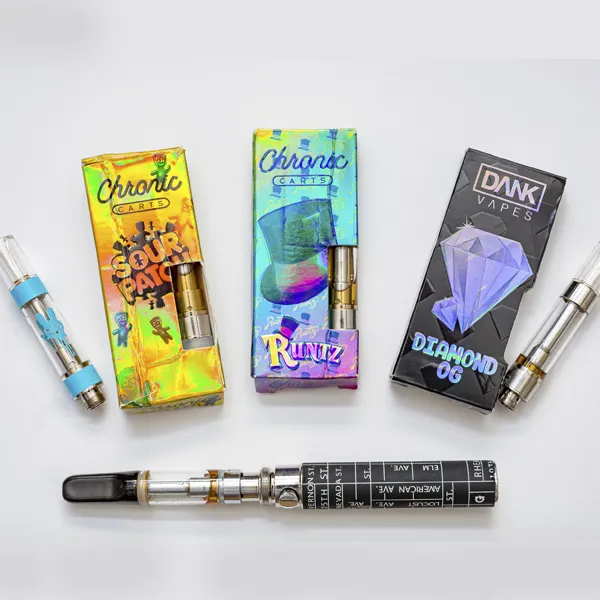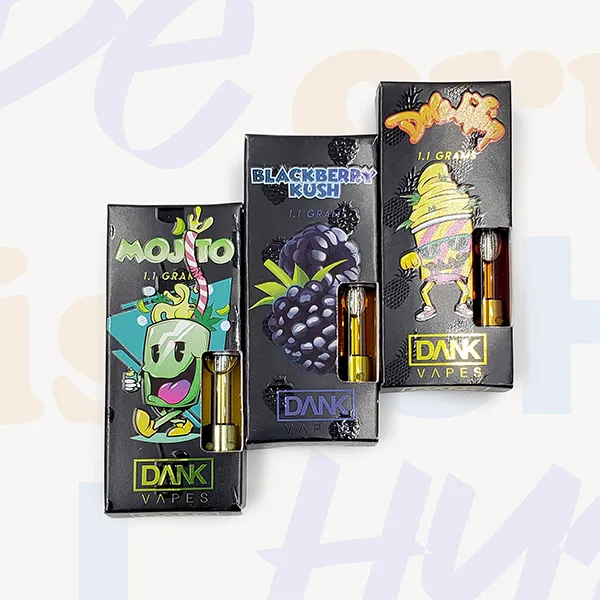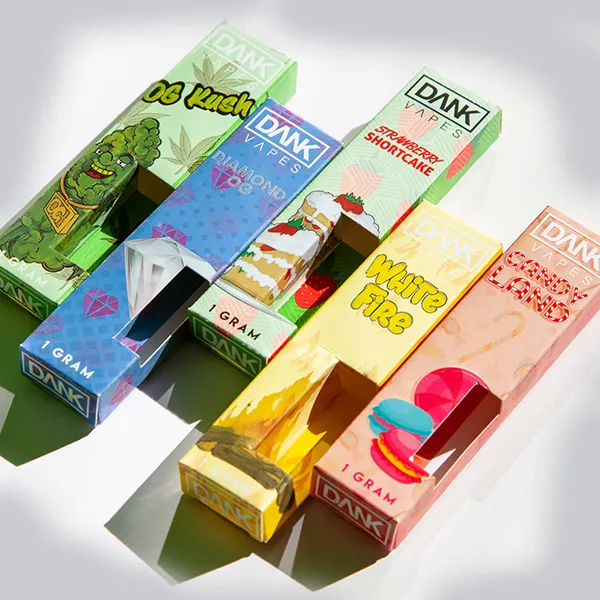 Dank Vape Boxes
Dank vape boxes packaging is made of sustainable materials, the latest technology, custom shapes, and trendy designs. Noah Packaging provides supper quality packaging at reasonable prices with free shipping across the USA and the fastest turnaround time. Contact us anytime. Our customer support agents are here 24/7 for your assistance.
Shop with Confidence
Money
Back Guarantee


Dank Vape Boxes: Excellent Choice for Your Dank Vapes
If you are selling dank vapes, then you know how important it is to keep the products safe and protected during shipping. But not every packaging provides protection; you have to buy dank vapes boxes from a reliable packaging supplier. Custom dank vape boxes packaging from Noah Packaging is an excellent choice for your dank vapes. They not only protect your vapes but also enhance your product presentation. Noah Packaging is the best packaging provider in the USA and is famous for its low prices and quality services.
Eco-friendly Packaging
As our earth faces climate change issues, at Noah Packaging, we manufacture dank vapes boxes with eco-friendly materials to minimize waste and save our planet from pollution. Our custom dank vape packaging is completely recyclable and biodegradable. Additionally, during the recycling process, our vape boxes maintain their quality and do not release any harmful gases.
Sturdy and Durable Packaging
Strong and durable packaging is the dream of every business owner. To meet their expectations, we can create a dank vapes box with sturdy materials like cardboard and kraft paper. Both materials offer durability and prevent dank vapes from getting damaged or crushed. Cardboard is in high demand in the packaging industry due to its durability and high tear-resistant nature. On the other hand, Kraft is popular for its environmentally friendly and biodegradable features.
Cardboard Boxes are used in all businesses, whether medicine, CBD products, gifts, cosmetics, food, or other industries, and can be printed from both the outside and inside.
Kraft preserves natural resources such as wood pulp and does not need chemicals in its manufacturing process. It is brown and is used to give a natural look to the packaging.
Cost-effective Packaging
Your product is ready but you don't have a huge budget for its packaging? Then don't worry; partner with Noah Packaging. We provide quality dank vape boxes packaging at affordable prices. Vape retailers who require packaging in large quantities should order bulk dank vape boxes wholesale. It will save them money, and help them leave a good impression on the customer by displaying their products in the same boxes with the brand name and logo.
Advanced Printing Techniques
There are several printing methods available in the market; below are some of them.
It is an older printing method, but it is still very popular due to its quality printing. It is an indirect printing technique that uses printing plates to transfer images to the printing surface. Offset printing is ideal for large volumes and can print 15,000 impressions per hour.
Digital printing is the latest printing method and is gaining popularity in the packaging industry. It is best for small quantities and doesn't require printing plates.
Flexo printing gets its name due to the use of flexible relief plates and is known as a direct printing process. It is an advanced version of letterpress printing and is low-cost per unit.
Call us now!
You can get a big discount from us on ordering dank vape boxes for sale. Additionally, we offer free shipping on every order and the fastest turnaround time of 12-15 business days. We also offer free samples of dank vape packaging and Pop Vape Boxes. Here is a big offer for start-up businesses they can get free design ideas from our expert designers. Don't waste your time. Call us or send us details via email and place your order.
Read more
| | |
| --- | --- |
| Box Style | Vape Boxes |
| Dimension (L + W + H) | All Custom Sizes and Shapes |
| Quantities | No Minimum Order Required |
| Paper Stock | 10pt to 28pt (60lb to 400lb) Eco-Friendly Kraft, E-flute Corrugated, Bux Board, Cardstock |
| Printing | No Printing, CMYK, CMYK + 1 PMS color, CMYK + 2 PMS colors |
| Finishing | Gloss Lamination, Matte Lamination, Gloss AQ, Gloss UV, Matte UV, Spot UV, Embossing, Foiling |
| Included Options | Gloss Lamination, Matte Lamination, Gloss AQ, Gloss UV, Matte UV, Spot UV, Embossing, Foiling |
| Additional Options | Eco-Friendly, Recycled Boxes, Biodegradable |
| Proof | Flat View, 3D Mock-up, Physical Sampling (On request) |
| Turnaround | 4 - 8 Business Days, RUSH |
| Shipping | FLAT |