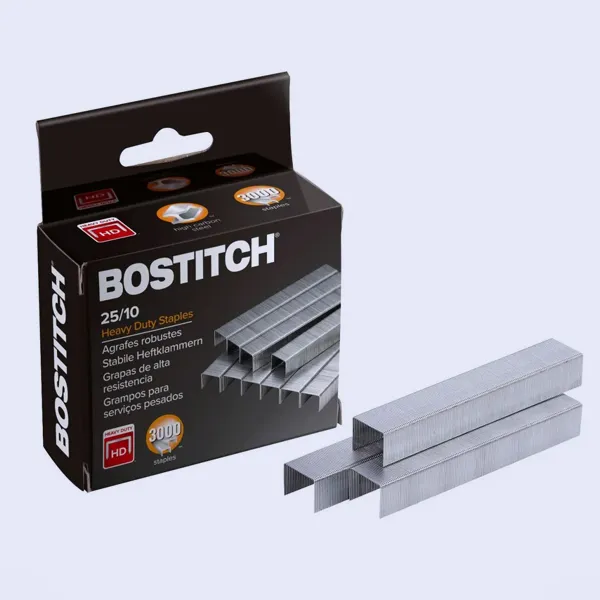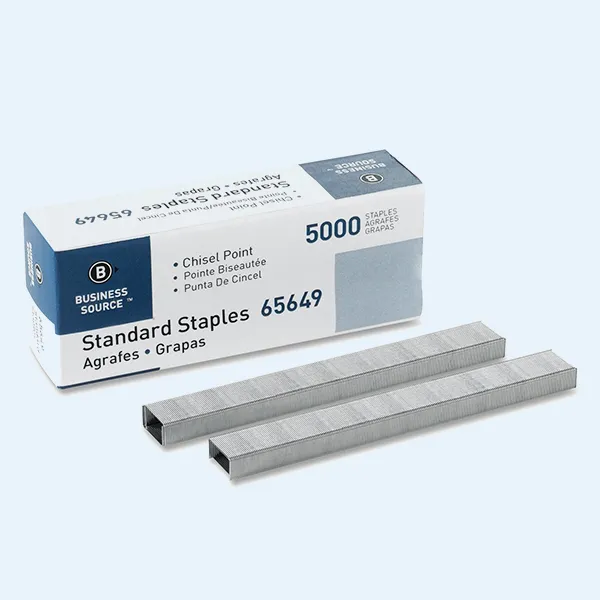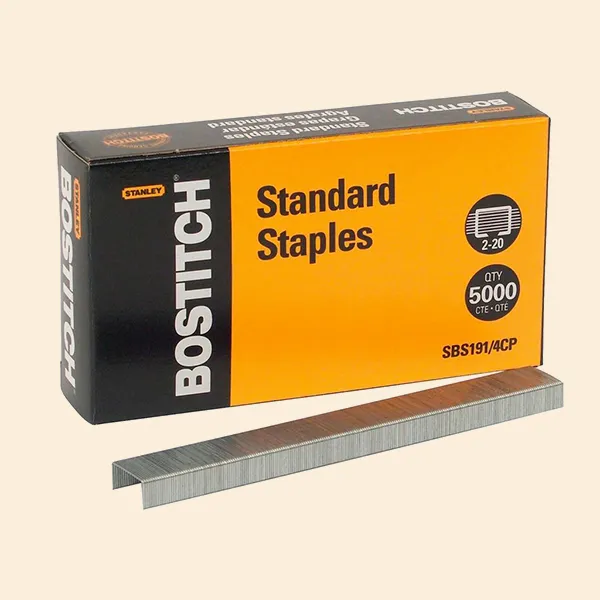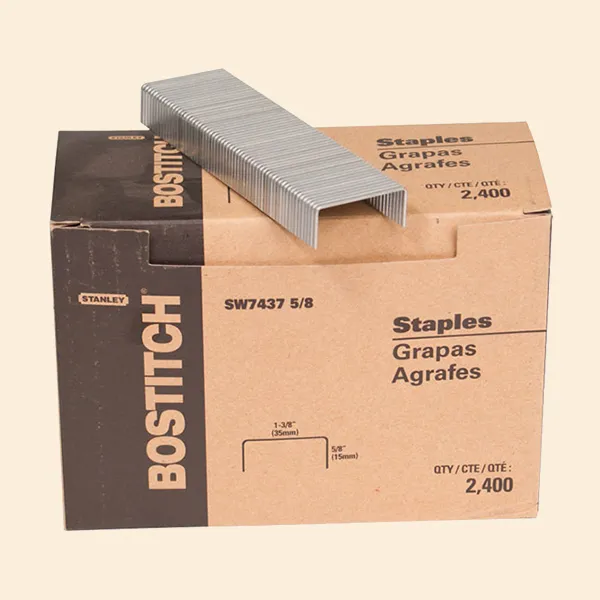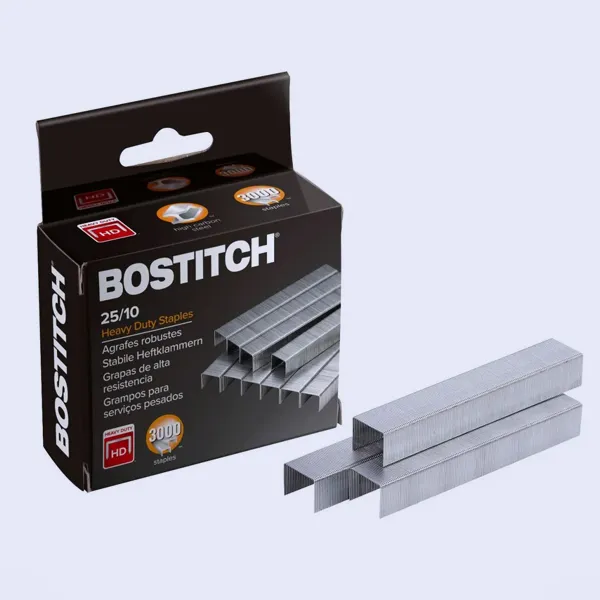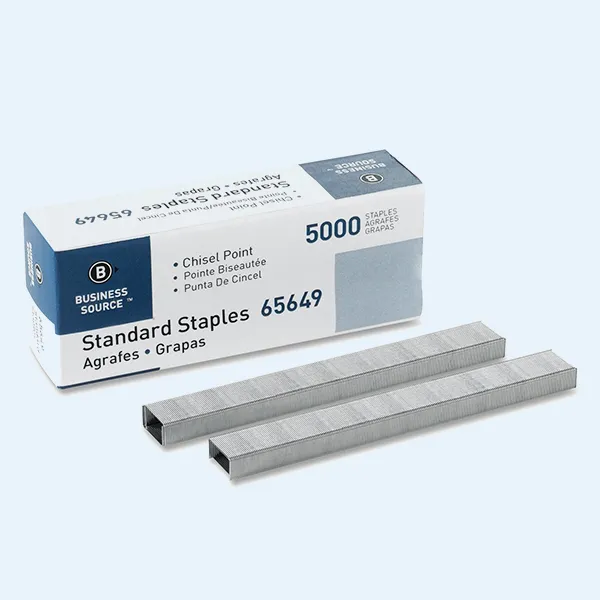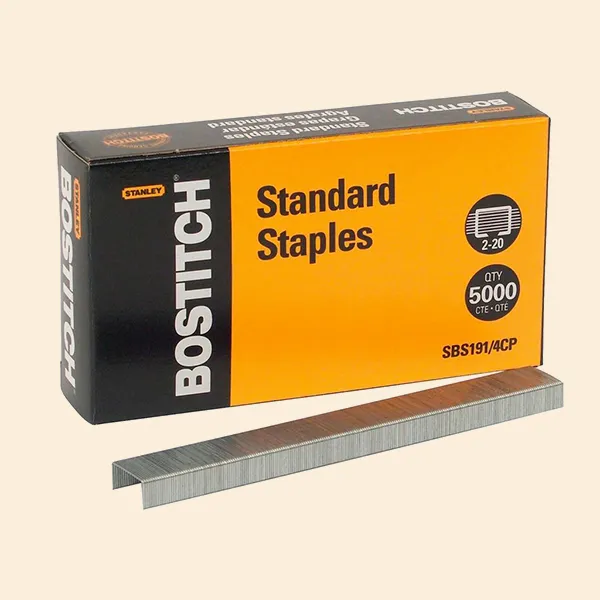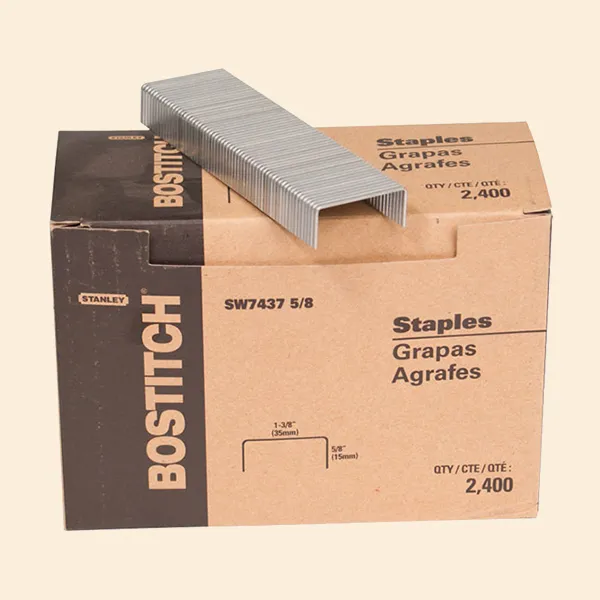 Staple Boxes
Investing in high-quality, attractive staple boxes can immediately impact potential customers and increase your brand's visibility. They are cost-effective and provide a great platform to showcase your company's mission, values, and services. Furthermore, they can be a great marketing tool to reach new customers and keep, existing ones engaged with your products.
Shop with Confidence
Money
Back Guarantee


Staple Boxes: Pack Your Staples in High-quality and Durable Packaging
Starting a business can be an exciting yet overwhelming experience. It is important that businesses stand out from the competition by finding creative ways to get their brand and message out there. Custom staple boxes can be an excellent choice if you are looking for a creative way to promote your business. High-quality staple boxes provide a unique and memorable way to share information about what your business offers with potential customers in a way that stands out from the competition. Not only do these Marker Boxes offer maximum exposure for your message, but also they can help you increase brand loyalty and recognition among existing customers.
Achieve Cost-Effectiveness with Staples Packing Boxes
Staple boxes are becoming increasingly popular in the storage industry, and for good reason. These boxes provide an affordable and convenient solution for storing a wide range of items, from office supplies to household goods. By customizing your staple boxes to fit your specific needs, you can save both time and money in the long run.
One of the biggest advantages of staples cardboard boxes is their cost-effectiveness. Unlike traditional storage options such as filing cabinets or plastic bins, a custom box of staples is designed to maximize space and minimize wasted materials. It means you can store more items in less space, which translates into fewer storage costs. Additionally, at Noah Packaging, you can place your order in bulk and get your boxes at wholesale rates, saving you money that you can use in other business operations.
Showcase Your Brand Image with Staples Cardboard Boxes
When it comes to showcasing your brand's image, every little detail matters. And that includes the packaging you use for your products. Staple boxes are the best way to make a lasting impression on your customers and create a unique brand identity. These boxes add an extra layer of protection to your products during shipping and serve as a marketing tool for your business.
With Noah Packaging, you can choose from various design options for your staples shipping boxes that align with your brand values and aesthetics. From minimalist designs to colorful prints, there is no limit to what you can do with Stationery Boxes. You can include your logo, tagline, or other branding elements to help customers instantly associate the box with your brand.
In addition to being visually appealing, cardboard box staple also offer practical benefits such as durability and ease of use.
Reach More Customers With Custom Printed Staple Boxes
Staples cardboard boxes can be a game changer for businesses that rely heavily on staples. Whether you are a stationery store, an office supplies retailer, or an e-commerce business, having your branded cardboard box of staples can help you reach more customers and build brand recognition. Customized packaging is a proven way to increase customer loyalty, as it shows that you care about the aesthetics and functionality of your products.
At Noah Packaging, we create staples packing boxes that bring aesthetic value to your business and offer practical benefits. For one, custom staple boxes make it easier for customers to identify your products in crowded shelves or online catalogs. With unique features like eye-catching colors, logos, and product information printed on the box, customers are likelier to choose your product over those of competitors with generic packaging.
Why Choose Noah Packaging?
When it comes to packaging solutions, businesses today face a tough decision. With so many other businesses in the market, it is hard to differentiate between quality products and affordable prices. However, Noah Packaging has bridged this gap by offering high-quality packaging solutions at wholesale prices.
With years of industry experience, Noah Packaging has become a trusted name for businesses looking for affordable and reliable packaging solutions. Our commitment to excellence is reflected in our extensive range of customizable boxes that cater to every business need.
Our team of experts takes pride in delivering top-quality customer service that goes above and beyond expectations. We understand the importance of timely delivery and ensure that our clients receive their orders on time without compromising quality.
Read more
| | |
| --- | --- |
| Box Style | Stationary Boxes |
| Dimension (L + W + H) | All Custom Sizes & Shapes |
| Quantities | No Minimum Order Required |
| Paper Stock | 10pt to 28pt (60lb to 400lb) Eco-Friendly Kraft, E-flute Corrugated, Bux Board, Cardstock |
| Printing | No Printing, CMYK, CMYK + 1 PMS color, CMYK + 2 PMS colors |
| Finishing | Gloss Lamination, Matte Lamination, Gloss AQ, Gloss UV, Matte UV, Spot UV, Embossing, Foiling |
| Included Options | Die Cutting, Gluing, Scored, Perforation |
| Additional Options | Eco-Friendly, Recycled Boxes, Biodegradable |
| Proof | Flat View, 3D Mock-up, Physical Sampling (On request) |
| Turnaround | 4 - 8 Business Days, RUSH |
| Shipping | FLAT |
You can customize your staple boxes with your brand name, logo, and other branding elements.
The minimum order quantity for staple box packaging at Noah Packaging is 50-100 boxes.
Yes, you can ask for a free sample before placing an order for staple box packaging in bulk.
You can choose any design and features to add to your staple box packaging, including a window or handle.
You can order custom inserts and dividers with Noah Packaging to fit inside your staple box packaging.
If you are looking for an affordable packaging solution that doesn't compromise on quality or customer service, look no further than Noah Packaging! To place your orders, contact us at sales@noahpackaging.com or call 510 500 9533.