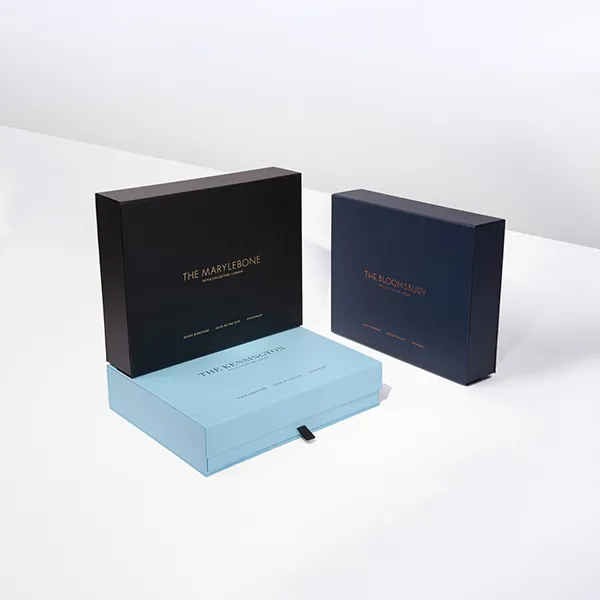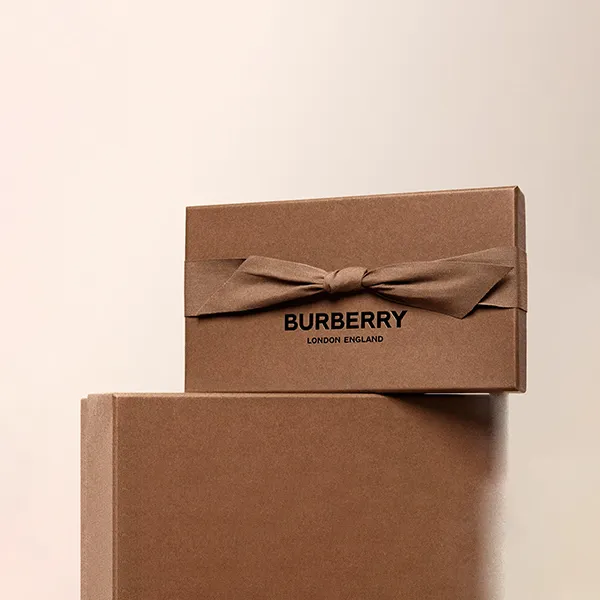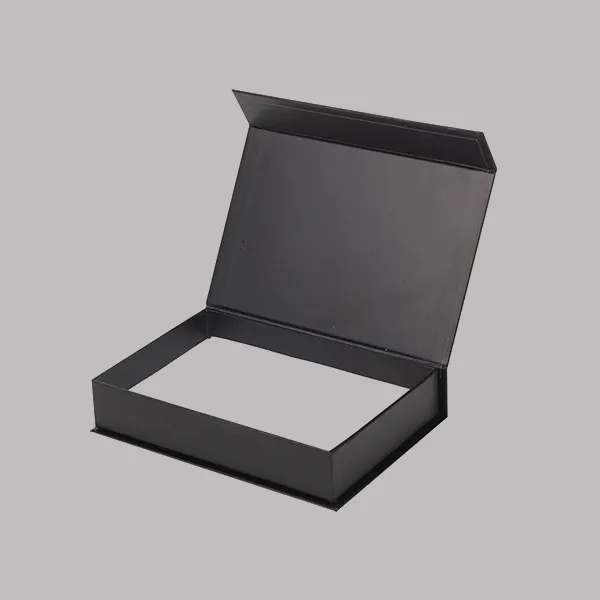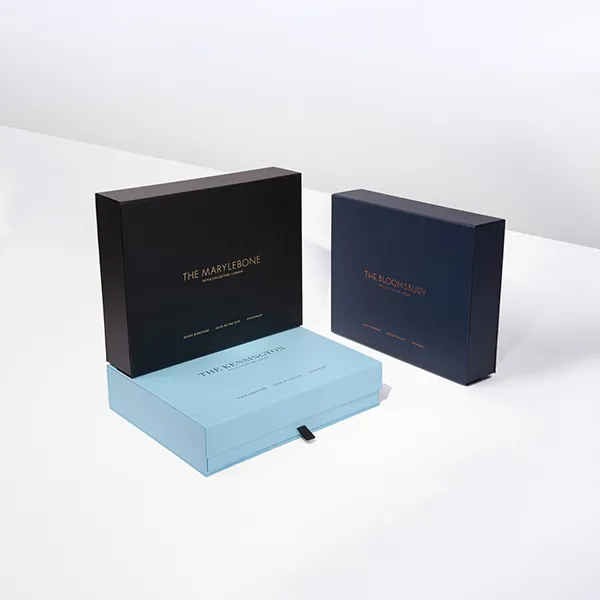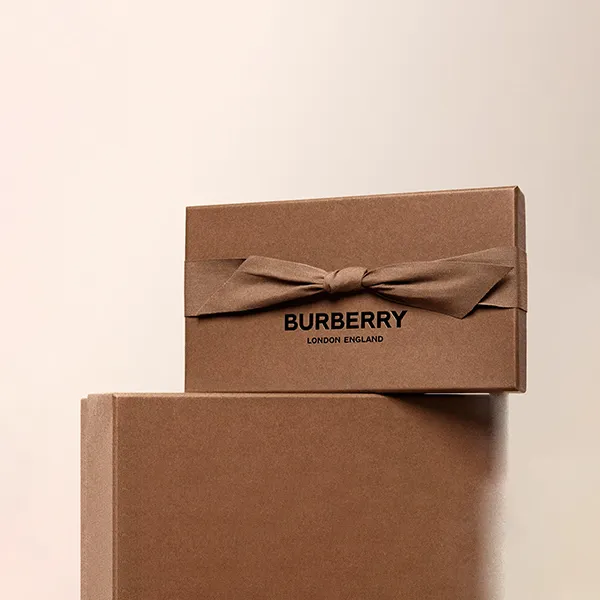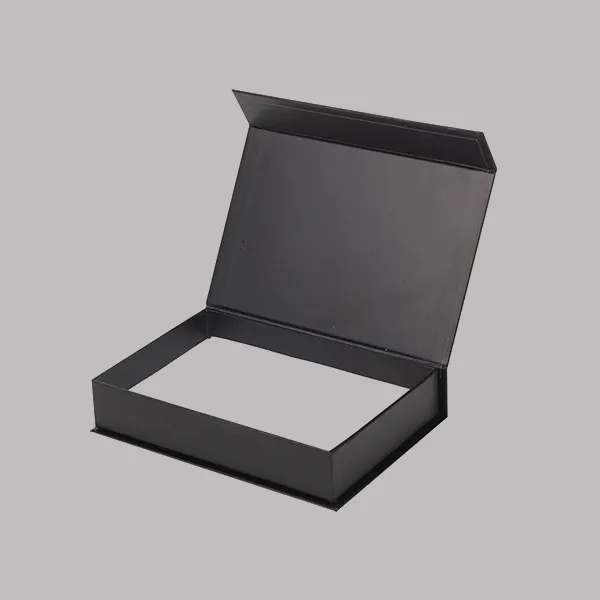 Presentation Boxes
Our presentation boxes are more than mere containers; they are ambassadors of your brand's identity. With their exquisite craftsmanship, intelligent design, and boundless customization options, they have the power to elevate your brand and captivate your audience. Choose our presentation box packaging and let them become the silent storytellers that convey your brand's essence in the most enchanting way possible.
Shop with Confidence
Money
Back Guarantee


Presentation Boxes: The Epitome of Elegance
Step into a world where beauty meets functionality, where luxury embraces practicality, and where your brand is elevated to new heights. Welcome to the realm of presentation boxes, the epitome of sophistication in the realm of gifting and packaging. Crafted with utmost precision and designed to captivate the senses, our presentation boxes redefine the art of presentation.
We offer presentation box packaging that is meticulously made using only the finest materials like cardboard, kraft, rigid, and corrugated. Each box is a masterpiece in its own right, exuding an air of exclusivity that sets your brand apart from the competition.
Unleash Your Creativity with Customized Packaging
We believe in empowering our clients to unleash their creativity and leave an indelible mark on their audience. Our custom presentation boxes serve as a blank canvas, awaiting your artistic vision. Choose from a wide range of luxurious materials, from sumptuous cardboard to sleek gold finishes, and let your imagination run wild. Our team of experts will work closely with you to bring your vision to life, ensuring that every aspect of the box reflects your brand's essence. Our presentation boxes with lids look so luxurious that they will capture the buyers' attention at first sight.
Enhance the Unboxing Experience
The unboxing experience is a crucial moment that can either make or break a brand's impression. With our custom presentation packaging, you can elevate this experience to new heights. Imagine your clients' anticipation as they unclasp the box, unveiling a carefully arranged display that showcases your products in all their glory.
The sensory journey continues as they run their fingers over the smooth textures, inhale the faint scent of premium materials, and revel in the impeccable craftsmanship. Our presentation boxes transform a simple unboxing moment into a memorable and delightful experience.
The Perfect Union of Design and Functionality
We understand that a presentation box is not just about aesthetics; it must also fulfill a practical purpose. That's why our team of skilled designers has dedicated countless hours to striking the perfect balance between design and functionality.
Our cardboard presentation box packaging boasts intelligently designed compartments, ensuring that your products are showcased in the most captivating manner while remaining securely in place. With our credit card boxes, you can confidently present your offerings, knowing that every intricate detail has been carefully considered.
Elevate Your Brand's Storytelling
Your brand has a story to tell, and our presentation boxes are the ideal medium to narrate that tale. With their exquisite craftsmanship and customizable features, our boxes become an extension of your brand's identity. Whether you choose to emboss your logo, incorporate your brand colors, or personalize Rigid Boxes with a unique message, we offer a myriad of options to help you create an immersive brand experience. Let our presentation boxes become the storytellers that captivate your audience and leave a lasting impression.
Take Advantage of Our Unmatched Customer Services
At Noah Packaging, we prioritize your satisfaction above all else. Our commitment to exceptional customer care sets us apart in the industry. When you choose us as your presentation box supplier, you can expect nothing short of excellence from start to finish.
Not only do we offer top-quality presentation box packaging, but we also go the extra mile to ensure your entire experience is seamless and enjoyable. We offer presentation boxes wholesale so that you can get bulk orders at affordable prices. Our dedicated customer care team is here to assist you every step of the way, addressing any inquiries or concerns promptly and professionally.
Free Shipping All Over the USA!
To sweeten the deal, we proudly offer free shipping on all orders, providing you with additional savings. We understand the importance of delivering your presentation boxes promptly and reliably, and our shipping services are designed to exceed your expectations.
Contact Us!
Ready to take your brand to new heights? Contact us today at sales@noahpackaging.com to discuss your requirements, explore our wide range of presentation box options, and discover why Noah Packaging is the best choice for your packaging needs. Experience the difference that exceptional customer care, free shipping, and premium presentation boxes can make for your brand's success.
Read more
| | |
| --- | --- |
| Box Style | Rigid Boxes |
| Dimension (L + W + H) | All Custom Sizes and Shapes |
| Quantities | No Minimum Order Required |
| Paper Stock | 10pt to 28pt (60lb to 400lb) Eco-Friendly Kraft, E-flute Corrugated, Bux Board, Cardstock |
| Printing | No Printing, CMYK, CMYK + 1 PMS color, CMYK + 2 PMS colors |
| Finishing | Gloss Lamination, Matte Lamination, Gloss AQ, Gloss UV, Matte UV, Spot UV, Embossing, Foiling |
| Included Options | Die Cutting, Gluing, Scored,Perforation |
| Additional Options | Eco-Friendly, Recycled Boxes, Biodegradable |
| Proof | Flat View, 3D Mock-up, Physical Sampling (On request) |
| Turnaround | 4 - 8 Business Days, RUSH |
| Shipping | FLAT |
Presentation box packaging can be crafted using a variety of materials, each offering its own unique aesthetic and tactile qualities. Common materials used for presentation boxes at Noah Packaging include kraft, rigid, cardboard, and corrugated.
Absolutely! Our custom presentation packaging can be fully customized with designs, logos, and other branding elements. The customization options are vast, allowing you to create a box that reflects your brand's identity.
Yes, our presentation boxes wholesale can be ordered in bulk to meet your specific requirements. Whether you need a large number of boxes for a corporate event, a product launch, or ongoing packaging needs, many suppliers offer bulk ordering options.
Yes, our presentation packaging boxes can be designed with inserts or compartments to securely hold and display your products. These inserts are often crafted with precision to ensure a snug fit, keeping your items protected during transportation and creating an organized and visually appealing presentation.
Yes, presentation boxes with lids can be customized with transparent windows, allowing a glimpse of the contents inside. Transparent windows are especially popular when showcasing products with visual appeal, such as luxury cosmetics, jewelry, or specialty food items.