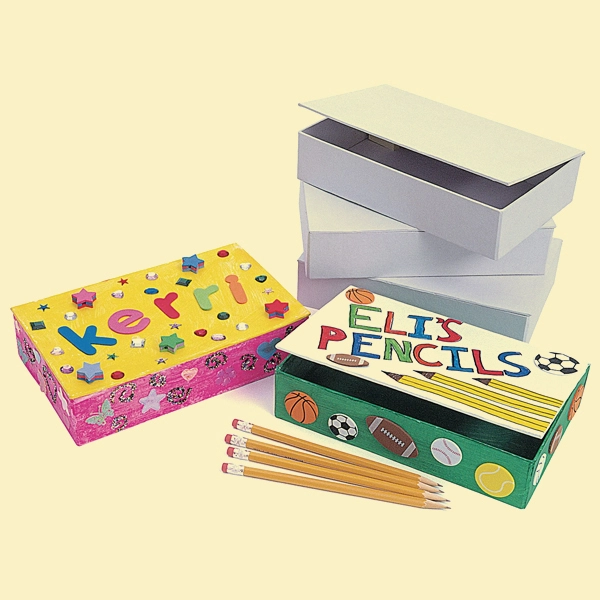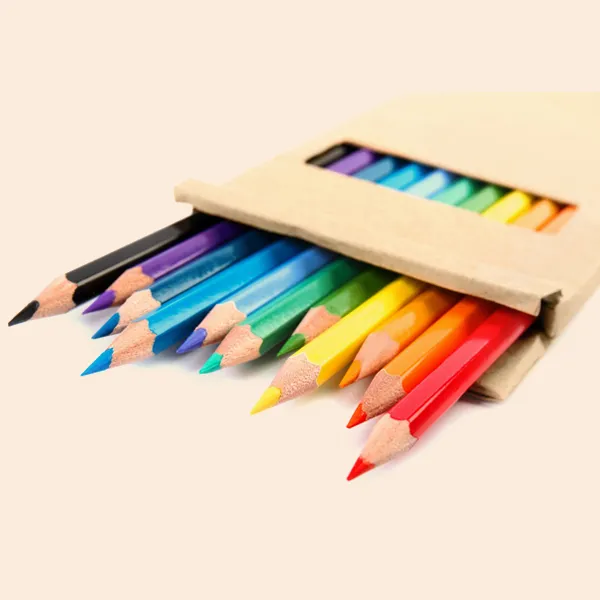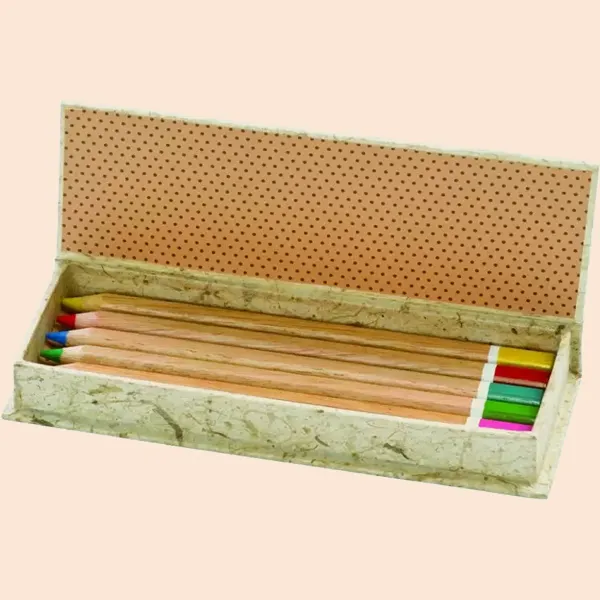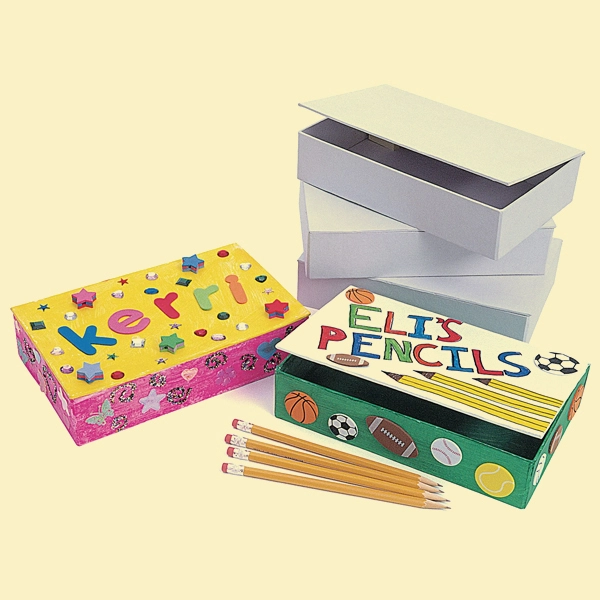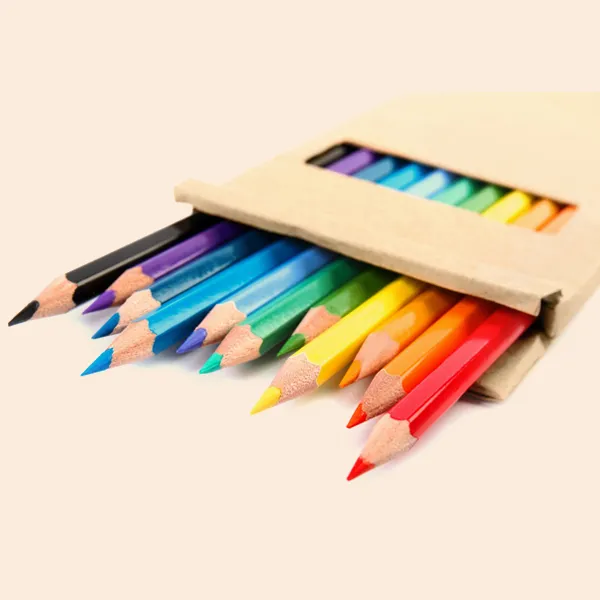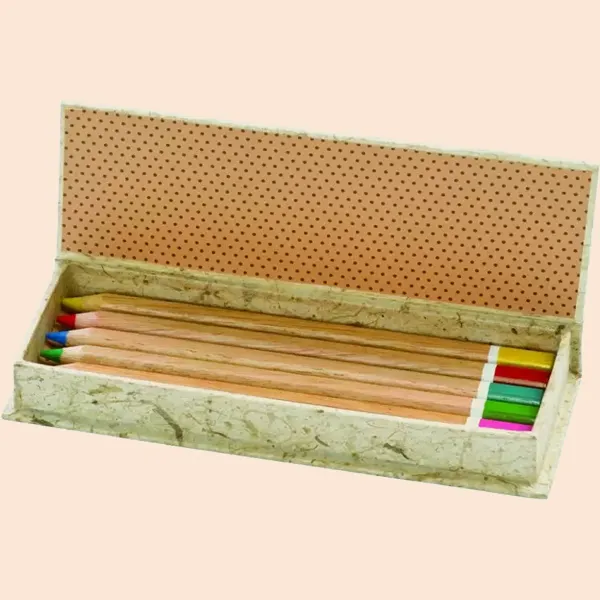 Cardboard Pencil Boxes
Custom pencil packaging is an essential element of any business. They can help differentiate your business from others, increase brand visibility and loyalty, protect your products, and enhance the customer experience. Custom pencil boxes are an investment your business should consider making as soon as possible. Investing in custom pencil boxes can help you take your business to the next level.
Shop with Confidence
Money
Back Guarantee


Cardboard Pencil Boxes: Durable Packaging to keep the Product Safe
Every business needs a unique way to stand out from its competitors. Having the right tools and materials can give your business a significant boost in productivity and efficiency. Custom packaging for pencils is an excellent way to keep your office organized and promote your business brand. With personalized pencil boxes, you can show off your company's logo or slogan while providing a valuable tool to help keep track of all of your writing instruments. Not only do custom pencil boxes make great promotional items, but they also make thoughtful gifts for customers or team members.
Increase Brand Awareness Using Printed Cardboard Pencil Boxes
In today's competitive world, building brand awareness is crucial to the success of any business. It is because with so many options available to consumers, making your brand and products shine is essential. One way to achieve this is through custom cardboard pencil boxes. When customized with high-quality design and printing techniques, these unique and innovative packaging solutions are an excellent way of boosting your brand awareness. They offer a cost-effective and eco-friendly alternative to traditional plastic packaging while providing a creative canvas for your branding efforts. It means you can design them as you require.
Additionally, With Noah Packaging, you can design pencil packaging and Pen Gift Boxes in various shapes, sizes, and colors, making them highly customizable. You can incorporate your company logo, artwork, taglines, or promotional messages to help you build strong brand recognition over time.
Eco-friendly and Sustainable Packaging Solution to Reduce Waste
Consumers today are increasingly concerned about environmental issues, and using sustainable materials like cardboard can help you appeal to this growing demographic. Cardboard pencil boxes are an excellent eco-friendly alternative to plastic or synthetic cases. These boxes are made of biodegradable and recyclable materials, making them ideal for people who want to make sustainable choices without compromising quality. One of the significant benefits of cardboard pencil boxes bulk is that they reduce waste. Unlike plastic cases, which can take hundreds of years to decompose, cardboard pencil packaging box will break down within months or years. Also, these boxes can be recycled multiple times before being discarded finally.
Custom Design Options for Cardboard Pencil Boxes
Cardboard pencil boxes are a great way to organize and protect your stationery. They are lightweight, eco-friendly, and affordable. But did you know you can customize your cardboard pencil box wholesale to make it unique? With Noah Packaging, you can choose custom design options for your cardboard pencil boxes bulk, allowing you to add personality and flair to your everyday items.
Color Scheme
One popular custom design option is the use of color. You can choose from a variety of hues to match your brand or personal style. You can also opt for patterns or graphics to make your cardboard pencil box stand out.
Text and Logos
Another custom design option is the addition of text or logos. It lets you personalize your pencil box with your brand's name, message, or logo. In addition, some cardboard pencil boxes come with built-in features such as compartments, dividers, or trays that help keep your pencils and other stationery items separate and organized.
Shape and Size
Firstly, you can choose various sizes and shapes to accommodate different sets of pencils, markers, or other stationery items. You might opt for a slim rectangular box that fits neatly in your backpack or briefcase. Alternatively, you could go for a larger cylindrical case resembling your desk's pen holder. The choice is yours!
Material Choices
One custom design option for custom printed Stationery Boxes is using different materials, such as Kraft paper or corrugated cardboard, to create unique textures and patterns. You can also opt for printed designs with logos, images, or text that reflect your brand's identity or message.
Why Choose Us?
Are you looking for an affordable yet high-quality option for custom printed cardboard pencil boxes? Look no further than Noah Packaging. Our team of experts understands the importance of packaging in creating a memorable and impactful brand image. That's why we offer customized pencil boxes with your desired design and logo at a price that won't break the bank.
At Noah Packaging, we believe in providing our clients with the utmost attention to detail and customization options. We use state-of-the-art printing techniques to ensure that your pencil boxes are both visually appealing and durable enough to withstand wear and tear. Whether you're looking for a sleek, modern design or something more whimsical, our team can make it happen.
Our commitment to quality doesn't stop at just our products - we also strive to provide unparalleled customer service.
Read more
| | |
| --- | --- |
| Box Style | Stationary Boxes |
| Dimension (L + W + H) | All Custom Sizes & Shapes |
| Quantities | No Minimum Order Required |
| Paper Stock | 10pt to 28pt (60lb to 400lb) Eco-Friendly Kraft, E-flute Corrugated, Bux Board, Cardstock |
| Printing | No Printing, CMYK, CMYK + 1 PMS color, CMYK + 2 PMS colors |
| Finishing | Gloss Lamination, Matte Lamination, Gloss AQ, Gloss UV, Matte UV, Spot UV, Embossing, Foiling |
| Included Options | Die Cutting, Gluing, Scored, Perforation |
| Additional Options | Eco-Friendly, Recycled Boxes, Biodegradable |
| Proof | Flat View, 3D Mock-up, Physical Sampling (On request) |
| Turnaround | 4 - 8 Business Days, RUSH |
| Shipping | FLAT |
Yes, you can customize the design of your cardboard pencil box according to your business requirements.
Whether you want your cardboard pencil boxes in a cylindrical or rectangular shape, you can choose the shape of the boxes.
You can order cardboard pencil boxes in bulk at Noah Packaging at highly affordable prices.
You can order cardboard pencil boxes by contacting us at our email or dialing 5105009533.
These pencil boxes are made from high-quality cardboard, making them highly durable.
If you are looking for affordable pencil boxes, you can customize cardboard pencil box wholesale with Noah Packaging. Email us at sales@noahpackaging.com or call 510 500 9533 to place your orders.