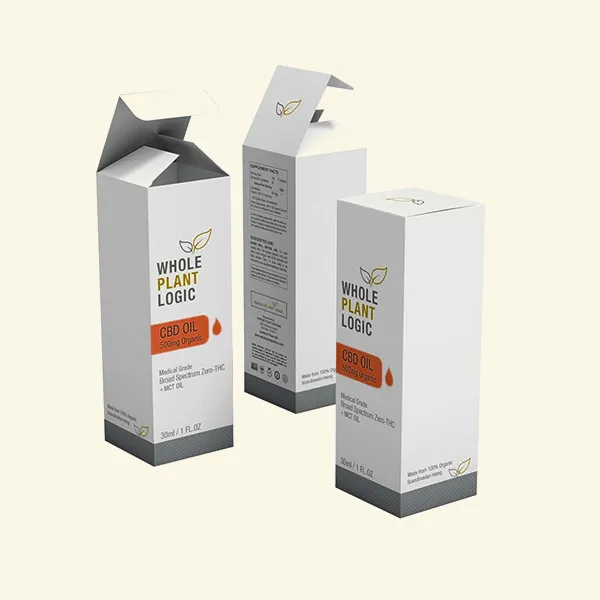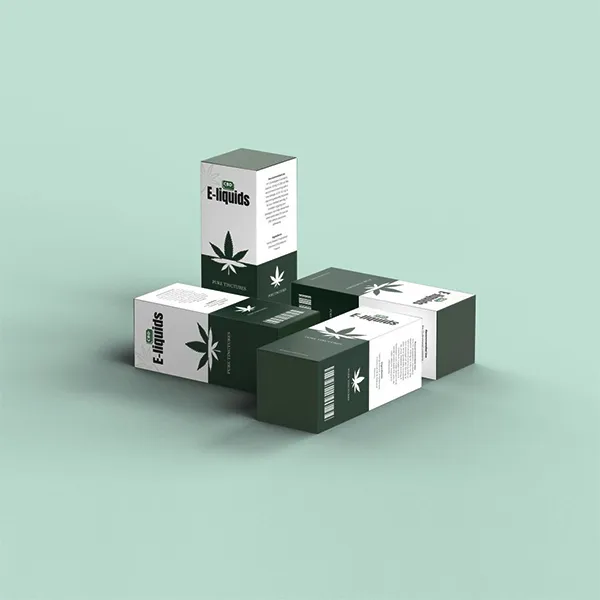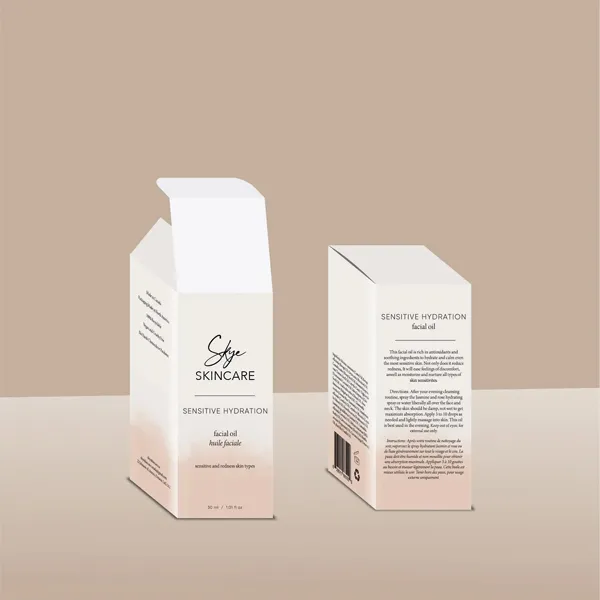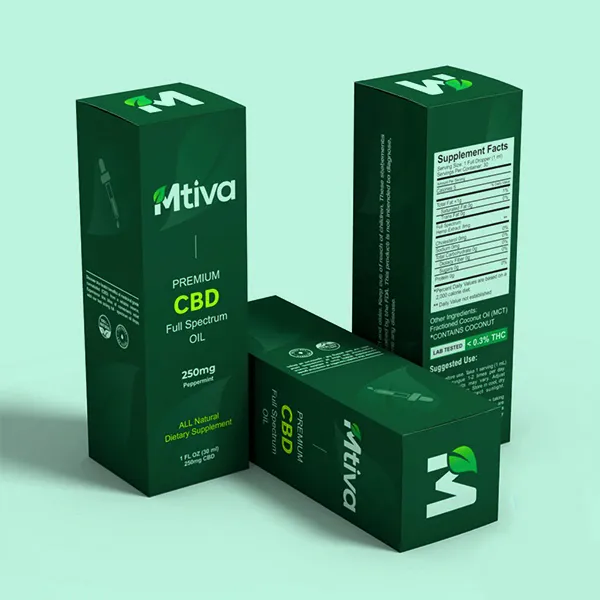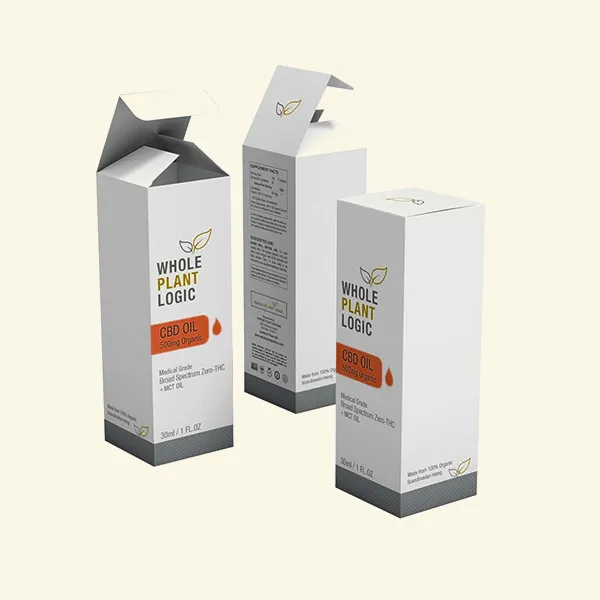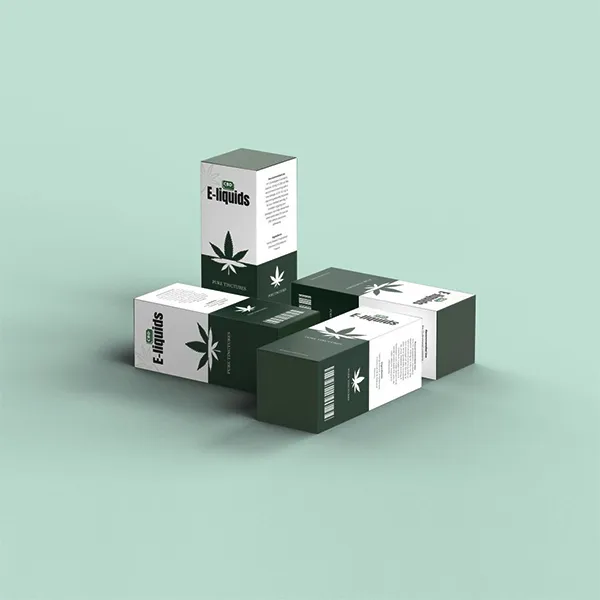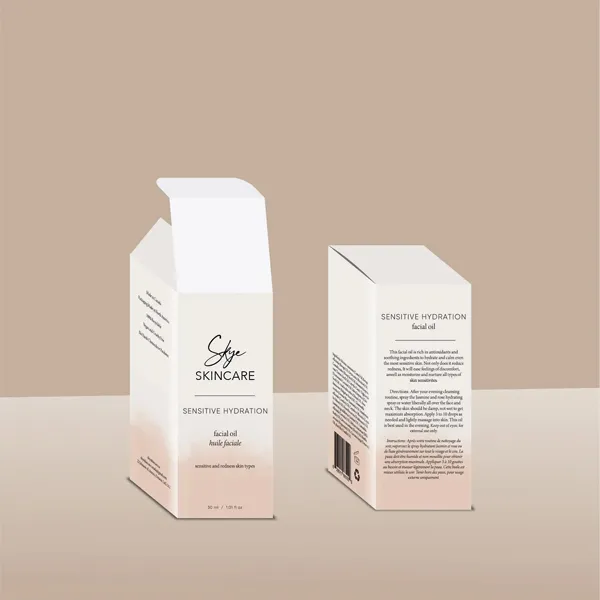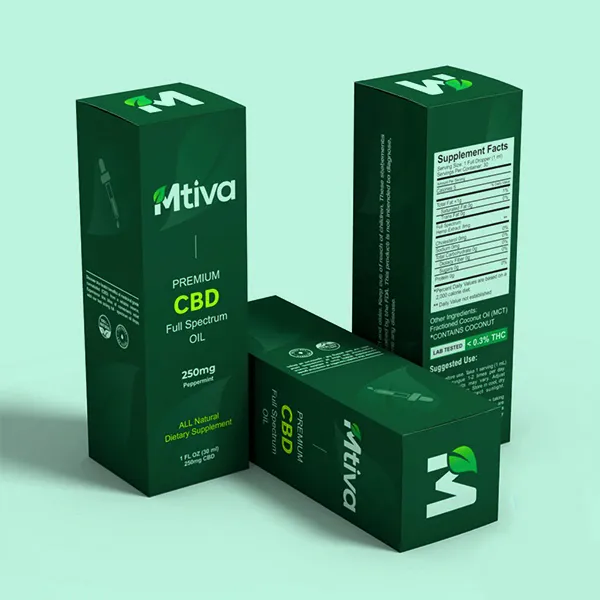 Reverse Tuck Boxes
Custom reverse tuck boxes can offer various benefits to your business, whether you're looking to boost sales or improve brand recognition. Creating packaging that stands out from the competition and effectively showcases your products can attract new customers and build loyalty among existing ones. With so many customization options available, finding a design that fits your unique needs and budget is easy. So why not take advantage of this powerful marketing tool? Invest in custom reverse tuck boxes today and start reaping the rewards for your business.
Shop with Confidence
Money
Back Guarantee


Custom Reverse Tuck Boxes: Maximize Your Sales and Brand Recognition
Custom reverse tuck boxes have become popular for businesses to showcase their products. These boxes are not only visually appealing, but they also provide great functionality and convenience. With its unique design, the box opens from the top and closes from the bottom, making it easier for customers to access the product inside. The customizability of these boxes allows businesses to create packaging that aligns with their branding.
When it comes to sales and brand recognition, custom reverse tuck packaging can be a game-changer for your business. The eye-catching design of these boxes can help your product stand out on store shelves or e-commerce platforms, increasing your chances of sales. Custom reverse tuck boxes can also help build brand recognition by creating a memorable customer experience. When customers see your uniquely designed box again in stores or online, they will associate it with your brand and be more likely to make repeat purchases.
Handy Reverse Tuck Boxes to Maximize Your Sales
As a business owner, maximizing sales is always on your mind. One way to do this is by utilizing handy reverse tuck boxes in your product packaging strategy. These Tuck Boxes are versatile and cost-effective, making them an ideal choice for businesses of all sizes.
Reverse tuck boxes are designed with a top flap that folds over the bottom of the box and tucks into the sides for easy access. This design makes opening and closing the box simple while keeping its contents secure during transport or storage. Additionally, these boxes can be customized to fit any product size or shape, making them an excellent choice for various industries.
Incorporating reverse tuck boxes into your packaging strategy can improve customer satisfaction while increasing your sales revenue. Customers appreciate convenience when it comes to their purchases, and these tuck boxes provide just that.
Elevate Brand Recognition with Our Reverse Tuck Boxes
As a business owner, you understand the importance of building brand recognition. Your competitors are always vying for your customers' attention, so standing out from the crowd is crucial. One effective way to do this is using our reverse tuck boxes.
Our reverse tuck boxes offer a sleek, modern design that elevates your brand's image. These boxes are made with high-quality materials that ensure the durability and protection of your products during shipping or storage. Additionally, they are easily customizable, allowing you to showcase your brand's logo, colors, and messaging in an eye-catching way.
Using our reverse tuck boxes increases brand recognition and helps build customer loyalty. By providing a positive customer experience through visually appealing packaging that protects their purchase, customers will associate your brand with quality and attention to detail.
Stand Out with Attractive Reverse Tuck End Packaging
In today's competitive market, businesses need to stand out. Attractive reverse tuck end boxes are one way to do just that. This packaging type is visually appealing and practical, making it a popular choice among businesses. Moreover, you can also order Display Boxes from us at reasonable rates.
One of the main advantages of using custom reverse tuck end boxes is their versatility. It can be used for various products and industries, from cosmetics and pharmaceuticals to food and beverages. This flexibility makes it an ideal choice for businesses looking to streamline their packaging process while maintaining an attractive appearance.
Why Choose Noah Packaging for Reverse Tuck Boxes Wholesale
Are you in search of a reliable and affordable wholesale packaging supplier? Look no further than Noah Packaging! Our company has been serving businesses across various industries for years, providing high-quality packaging that meets their needs. With a wide range of products and customization options, we make it easy for you to find the perfect packaging solution for your business.
At Noah Packaging, we understand the importance of cost-effective solutions without sacrificing quality. That's why we offer some of the most competitive pricing in the industry while still ensuring that our products meet strict standards. Whether you need custom printed boxes or eco-friendly boxes, our team will work with you to create a solution that meets your budget and requirements. In addition to our commitment to affordability and quality, we also prioritize customer service.
Contact Us
For your packaging needs, you can hire us. Our team is always available to answer your calls and emails. You can send us an email with all your details at sales@noahpackaging.com. Our team will follow all the requirements and deliver you high-quality boxes.
Read more
| | |
| --- | --- |
| Box Style | Tuck Boxes |
| Dimension (L + W + H) | All Custom Sizes & Shapes |
| Quantities | No Minimum Order Required |
| Paper Stock | 10pt to 28pt (60lb to 400lb) Eco-Friendly Kraft, E-flute Corrugated, Bux Board, Cardstock |
| Printing | No Printing, CMYK, CMYK + 1 PMS color, CMYK + 2 PMS colors |
| Finishing | Gloss Lamination, Matte Lamination, Gloss AQ, Gloss UV, Matte UV, Spot UV, Embossing, Foiling |
| Included Options | Die Cutting, Gluing, Scored, Perforation |
| Additional Options | Eco-Friendly, Recycled Boxes, Biodegradable |
| Proof | Flat View, 3D Mock-up, Physical Sampling (On request) |
| Turnaround | 4 - 8 Business Days, RUSH |
| Shipping | FLAT |
Yes, these boxes can be customized with brand logos and names at affordable rates.
Yes, custom reverse tuck boxes are typically made from durable materials that ensure longevity and protection.
You can customize boxes in any size and shape according to your products' needs.
Yes, our boxes made of recyclable materials can easily be recycled.
Noah Packaging is the best one-stop shop for your packaging needs. You can place a minimum of 50 box orders with us.