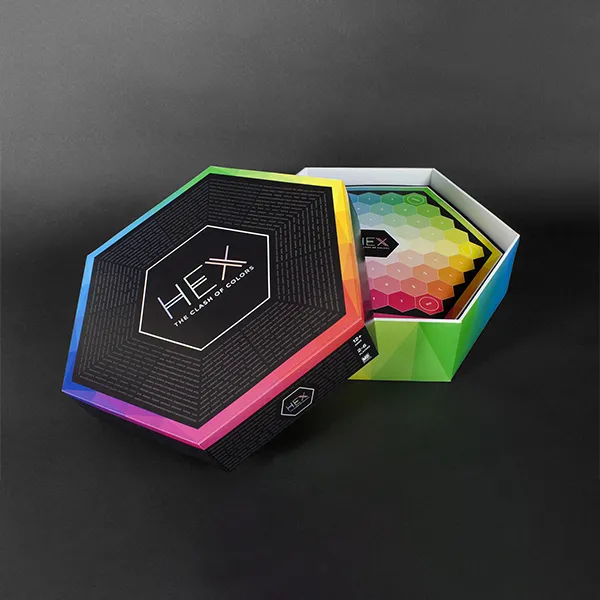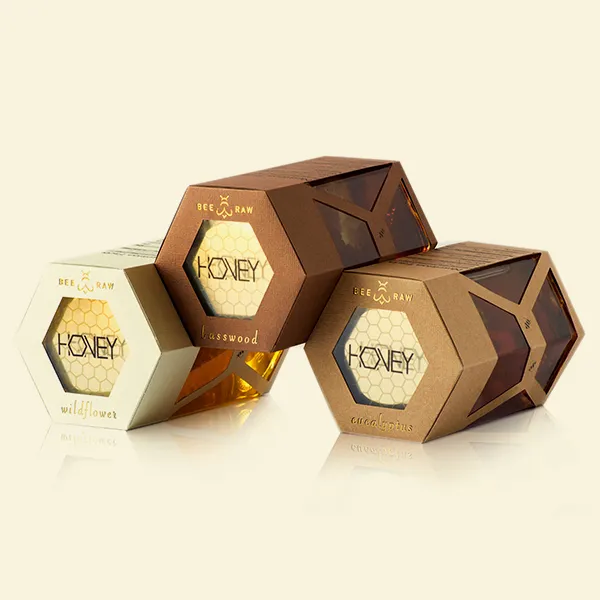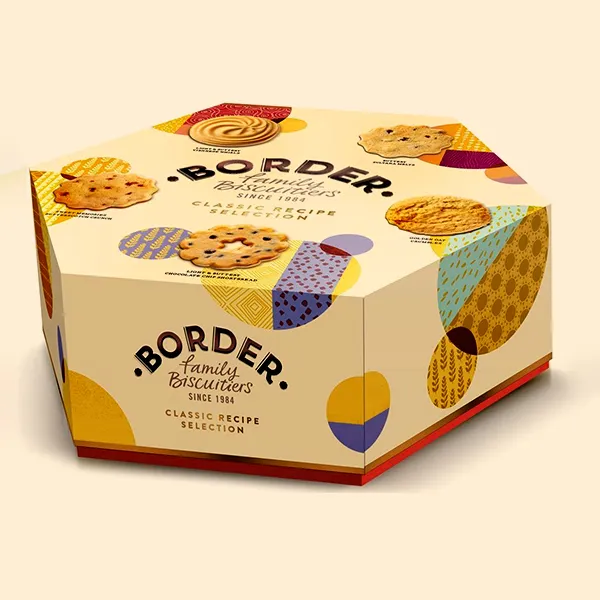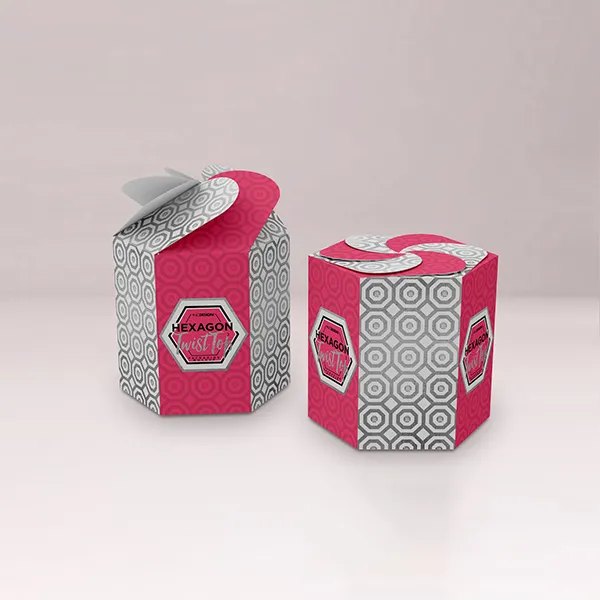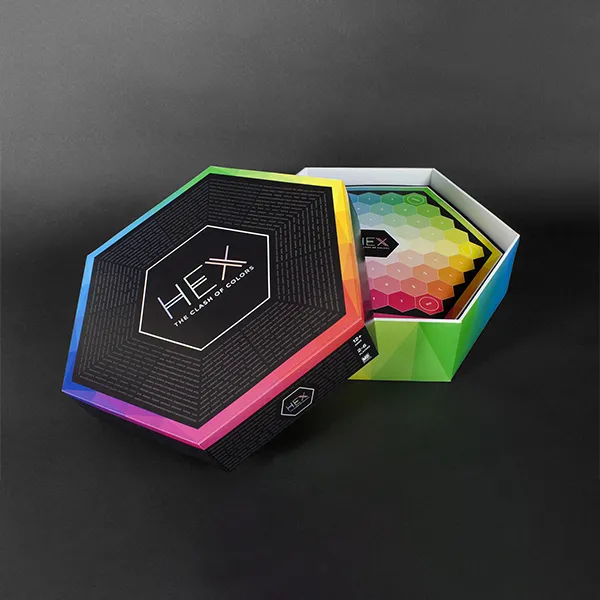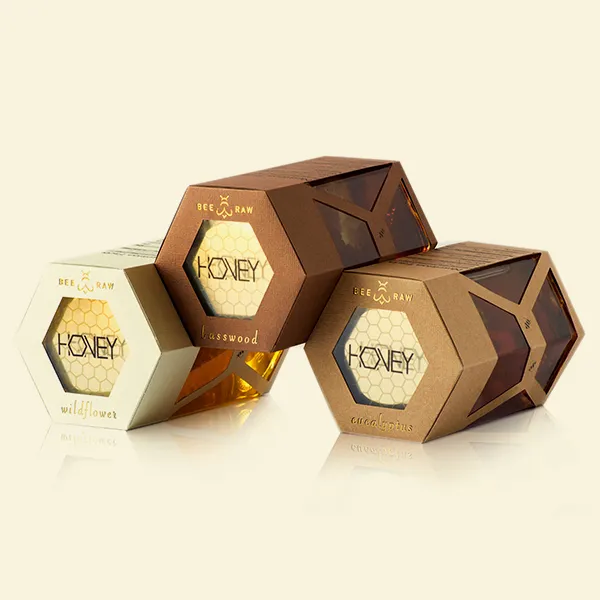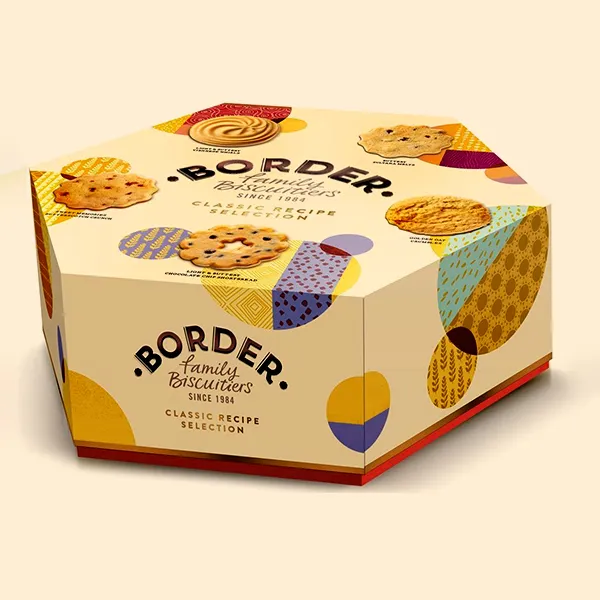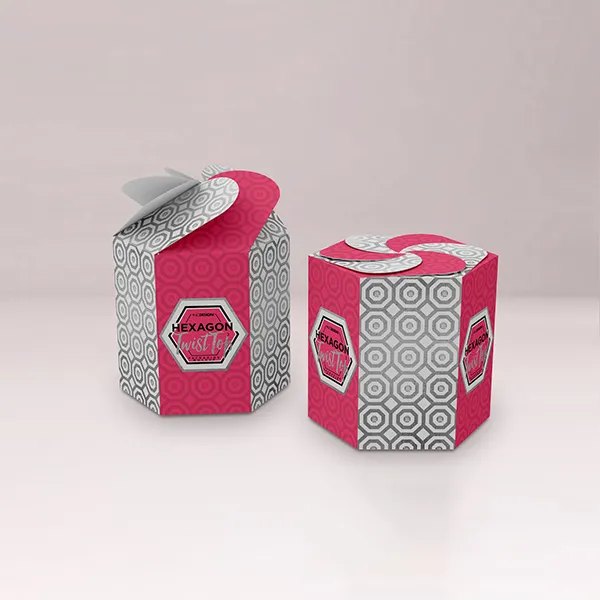 Custom Hexagon Boxes
Hexagon boxes have an undeniable aesthetic appeal and a functional design. Noah Packaging manufactures these boxes with precision to ensure the utmost protection for your products. The durable materials guarantee that your products arrive in their original condition. Order your boxes from us to leave a lasting impression on your customers.
Shop with Confidence
Money
Back Guarantee


Hexagon Boxes: A Captivating Packaging Solution
In the fiercely competitive landscape of modern business, capturing the attention of your audience is paramount. Hexagon boxes have emerged as the true champions of captivating packaging. They offer a unique blend of exquisite design and functional versatility. With their symmetrical sides and precise angles, these boxes possess an inherent allure. Moreover, they help you effortlessly elevate your brand's identity to new heights of sophistication and elegance.

In this world where every business has a lot of competition, it's crucial to find innovative ways to stand out from the crowd. You need an experienced packaging manufacturer to beat the competition because not everyone can make quality packaging. Noah Packaging is the best packaging provider that can manufacture packaging with any design you need. Such as roll end tuck top boxes.
Make a Lasting Impression
In a world full of ordinary packaging, hexagon boxes allow your brand to break free from the confines of convention. Whether you're unveiling a collection of high-end cosmetics, presenting delicious bakery items, or showcasing exquisite jewelry, these boxes are perfect. Plus, they express your brand's creativity and vision.
The hexagon box packaging from Noah Packaging sets the stage for a memorable unboxing experience. Moreover, it captivates your audience from the moment they lay eyes on your products. Additionally, hexagon packaging adds a touch of sophistication and elegance that forces your audience to come back and buy from you in the future.
Endless Customization Possibilities
Hexagon boxes offer an expansive playground for your brand's imagination. With a multitude of customization options, you have the freedom to create packaging that truly reflects your brand's unique identity. So, choose from a diverse range of sizes, colors, finishes, and materials to design hexagon box packaging that perfectly complements your products. So, to perfectly express the essence of your brand, these boxes can be customized. Whether you prefer slick, minimalistic aesthetics or strong, colorful designs, we provide them.
Material Choices for You
When it comes to crafting custom hexagon boxes, you have a wide range of material choices to suit your specific needs. The choice of material can significantly impact the overall look, feel, and durability of your boxes. Popular choices to think about are listed below:
Cardboard:
Cardboard is a versatile and cost-effective material choice for hexagon boxes. It also has a solid construction and is easily customizable with different coatings, finishes, and printing methods. Hexagon cardboard boxes are lightweight and durable. Moreover, they provide excellent protection for your products.
Kraft Paper:
Kraft paper is known for its natural and rustic appearance. It is a popular choice for eco-conscious brands due to its recyclable and biodegradable properties. Kraft paper hexagon boxes offer a charming and organic aesthetic. Additionally, they are suitable for products with a minimalist or eco-friendly appeal. They can be customized with printing, embossing, or foiling to enhance their visual appeal.
Corrugated Cardboard:
For products that require extra protection during shipping or handling, corrugated cardboard is an excellent choice. It consists of multiple layers of cardboard with a fluted inner layer, providing enhanced strength and cushioning. Corrugated hexagon boxes are highly durable, resistant to impact, and can be customized with various coatings and printing options.
Rigid Board:
The rigid board is a heavyweight material that offers a premium and luxurious feel. It provides excellent structural integrity, making it ideal for high-end products that require a strong and elegant presentation.
A Greener Choice
In the present era, sustainability is at the forefront of consumer consciousness. Hexagon boxes offer a greener packaging solution. Crafted from recyclable materials, these boxes demonstrate your brand's commitment to environmental stewardship. Show your customers that you prioritize both style and eco-consciousness with the elegance of tuck boxes.
Your Packaging Companion
When it comes to bringing your packaging vision to life, choosing the right partner is crucial. Our team of skilled experts has the knowledge required to maximize the potential of your brand. So, we work hard to ensure that every aspect of your wholesale packaging reflects your brand's identity and values.

We are committed to being the packaging companion that propels your brand forward. Furthermore, you can purchase your hexagon boxes wholesale at affordable prices with free shipping across the USA.
Read more
| | |
| --- | --- |
| Box Style | Tuck Boxes |
| Dimension (L + W + H) | All Custom Sizes & Shapes |
| Quantities | No Minimum Order Required |
| Paper Stock | 10pt to 28pt (60lb to 400lb) Eco-Friendly Kraft, E-flute Corrugated, Bux Board, Cardstock |
| Printing | No Printing, CMYK, CMYK + 1 PMS color, CMYK + 2 PMS colors |
| Finishing | Gloss Lamination, Matte Lamination, Gloss AQ, Gloss UV, Matte UV, Spot UV, Embossing, Foiling |
| Included Options | Die Cutting, Gluing, Scored, Perforation |
| Additional Options | Eco-Friendly, Recycled Boxes, Biodegradable |
| Proof | Flat View, 3D Mock-up, Physical Sampling (On request) |
| Turnaround | 4 - 8 Business Days, RUSH |
| Shipping | FLAT |
Hexagon box packaging stands out from other types of boxes due to its unique shape. Unlike traditional rectangular or square boxes, these boxes feature six sides, creating a distinctive and eye-catching design.
Hexagon custom boxes are available in a range of sizes to accommodate different products. Such as jewelry, cosmetics, bakery items, candles, or other gift items.

Yes, hexagon packaging can be printed to showcase your brand logo, artwork, or any other desired graphics.
Yes, hexagon box packaging can be designed with lids. The addition of a lid provides additional protection and a secure enclosure for your products.
The recyclability of boxes depends on the material used in their construction. Cardboard and kraft paper hexagon packaging are generally recyclable as they are made from renewable and biodegradable materials.