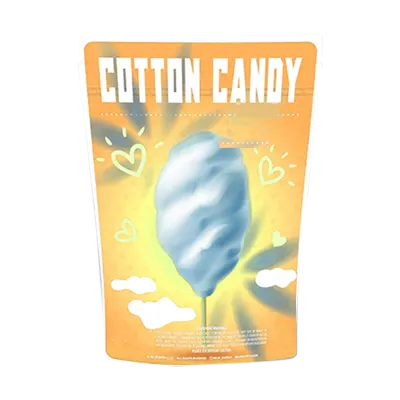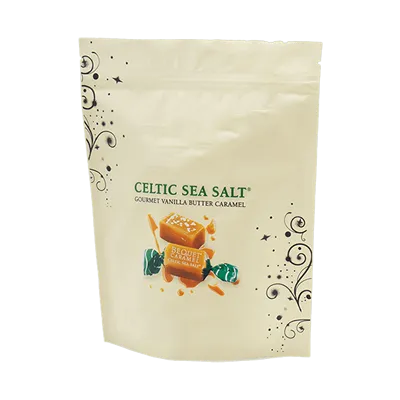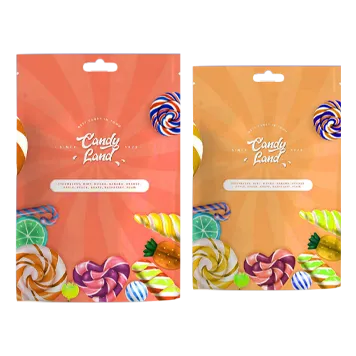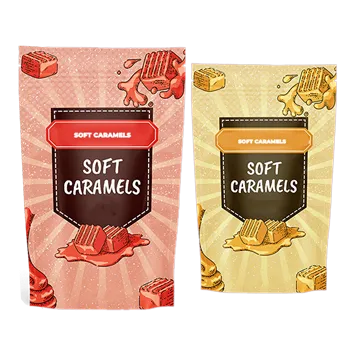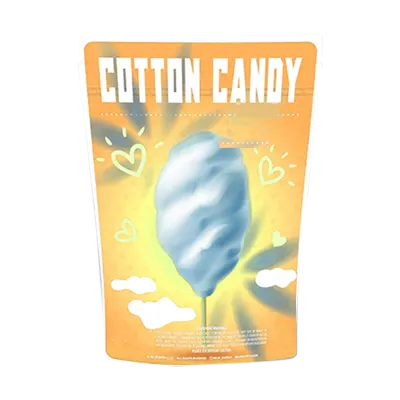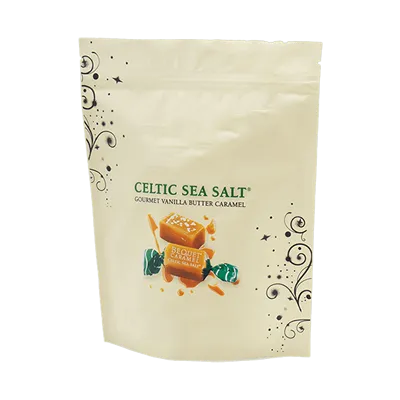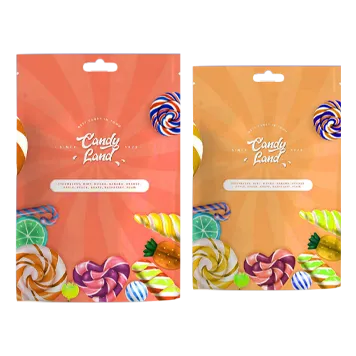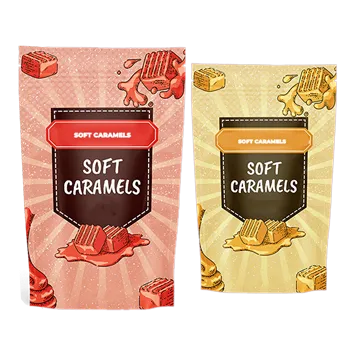 Custom Candy Bags
Custom candy bags are a simple yet effective way to improve your brand image. By offering unique and personalized packaging, you can make a permanent impression on your customers and gain their loyalty. These bags add value to your products and enhance the overall customer experience. So, consider investing in bulk candy bags today!
Shop with Confidence
Money
Back Guarantee


Custom Candy Bags: Textbook Packaging for Your Irresistible Treats
In the world of marketing, brand image is everything. It sets your company apart and helps build a loyal customer base. But how do you improve your brand image in an increasingly crowded marketplace? Custom candy bags might just be the answer. For many businesses, using Mylar Bags as part of their promotional efforts has emerged as an innovative and cost-effective solution.
Custom candy bags have become increasingly popular to promote products and services in a fun and memorable manner. These bags are not only an excellent giveaway item but also serve as an effective advertising tool that can improve your brand image. Whether you want to appeal to new customers or retain existing ones, candy favor bags are a versatile marketing tool that can be tailored to meet your specific needs.
Candy Bags: Create a Memorable Customer Experience
Custom candy bags are a great way to enhance the customer experience in any business. Whether you have a small bakery or a big retail store, custom printed candy bags can create lasting impressions on customers and encourage them to return for more. At Noah Packaging, the options for customization are endless when it comes to candy bags, from choosing the color and size of the bag to printing your logo or message on it.
One of the biggest benefits of custom bags is their ability to create brand awareness. By adding your business's name or logo, you're putting your brand directly into the hands of potential customers. It helps with brand recognition and increases word-of-mouth marketing as customers share their experiences with others. Additionally, creating custom candy bags shows that you go above and beyond for all your customers, which can increase loyalty and repeat business.
Perks of Personalization of Your Candy Gift Bags
Personalization is a trend that has been sweeping across all industries, and the candy industry is no exception. Whether for a birthday party or a corporate event, customizing your candy gift bags is an excellent way to show someone you care. Personalization adds an extra touch of thoughtfulness that can not be replicated by just buying pre-packaged candy.
Tailored to Your Target Audience
One of the biggest advantages of personalization is that it adds a touch of uniqueness and individuality to your gift. Customized candy gift bags also allow you to tailor your gifts to suit your recipient's preferences. You can choose their favorite sweets or colors, add in some personalized messages or even include their name on each bag- making them feel exceptional. It's not just about the candy; it's about creating something unique and memorable for your loved ones.
Show off Your Creativity
One perk of personalization is that it allows you to show off your creativity. You have free reign over how the bag looks, what goes inside, and how it is presented - from the color scheme to the type of ribbon used for tying up the bag. This level of customization ensures that every gift you give in custom candy bags will be unique and memorable.
Paper Candy Bags: Increased Exposure and Engagement
It can be easy to oversee traditional marketing methods in today's digital age. However, paper candy bags offer versatility that cannot be replicated in the virtual world. These bags are an excellent way to increase exposure and engagement with your brand.
One of the biggest advantages of using paper candy bags is their versatility. They are available in all shapes, sizes, and colors, making them perfect for any occasion or event. These custom candy bags can do everything if you want to promote a new product launch or simply thank your loyal customers. Plus, Custom Poly Mailers are eco-friendly and biodegradable, which appeals to consumers who are becoming more environmentally conscious. Lastly, customers who receive a bag with your logo will immediately associate it with your company, increasing exposure and engagement with your brand.
Why Choose Noah Packaging for Wholesale Packaging Solutions?
Noah Packaging is the go-to choice for candy wholesale packaging because of our extensive selection of high-quality and affordable cotton candy bags bulk, bulk candy bags, and candy favor bags. Our products are made from sturdy materials like cardboard, ensuring your candies remain fresh and well-protected during storage or transport.
In addition to its impressive product line, we offer excellent customer service and fast shipping times. We understand the significance of timely delivery for perishable goods like candies, so we work tirelessly to ensure every order is processed quickly and shipped promptly. So, to contact us, you can write to us at sales@noahpackaging.com. With our vow to quality and customer satisfaction, choosing us as your wholesale packaging supplier is an investment that will pay off in terms of increased sales and happy customers.
Read more
| | |
| --- | --- |
| Box Style | Bakery Boxes |
| Dimension (L + W + H) | All Custom Sizes & Shapes |
| Quantities | No Minimum Order Required |
| Paper Stock | 10pt to 28pt (60lb to 400lb) Eco-Friendly Kraft, E-flute Corrugated, Bux Board, Cardstock |
| Printing | No Printing, CMYK, CMYK + 1 PMS color, CMYK + 2 PMS colors |
| Finishing | Gloss Lamination, Matte Lamination, Gloss AQ, Gloss UV, Matte UV, Spot UV, Embossing, Foiling |
| Included Options | Die Cutting, Gluing, Scored,Perforation |
| Additional Options | Eco-Friendly, Recycled Boxes, Biodegradable |
| Proof | Flat View, 3D Mock-up, Physical Sampling (On request) |
| Turnaround | 4 - 8 Business Days, RUSH |
| Shipping | FLAT |
Candy bags are commonly made from different materials, mainly mylar film, to protect the candy.
Yes, you can customize your candy bags with any size, style, color, and design based on your requirements.
These candy bags are available in various sizes depending on your product and size.
These bags can be used to pack chocolate, gummies, hard candy, caramels, toffees, and more.
The minimum order quantity for your candy bags is between 50-100 bags per order.