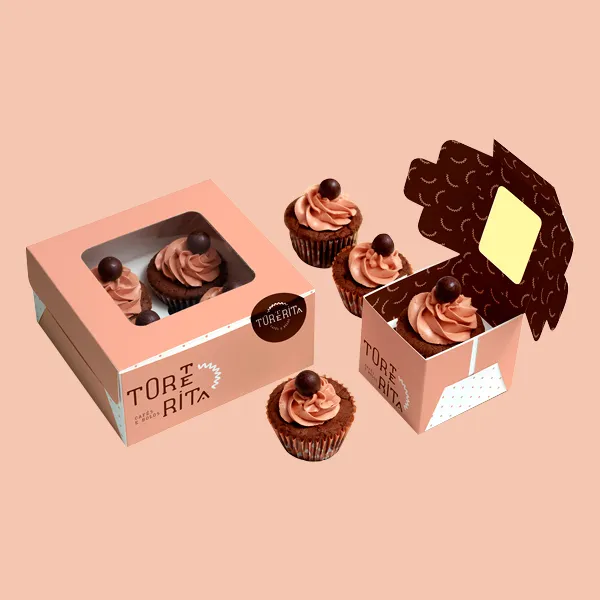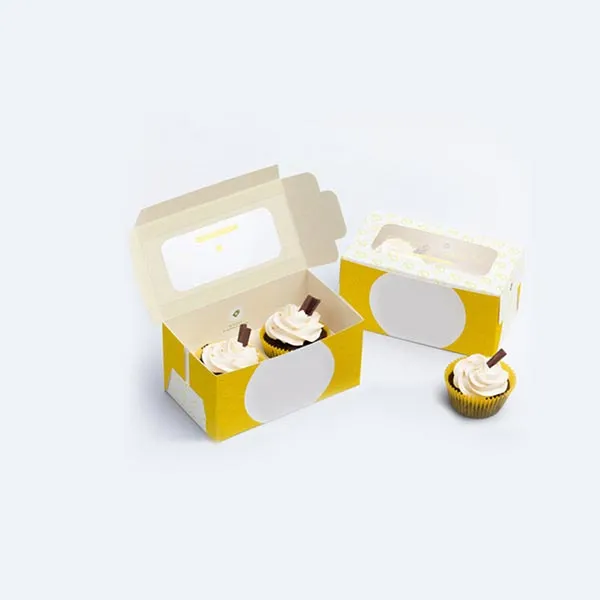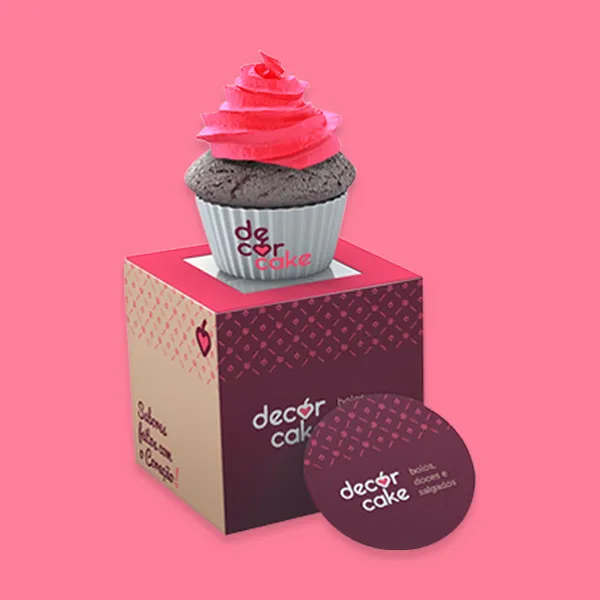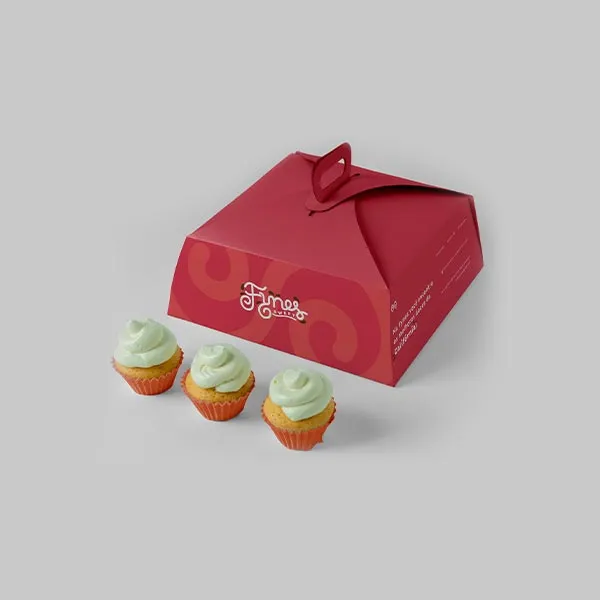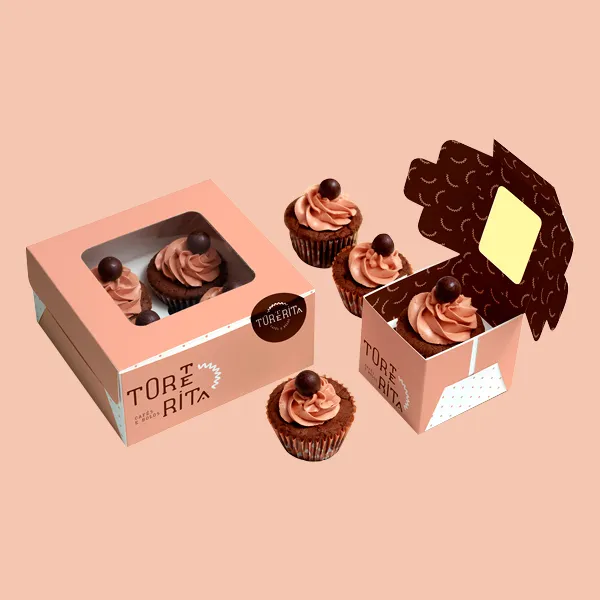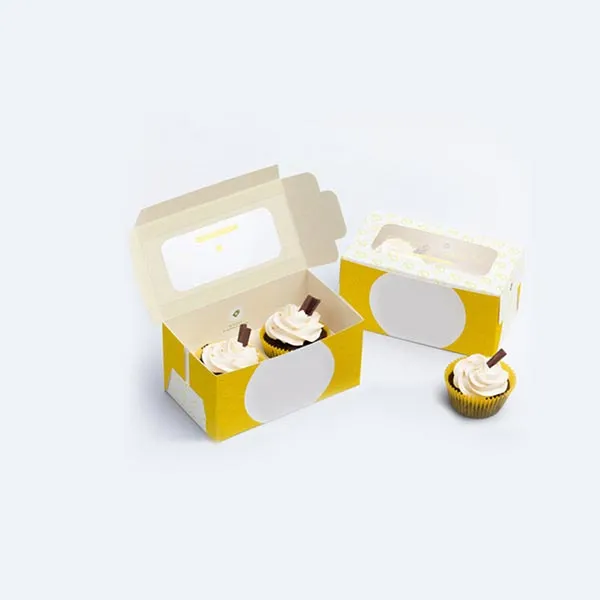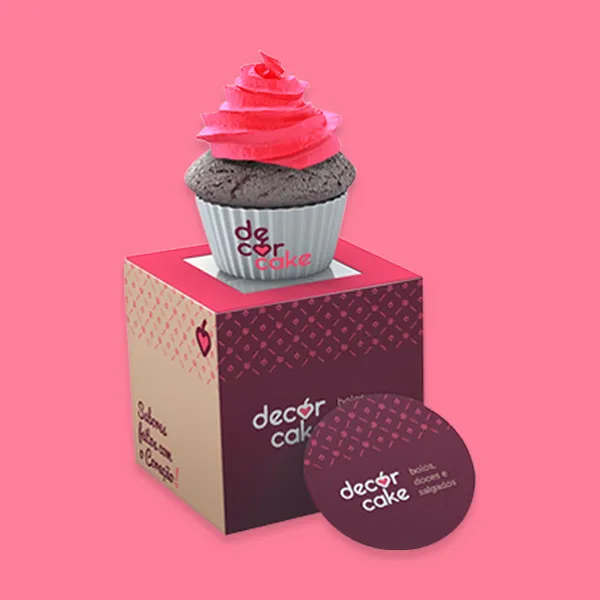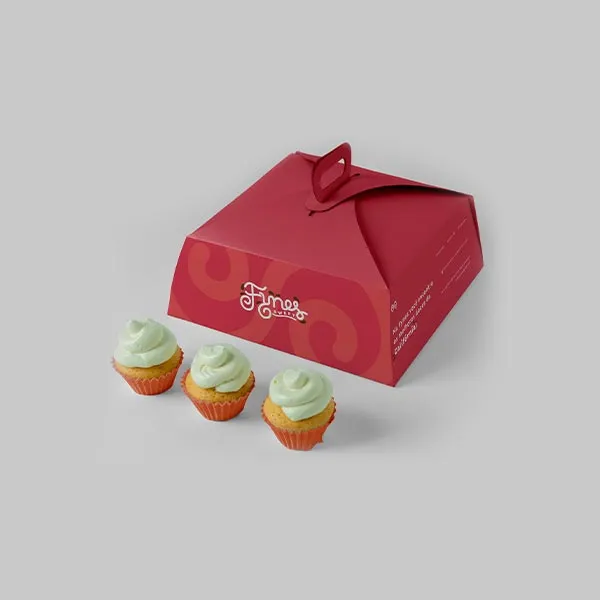 Custom Cupcake Boxes
Custom cupcake boxes are an excellent way to promote your cupcake business and stand out. By investing in custom packaging, you can create a cohesive brand identity that customers will recognize and remember. With the variety of customization options available, you can design a box that perfectly represents your business and appeals to your target audience.
Shop with Confidence
Money
Back Guarantee


Pack and Present Your Cupcakes in Attractive Custom Cupcake Boxes
Cupcakes have become a popular dessert choice for all events, from weddings and birthdays to corporate parties. And as the demand for cupcakes increases, so does the need for appropriate packaging that keeps them fresh and presentable. Custom cupcake boxes are an innovative solution to this problem, providing practical benefits and aesthetic appeal. If you are running a bakery business, you know how important ensuring your bakery boxes stand out is.
Not only do these custom cupcake boxes serve as a practical solution for transporting cupcakes, but they also add a touch of professionalism and creativity to your brand. With Noah Packaging, these custom cupcake boxes come in various shapes, sizes, and designs that can be tailored to your unique business needs. The options are endless, from windowed boxes that showcase your delicious treats to personalized printed designs with your logo or brand message.
Enhance the Customer Experience with Custom Cupcake Packaging
As a business owner, enhancing the customer experience is essential for building solid client relationships. One way to achieve this is by using custom cupcake boxes. They provide an attractive packaging solution and offer a unique and memorable touch that can make all the difference in how customers perceive your brand.
Custom cupcake boxes come in various styles, sizes, and designs to fit your specific needs. You can choose from different materials, such as cardboard or kraft paper, and add branding elements like logos or slogans to make them stand out even more. In addition, these boxes protect your cupcakes during transport and create a unique unboxing experience that will leave a lasting impression on your customers.
Unique Customization Options for Printed Cupcake Boxes
Cupcakes are the perfect treat for any occasion and deserve to be showcased in the best possible way. One of the ways to make your cupcakes stand out is by choosing a custom cupcake box that reflects your brand or event. The good news is that plenty of customization options are available to help you create the perfect cupcake packaging.
Custom Designing and Printing
One way to customize your cupcake boxes is by adding your company logo or event theme. It can be easily achieved by printing your design on the box and creating unique cupcake boxes with logo. Another option is to choose a unique color scheme that matches your branding or party decor. Customized colors can be used for everything from the box to ribbons, stickers, or tags added for decoration. If you want to take things up a notch, consider adding special finishes like foil stamping, embossing, or debossing.
One of the most significant advantages of custom cupcake boxes is that they allow you to choose the perfect shape and size for your cupcakes. Regarding cupcake boxes with logo, the right dimensions can make all the difference. You no longer have to worry about squishing or damaging your beautiful creations during transportation, and ensure your cupcakes arrive at their destination looking just as good as when they left your kitchen.
The material you choose will affect not only the appearance of your product but also its durability and safety during transportation. So, what options are available for custom printed cupcake box materials at Noah Packaging? One of the most common materials used in making custom boxes is paperboard. It's a lightweight yet sturdy material that can be easily printed on. If you are looking for an eco-friendly option, there are biodegradable custom cake boxes.
Custom Cupcake Boxes As A Cost-Effective Solution For Your Bakery Business
As a bakery business owner, you understand the importance of having the right and affordable product packaging. Custom made cupcake boxes can be an excellent solution for your bakery's packaging needs. They are cost-effective and offer a unique branding opportunity that can help your business stand out. Custom made cupcake boxes allow you to showcase your brand professionally while keeping your products fresh and safe during transportation. Moreover, since they can be purchased wholesale, you will save money on each box while maintaining high-quality packaging standards.
Why Choose Us?
Noah Packaging is a well-established wholesale packaging supplier specializing in producing high-quality cupcake boxes. Over the years, we have built a reputation for delivering exceptional products and services to our clients. We take pride in using the latest technology and materials to produce cupcake boxes that are visually appealing and durable. We understand that each client has unique needs, so we allow you to choose the design, color, and size of your cupcake boxes. This way, you can be sure that your packaging reflects your brand identity and stands out on shelves. Another reason Noah Packaging is a top choice for cupcake boxes wholesale is that we have a team of experts committed to ensuring customer satisfaction.
To place your order and get a free instant quote, you can call 510 948 1110 or write us at sales@noahpackaging.com.
Read more
| | |
| --- | --- |
| Box Style | Bakery Boxes |
| Dimension (L + W + H) | All Custom Sizes & Shapes |
| Quantities | No Minimum Order Required |
| Paper Stock | 10pt to 28pt (60lb to 400lb) Eco-Friendly Kraft, E-flute Corrugated, Bux Board, Cardstock |
| Printing | No Printing, CMYK, CMYK + 1 PMS color, CMYK + 2 PMS colors |
| Finishing | Gloss Lamination, Matte Lamination, Gloss AQ, Gloss UV, Matte UV, Spot UV, Embossing, Foiling |
| Included Options | Die Cutting, Gluing, Scored,Perforation |
| Additional Options | Eco-Friendly, Recycled Boxes, Biodegradable |
| Proof | Flat View, 3D Mock-up, Physical Sampling (On request) |
| Turnaround | 4 - 8 Business Days, RUSH |
| Shipping | FLAT |
You can choose the design, size, and shape for your cupcake boxes according to your business needs.
Cardboard, corrugated, and kraft paper are cupcake boxes' most commonly used materials.
You can choose to print your brand name, logo, and other elements on your cupcake boxes.
You can choose from various materials such as cardboard, e-flute, corrugated, and paper board.
You can place a minimum order of 50-100 cupcake boxes with your chosen customization options.