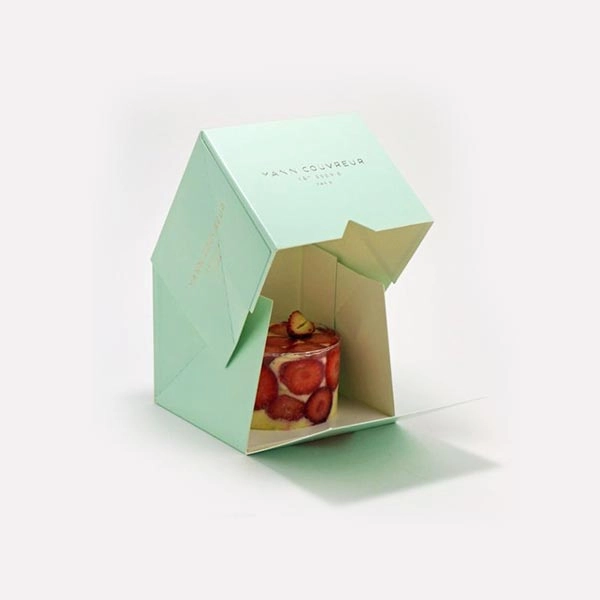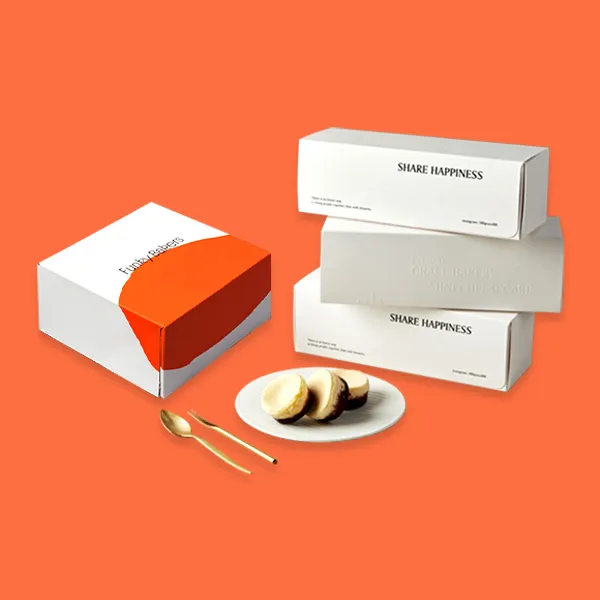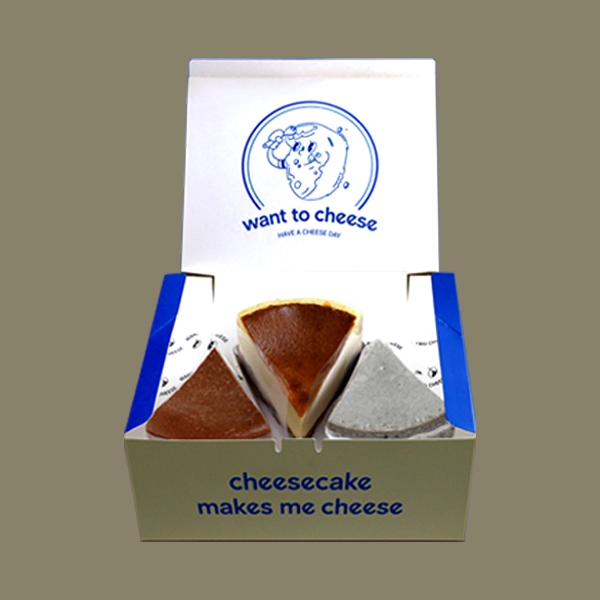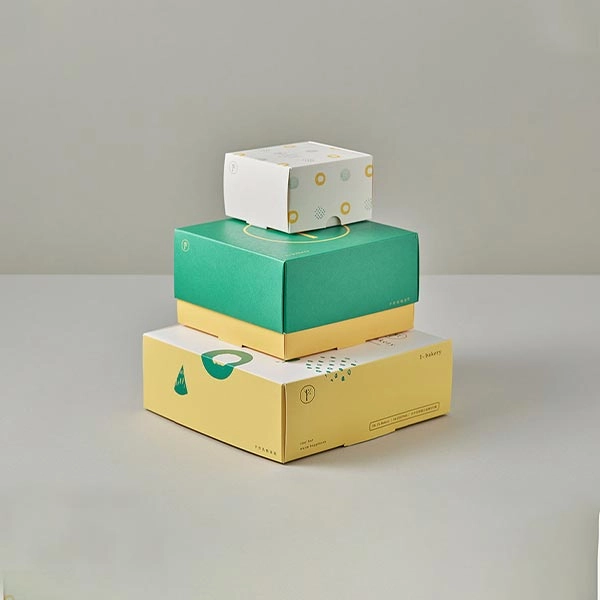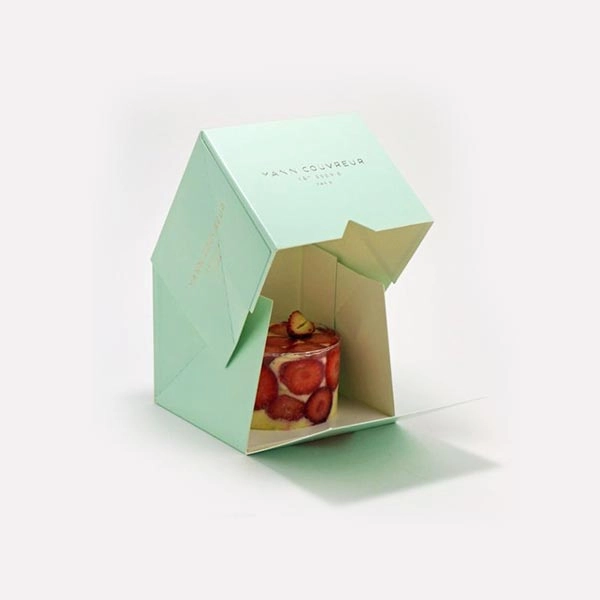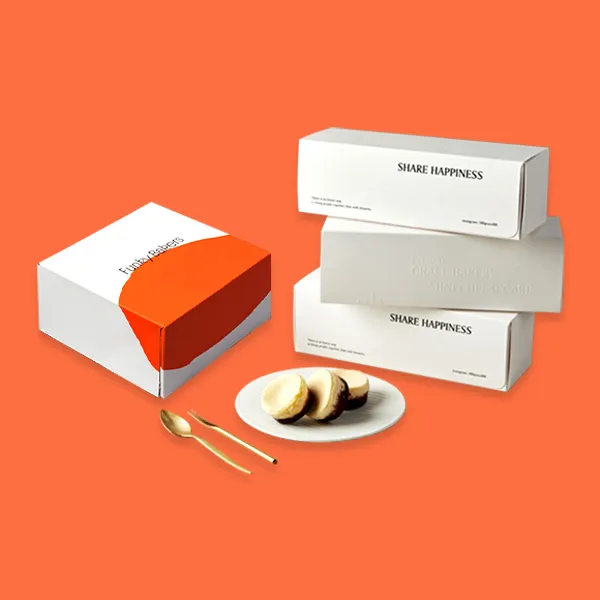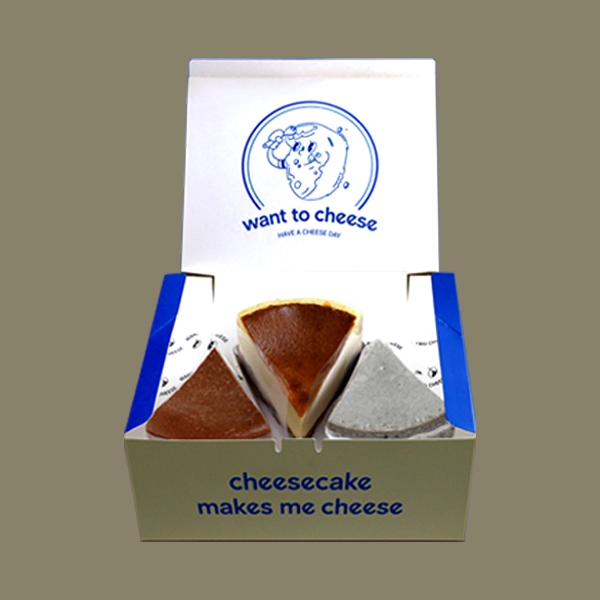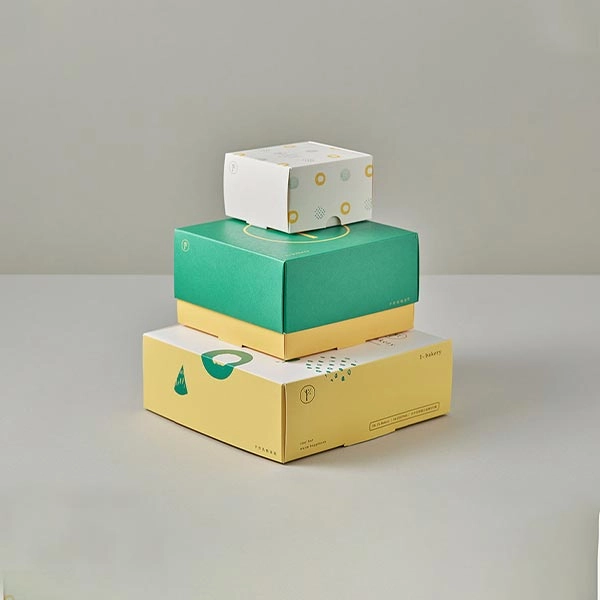 Custom Cake Boxes
Customized cake boxes are an excellent way to display your bakery items in a professional and eye-catching manner. They protect your products and enhance the overall presentation of your baked goods. With various customization options, you can choose a design that best represents your brand and appeals to your target audience. Investing in customized cake boxes is smart for any bakery business looking to elevate its branding and stand out. So why wait? Start creating your custom cake boxes today, and watch as they help boost your sales and customer satisfaction.
Shop with Confidence
Money
Back Guarantee


Custom Cake Boxes to Display Your Bakery Items
As a bakery owner, you know that presentation is just as important as the taste of your cakes. Customers are drawn to products that look visually appealing and professional. This is where custom cake boxes come in – they offer an opportunity to showcase your bakery items in an eye-catching way that can help increase sales.
Custom cake boxes can be customized with your brand colors, logo, and design elements to create a unique packaging solution that reflects your bakery's personality. This means your customers will not only remember your delicious cakes but also the beautiful box they came in. In addition to being aesthetically pleasing, custom cake boxes also provide practical benefits such as protection during transportation and storage.
Investing in custom cake boxes for your bakery items shows your customers that you care about their satisfaction from start to finish.
Best Customer Experience Our Custom Cake Packaging
When it comes to selling cakes, having the right custom packaging can make all the difference. At our company, we understand that creating an unforgettable customer experience is key to building a loyal following. That's why we've designed our custom cake packaging box with functionality and aesthetics in mind.
Our packaging is designed to protect your cakes during transit and showcase them in the best possible light. We use high-quality, sturdy materials to keep your cakes safe from damage and lightweight enough for easy transportation. Our boxes come in various sizes and designs, allowing you to choose the perfect option for your needs. Whether you're selling cupcakes, wedding cakes, or birthday cakes, our custom cake packaging will elevate your brand and leave a lasting impression on your customers.
Custom Design Options for Your Cake Boxes
Are you looking for a unique way to stand out in the bakery business? Custom design options for your cake boxes might just be the answer! Not only do customized boxes give your business a more professional look, but they also provide an opportunity to showcase your brand and values. Here are some custom design options that can make your cake boxes truly one-of-a-kind.
A cake box with window is an excellent option for businesses looking to showcase their delicious treats while protecting them from damage. The clear window makes it easy for customers to see what's inside and adds an element of professionalism to your packaging. Additionally, these boxes come in a variety of sizes and designs, making it easy to find the perfect fit for your specific needs. Investing in high-quality cake boxes wholesale can ultimately increase sales and customer satisfaction. So why not give your business the boost it deserves and try out cake boxes with windows today?
Selecting the right color scheme for your bakery business's cake or Pastry Boxes can significantly impact your brand image and customer perception. Using our attractive colors and designs, you can create a positive and memorable experience for your customers, making them more likely to return and recommend your business to others. Consider your target audience, branding guidelines, and packaging functionality when choosing the right color scheme.
The material choice for Bakery Boxes is an important decision that can impact your business's success. From our paperboard to corrugated and eco-friendly options, each material offers advantages. We tailor boxes while considering your budget, brand image, product size and shape, and environmental impact.
Why Choose Noah Packaging for Wholesale
When it comes to choosing a cake packaging company for your business, there are a lot of options out there. However, Noah Packaging is the perfect choice if you're looking for quality products and exceptional customer service at wholesale prices. We take pride in being a trustworthy and dependable collaborator for businesses of all sizes.
At Noah Packaging, we believe our customers' success is our success. That's why we work tirelessly to provide them with the best possible experience from start to finish. Our team of experts is always available to answer any questions or concerns you might have about our products or services, and we're committed to delivering your orders quickly and efficiently.
One of the things that sets us apart from other packaging suppliers is our wide range of products. We offer everything from custom printed boxes and bags to shipping supplies like bubble wrap and tape.
Contact Us
You can contact us anytime to place your order or get a free quote. Send us an email at sales@noahpackaging.com and ask what you want for your boxes. Moreover, we offer free of cost delivery for our clients to make their experience better.
Read more
| | |
| --- | --- |
| Box Style | Bakery Boxes |
| Dimension (L + W + H) | All Custom Sizes & Shapes |
| Quantities | No Minimum Order Required |
| Paper Stock | 10pt to 28pt (60lb to 400lb) Eco-Friendly Kraft, E-flute Corrugated, Bux Board, Cardstock |
| Printing | No Printing, CMYK, CMYK + 1 PMS color, CMYK + 2 PMS colors |
| Finishing | Gloss Lamination, Matte Lamination, Gloss AQ, Gloss UV, Matte UV, Spot UV, Embossing, Foiling |
| Included Options | Die Cutting, Gluing, Scored,Perforation |
| Additional Options | Eco-Friendly, Recycled Boxes, Biodegradable |
| Proof | Flat View, 3D Mock-up, Physical Sampling (On request) |
| Turnaround | 4 - 8 Business Days, RUSH |
| Shipping | FLAT |
You can add a logo or other branding elements on the cake packaging.

Kraft, cardboard, and corrugated materials are commonly used for cake box packaging.
You can customize the design of cake packaging boxes according to your specifications at Noah Packaging.
Countless sizes are available for cake packaging boxes. You can select the sizes according to the needs of cake products.
Yes, you can choose any color for your boxes that match your bakery's branding.