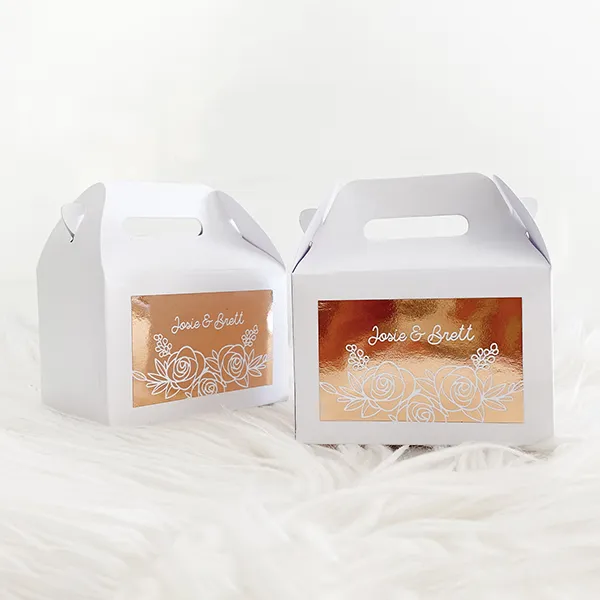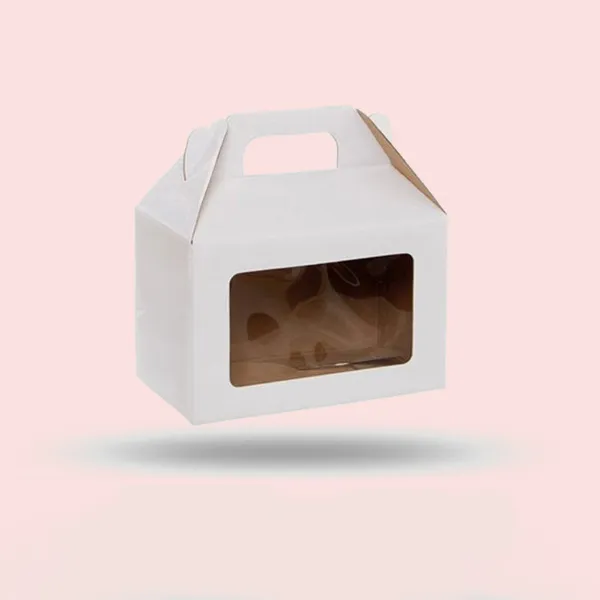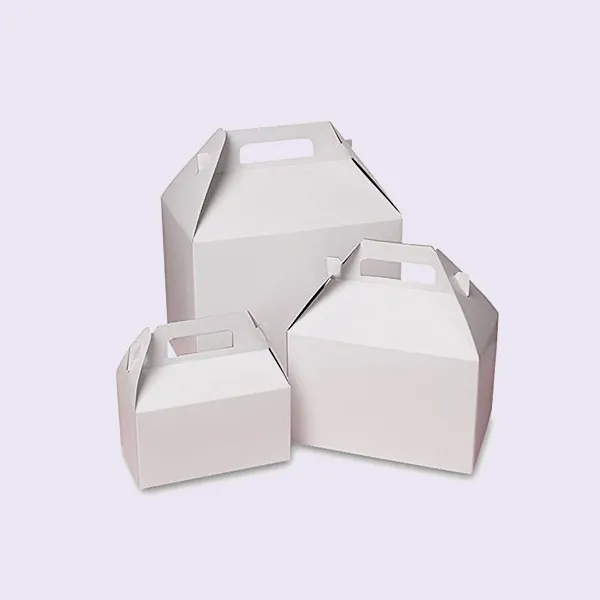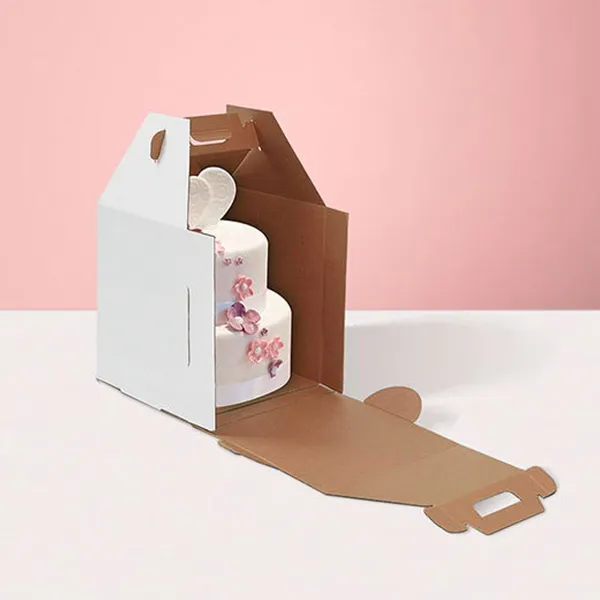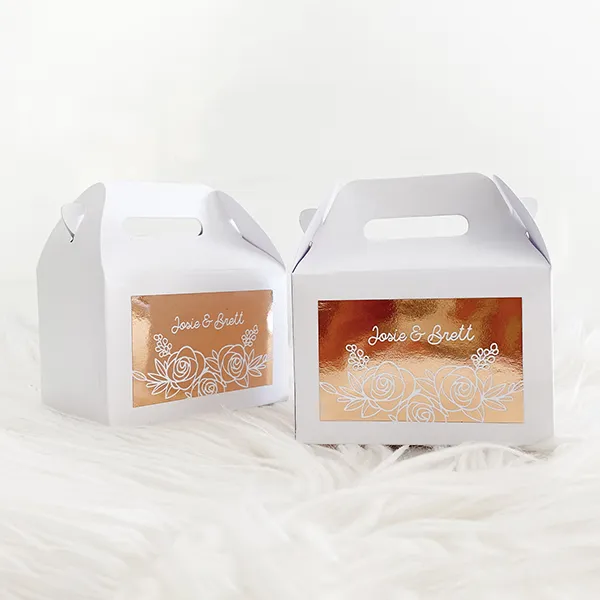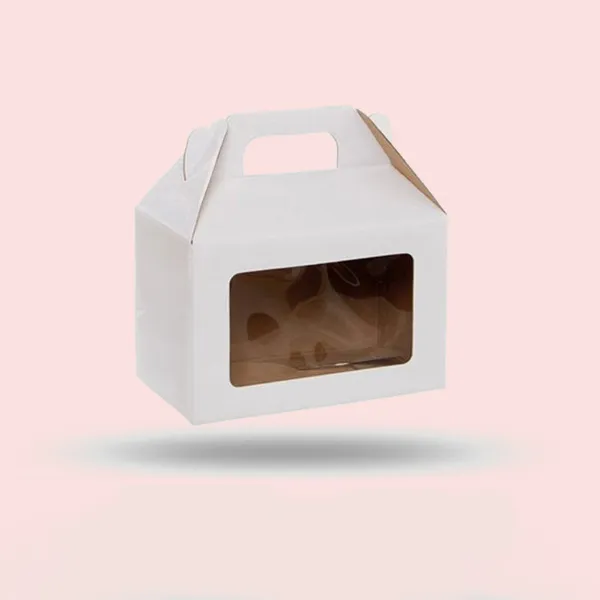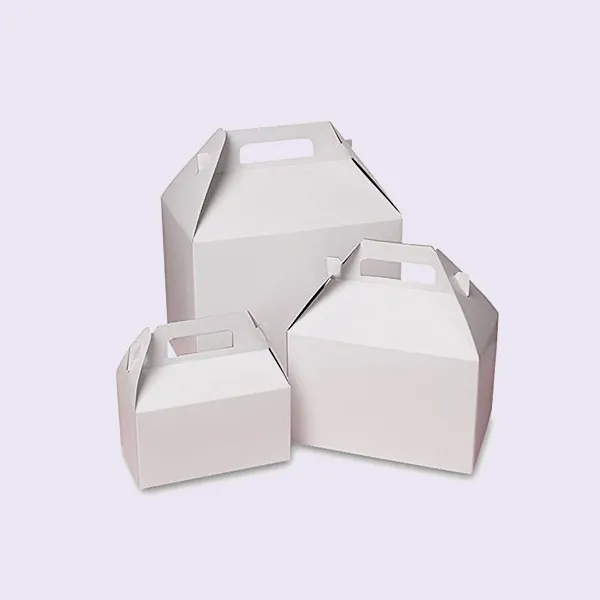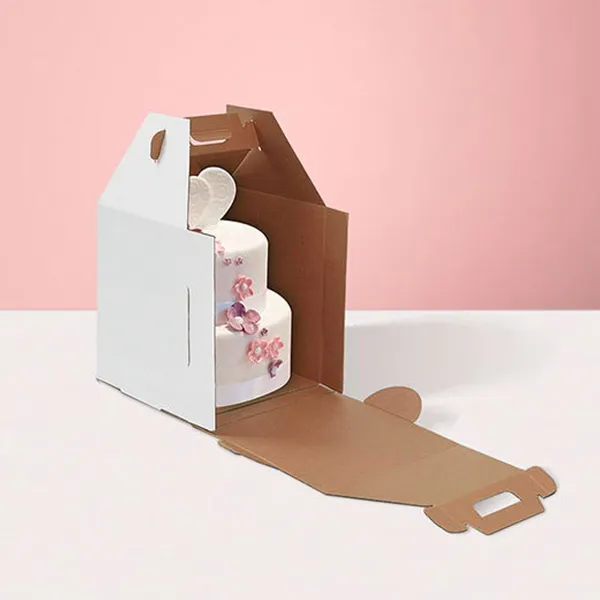 White Gable Boxes
The versatility and durability of these white gable boxes wholesale makes them suitable for various products, including food, cosmetics, and gifts. With their eye-catching design and cost-effectiveness, you can benefit from large white gable boxes as part of their packaging strategy. So, order your boxes today and grow your business!
Shop with Confidence
Money
Back Guarantee


White Gable Boxes: Sophisticated and Practical Packaging Solution for Your Products
Custom packaging has become an indispensable tool in today's business world. How you pack your products can make or break a sale, so investing in high-quality packaging that reflects your brand's identity and values is crucial. Are you looking for a unique packaging solution to help your business stand out? White gable boxes might be just what you need. These versatile and customizable boxes offer a variety of benefits for businesses of all types and sizes.
Gable boxes are the best for packaging food, cosmetics, and gifts. They are made with high-quality materials that ensure durability, making them ideal for shipping or carrying products to events. With custom printing options at Noah Packaging, these boxes can be branded to showcase your company's logo or messaging in an eye-catching way.
Brand Identity: Consistent Packaging for a Stronger Image
Gable boxes are an excellent way to create a strong brand image. These multipurpose boxes can be used for various purposes, including packaging, gift boxes, and promotional items. They are made with high-quality materials that ensure the durability and protection of your products. The custom white gable box offers a unique opportunity to customize them with your brand logo or message.
This customization not only helps you stand out but also helps reinforce your brand identity in the minds of consumers. Whether you need small or large white gable boxes, these customizable packages can accommodate all types of products while maintaining their visual appeal. It helps increase customer loyalty by building trust and recognition.
Marketing Strategy: Maximizing Exposure with Unique Design
White gable boxes are an excellent way to maximize exposure for your brand. With their unique design and customizable options, these boxes can help take your branding efforts to the next level. The beauty of gable boxes lies in their versatility. You can pack a wide range of products, from food items to cosmetics, gifts, and more. The ability to customize a white gable box with your company's logo or branding elements means that you can create a consistent look across all your products while also making sure they stand out on store shelves or in online listings. Another benefit that gable box white packaging provides is easy transportation and storage. Their compact size makes them ideal for shipping and displaying in small spaces.
Sustainability: Eco-Friendly Packaging Solutions for Responsible Business
As consumers become increasingly aware of the impact of their purchasing decisions on the environment, businesses are pressured to adopt eco-friendly practices. One simple but effective way to do so is by using white gable boxes for packaging. At Noah Packaging, white gable boxes wholesale is made from recycled materials, making them an ecologically responsible choice.
Not only do custom gable boxes help reduce waste and carbon emissions, but they also provide a stylish and practical packaging solution. The sturdy construction of these boxes makes them ideal for transporting countless items, from food and beverages to cosmetics and electronics. They can even be customized with your company's logo or branding for brand recognition.
Investing in eco-friendly packaging solutions like window gable boxes helps demonstrate your business's commitment to sustainability while appealing to socially conscious consumers.
Why Choose Noah Packaging for Wholesale Custom Packaging?
Noah Packaging is a leading wholesale packaging supplier offering its clients white gable boxes. These boxes are perfect for small businesses and individuals who need an affordable yet classy packaging solution. With Noah Packaging, you can get high-quality white gable boxes at competitive prices without compromising on the quality of the product.
One of the reasons to choose Noah Packaging for your bulk order of window gable boxes is our exceptional customer service. You can rest assured that your order will be processed quickly and delivered promptly, ensuring that your business operations run smoothly.
Another reason to choose us is our promise of sustainability. All our products, including custom gable boxes, use eco-friendly materials, making us an excellent choice for businesses looking for sustainable packaging solutions. To place your order for white gable boxes wholesale, contact us at sales@noahpackaging.com.
Read more
| | |
| --- | --- |
| Box Style | Gable Boxes |
| Dimension (L + W + H) | All Custom Sizes and Shapes |
| Quantities | No Minimum Order Required |
| Paper Stock | 10pt to 28pt (60lb to 400lb) Eco-Friendly Kraft, E-flute Corrugated, Bux Board, Cardstock |
| Printing | No Printing, CMYK, CMYK + 1 PMS color, CMYK + 2 PMS colors |
| Finishing | Gloss Lamination, Matte Lamination, Gloss AQ, Gloss UV, Matte UV, Spot UV, Embossing, Foiling |
| Included Options | Die Cutting, Gluing, Scored,Perforation |
| Additional Options | Eco-Friendly, Recycled Boxes, Biodegradable |
| Proof | Flat View, 3D Mock-up, Physical Sampling (On request) |
| Turnaround | 4 - 8 Business Days, RUSH |
| Shipping | FLAT |
Yes, white gable boxes are made from durable materials such as cardboard, corrugated board, and kraft paper.
You can customize your gable boxes with your own branding, logos, and other design elements.
These versatile gable boxes can be used to pack different products, including retail products, bakery items, personal care, craft supplies, and more.
Yes, white gable boxes come in different sizes and shapes to fit products of different sizes and shapes.
You can purchase your custom white gable boxes in bulk or wholesale quantities with Noah Packaging.