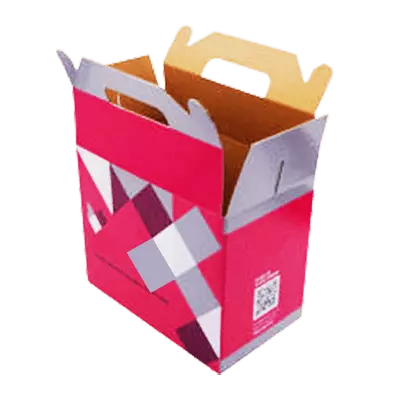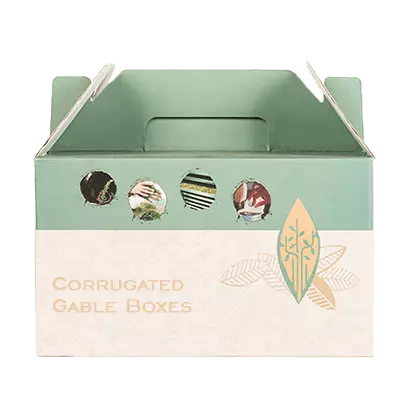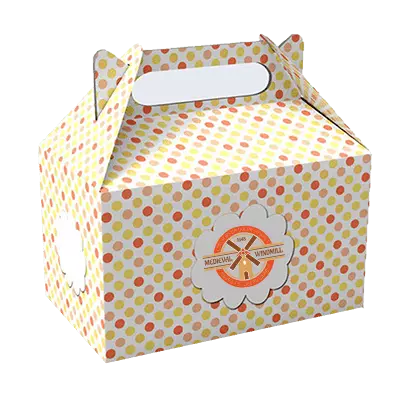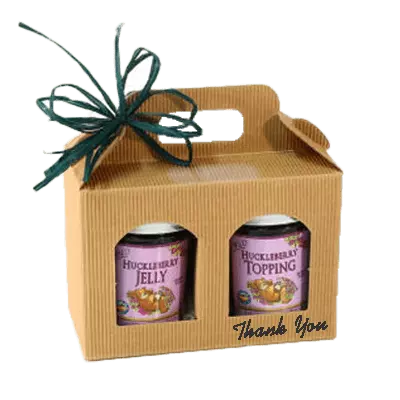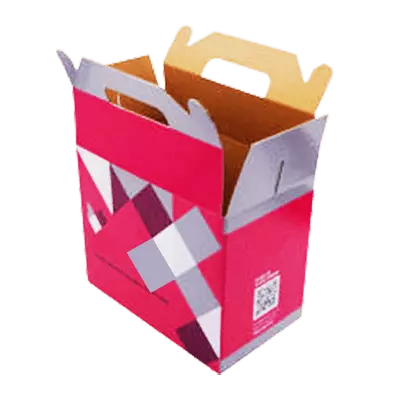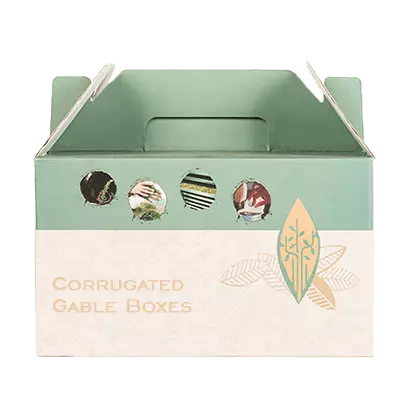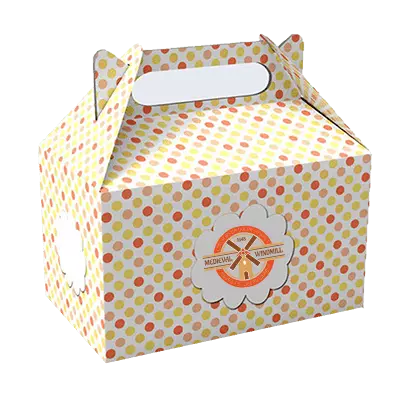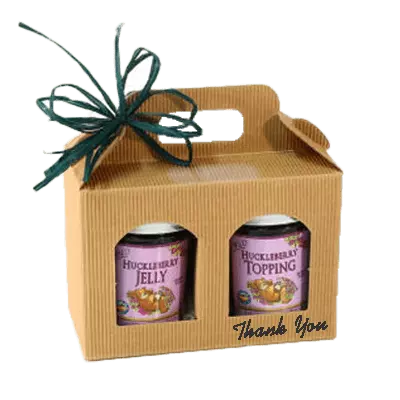 Custom Corrugated Gable Boxes
At Noah Packaging, with our custom corrugated gable boxes, you can elevate your brand, showcase your products with style, and leave a lasting impression on your customers. We are passionate about helping businesses succeed through exceptional packaging solutions.
Shop with Confidence
Money
Back Guarantee


Discover the Versatility of Our Stylish Corrugated Gable Boxes
Noah Packaging understands the importance of packaging in conveying your brand's identity. Our custom corrugated gable boxes can help you make a bold statement and leave a memorable impression on your customers.
When it comes to packaging, one size does not fit all. That's why we offer a wide range of customization options for our custom corrugated gable boxes. From choosing the size and shape to selecting the color scheme and adding your logo, we give you the freedom to create packaging that truly represents your brand. Our experienced team of designers will work closely with you to bring your vision to life and ensure that every detail is crafted to perfection.
Packaging Excellence Delivered by a Trusted Company
At Noah Packaging, we take pride in being a leading packaging company that understands the unique needs of businesses. With years of experience in the industry, we have established ourselves as a reliable partner for businesses of all sizes, offering high-quality packaging solutions that meet the highest standards.
Our corrugated gable packaging boxes feature durable and eco-friendly materials. This makes them not only a practical choice but also a sustainable one. We believe in protecting the environment, and our commitment to sustainable packaging reflects that. By opting for our corrugated boxes, you can showcase your brand's dedication to environmental responsibility while providing your products with the protection they need.
Versatile and Practical Wholesale Packaging Solutions
When it comes to running a business, efficiency, and cost-effectiveness are essential factors to consider. Our wholesale packaging options, including cardboard gable boxes, are designed to meet these requirements. By choosing our wholesale corrugated gable boxes, you can benefit from bulk pricing and substantial savings without compromising on quality.
Our corrugated gable packaging boxes are not only cost-effective but also versatile. Whether you're in the food industry, retail sector, or any other business that requires packaging, our corrugated gable boxes are the ideal solution. They are perfect for storing and transporting a wide range of products, including gifts, baked goods, cosmetics, and more. With their convenient handles and sturdy construction, these boxes ensure that your products remain secure and intact during transit.
Showcasing Your Products with Window Gable Boxes
Sometimes, the best way to captivate your customers is by giving them a glimpse of what's inside. Our window gable boxes are designed to do just that. These boxes feature a transparent window that allows your customers to see the product without having to open the packaging. By showcasing your products in an enticing manner, you can create intrigue and drive sales.
Our window custom gable packaging offers customization to meet your specific requirements. You can choose the size and shape of the window, as well as the positioning. Whether you want a small window to offer a subtle hint of the product or a larger window to showcase it prominently, we can accommodate your needs. With our window cardboard gable boxes, you can create an unforgettable unboxing experience for your customers.
Unbeatable Quality at Affordable Prices!
When it comes to packaging, we believe that quality should never be compromised, even when striving for affordability. Our corrugated gable boxes are made using the finest materials and state-of-the-art manufacturing processes, ensuring that they are durable, reliable, and visually appealing. We deliver sustainable packaging solutions that exceed your expectations and provide exceptional value for your investment.
At Noah Packaging, we, as the leading packaging company, understand the financial challenges faced by businesses. That's why we offer our corrugated custom gable packaging at affordable prices without compromising on quality. With our competitive pricing and wholesale options, you can enjoy the best of both worlds – superior packaging solutions and cost savings that positively impact your bottom line.

Read more
| | |
| --- | --- |
| Box Style | Gable Boxes |
| Dimension (L + W + H) | All custom sizes and shapes |
| Quantities | No Minimum Order Required |
| Paper Stock | 10pt to 28pt (60lb to 400lb) Eco-Friendly Kraft, E-flute Corrugated, Bux Board, Cardstock |
| Printing | No Printing, CMYK, CMYK + 1 PMS color, CMYK + 2 PMS colors |
| Finishing | Gloss Lamination, Matte Lamination, Gloss AQ, Gloss UV, Matte UV, Spot UV, Embossing, Foiling |
| Included Options | Die Cutting, Gluing, Scored,Perforation |
| Additional Options | Eco-Friendly, Recycled Boxes, Biodegradable |
| Proof | Flat View, 3D Mock-up, Physical Sampling (On request) |
| Turnaround | Ship with 6-8 business days |
| Shipping | Free Shipping |
Absolutely! We understand the importance of branding, and our custom corrugated gable boxes allow personalization with your logo, company name, or any other branding elements.

Our corrugated gable boxes are available in a variety of sizes and shapes to accommodate different products. Whether you have small, delicate items or larger merchandise, we have options that will suit your specific requirements.

Yes, sustainability is a key consideration in our packaging solutions. We offer corrugated gable boxes that are eco-friendly and can be made from recycled materials.

We understand that cost is an important factor for businesses. Our corrugated gable boxes offer unbeatable quality at affordable prices. The cost of packaging will depend on factors such as the size, customization options, and order quantity.

Yes, we offer the flexibility to create custom shapes and incorporate die-cut designs in your corrugated gable boxes. Whether you have a unique product or want to make a bold statement with your packaging, our team can bring your vision to life.