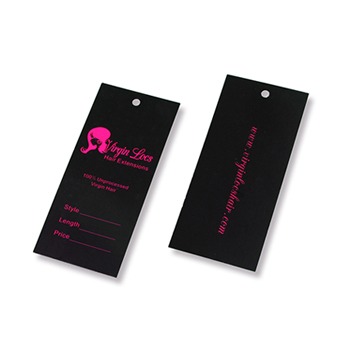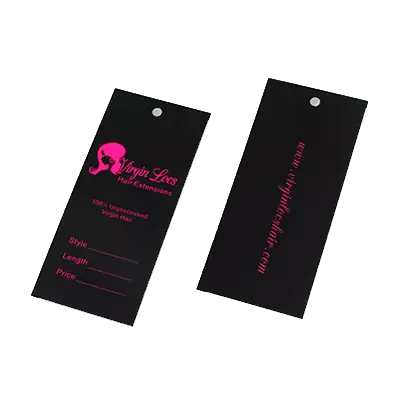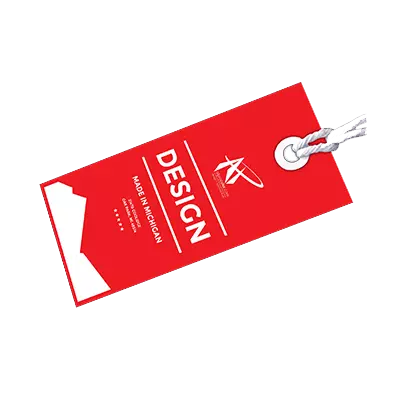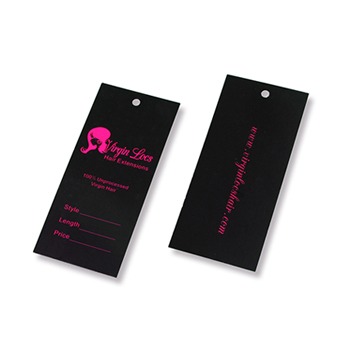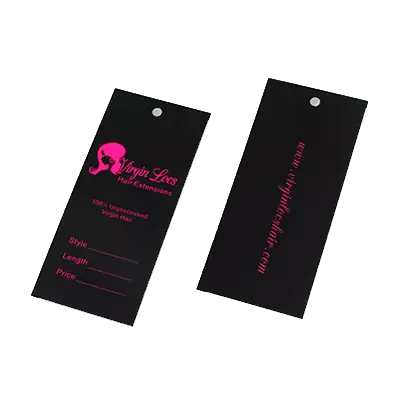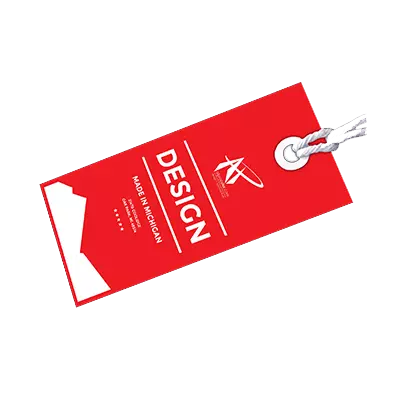 Rectangular Hang Tags
Custom rectangular hang tags packaging is an excellent way to enhance the presentation of your products. It offers a unique and personalized touch that sets your brand apart from others in the market. With its various customization options and high-quality materials, it guarantees to attract potential customers and increase sales.
Shop with Confidence
Money
Back Guarantee


Custom Rectangular Hang Tags to Improve Product Presentation
Custom rectangular hang tags are a great way to enhance the presentation of your brand and products. Hang tags are small pieces of paper or cardboard attached to clothing, accessories, and other items. This custom packaging accessory includes information about the product's size, price, fabric type, and care instructions. You can create a unique brand presentation with custom die cut hang tags packaging options in different shapes and sizes. Custom rectangular hang tags will leave a lasting impression on customers.
Custom rectangle-shaped hang tags offer many benefits for businesses looking to improve their branding efforts. Firstly, they help differentiate your products from competitors by adding an extra touch of professionalism and sophistication.
Custom Printed Hang Tags for Your Product Presentation
Custom printed hang tags are a small but powerful addition to any product packaging. They offer businesses the opportunity to showcase their brand and affordably elevate their image. With rectangular printing hang tags, brands can keep their customers informed. They can provide the right information and instructions with the right printing techniques.
One benefit of printed hang tags is that they allow companies to differentiate their products from competitors. By including unique designs and branding elements, businesses can make an impact on consumers. This technique can increase the perceived value of the products. Also, hang tags can promote special offers or sales, encouraging customers to purchase more items.
Another advantage of printed hang tags is that they can be eco-friendly. Many companies now opt for sustainable materials like recycled paper or biodegradable options like seed paper.
Enhance the Value of Your Product with Personalized Hang Tags
Personalized hang tags are an essential tool for brand recognition and product promotion. These small, customized pieces of paper can enhance the value of your products. These packaging options can add a personalized touch to your brand and keep the products separate. Hang tags provide a unique opportunity to communicate information about your product that may not fit on its packaging or label.
Using personalized rectangular hang tags bulk, you can create a cohesive brand identity that resonates with customers. Your hang tag design should reflect the look and feel of your brand while also conveying important information such as pricing, sizing, care instructions, and more. This is especially important if you sell multiple products within the same category or have different collections within your line. Personalized hang tags also offer an element of exclusivity to your products.
Choose Noah Packaging for Wholesale Rectangular Hang Tags
Noah Packaging is a leading packaging manufacturer. Our wholesale rectangular hang tags are designed to meet the needs of businesses across various industries. As an experienced rectangular hang tags manufacturer, we offer a wide range of high-quality hang tags perfect for product branding. Our hang tags come in different sizes, colors, and materials to suit any product or brand.
At Noah Packaging, we understand that every business has unique needs when it comes to packaging and labeling its products. That's why we offer custom solutions that can be tailored to your specific requirements. Whether you need a specific size or shape for your hang tag or want to include custom graphics on it, we can help you create the perfect design.
Contact Us
To place your order at Noah Packaging, you can email us at sales@noahpackaging.com. Our team is an expert in tailoring boxes and hanging cards at the best reasonable rates. We make sure to keep quality in consideration and deliver before deadlines.
Read more
| | |
| --- | --- |
| Box Style | Hang Tags |
| Dimension (L + W + H) | All Custom Sizes and Shapes |
| Quantities | No Minimum Order Required |
| Paper Stock | 10pt to 28pt (60lb to 400lb) Eco-Friendly Kraft, E-flute Corrugated, Bux Board, Cardstock |
| Printing | No Printing, CMYK, CMYK + 1 PMS color, CMYK + 2 PMS colors |
| Finishing | Gloss Lamination, Matte Lamination, Gloss AQ, Gloss UV, Matte UV, Spot UV, Embossing, Foiling |
| Included Options | Die Cutting, Gluing, Scored,Perforation |
| Additional Options | Eco-Friendly, Recycled, Biodegradable |
| Proof | Flat View, 3D Mock-up, Physical Sampling (On request) |
| Turnaround | 4 - 8 Business Days, RUSH |
| Shipping | FLAT |
Rectangular tags are more versatile for displaying information with more design space than other hang tags shapes.
Yes, with Noah Packaging, you can customize your rectangle hang tags with unique designs of your choice.
These hang tags can be made from cardboard, kraft paper, and other materials available at Noah Packaging.
Yes, you can choose different sizes for your rectangle hang tags based on your product requirements.

You can customize your rectangle hang tags with your logo, designs, and other branding elements.