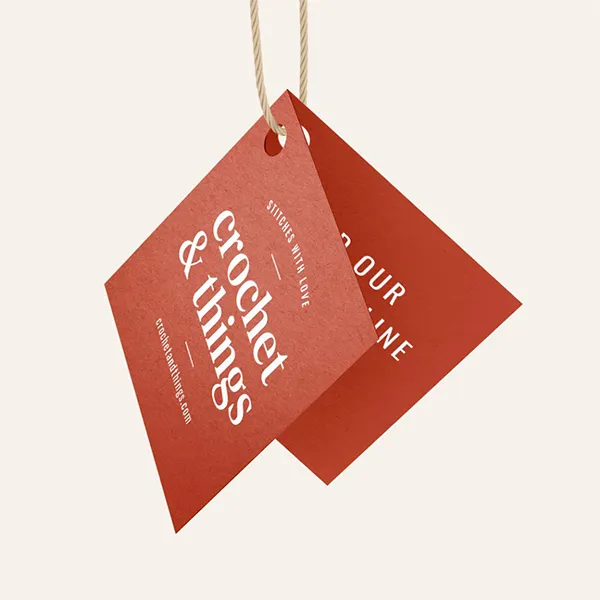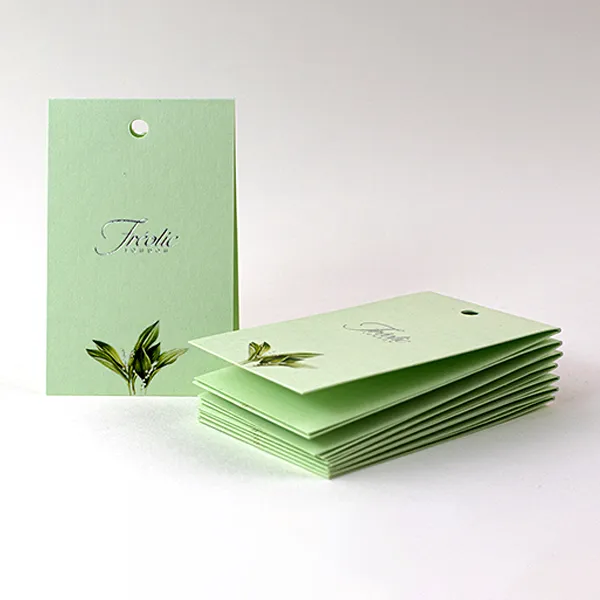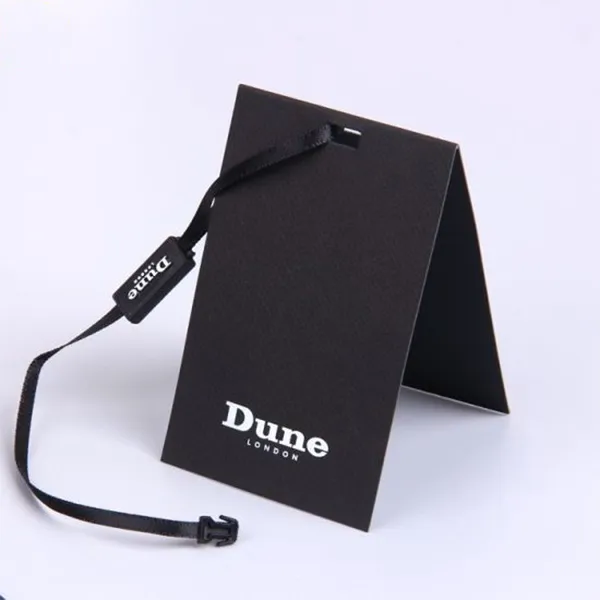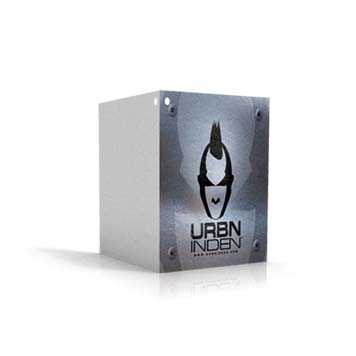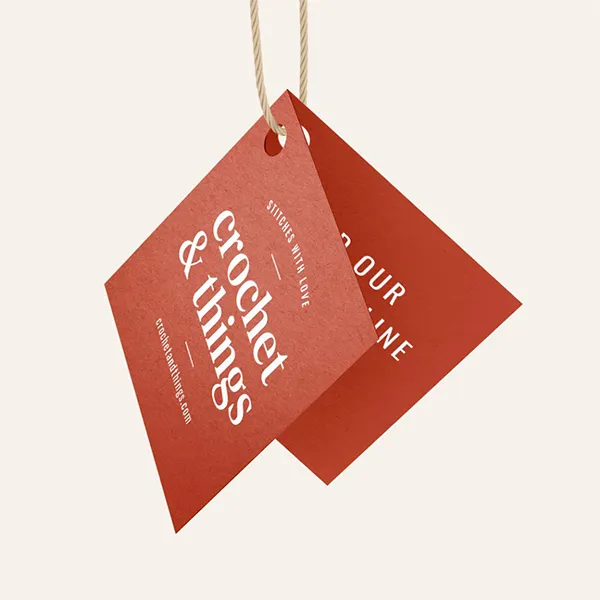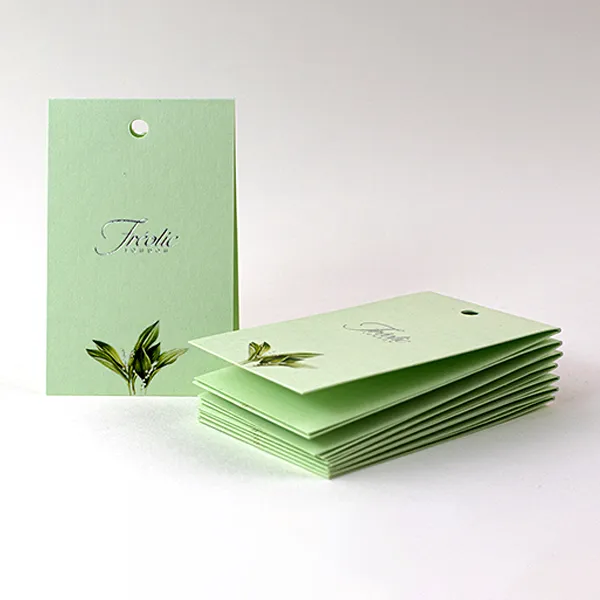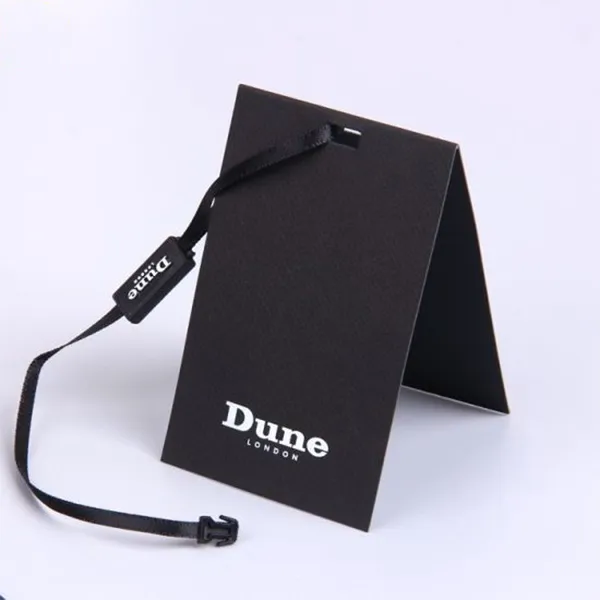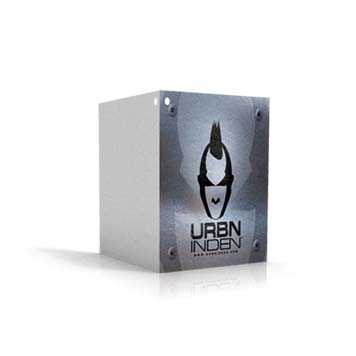 Folded Hang Tags
Get Custom Folded Hang Tags - Wholesale Folded Hang Tags Made in USA available in Custom shapes, sizes, and layouts. You can trust us to produce durable and stylish custom folded hang tags that will get you the desired customer attention.
Shop with Confidence
Money
Back Guarantee


Folded Hang Tags: A Versatile Branding Tool
Captivate your audience, leave a lasting impression, and elevate your brand presence with our gorgeous folded hang tags. These unique and versatile tags combine elegance, practicality, and customization. While making them an ideal choice for your B2B packaging needs. From product branding to conveying essential information, our folded hang tags provide a distinctive touch that sets your offerings apart from the competition.
In this era of constantly changing customer preferences, it's crucial to seize every opportunity to create an unforgettable brand experience. Our hang tags offer a captivating canvas for your brand story, product details, and visual aesthetics. Additionally, created with extreme care, these tags allow you to showcase your creativity and capture the essence of your brand.
Customization at Its Finest
At Noah Packaging, we understand that each brand has its own unique identity and requirements. With our custom folded hang tags, you have the freedom to increase your creativity and design tags that perfectly align with your brand image. So, choose from a wide array of sizes, shapes, paper stocks, finishes, and printing options to create a personalized tag that resonates with your target audience.
Superior Quality Printing
Quality speaks volumes, and our folded hang tags are a testament to our commitment to excellence. We use cutting-edge printing techniques and high-quality materials to ensure your tags display sophistication and professionalism. So, from vibrant colors to clear text and intricate designs, our folded hang tag printing skills bring your vision to life, leaving a lasting impression on your customers.
Add Touch Of Elegancy With Folded Swing Tags
With swing hang tags, your brand message literally comes to life. These tags feature a hinged mechanism that allows a part of the tag to swing freely, adding an interactive element to your packaging.
Moreover, our foil hang tags feature metallic foils that shimmer and reflect light, creating a sense of opulence and sophistication. The tactile experience of running your fingers over the smooth, reflective surface adds an element of indulgence and exclusivity. Whether you're in the fashion, jewelry, or high-end retail industries, our folded hang tags are the perfect choice for adding a touch of brilliance and elegance to your products.
Versatility Redefined: Above and Beyond Traditional Uses
Think beyond the traditional use of custom packaging. Our folded tags offer endless possibilities for adding value to your products and enhancing the overall customer experience. You can also use them as mini brochures to showcase additional product information, size guides, or care instructions. The compact design allows for easy attachment to garments, accessories, or even retail packaging. While ensuring your brand message reaches its intended audience.
Folded Hang Tags Company: Partnering for Success
As a packaging manufacturer, we recognize the value of finding economical solutions without compromising quality. Our wholesale folded hang tags offer exceptional value for B2B businesses, enabling you to elevate your branding efforts while staying within your budget. By ordering in bulk, you unlock exclusive pricing advantages. You can also ensure your brand receives the attention it deserves without breaking the bank.
Transform your packaging into an art form with our folded hang tags. Order now and witness the magic unfold!

Read more
| | |
| --- | --- |
| Box Style | Hang Tags |
| Dimension (L + W + H) | All Custom Sizes and Shapes |
| Quantities | No Minimum Order Required |
| Paper Stock | 10pt to 28pt (60lb to 400lb) Eco-Friendly Kraft, E-flute Corrugated, Bux Board, Cardstock |
| Printing | No Printing, CMYK, CMYK + 1 PMS color, CMYK + 2 PMS colors |
| Finishing | Gloss Lamination, Matte Lamination, Gloss AQ, Gloss UV, Matte UV, Spot UV, Embossing, Foiling |
| Included Options | Die Cutting, Gluing, Scored,Perforation |
| Additional Options | Eco-Friendly, Recycled, Biodegradable |
| Proof | Flat View, 3D Mock-up, Physical Sampling (On request) |
| Turnaround | 4 - 8 Business Days, RUSH |
| Shipping | FLAT |
Absolutely! We understand the importance of branding, and our folded hang tags can be fully customized with your company's logo. Simply provide us with your logo design, and our team will ensure it is prominently displayed on your hang tags, creating a powerful and cohesive brand identity.
We encourage you to show your creativity and design unique folded hang tags that align with your brand's aesthetics. Whether you have a specific design in mind or need assistance in creating a captivating design, our expert designers are here to bring your vision to life.

We believe in flexibility, and our minimum order quantity for folded hang tags is designed to accommodate businesses of all sizes. Please contact our sales team to discuss your specific requirements, and they will guide you through the ordering process.
Absolutely! Whether you prefer small or large size, a classic rectangular tag, or a unique die-cut shape, we can accommodate your preferences.
We offer a diverse selection of colors to suit your brand's aesthetics. Whether you prefer bold and vibrant hues or elegant and subtle tones, our color options ensure that your folded hang tags perfectly complement your brand's identity.