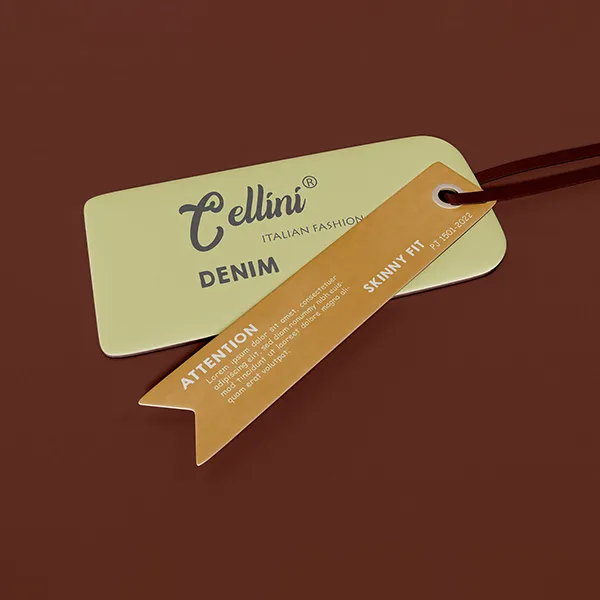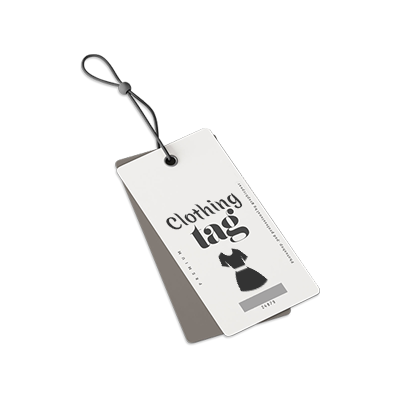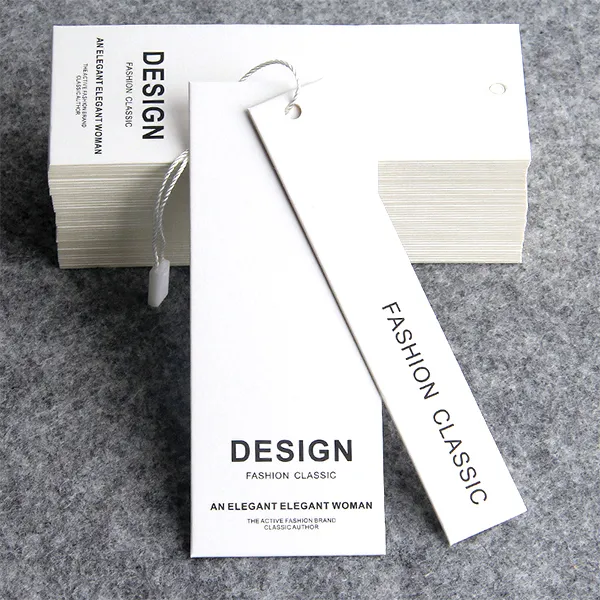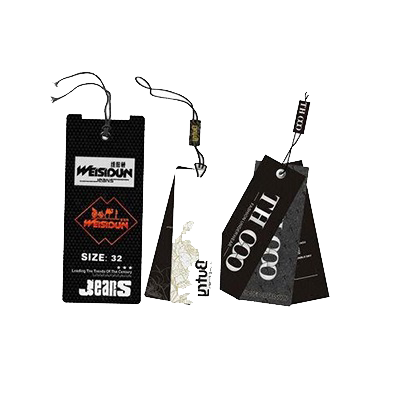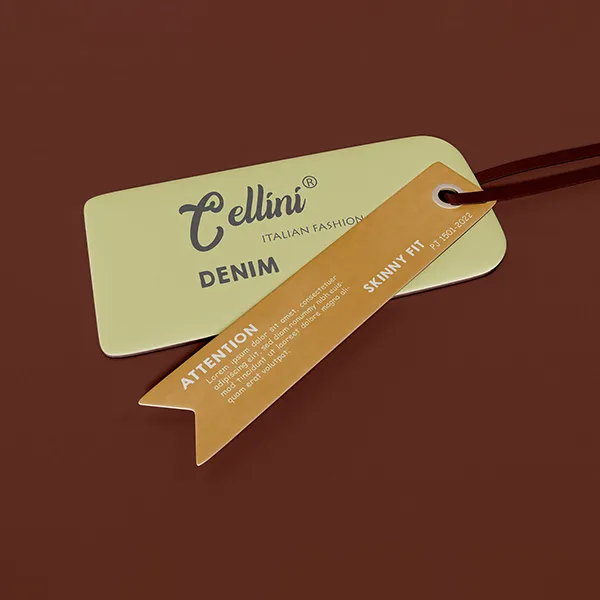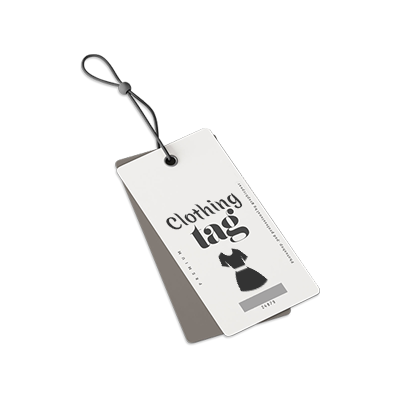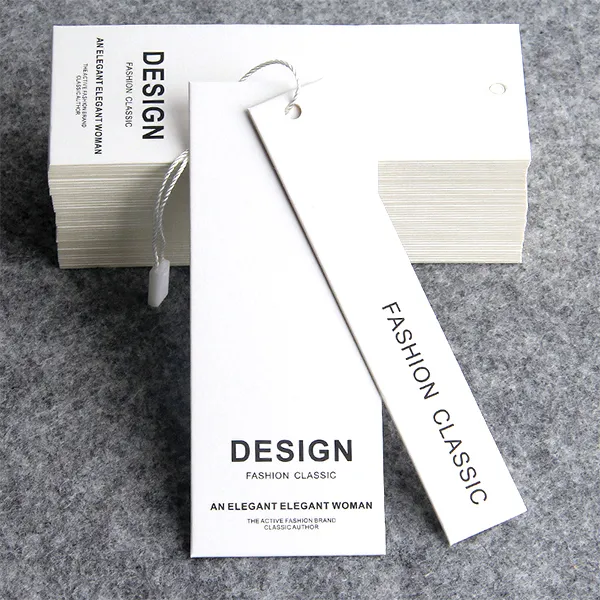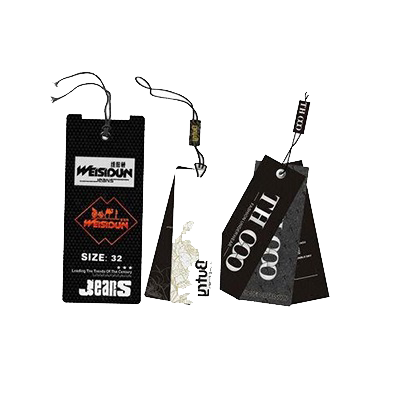 Clothing Hang Tags
At Noah Packaging, we offer a wide range of options to enhance your brand identity, combining style and functionality in every tag. So, with our clothing hang tags and wholesale price tags, you can win the market without compromising on quality. Let your custom hang tags tell your brand's story. Place your order today and take your brand to new heights!
Shop with Confidence
Money
Back Guarantee


Make Your Brand A Market Leader With Our Clothing Hang Tags
It's time to leave a lasting impression on your customers with exquisite clothing hang tags. These small yet impactful accessories have the power to elevate your brand's identity. They also create a memorable experience for your customers.
At Noah Packaging, we understand the importance of attention to detail in the fashion industry. So, our team of experts is dedicated to crafting custom hang tags that perfectly align with your brand's aesthetics and values. From luxurious materials to eye-catching designs, we offer a wide range of options to ensure your clothing hang tags are as unique as your brand itself.
With our custom hang tags, you can showcase your logo, display product information, and even tell your brand's story. Moreover, each tag is meticulously designed to reflect the essence of your clothing line, leaving a lasting impression on every customer who interacts with your products.
The Perfect Combination of Style and Functionality
When it comes to clothing hang tags, it's not just about aesthetics; functionality is equally important. So, our custom hang tags for clothing are not only visually appealing but also serve a practical purpose. We ensure that your tags are not just beautiful but also durable and long-lasting.
Whether you need clothing price tags, care instructions, or branding elements, we've got you covered. So, our Hang Tags are designed to integrate into your clothing items, adding a touch of elegance and professionalism. They are made from high-quality materials, ensuring that they withstand the test of time and maintain their pristine appearance.
Customized Solutions for Your Unique Needs
At Noah Packaging, we believe that every brand is unique, and your clothing hang tags should reflect that individuality. Whether you're a boutique designer or a large-scale manufacturer, we can create custom hang tags that align with your vision and budget.
Our dedicated team will work closely with you to understand your brand identity, target audience, and design preferences. From selecting the right colors and materials to choosing the perfect font and finishing touches, we pay full attention to every detail. While ensuring your hang tags are a true representation of your brand.
Wholesale Price Tags: A Cost-Saving Solution
Our wholesale price tags are the perfect choice for your clothing brand. We understand the importance of competitive pricing in the apparel industry. So, our wholesale options allow you to save on costs while maintaining the highest standards.
Our wide range of custom price tags for clothing caters to a variety of needs, from simple and elegant designs to more intricate and artistic styles. With our competitive prices and bulk ordering options, you can now enhance your creativity without worrying about breaking the bank.
Choose a Trusted Tags Manufacturer for the Highest Quality
When it comes to clothing hang tags, quality is non-negotiable. That's why choosing a trusted tags manufacturer like Noah Packaging is crucial for the success of your brand. With years of experience in the industry, we have built a reputation for delivering quality and exceptional customer service.Furthermore, from the moment you place your order to the final delivery, we ensure a seamless and hassle-free experience. Our production process is carried out with precision, using state-of-the-art technology and the finest materials available. Moreover, each tag goes through high-quality checks to guarantee that it meets your expectations and industry standards. Whether you need cloth hang tags or custom foil hang tags we have you covered.
Read more
| | |
| --- | --- |
| Box Style | Hang Tags |
| Dimension (L + W + H) | All Custom Sizes and Shapes |
| Quantities | No Minimum Order Required |
| Paper Stock | 10pt to 28pt (60lb to 400lb) Eco-Friendly Kraft, E-flute Corrugated, Bux Board, Cardstock |
| Printing | No Printing, CMYK, CMYK + 1 PMS color, CMYK + 2 PMS colors |
| Finishing | Gloss Lamination, Matte Lamination, Gloss AQ, Gloss UV, Matte UV, Spot UV, Embossing, Foiling |
| Included Options | Die Cutting, Gluing, Scored,Perforation |
| Additional Options | Eco-Friendly, Recycled, Biodegradable |
| Proof | Flat View, 3D Mock-up, Physical Sampling (On request) |
| Turnaround | 4 - 8 Business Days, RUSH |
| Shipping | FLAT |
At Noah Packaging, we offer a variety of materials for our clothing hang tags, allowing you to choose the one that best suits your brand and aesthetic. Some common materials include premium cardstock, recycled paper, and others.
We understand that every brand has unique requirements, which is why we offer a diverse range of clothing hang tags to choose from. Some popular types include rectangular hang tags, die-cut hang tags, folded hang tags, embossed hang tags, and others.
Absolutely! You can easily customize your clothing hang tags with your company's logo, name, slogan, or any other branding elements you desire.
Certainly! We understand that clothing items come in various shapes and sizes, and your hang tags should complement them perfectly. That's why we offer flexibility in size and shape options. Whether you need small and discreet tags for delicate garments or larger tags to make a bold statement, we can accommodate your specific requirements.
We recognize the importance of sustainability in today's world. That's why we offer eco-friendly options for clothing hang tags. Our commitment to the environment drives us to source materials responsibly and offer choices that minimize the impact on the planet.