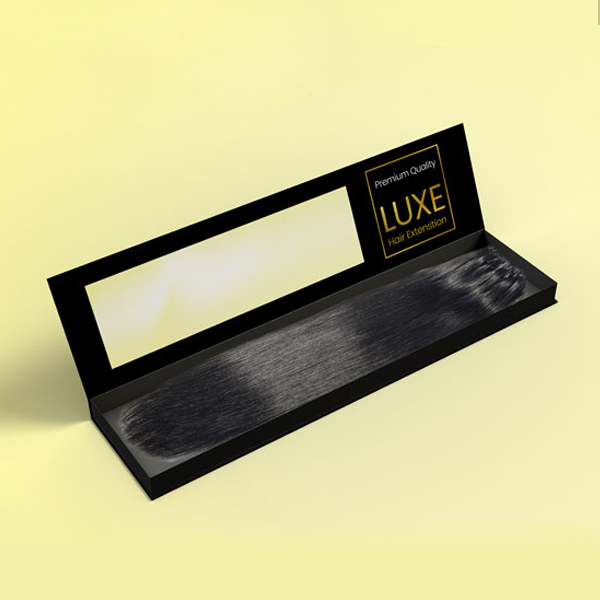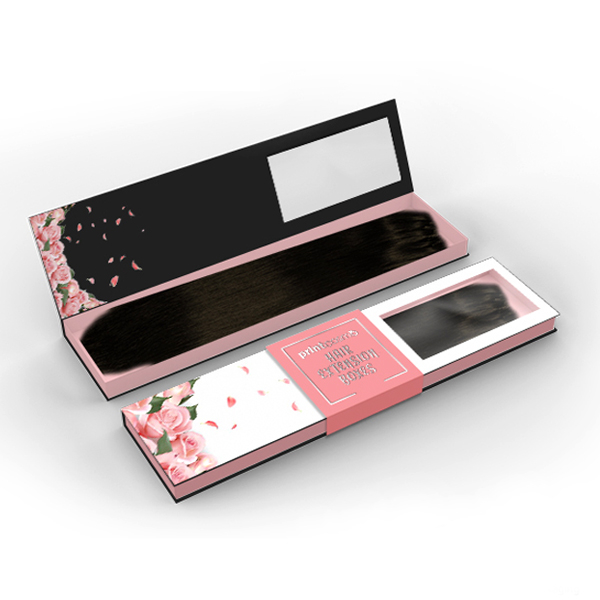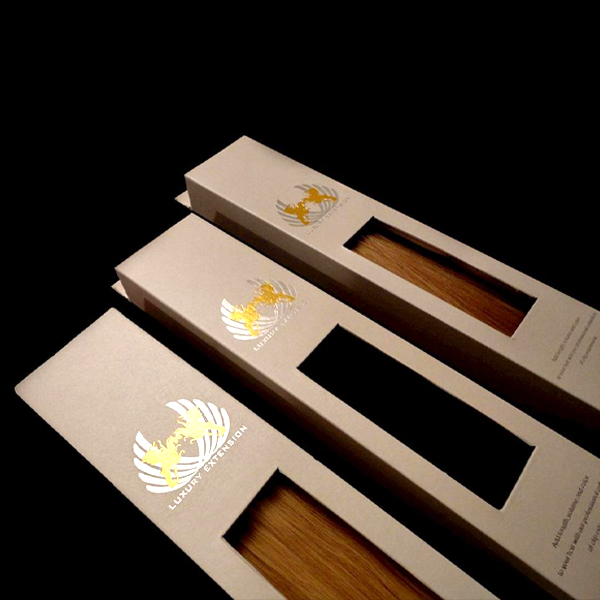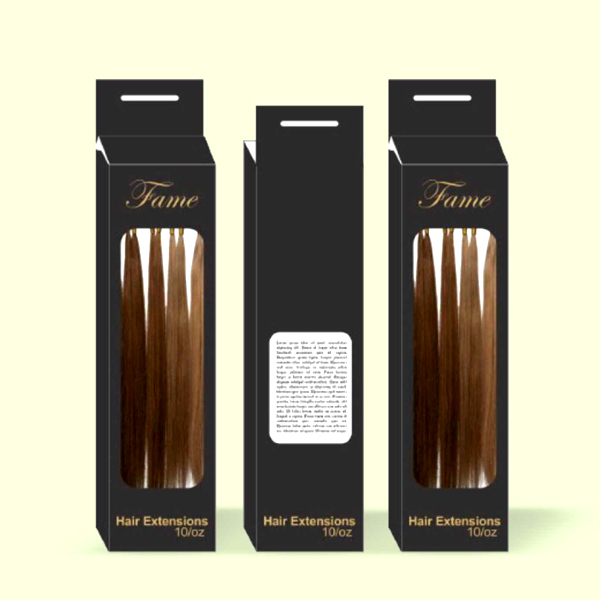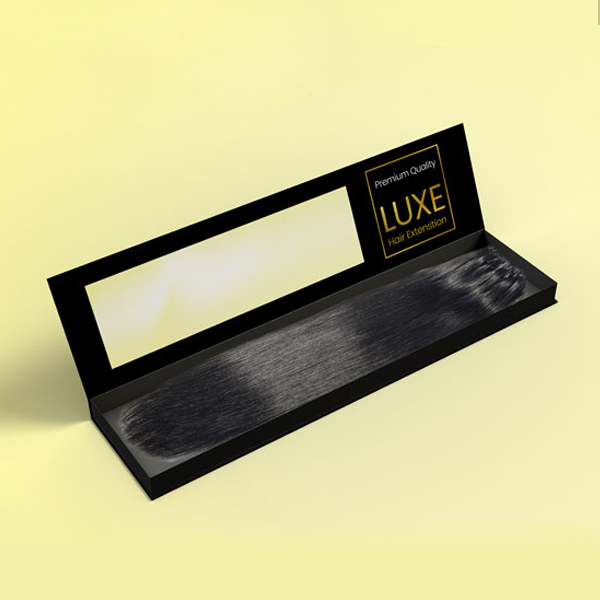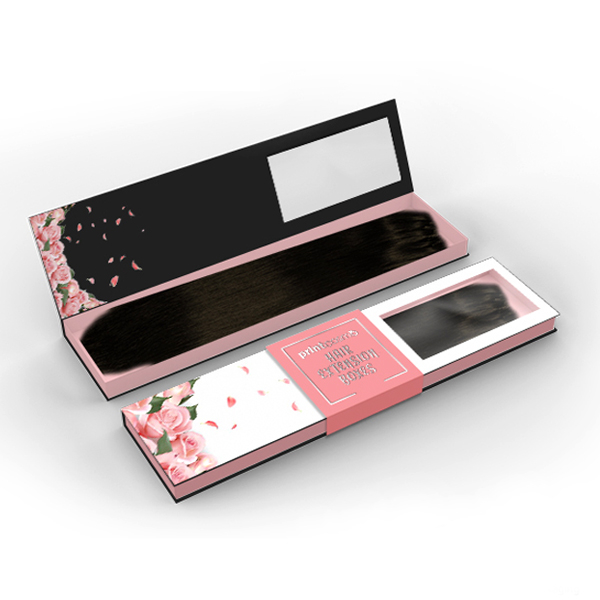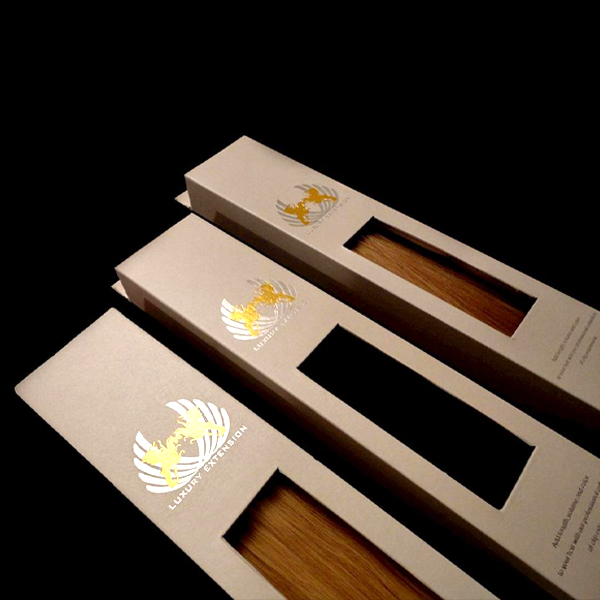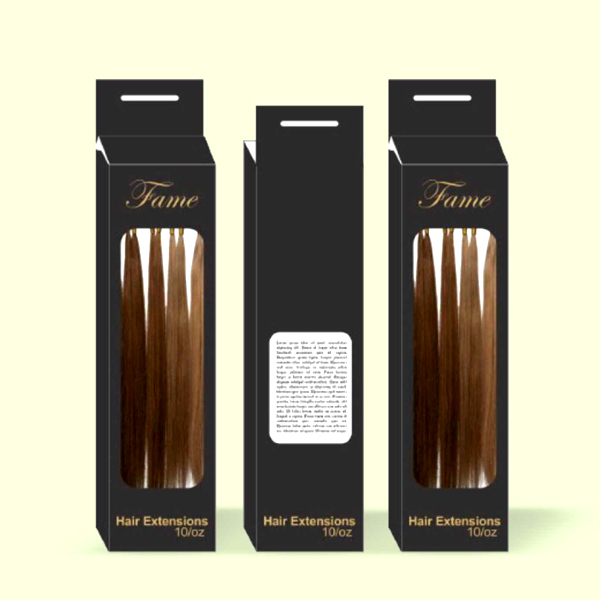 Custom Hair Extension Boxes
Get Your Custom Hair Extension Logo Boxes - Wholesale Hair Extension Logo Packaging Boxes Made in Custom Shapes, sizes, and layouts. We offer quality and error-free packaging services with free shipping in all USA.
Shop with Confidence
Money
Back Guarantee


Revive Your Business with Our Top-Rated Hair Extension Boxes
Hair extension boxes are a necessity for any hair business. Not only do they protect the product, but they also serve as an excellent marketing tool. The right packaging can make all the difference in attracting customers and boosting sales. In addition, hair businesses that invest in quality hair extension boxes can expect to see an improvement in their overall brand image.
With so many competitors vying for attention, standing out is crucial for success. That's why Noah Packaging is here to make your hair extensions look great on display shelves. You get luxury hair extension packaging from us that adds value to the product and makes it more desirable to customers. Our packaging speaks volumes about your brand and the care you put into your products.
How We Make Exquisite Hair Extension Boxes?
Your brand success is our motive. Our expert staff knows how to fulfill the packaging goals to make an outstanding end product. We never compromise on the quality of our products and provide you exquisite packaging by focusing on the below-mentioned points:
Trendy Box Designs And Styles:
For your brand to succeed, you need packaging that reflects the latest fashion trends and styles. That's why we offer a range of hair extension box designs that are perfect for your brand. Our expert team of designers keeps themselves up-to-date with the latest trends in the hair extension industry. This means we can offer you packaging that is not only fashionable and on-trend but also unique and eye-catching. Different hair extension packaging box styles are used to grab the customer's attention. Some of them are:
Sleeve box
Window-cut boxes
Sliding tray box
Moreover, the excellent graphics and beautiful layouts make the custom hair extension boxes outstanding. Attractive packaging increases your clientage and affects your overall profit sales.
Catchy Color Schemes:
The vibrant color composition of hair extension boxes is essential to attract potential customers. It's crucial to stand out from the competition; we can help you do that. Our company offers a range of color schemes and shapes that can be customized to suit your brand's style and personality. Whether you need a bold and bright or soft and subtle design, we can help you create custom hair packaging boxes that will catch your ideal customer's eye. Moreover, we go with the color scheme for your company's logo so that your products are quickly identified by the customers.
Imprint Eye-Catching Prints:
We believe that imprinting classy prints on hair extension packaging boxes is one of the best ways to make your brand stand out. Our experienced printing staff creates customized prints that reflect your brand's personality and values. We understand that every brand is unique, so we work closely with you to make prints tailored to your specific requirements. We use the latest printing techniques to ensure your prints look stunning on your custom hair extension boxes. Some of our techniques are:
Flexography
Digital printing
Offset printing
Onscreen printing
Moreover, we highlight your company's name, important information, and logo on your custom hair extension boxes to spread brand awareness. You can create a lasting impression on your customers with our everlasting prints.
Use Top-Notch Quality Packaging Material:
We guarantee you that your custom hair packaging boxes are of high quality. Our packaging materials range from sturdy cardboard to high-quality Kraft paperboard, ensuring your products remain safe and secure during shipping or careless physical handling.
Our packaging materials offer numerous benefits to your brand.
Firstly, they give your hair extension boxes a professional look that attracts customers.
Secondly, our materials are durable and protect your products from damage that can lead to returns and bad reviews.
Lastly, our packaging materials boost your reputation as a quality brand that cares about the customer's product experience.
Promote Eco-Friendliness In Packaging:
We understand the importance of embracing sustainable practices while promoting your brand's success. Therefore, we offer Kraft paperboard materials promoting eco-friendly packaging for your custom hair extension boxes. Unlike other synthetic materials that take centuries to degrade, Kraft paperboard is biodegradable and eco-friendly.
Kraft paperboard packaging is an excellent alternative to traditional plastic packaging that harms the environment. It's made from sustainable materials that are sourced from managed forests. This type of packaging ensures your brand can positively impact the environment, attracting customers that care about sustainability.
Hair Extension Packaging Wholesale:
We offer hair extension boxes wholesale that guarantee you get quality packaging materials at an affordable price. Additionally, you get boundless customization options for your hair extension packaging wholesale to personalize them in the way your brand demands.
Purchasing hair extension boxes wholesale from us offers numerous benefits for your brand;
Firstly, it reduces packaging costs and leaves you with extra funds to invest in your business's growth.
Secondly, it ensures that your products remain consistent while delivering quality products to your customers.
Lastly, purchasing wholesale hair extension boxes from us enhances your brand's reputation as a quality brand that cares about its customers.
Get In Touch For Your Brand Success:
Do you want to make a statement in the market and stand out from your competitors? Well, look no further because Noah Packaging has got you covered. You can get a fantastic collection of different boxes such as Cosmetic Boxes from us.
We specialize in creating unique and innovative packaging solutions that will take your hair extension packaging boxes to the next level. Our team of experts understands how important it is for your brand to make an impact in today's competitive market. That's why we offer luxury hair extension packaging that protects your products and elevates their appeal. You get the following services from our platform:
High-quality packaging material and printing stuff
Boundless customization options are available
Free shipping services
Free designing assistance
No die-cut charges
Free 3D or physical sampling
Get economical hair extension boxes wholesale
24/7 customer care agent services
So why wait? Whether you need hair extension packaging or Makeup Boxes, we have got you covered. Book your order today and enhance your brand worth in the competitive market.
Read more
| | |
| --- | --- |
| Box Style | Hair Extension Boxes |
| Dimension (L + W + H) | All Custom Sizes & Shapes |
| Quantities | No Minimum Order Required |
| Paper Stock | 10pt to 28pt (60lb to 400lb) Eco-Friendly Kraft, E-flute Corrugated, Bux Board, Cardstock |
| Printing | No Printing, CMYK, CMYK + 1 PMS color, CMYK + 2 PMS colors |
| Finishing | Gloss Lamination, Matte Lamination, Gloss AQ, Gloss UV, Matte UV, Spot UV, Embossing, Foiling |
| Included Options | Die Cutting, Gluing, Scored,Perforation |
| Additional Options | Eco-Friendly, Recycled Boxes, Biodegradable |
| Proof | Flat View, 3D Mock-up, Physical Sampling (On request) |
| Turnaround | 4 - 8 Business Days, RUSH |
| Shipping | FLAT |
The most common packaging materials that are used for making hair extension boxes are:
Cardboard
Corrugated
Kraft paperboard
The different types of hair extension boxes are:
Sustainable Kraft Boxes
Cardboard Sleeve Boxes
Two-Piece Rigid Boxes
Making exquisite hair extension boxes is quite tricky. You have to follow the below-mentioned points to get beautiful
results:
Choose vibrant and catchy color schemes.
Use bold and easy-to-read sized fonts.
Imprint product-specific images.
Use top-notch quality packaging material.
Use coating and lamination options such as gloss, matte, or soft-touch coatings for an elegant look.