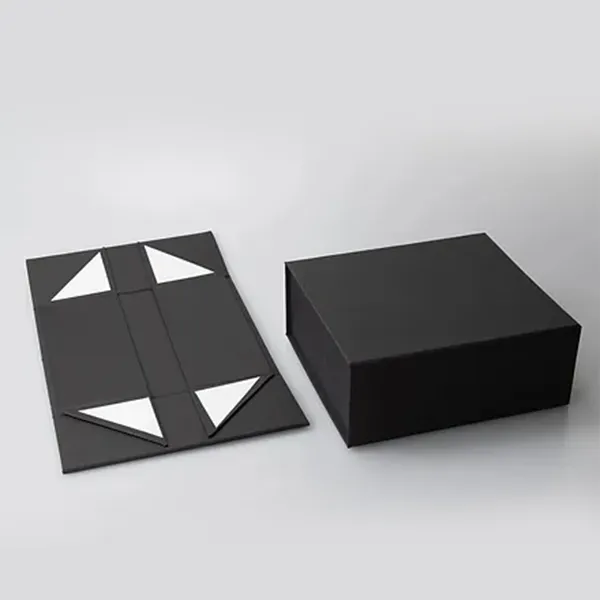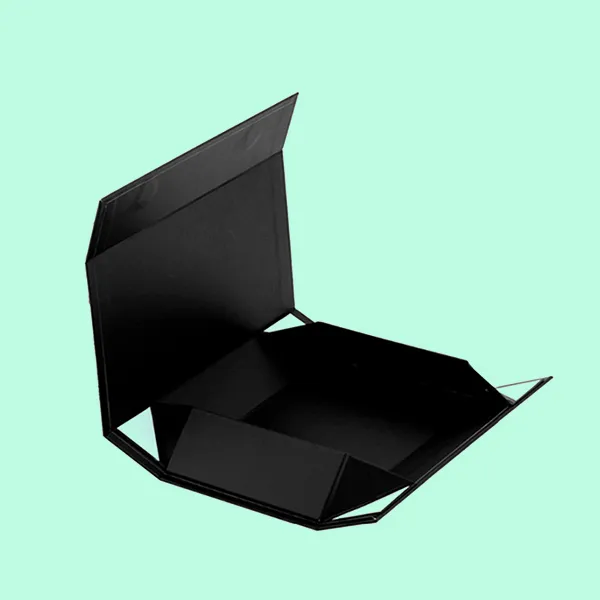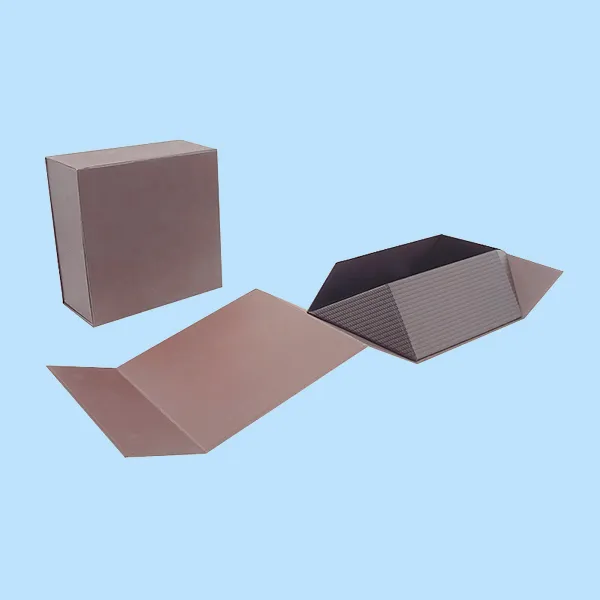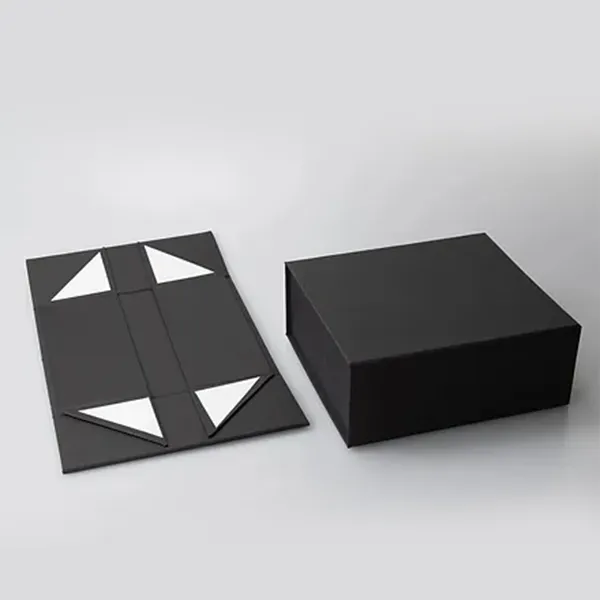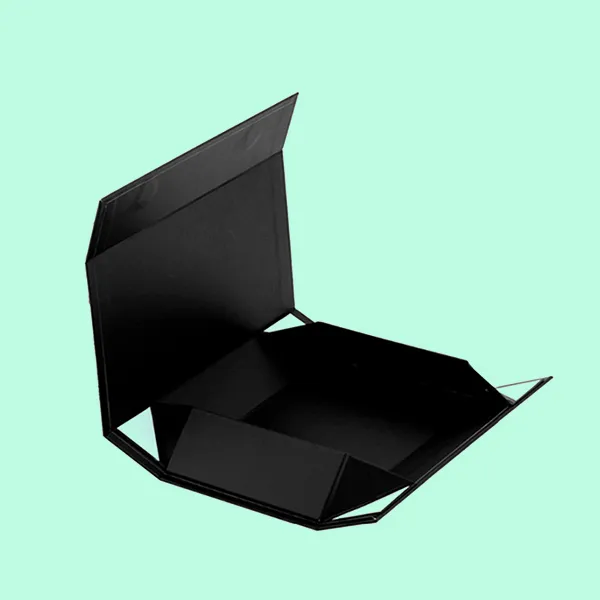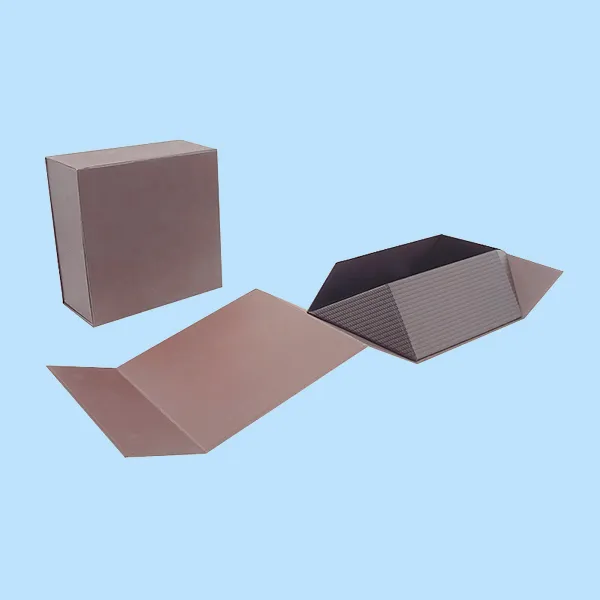 Foldable Boxes
We offer foldable boxes that are versatile and practical packaging solutions designed to save space and simplify storage. These boxes can be easily folded and unfolded, making them ideal for shipping, organizing, or presenting items. With their durable construction and customizable designs, foldable boxes offer convenience and aesthetic appeal for various industries.
Shop with Confidence
Money
Back Guarantee


Revolutionary Foldable Boxes: Unleash the Power of Versatility and Functionality
Whether you run a small business or a large corporation, our foldable boxes are the ideal solution for your packaging requirements. With their unique foldable design, they offer unrivaled convenience and efficiency, ensuring your products are not only protected but also presented in style.
Our foldable box packaging is crafted with the environment in mind. They provide a more environmentally friendly option to standard packaging because they are made from recyclable materials. By choosing our foldable boxes, you are not only reducing your carbon footprint but also aligning your brand with the growing demand for sustainable practices.
Unfolding the Possibilities: Endless Applications for Every Industry
Versatility is the hallmark of our custom foldable boxes. From retail to e-commerce, pharmaceuticals to electronics, these boxes can adapt to any industry with ease. Their customizable features make them suitable for packaging a wide range of products, including cosmetics, clothing, accessories, gadgets, and more.
Our foldable boxes can be easily collapsed when not in use, minimizing storage space requirements. Because of their user-friendly design, foldable packaging can be assembled in a matter of seconds, eliminating the need for complicated and time-consuming packaging processes.
Enhanced Protection: Crafted from High-Quality Materials
Our custom-printed foldable boxes provide exceptional durability and protection for your products. Rest assured that your items will reach their destination intact, safeguarded from external elements. You might also like our Presentation Boxes, which allow you to showcase your products in a distinctive way.
Our foldable boxes are crafted with the utmost attention to quality, using premium materials that ensure durability and protection for your products. These materials are cardboard, corrugated, rigid, and kraft. Our packaging is the best solution to fulfill your packaging needs.
Unveil the Wow Factor With the Latest Customization Features
The unboxing experience is crucial for leaving a lasting impression on your customers. Our foldable gift boxes take this experience to new heights, ensuring that every unboxing is an unforgettable moment. With our foldable gift boxes with ribbon, you have the power to create a sense of anticipation, luxury, and delight, making your brand truly unforgettable. Our Rigid Boxes are our specialty that provide uncompromising strength and durability to your products.
We offer magnetic foldable boxes that come with a wide range of customization options to showcase your brand's personality and captivate your audience. From choosing the perfect size, shape, and color to incorporating your logo, graphics, and messaging, our custom packaging can be tailored to your exact specifications. Our team of professionals will work together with you to bring your vision to reality, whether you want a basic style or a distinctive pattern.
Take the First Step Towards Exceptional Packaging
Take the first step towards elevating your packaging game with our premium foldable boxes. Our devoted customer care department is here to provide you with top-notch customer service and is prepared to help you at every stage. You can get our foldable gift boxes wholesale at affordable prices. Enjoy the additional perk of free shipping to the USA, which will make the ordering process even more convenient.
To order or to discuss your packaging needs, email us at sales@noahpackaging.com right away. Noah Packaging is the best packaging manufacturer that will bring your vision to life with customizable and high-quality foldable boxes.
Read more
| | |
| --- | --- |
| Box Style | Rigid Boxes |
| Dimension (L + W + H) | All Custom Sizes & Shapes |
| Quantities | No Minimum Order Required |
| Paper Stock | 10pt to 28pt (60lb to 400lb) Eco-Friendly Kraft, E-flute Corrugated, Bux Board, Cardstock |
| Printing | Digital (Standard and HD Print), Lithography, CMYK, CMYK + 1 PMS color, CMYK + 2 PMS colors |
| Finishing | Gloss Lamination, Matte Lamination, Gloss AQ, Gloss UV, Matte UV, Spot UV, Embossing, Foiling |
| Included Options | Die Cutting, Gluing, Scored,Perforation |
| Additional Options | Eco-Friendly, Recycled Boxes, Biodegradable |
| Proof | Flat View, 3D Mock-up, Physical Sampling (On request) |
| Turnaround | 4 - 8 Business Days, RUSH |
| Shipping | FLAT |
Yes, foldable packaging boxes are available in various sizes to accommodate different product dimensions and quantities. Whether you need small boxes for jewelry or larger ones for electronics, we have size options to meet your specific requirements.
Foldable packaging is commonly made from materials like corrugated cardboard, kraft, or rigid. These materials are sturdy and lightweight and provide excellent protection for the packaged items.
Absolutely! Our custom foldable boxes can be fully customized with designs, logos, and branding elements. You can choose from a variety of printing options, including digital printing, offset printing, or even embossing, to create a unique and visually appealing packaging solution.
Yes, you can order foldable gift boxes wholesale in bulk quantities to meet your business needs. Whether you require a small batch or a large-scale production run, we can accommodate your order volume at wholesale prices.
Yes, there are numerous colors and patterns available for our magnetic foldable boxes. From solid colors to vibrant prints, you can choose the perfect option to match your brand identity or create eye-catching packaging that stands out on the shelves.