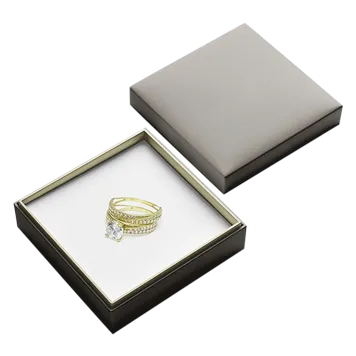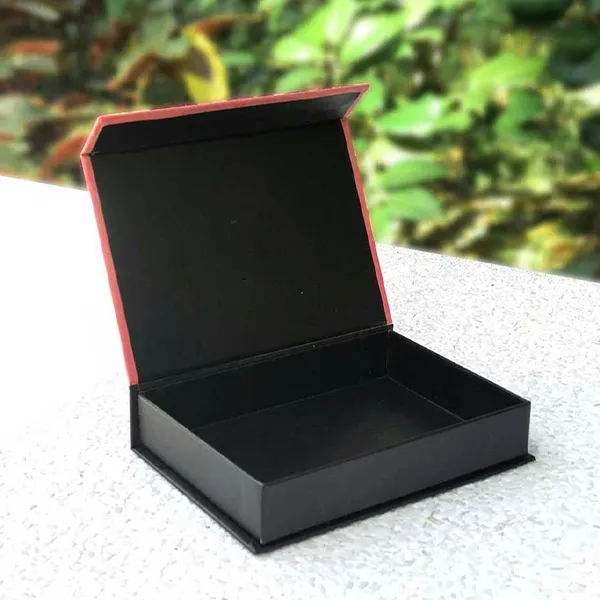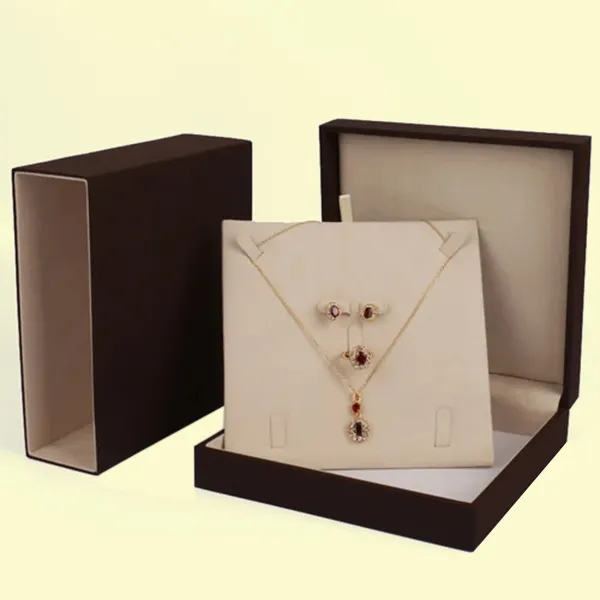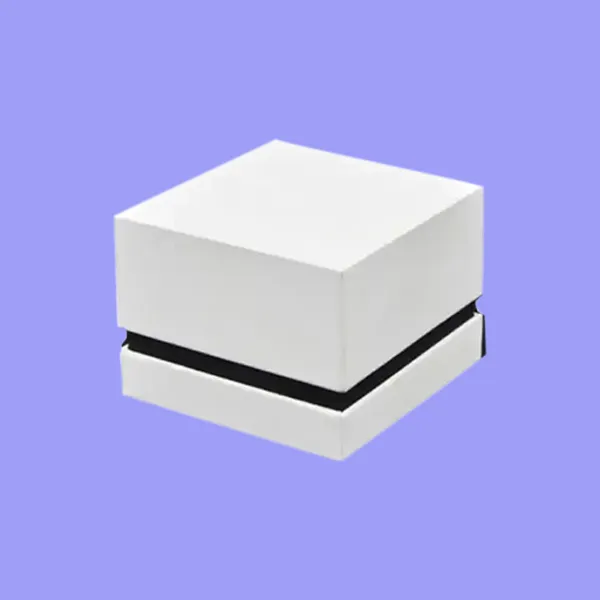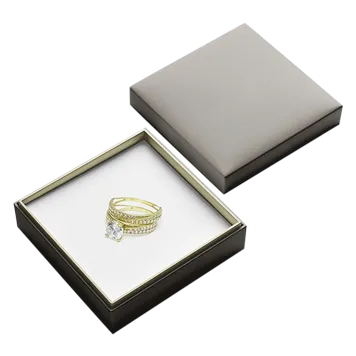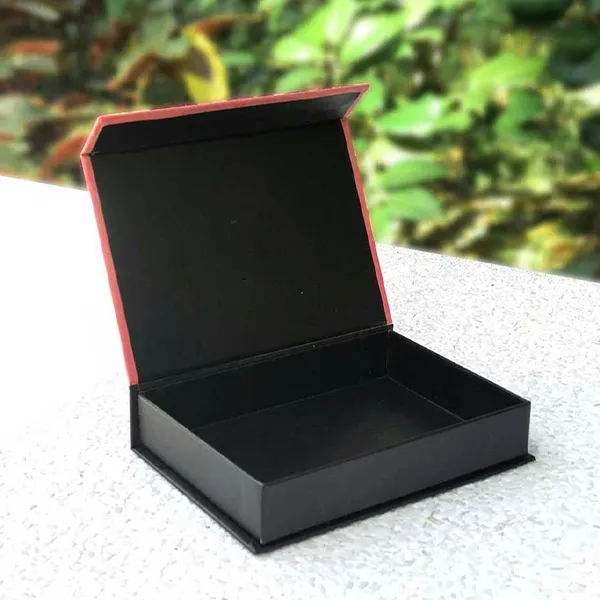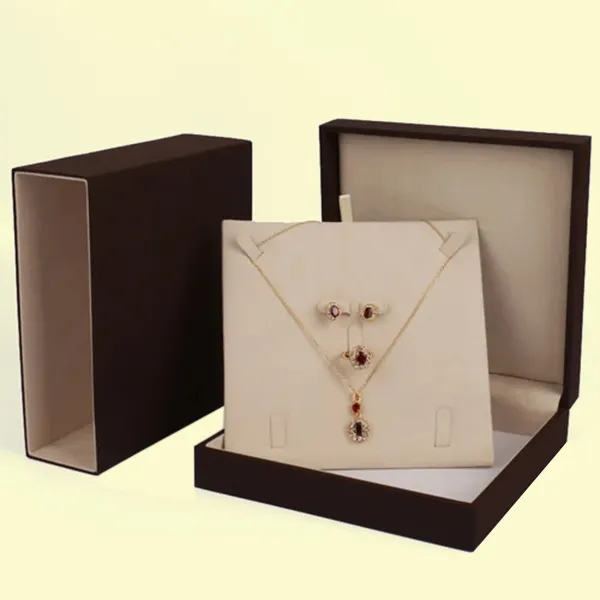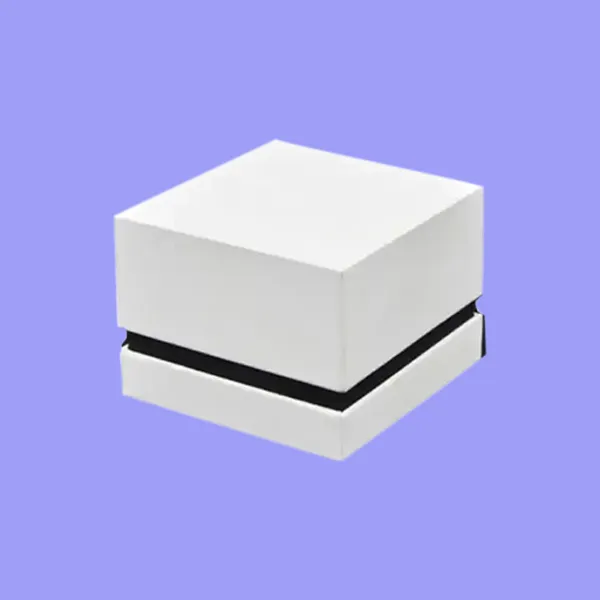 Rigid Jewelry Boxes
Custom rigid jewelry boxes for business can be an invaluable asset in increasing sales. They are durable and attractive and offer superior protection for jewelry. Customization allows businesses to differentiate their product from the competition, resulting in higher customer loyalty and increased sales. These boxes also serve as a great marketing tool, reinforcing brand identity associated with quality and luxury.
Shop with Confidence
Money
Back Guarantee


Custom Rigid Jewelry Boxes for Business to Increase Sales
Custom rigid jewelry boxes can be a powerful tool for businesses looking to enhance their sales. While many businesses may focus solely on the jewelry itself, it is essential not to overlook the presentation and packaging of these products. Custom rigid jewelry boxes offer several benefits, from improved branding and customer experience to increased sales.
Rigid jewelry boxes can help establish a brand identity for your business. By incorporating your logo or design onto the box, customers will instantly recognize your brand and associate it with high-quality products. This added touch of personalization also helps create a sense of exclusivity and luxury around the product, which in turn increases its perceived value in the eyes of consumers. Moreover, when customers purchase high-end jewelry items, they expect them to be packaged in premium containers that reflect their worth.
Key Features of Customization of Rigid Jewelry Boxes
Customization is always a better option to invest in for Jewelry Boxes and Makeup Boxes. It brings unlimited options, from choosing the suitable material and tailoring a package in modern design to adding functionality to any product.
Increased Longevity
A rigid jewelry box can help increase the longevity of your precious accessories. Jewelry is an investment that deserves protection and care, and by giving the right packaging, you can win the trust of your audience. A sturdy jewelry box can provide a safe haven for necklaces, bracelets, earrings, and rings.
The rigid structure of a jewelry box ensures that your pieces won't get crushed or damaged when shipped. It also protects them from dust and other harmful elements that could tarnish or scratch the surface of your jewelry in transit.
Freedom in Selection: Color, Design, Material
Branding is a crucial aspect of any business, as it helps set you apart from your competitors in the market. And one of the most important aspects of branding is choosing the right colors, design, and materials for your brand. The good news is that there are now more options than ever when selecting these elements for your brand at Noah Packaging.
We have a wide range of variety in colors. You can choose from matte to glitter colors that suit your product best.
Our expert design team can tailor boxes according to your product needs. You can access various templates to create customized logos and packaging designs at Noah Packaging.
Since most of the brands have been turning to eco-friendly options, and at Noah Packaging, we understand it and offer a variety of eco-friendly materials, from cardboard boxes to rigid boxes.
Add Functionality
Customize rigid jewelry box is more than just packaging for your precious merchandise. It can be an extension of your brand and a valuable tool for creating a memorable customer experience. Businesses can add product functionality and elevate the shopping experience by offering customized Jewelry Boxes.
Firstly, customization allows businesses to tailor the size and shape of rigid jewelry boxes to fit their unique products perfectly. This ensures that customers receive their purchases in pristine condition without any damage or shifting during transportation.
Secondly, customizing rigid jewelry boxes with a business logo or branding adds a touch of professionalism and creates a sense of exclusivity for the customer. It also offers free marketing as these branded boxes have potential visibility beyond just the recipient.
Furthermore, it offers an opportunity for creativity in design choices such as color schemes, fonts, and patterns that align with brand identity.
Why Choose Us for Rigid Jewelry Boxes?
When it comes to wholesale rigid jewelry boxes, Noah Packaging is the go-to provider for small and large businesses. With years of experience in the industry, we understand the importance of presentation and protection when it comes to jewelry packaging. That's why our boxes are designed with top-notch materials that ensure your valuable pieces remain safe and secure during transit.
One of the reasons to choose Noah Packaging for rigid Jewelry packaging wholesale is our commitment to quality. We use only premium-grade materials such as durable cardboard, foam inserts, and synthetic leather exteriors to make sure your items arrive at their destination in pristine condition. Additionally, we offer various styles, colors, shapes, and sizes to accommodate every type of jewelry piece you may have. Another reason why Noah Packaging stands out from other providers is our customer service. We take pride in offering exceptional support before, during, and after your purchase.
Read more
| | |
| --- | --- |
| Box Style | Rigid Boxes |
| Dimension (L + W + H) | All Custom Sizes & Shapes |
| Quantities | No Minimum Order Required |
| Paper Stock | 10pt to 28pt (60lb to 400lb) Eco-Friendly Kraft, E-flute Corrugated, Bux Board, Cardstock |
| Printing | Digital (Standard and HD Print), Lithography, CMYK, CMYK + 1 PMS color, CMYK + 2 PMS colors |
| Finishing | Gloss Lamination, Matte Lamination, Gloss AQ, Gloss UV, Matte UV, Spot UV, Embossing, Foiling |
| Included Options | Die Cutting, Gluing, Scored,Perforation |
| Additional Options | Eco-Friendly, Recycled Boxes, Biodegradable |
| Proof | Flat View, 3D Mock-up, Physical Sampling (On request) |
| Turnaround | 4 - 8 Business Days, RUSH |
| Shipping | FLAT |
Rigid jewelry boxes are typically made of high-quality, robust materials like paper and cardboard.
Yes, Noah Packaging offers businesses the best personalization options to enhance their brand identity and customer loyalty.
Pay close attention to colors, quality materials, style, and size of your items while choosing the right rigid jewelry boxes.