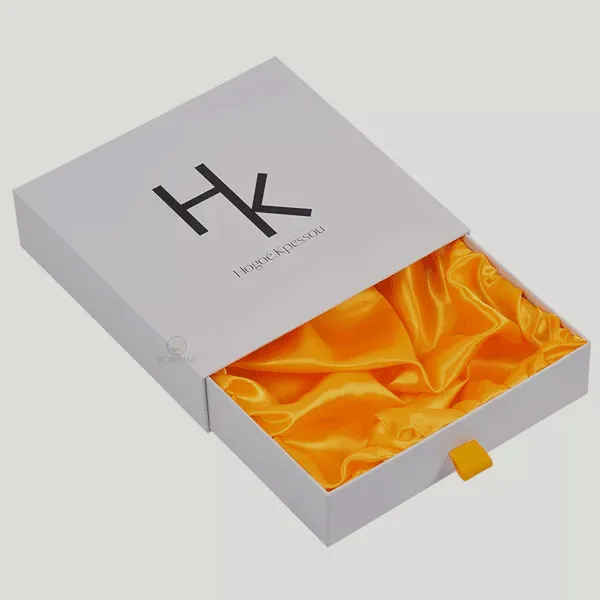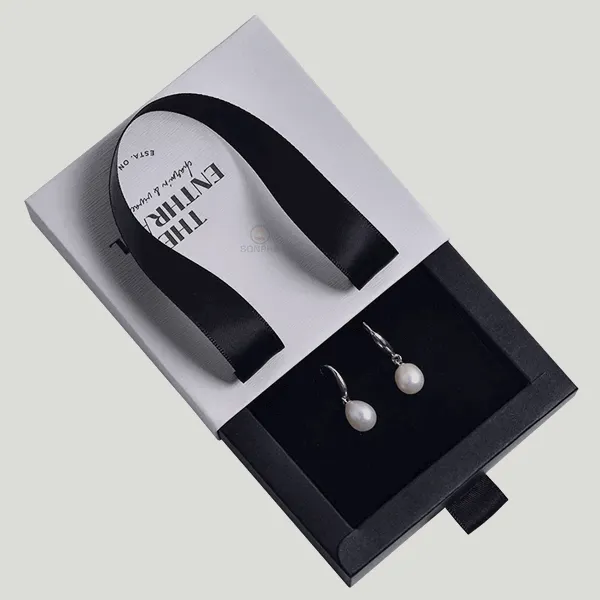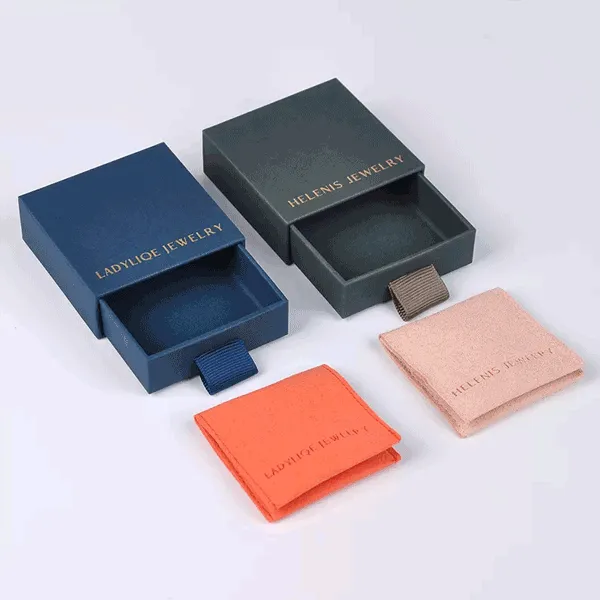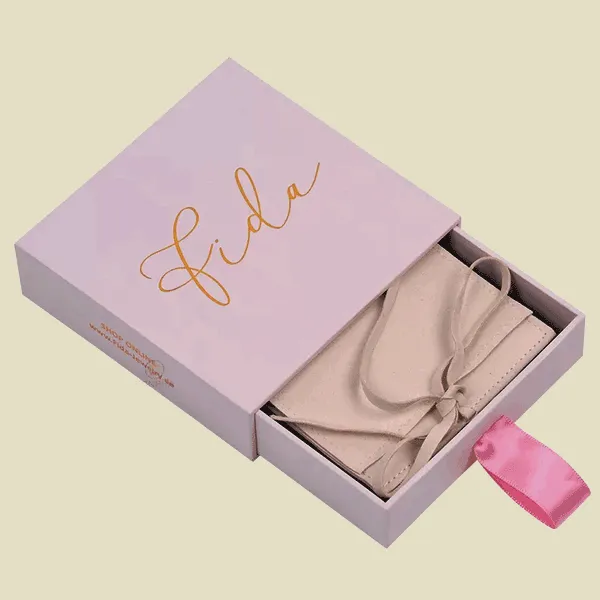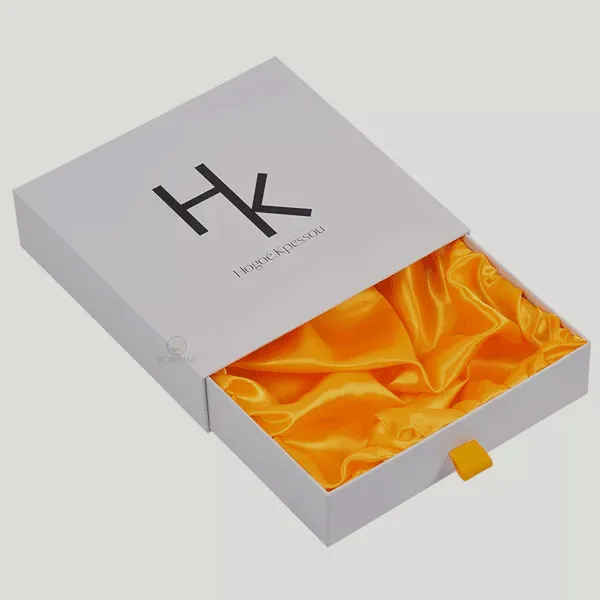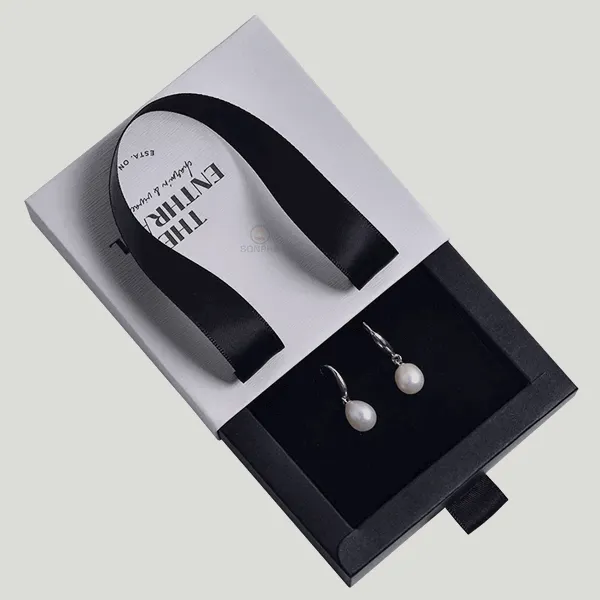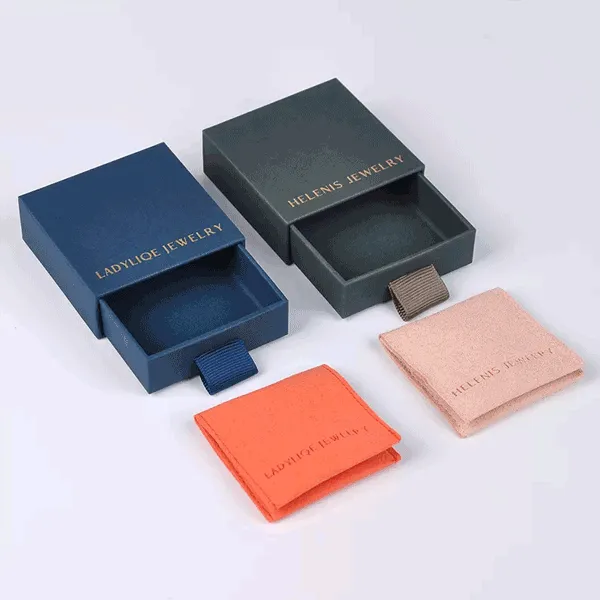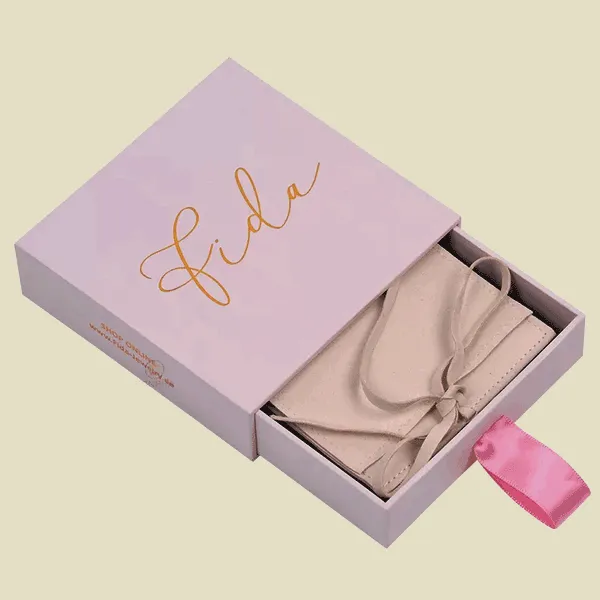 Earring Boxes
Custom earring boxes are essential for running a successful business. They help protect the product, give it a sleek and professional look, and make storing and organizing inventory easier. Moreover, custom earring boxes have the potential to attract more customers by giving them something unique to take home with them.
Shop with Confidence
Money
Back Guarantee


Custom Printed Earring Boxes To Maximize Sales
Earrings have been an essential accessory for centuries and remain an important part of modern fashion today. Not only do earrings add a touch of elegance to any outfit, but they can also be used to express individual style and personality. If you own a jewelry brand, you know how important it is to present your jewelry in beautiful boxes. In this regard, printed earring boxes are a great way to store, package, and display your delicate jewelry pieces.
These boxes come in various styles and sizes that can be customized with your logo, business name, or other desired design. Whether you want to customize ring boxes or earring boxes, the custom packaging creates an eye-catching display. Not only do they look great, but they also help keep jewelry safe from dust, dirt, and moisture.
Benefits of Custom Printed Earring Boxes for Your Business
If you are in the business of selling earrings or other jewelry, you know that presentation means everything. One way to add a touch of elegance and professionalism to your brand is by using earring boxes. Not only do these boxes make your products look more appealing, but they also offer a range of benefits for your business. Also, they help to make a lasting impression on customers. Customization allows you to showcase your brand uniquely and professionally. If you are wondering about the benefits and key features of earrings boxes, Here are a few listed below.
Custom earring boxes give your brand a unique identity that traditional packaging cannot offer. You can choose from various colors, designs, and logos to create a box representing your brand's values and style. It helps customers identify with your company and could increase sales as people are drawn toward personalized packaging.
Another benefit is that earring packaging helps protect delicate earrings during transport or storage. The materials used in these boxes, such as cardboard or rigid, are sturdy enough to withstand unexpected bumps or falls while keeping the contents safe from scratches or damage. These cardboard earring boxes help maintain the product's quality and ensure customer satisfaction upon delivery.
Earring boxes give your company a unique and branded look. Adding your logo or design onto the packaging creates a memorable visual representation of your brand that customers will recognize and associate with quality. This branding can also help increase customer loyalty and repeat purchases.
Attract Customers and Boost Their Experience with Custom Earring Boxes:
According to the surveys, more than 60% of customers simply purchase the product because of the design of the packaging. That is why custom packaging plays the most important role when it comes to grabbing their attention. It is because it is the first point of contact between your brand and your customers.
A well-designed box can catch the eye of potential buyers, drawing them towards your product and encouraging them to make a purchase. Earring packaging can also be an effective marketing tool by displaying your logo and contact information. When customers see that you have put effort into making the packaging special, it creates an impression that you care about their experience with the product.
Therefore, by investing in quality packaging like cardboard earring boxes, you tell customers that you care about their experience with your products. It increases customer satisfaction and can lead to repeat business and positive reviews.
Where to Buy Wholesale Earring Boxes?
When it comes to selling jewelry, presentation is everything. In addition, when you are selling earrings, having the right earring box can make all the difference. Wholesale earring boxes are a cost-effective way for businesses to package and display their products attractively and professionally. So, where can you find them?
Noah Packaging is one of the best wholesale suppliers of jewelry packaging. We offer a wide range of earring box styles, materials, and colors. We offer earring boxes bulk options to businesses and ensure that the packaging is made of high-quality materials that withstand any wear or tear during transit. Here are some of the perks you will get while working with us:
Custom Size & Style
Fastest Turnaround Time
No Die & Plate Charges
Free Graphic Designing Consultation
Free Shipping around the U.S.
Contact Us Now!
To get the best offer for your customized boxes with Noah Packaging, you can email us at sales@noahpackaging.com for a free quote. We offer free shipping nationwide, so hurry up and place your order now.
Read more
| | |
| --- | --- |
| Box Style | Jewelry Boxes |
| Dimension (L + W + H) | All Custom Sizes & Shapes |
| Quantities | No Minimum Order Required |
| Paper Stock | 10pt to 28pt (60lb to 400lb) Eco-Friendly Kraft, E-flute Corrugated, Bux Board, Cardstock |
| Printing | No Printing, CMYK, CMYK + 1 PMS color, CMYK + 2 PMS colors |
| Finishing | Gloss Lamination, Matte Lamination, Gloss AQ, Gloss UV, Matte UV, Spot UV, Embossing, Foiling |
| Included Options | Die Cutting, Gluing, Scored,Perforation |
| Additional Options | Eco-Friendly, Recycled Boxes, Biodegradable |
| Proof | Flat View, 3D Mock-up, Physical Sampling (On request) |
| Turnaround | 4 - 8 Business Days, RUSH |
| Shipping | FLAT |
You can choose from different types of earring packaging boxes, including Eco-Friendly, Recyclable Boxes, and Biodegradable packaging.
Cardboard or corrugated cardboard are the two most commonly used materials used to make cardboard earring boxes, as these materials offer maximum protection during shipping and storage.
Keep in mind the theme, color scheme, audience, and personality of your brand before you pick the customization options for your earring box.