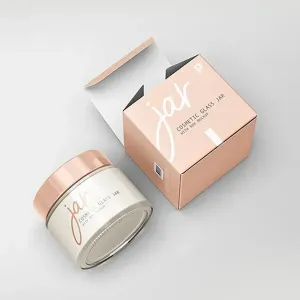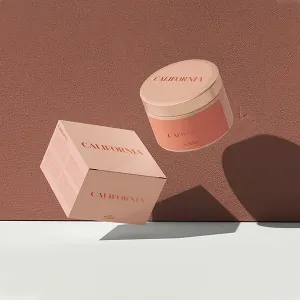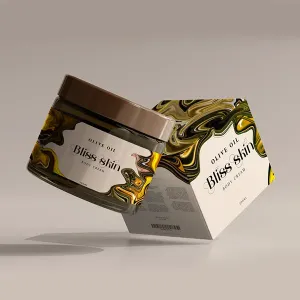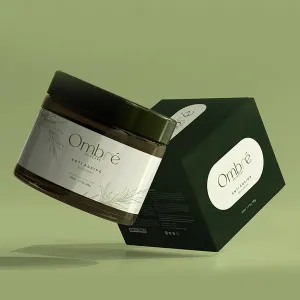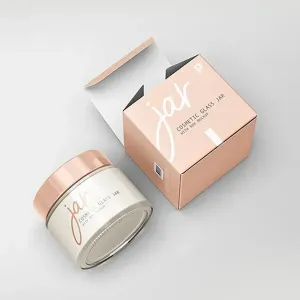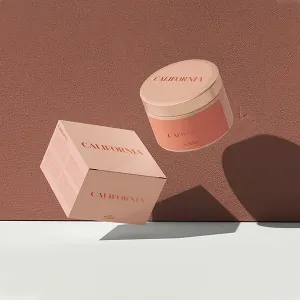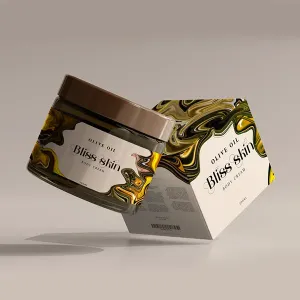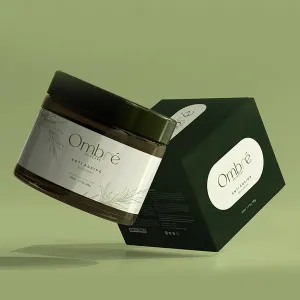 Custom Cream Boxes
The demand for cosmetics is at an all-time high. Creams are no exception. We make custom cream boxes and offer unique styles, designs, and color ranges. You can select the most lavish designs and coatings at Noah Packaging to make your cream packaging splendid and noticeable. We can work with you to create custom cream boxes that help you lure customers toward your skincare product. We will add a touch of uniqueness to your cream packaging boxes. So get in touch and let us begin the success journey of your product through the packaging.
Shop with Confidence
Money
Back Guarantee


High-Quality Custom Cream Boxes For Boost in Sales
If you want to boost your sales, high-quality custom cream boxes can make all the difference. Creams and lotions are popular products that require eye-catching and functional packaging. With custom cream boxes, you can create a unique packaging solution that protects your product and reflects your brand identity.
One of the most noteworthy advantages of using custom cream boxes is the ability to stand out on crowded shelves or online marketplaces. With so many different creams available in stores or online, it's crucial to have an attractive package design that catches customers' eyes. A well-designed box can spark interest and encourage customers to pick up your product for a closer look.
Additionally, custom cream boxes give you more control over how your brand is perceived by potential customers, helping you differentiate from competitors and build brand recognition. At Noah Packaging, whether you want custom printed cream boxes, cardboard cream boxes, or custom tube packaging we have got you covered at affordable rates.
Key Features of Customization of Cream Boxes:
Customization of cream boxes has become an essential aspect of branding for beauty product manufacturers. Noah Packaging provides a range of customization options that help businesses differentiate themselves from competitors and attract customers. Here are some key features of customization with Noah Packaging.
Custom Cream Boxes have gained much popularity lately and for good reasons. One of the key features that make them stand out is their eco-friendliness. Made of high-quality cardboard material, these cream packaging boxes are sturdy and easy to recycle. In today's world, where people are more conscious about their environmental impact, eco-friendly packaging options like custom cream boxes are a smart choice.
Besides being environmentally friendly, custom cream boxes offer several other benefits. They come in various sizes and shapes, making them perfect for different types of creams and lotions. Additionally, they can be customized with logos or branding messages to help businesses promote their products effectively. Moreover, they protect your creams and lotions during transit while maintaining their freshness and quality.
One of the key features of custom cream boxes is their cost-effectiveness. As a brand owner, it can be difficult to find packaging options that fit within your budget without compromising quality. At Noah Packaging, cream boxes wholesale prices are much lower than many other packaging options on the market while still providing excellent protection and presentation for your product. Cream tube packaging is another affordable option that offers both functionality and convenience. These tube boxes come in various sizes and shapes, making them versatile enough to accommodate different types of creams, such as Lotion Packaging.
Custom cream boxes are a great way to make your products stand out from the competition. With so many beauty products on the market, it can be hard to differentiate yourself and catch the attention of potential customers. However, by investing in custom cream boxes, you can create an exclusive and unforgettable brand identity that sets you apart.
Custom cream boxes can showcase your brand's personality and values. Whether you're going for a modern and sleek look or a more whimsical design, Noah Packaging allows you to express your brand's aesthetics fully. By creating packaging that aligns with your overall brand message, you'll attract new customers and build loyalty among existing ones.
In today's world, sustainability is a crucial factor when it comes to packaging products. The use of eco-friendly materials for packaging not only promotes environmental protection but also enhances the brand image. Custom cream boxes are an example of sustainable packaging that has gained immense popularity nowadays.
These custom-made cream boxes are manufactured using biodegradable and recyclable materials that do not harm the environment. They are designed to preserve the quality and safety of the product while reducing carbon footprint. Using these sustainable cream boxes is an excellent way for brands to show their commitment to protecting nature.
Get Your Boxes Designed By Us:
Noah Packaging is the ultimate solution for all your packaging needs. Whether you need straightforward or custom cream boxes, Noah Packaging has got you covered. With a team of experienced designers and state-of-the-art technology, we are committed to delivering high-quality packaging solutions that meet your specific requirements.
At Noah Packaging, we understand that every brand has unique needs and preferences, which is why we offer custom design services. Our team of experts will help you to create an exclusive design that reflects your brand's personality and values. We use the latest software to create designs that are not only practical and functional but also visually appealing.
Noah Packaging offers many options, including corrugated boxes, Kraft boxes, rigid boxes, and more. We have an extensive selection of materials, including paperboard, Kraft paper, and corrugated cardboard.

Read more
| | |
| --- | --- |
| Box Style | Cosmetic Boxes |
| Dimension (L + W + H) | All Custom Sizes & Shapes |
| Quantities | No Minimum Order Required |
| Paper Stock | 10pt to 28pt (60lb to 400lb) Eco-Friendly Kraft, E-flute Corrugated, Bux Board, Cardstock |
| Printing | No Printing, CMYK, CMYK + 1 PMS color, CMYK + 2 PMS colors |
| Finishing | Gloss Lamination, Matte Lamination, Gloss AQ, Gloss UV, Matte UV, Spot UV, Embossing, Foiling |
| Included Options | Die Cutting, Gluing, Scored,Perforation |
| Additional Options | Eco-Friendly, Recycled Boxes, Biodegradable |
| Proof | Flat View, 3D Mock-up, Physical Sampling (On request) |
| Turnaround | 4 - 8 Business Days, RUSH |
| Shipping | FLAT |
Cardboard, Kraft, and Corrugated materials are perfect for custom cream boxes.
With our expert team, you can get help designing the right custom cream boxes.
Yes, you can order in bulk at Noah Packaging at affordable rates.