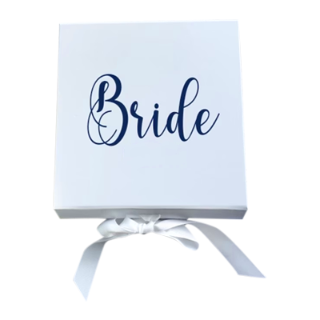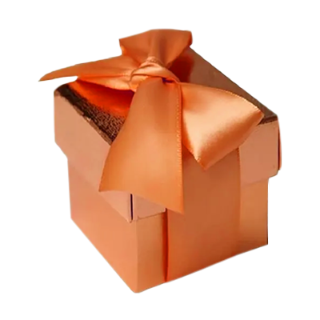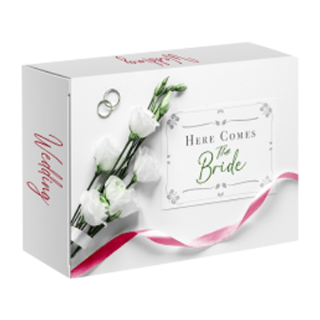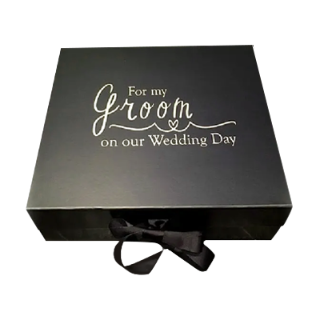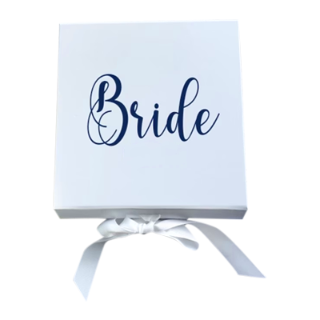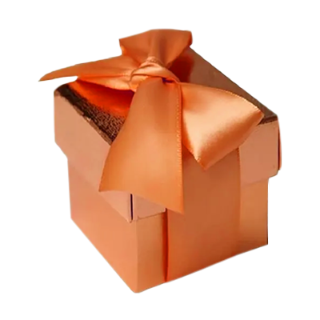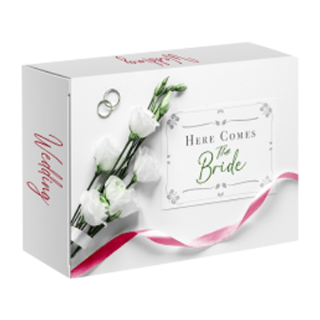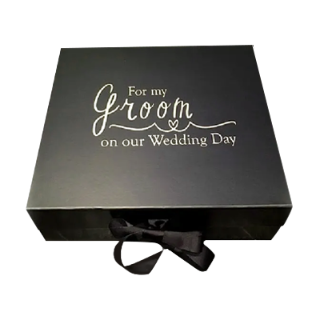 Wedding Gift Boxes
Discover the perfect wedding gift packaging solution with our customizable gift boxes. From luxurious materials to tailored designs, our boxes add an elegant touch to your thoughtful presents, ensuring that every gift is as unique as the love story it celebrates.
Shop with Confidence
Money
Back Guarantee


Experience the Excellence of Wedding Gift Boxes From Noah Packaging
A thoughtfully chosen present perfectly captures the spirit of the event when it comes to weddings. The thoughtful act stays in the newlyweds' hearts and serves as a constant reminder of the love and support they received on their special day. At Noah Packaging, we understand the significance of these moments, which is why we present our exceptional line of custom wedding gift boxes. With exquisite craftsmanship, attention to detail, and a touch of luxury, our gift boxes can elevate the art of gifting and leave a lasting impression!
Unleash Creativity with Custom Wedding Gift Boxes
Every love story is unique, and we believe wedding gifts should reflect that sentiment. Our custom wedding gift boxes offer a world of possibilities, allowing you to craft a personalized experience for the happy couple. From the choice of materials to the selection of colors, fonts, and embellishments, you have the freedom to create wedding gift packaging that resonates with their style and captures the essence of their love story. With our expert guidance and attention to detail, your vision will come to life, ensuring an extraordinary gift-giving experience.
Capture the Emotion With Wedding Ring Boxes
The exchange of wedding rings is a cherished moment that symbolizes the eternal bond between two souls. Our Wedding Ring Boxes provide the perfect vessel to safeguard and showcase these precious tokens of love. Handcrafted with utmost care and precision, these boxes not only protect the rings but also add an extra touch of elegance to the ceremony. Our artisans understand the emotional significance of this moment and pour their hearts into creating these exquisite ring boxes, making them treasured keepsakes for years to come.
Unveiling the Essence of Luxury
Luxury and sophistication are at the heart of our wedding gift boxes. We meticulously select the finest materials, ensuring that each box is a testament to opulence and elegance. Each fabric, from luxurious silk to high-end satin, possess rich texture and alluring allure. Our commitment to excellence goes beyond the obvious, as our talented artisans use classic techniques to make exquisite wedding gift boxes that are equally stunning on the inside as they are on the exterior. The result is a masterpiece that embodies the essence of luxury and captures the imagination.
Unmatched Craftsmanship: A Testament to Excellence
Craftsmanship is the cornerstone of our brand. Each wedding gift box is meticulously handcrafted with precision and passion, incorporating intricate details that set it apart. Every detail has been meticulously chosen to arouse astonishment and admiration, from embossed patterns and delicate stitching to bespoke engravings and made-to-order embellishments. Each gift box is a work of art, lovingly crafted by our artists to leave a lasting impact on the person who receives it.
Wedding Gift Packaging Tailored to Your Vision
Weddings present an opportunity for businesses to showcase their commitment to excellence. Our luxury wedding gift boxes offer a unique branding opportunity, allowing you to leave an indelible mark on the hearts of the newlyweds while promoting your business. Experts at our packaging company collaborate with you to create a design that aligns seamlessly with your brand identity, incorporating your logo, colors, and unique message. With our custom packaging solutions, your gift becomes a powerful extension of your brand, leaving a lasting impression on both the happy couple and anyone who witnesses the exchange of your thoughtfully crafted gift.
Wholesale Packaging: Meeting Your Business Needs
As a business owner, you are aware of the significance of finding premium goods at reasonable rates. Our wholesale packaging solutions cater specifically to businesses like yours, offering a cost-effective way to enhance your gifting experience. Whether you're a wedding planner, a retail store specializing in wedding accessories, or a company offering custom gifts, our wholesale wedding gift boxes will meet your specific requirements. With bulk ordering options and attractive pricing, you can elevate your offerings without compromising on quality.
Partnering with Noah Packaging!
Choosing the right custom packaging company is crucial to ensuring the success of your gifting endeavors. At Noah Packaging, we provide outstanding service and exceed your expectations because of our years of expertise and in-depth knowledge of the wedding industry. Our team of experts works together with you to thoroughly understand your requirements, guide you through the design process, and deliver the finished product in order to fully achieve your vision.
You can rely on us to be your dependable packaging partner for your wedding gift boxes because of our dedication to quality and unmatched customer care. There is no cost for shipping within the USA. Our team ensures that your entire experience is effortless and enjoyable!
Read more
| | |
| --- | --- |
| Box Style | Gift Boxes |
| Dimension (L + W + H) | All Custom Sizes & Shapes |
| Quantities | No Minimum Order Required |
| Paper Stock | 10pt to 28pt (60lb to 400lb) Eco-Friendly Kraft, E-flute Corrugated, Bux Board, Cardstock |
| Printing | No Printing, CMYK, CMYK + 1 PMS color, CMYK + 2 PMS colors |
| Finishing | Gloss Lamination, Matte Lamination, Gloss AQ, Gloss UV, Matte UV, Spot UV, Embossing, Foiling |
| Included Options | Die Cutting, Gluing, Scored,Perforation |
| Additional Options | Eco-Friendly, Recycled Boxes, Biodegradable |
| Proof | Flat View, 3D Mock-up, Physical Sampling (On request) |
| Turnaround | 4 - 8 Business Days, RUSH |
| Shipping | FLAT |
The cost of wedding gift boxes can vary depending on several factors, including the materials used, size, customization options, and quantity. Off-the-shelf wedding gift boxes typically have a more affordable price range, starting from a few dollars per box.
Yes, wedding gift boxes are often customizable to meet your specific requirements. Many retailers and packaging companies offer customization options, allowing you to personalize the design, colors, materials, and even add custom logos or monograms.
Yes, pre-made wedding gift box sets are available for those who prefer a hassle-free gifting solution. These sets typically include a curated selection of items that are thoughtfully arranged in a stylish gift box, ready for presentation.