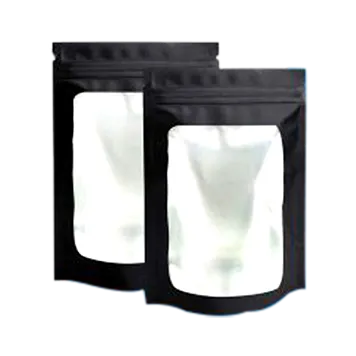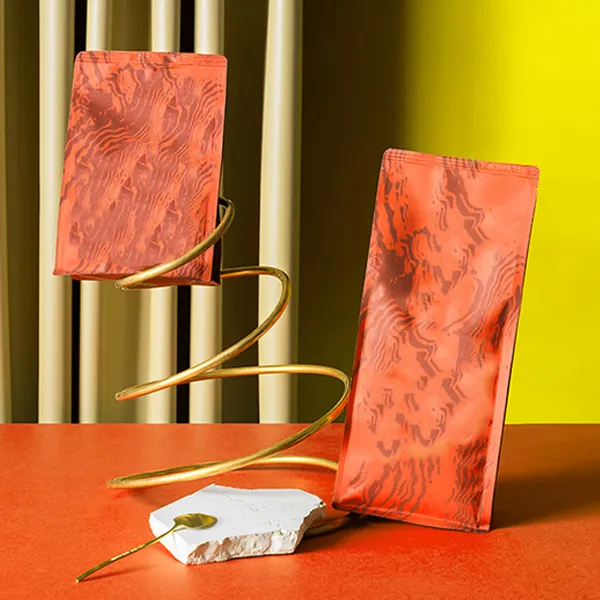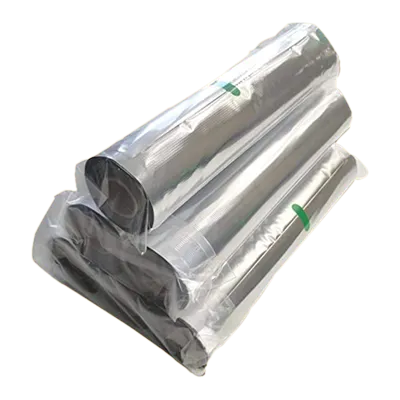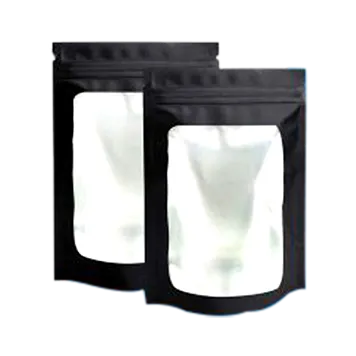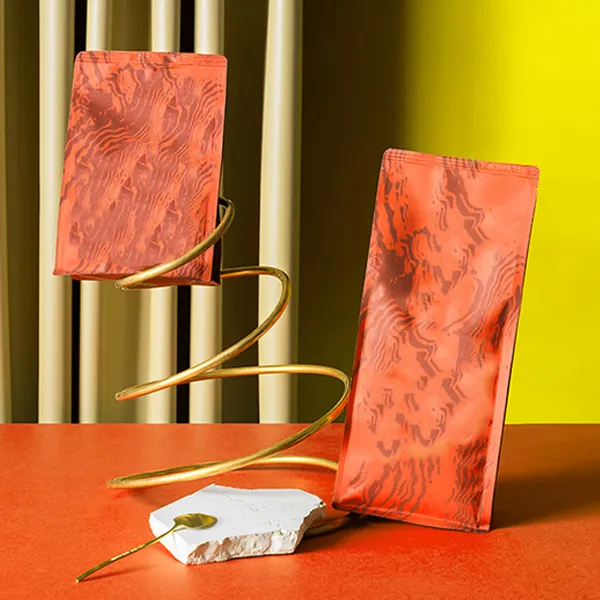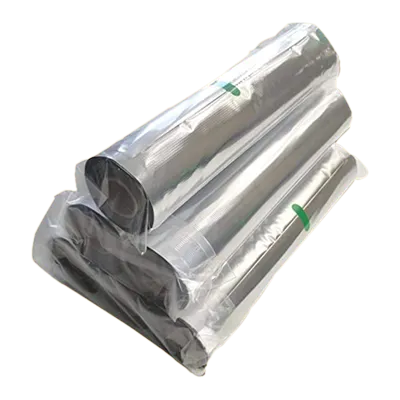 Vacuum Sealed Mylar Bags
Vacuum sealed mylar bags offer many benefits to businesses and individuals alike. From protecting food items to ensuring the freshness of medical products, these bags are durable, lightweight, and easy to customize. Investing in custom Mylar bags can enhance your product's overall quality and increase brand recognition and customer loyalty.
Shop with Confidence
Money
Back Guarantee


Vacuum Sealed Mylar Bags: Preserve and Protect Your Products with Superior Packaging
Mylar bags have become an increasingly popular packaging choice for businesses in various industries, from food to medical supplies. These bags are made of a polyester film called Mylar, which is coated with aluminum and designed to be strong, flexible, and durable. However, while standard Mylar bags may work well for some businesses, vacuum sealed mylar bags offer several benefits that can be crucial to the success of your business.
Sealing mylar bags with vacuum sealer is an excellent way to package products while promoting your brand simultaneously. These bags are made of durable materials that offer superior protection against moisture, oxygen, and other external factors that may harm the contents inside the bag. With customization options available at Noah Packaging for size, color, design, and branding elements such as logos and slogans, these bags offer companies an effective way to stand out from competitors while ensuring their products remain fresh for extended periods.
Mylar Packaging: Cost-Effective Solution for Small and Large Businesses
Vacuum sealed mylar bags have become a go-to solution for businesses looking to save on costs while maintaining quality standards. It is an efficient and cost-effective option for small and large businesses in various industries, including food processing, pharmaceuticals, electronics, and more. Mylar packaging offers numerous benefits, making it a popular choice among business owners.
One of the major advantages of Mylar packaging is its durability. The material is made from polyester film that can withstand extreme temperatures, punctures, moisture, and other external factors that may damage products during storage or shipment. It makes it ideal for products that require protection throughout their supply chain journey.
Another benefit of Mylar packaging is its versatility in terms of size and shape. It can be customized to fit any product's unique specifications while maintaining integrity. Additionally, the material provides options for branding through printing designs or logos directly onto the package surface.
Vacuum Sealable Mylar Bags: Using Sustainable Materials for Eco-Friendly Image
Vacuum sealed mylar bags are an innovative way to preserve and store food products. These bags are made from a combination of Mylar, aluminum foil, and polyethylene layers that help to prevent oxygen, moisture, and UV light from penetrating the contents inside. It makes vacuum sealable Mylar bags ideal for long-term storage of food items such as dried fruit, nuts, grains, and even coffee beans.
One major advantage of using vacuum Mylar bags is their eco-friendliness. These bags are made from sustainable materials that can be easily recycled or reused. Unlike traditional plastic packaging materials that take hundreds of years to decompose in landfills, sealing mylar bags with vacuum sealer break down much quicker once discarded. Moreover, these bags do not emit harmful chemicals into the environment during manufacturing, which is why they have become a popular choice for environmentally conscious consumers.
Create Unique and Effective Custom Designs for Mylar Vacuum Bags
When it comes to packing and preserving goods, vacuum sealed mylar bags are a popular choice for many reasons. They keep the contents fresh, extend shelf life, and protect against external factors like moisture, air, and contaminants. But if you want to take things up a notch and create unique packaging that stands out from the crowd in terms of design and branding, custom vacuum sealed mylar bags are the way to go. Here are a few factors to consider when creating your sealed mylar bags;
What type of material will suit your requirements?
Firstly, always choose high-quality materials for your custom vacuum sealed mylar bags. The material should be durable enough to withstand transportation and handling and be flexible enough to easily store large product quantities.
How do you want to present your brand?
There are a few key guidelines to keep in mind to create effective custom designs for your mylar vacuum bags. First, consider your brand identity and how you want it represented on the packaging. It might include your logo or company colors and any messaging or graphics communicating your product's benefits or value proposition.
What type of artwork and image do you want to print?
Another important aspect is choosing high-quality artwork or images that look sharp when printed onto the food storage mylar bags. It will help attract new customers and retain the existing ones.
Why Choose Noah Packaging for Your Custom Packaging Solution?
Noah Packaging is a leading packaging company specializing in vacuum sealed mylar bags of the highest quality. We offer a wide range of high-quality wholesale vacuum sealable mylar bags that are perfect for any product, from food to electronics. We design bags to keep your products fresh and protected from moisture and air.
We offer some of the best prices without compromising quality or durability. Moreover, we have custom options so you can get precisely what you need at an affordable price. Therefore, to order your mylar vacuum bags, contact us at sales@noahpackaging.com. You can choose from diverse sizes, shapes, and designs that suit your product's requirements.
Read more
| | |
| --- | --- |
| Box Style | Mylar Bags |
| Dimension (L + W + H) | All Custom Sizes & Shapes |
| Quantities | No Minimum Order Required |
| Paper Stock | 10pt to 28pt (60lb to 400lb) Eco-Friendly Kraft, E-flute Corrugated, Bux Board, Cardstock |
| Printing | No Printing, CMYK, CMYK + 1 PMS color, CMYK + 2 PMS colors |
| Finishing | Gloss Lamination, Matte Lamination, Gloss AQ, Gloss UV, Matte UV, Spot UV, Embossing, Foiling |
| Included Options | Die Cutting, Gluing, Scored,Perforation |
| Additional Options | Eco-Friendly, Recycled Boxes, Biodegradable |
| Proof | Flat View, 3D Mock-up, Physical Sampling (On request) |
| Turnaround | 4 - 8 Business Days, RUSH |
| Shipping | FLAT |
Typically vacuum sealed mylar bags are made from different materials, mainly Mylar.
Yes, these sealed mylar bags can be customized in any size, style, and color according to your requirements.
Depending on your product requirements, you can customize the size of your mylar bags.
The minimum order quantity for your vacuum sealable mylar bags is between 50-100 bags.
Yes, vacuum sealed mylar bags are typically used for packing bulk food items.