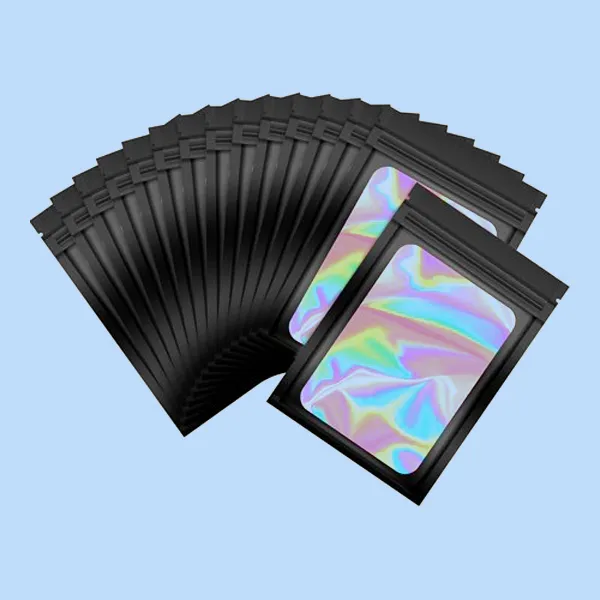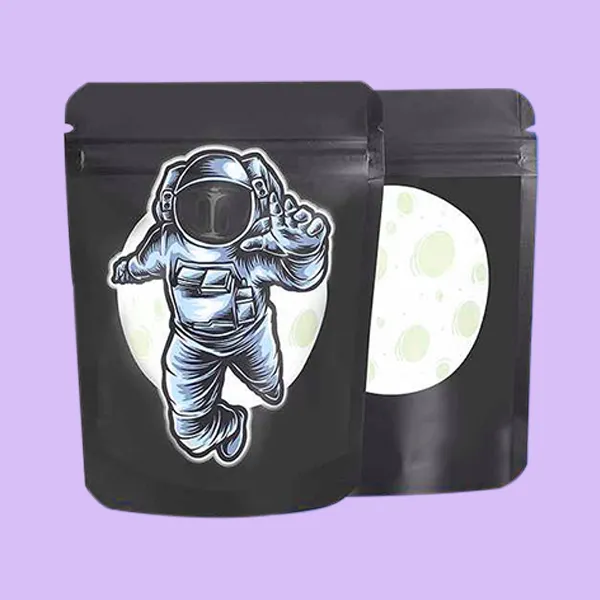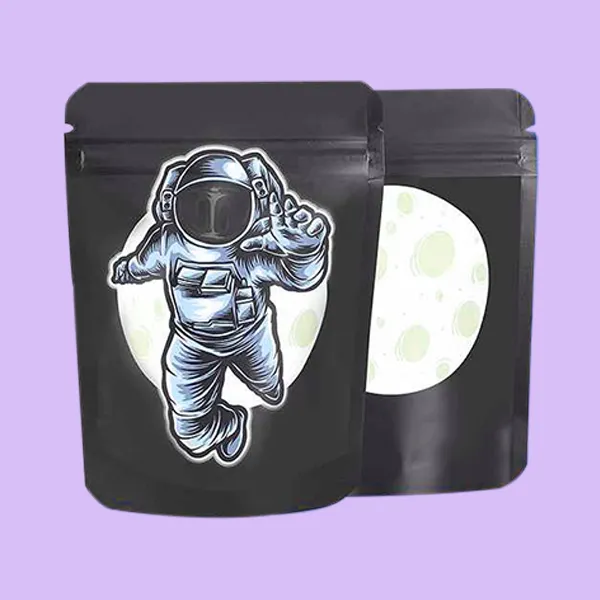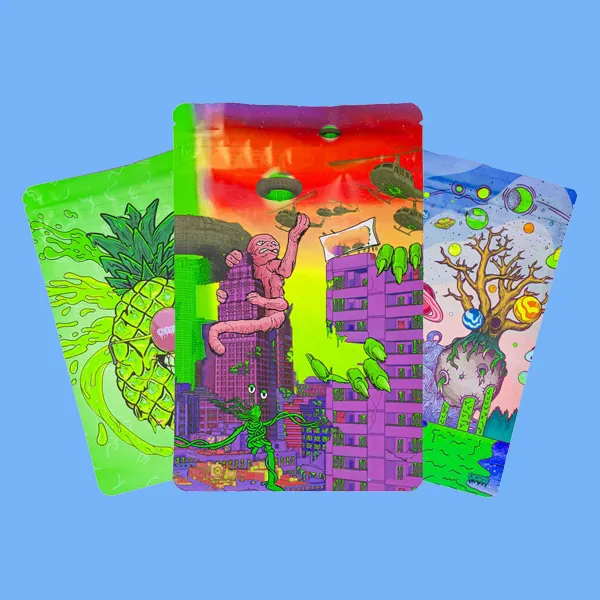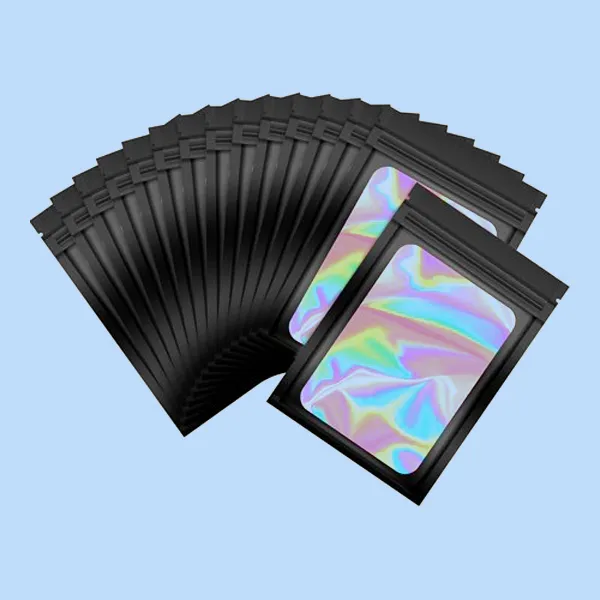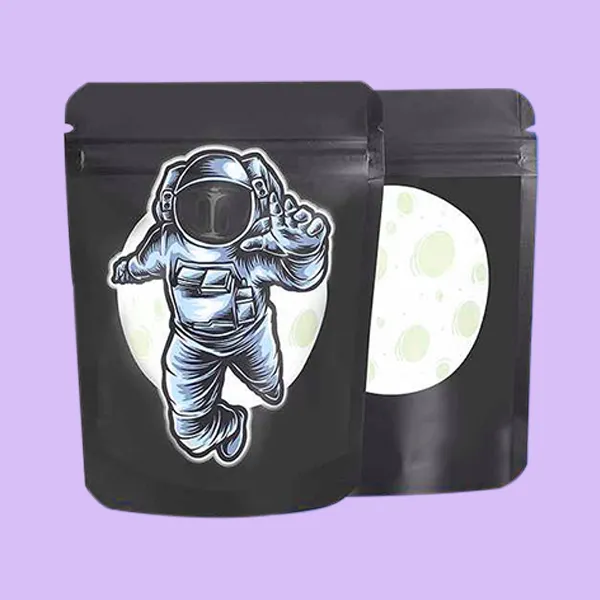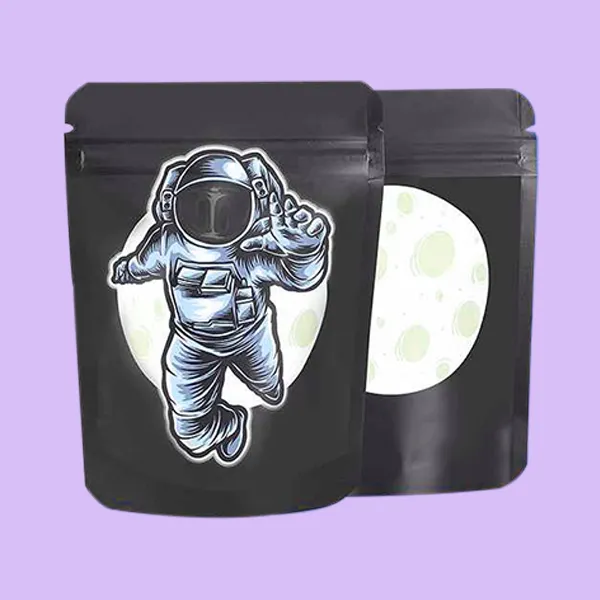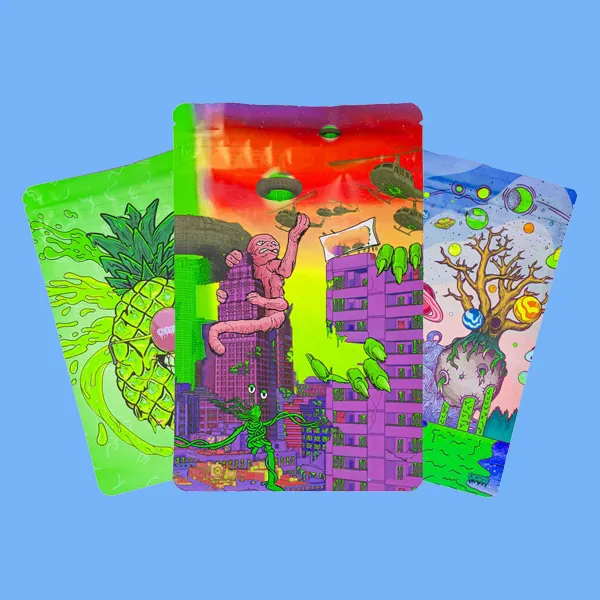 Smell Proof Mylar
Protect your goods and maintain their integrity with our premium, smell proof Mylar bags. Designed with advanced odor containment technology, these customizable bags offer both functionality and eco-friendliness, making them the ideal choice for businesses seeking top-notch packaging options.
Shop with Confidence
Money
Back Guarantee


Upgrade Your Packaging Game With Our iconic Smell Proof Mylar Bags
In the competitive world of business, standing out from the crowd is essential. When it comes to packaging, we understand that it's not just about aesthetics. It's about functionality, reliability, and ensuring your products reach your customers in the best possible condition. That's why we're excited to introduce our revolutionary line of smell proof mylar bags – the game-changer you've been waiting for!
Airtight Seal With Smell Proof Mylar Bags
When it comes to sensitive products, such as herbs, spices, or perishable goods, preserving their freshness and aroma is crucial. Our custom smell proof mylar bags are meticulously crafted using cutting-edge technology that goes beyond conventional packaging solutions. These bags are designed to provide an airtight seal, effectively containing any odors within. This ensures your products maintain their integrity from the manufacturing facility to your customers' hands.
Crafted from high-quality mylar, a material renowned for its excellent barrier properties, our custom smell proof mylar bags create an impenetrable shield against external factors. The multiple layers of laminated film work harmoniously to prevent the leakage of any scent. This makes these Mylar smell proof bags the perfect choice for businesses in need of top-notch wholesale packaging.
Affordable Pricing: The Perfect Combination
At Noah Packaging, we firmly believe that exceptional quality should be accessible to businesses of all sizes. That's why our smell proof mylar bags are not only renowned for their superior performance but also for their affordability. We understand the financial constraints that businesses often face. So, we strive to provide cost-effective packaging solutions without compromising on the quality and functionality you expect.
Our commitment to affordability doesn't mean we compromise on materials or craftsmanship. Each of our smell proof mylar bags is meticulously constructed using premium-grade mylar and state-of-the-art manufacturing techniques. We take pride in delivering products that surpass industry standards while remaining affordable for our valued customers.

Custom Smell Proof Mylar Bags Tailored to Your Brand
At Noah Packaging, we understand the significance of branding in today's competitive market. That's why we offer you the opportunity to create custom packaging solutions that truly reflect your brand's identity. Our dedicated team of experts will work closely with you to design and produce mylar smell proof bags that are tailor-made to meet your unique requirements.
Whether you're looking for vibrant colors, eye-catching logos, or specific dimensions, our customization options are virtually limitless. Elevate your brand's presence with our smell proof mylar bags wholesale, ensuring that your products make a lasting impression on your customers. With our top-of-the-line printing technology, your brand's message will shine through, boosting recognition and customer loyalty.

Smell Proof Mylar Bags for Various Industries
Our mylar smell proof bags are not limited to a specific industry or product type. Their versatility makes them the go-to choice for a wide range of businesses. From food and beverage companies seeking to preserve the freshness of their products to pharmaceutical manufacturers requiring secure packaging for sensitive medications, our mylar bags smell proof deliver exceptional performance across various industries.

The Wholesale Packaging Supplier You Can Trust
When it comes to sourcing packaging solutions for your business, reliability is key. As a leading wholesale packaging supplier, we pride ourselves on our unwavering commitment to quality and customer satisfaction. Our mylar bags smell proof are subjected to rigorous quality control processes. This helps us ensure that smell proof mylar bags wholesale meet our stringent standards before reaching your doorstep.
In addition to the outstanding quality of our products, we also offer competitive pricing that won't break the bank. We understand the importance of finding affordable packaging solutions without compromising on quality. With our wholesale options, you can enjoy significant cost savings while still benefiting from the superior protection and functionality of our smell proof mylar bags. Besides mylar bags, we also offer custom poly mailers in bulk at wholesale rates. You can check them out on our website.

Why Choose Us?
Choose Noah Packaging as your trusted partner in wholesale custom packaging. Let us revolutionize your packaging experience with our smell proof mylar bags, offering unmatched quality, customization, and affordability. Take the leap and unlock the potential of your products with our game-changing packaging solution today!
Remember, we are not just providing packaging; we are empowering your business for success. Order your custom smell proof Mylar bags now and experience the difference firsthand.
Read more
| | |
| --- | --- |
| Box Style | Mylar Bags |
| Dimension (L + W + H) | All Custom Sizes & Shapes |
| Quantities | No Minimum Order Required |
| Paper Stock | 10pt to 28pt (60lb to 400lb) Eco-Friendly Kraft, E-flute Corrugated, Bux Board, Cardstock |
| Printing | No Printing, CMYK, CMYK + 1 PMS color, CMYK + 2 PMS colors |
| Finishing | Gloss Lamination, Matte Lamination, Gloss AQ, Gloss UV, Matte UV, Spot UV, Embossing, Foiling |
| Included Options | Die Cutting, Gluing, Scored,Perforation |
| Additional Options | Eco-Friendly, Recycled Boxes, Biodegradable |
| Proof | Flat View, 3D Mock-up, Physical Sampling (On request) |
| Turnaround | 4 - 8 Business Days, RUSH |
| Shipping | FLAT |
We understand that businesses have diverse packaging needs, which is why our smell-proof Mylar bags come in a wide range of sizes. Whether you require small pouches for individual products or larger bags for bulk packaging, we have you covered.
Yes, our commitment to sustainability extends to our smell-proof Mylar bags. We prioritize the use of eco-friendly materials and production methods to minimize our environmental impact.
We understand that businesses have varying demands, and we strive to accommodate both small and large orders. Our minimum order quantity for smell-proof Mylar bags depends on the specific size and customization requirements.
Our smell-proof Mylar packaging is crafted using high-quality materials that prioritize durability, barrier properties, and odor containment. The primary material used is Mylar, a specialized type of polyester film known for its exceptional strength.
Yes, our smell-proof Mylar packaging is designed with recyclability in mind. While it's important to note that not all recycling facilities accept Mylar or other types of plastic films, many communities have specific recycling programs in place. We encourage you to check with your local recycling centers to determine the recycling options available in your area.