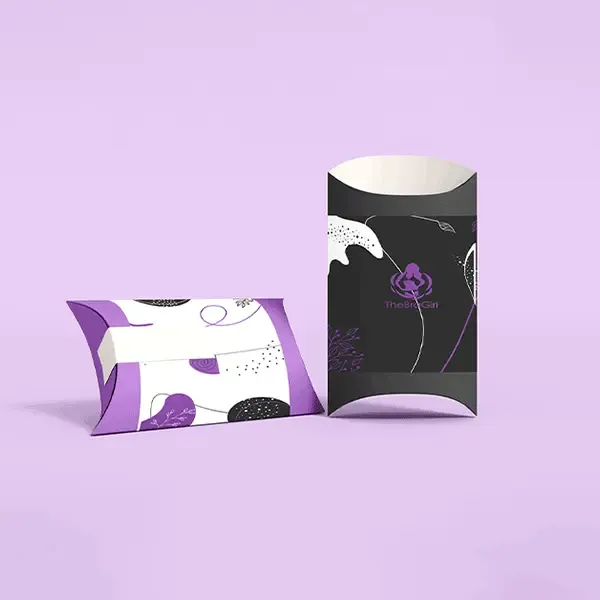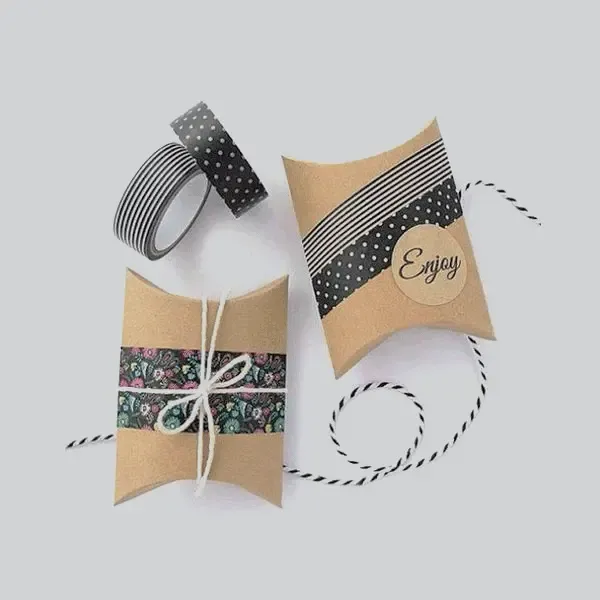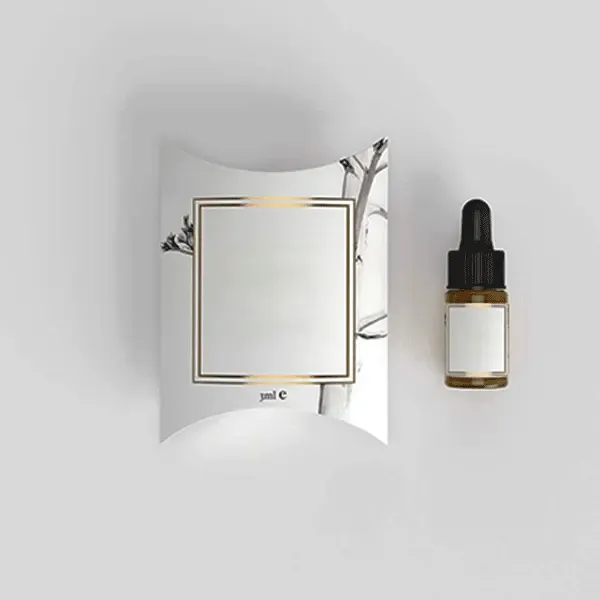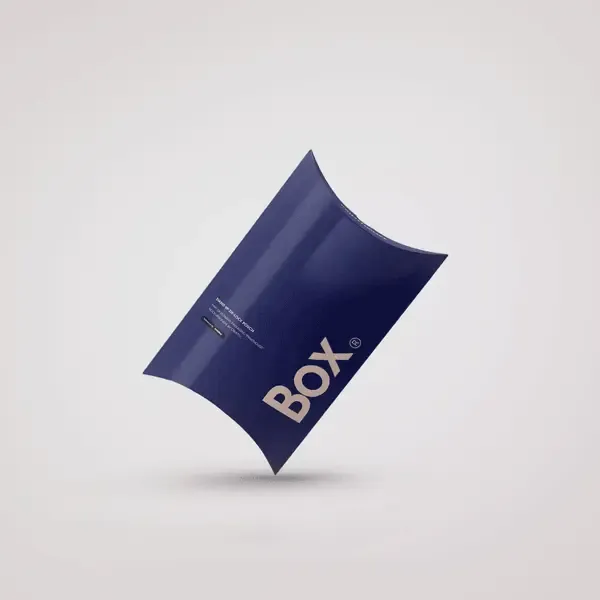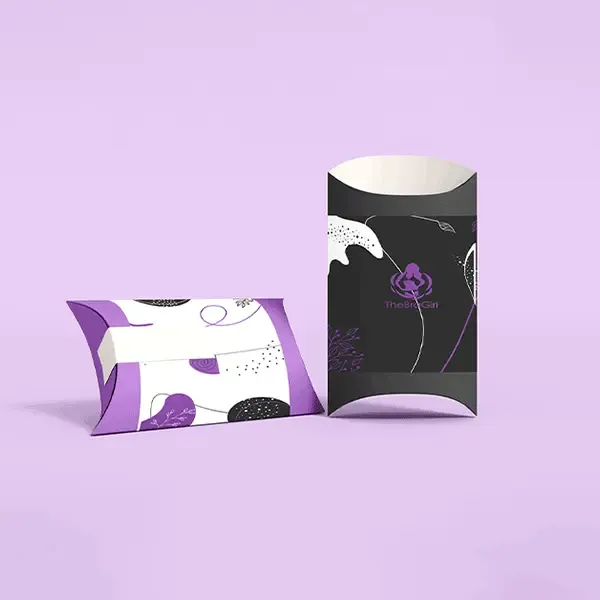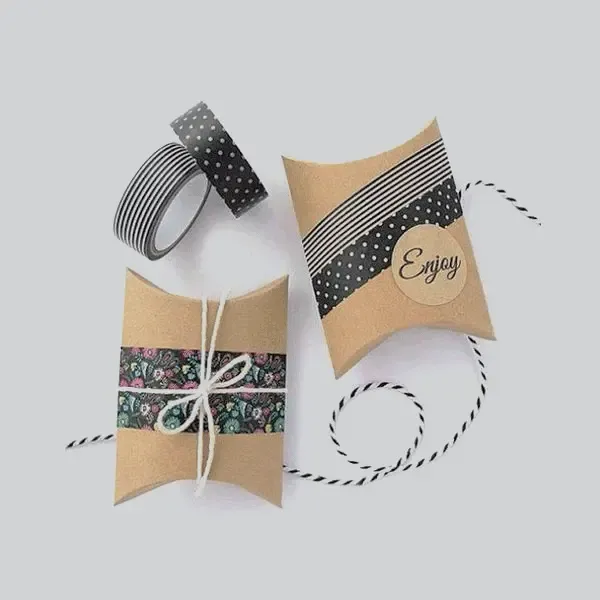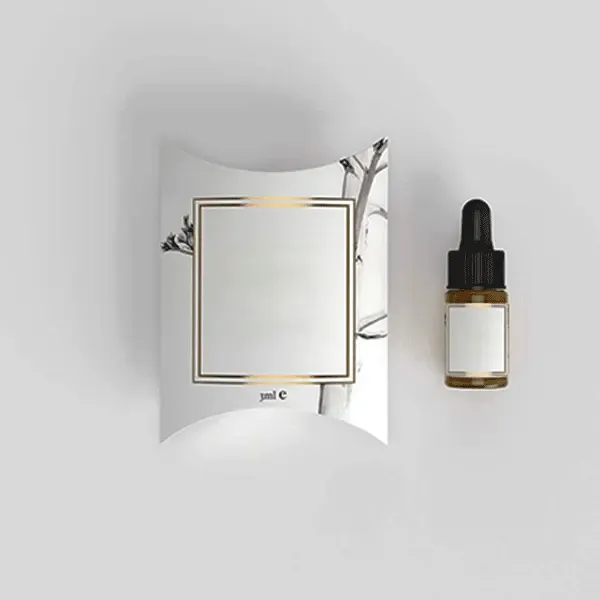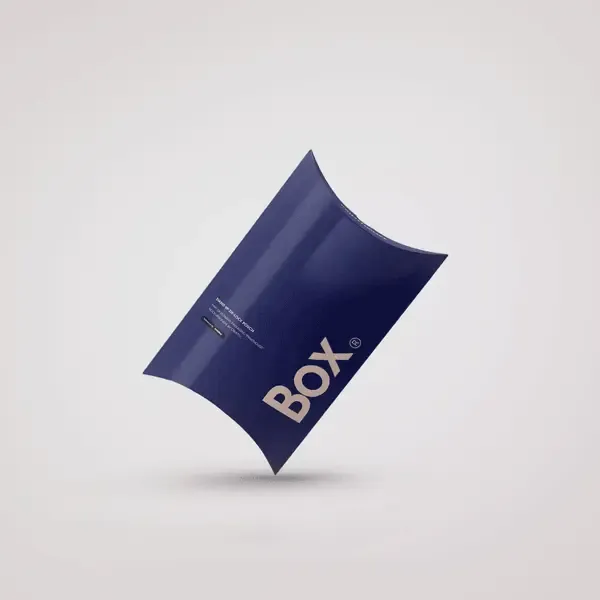 Small Pillow Boxes
Small clear pillow boxes are a versatile packaging option offering numerous benefits to businesses of all sizes. They provide an opportunity for branding and customization while being cost-effective and eco-friendly. Small pillow boxes are perfect for packaging small items and gifts, making them ideal for events like weddings or corporate gifting.
Shop with Confidence
Money
Back Guarantee


Small Pillow Boxes - Great Packaging Solution for Your Small Product
If you are running a business, you know how important it is to create an excellent customer experience. From the moment your customers receive their order, they should feel appreciated and valued. One way to elevate that experience is by using appealing and sturdy product packaging. Custom packaging, such as small pillow boxes are versatile packaging solutions that can help you grow your business in more ways than one. Not only do they provide a visually pleasing way to package your products, but they also offer several benefits, including increased brand recognition and customer loyalty.
At Noah Packaging, you can create large pillow boxes or small christmas pillow boxes that create a lasting impression on your customers. With us, you can create unique designs, colors, shapes, sizes, and materials that reflect your brand's personality and message.
How Can Small Pillow Gift Boxes Increase Brand Awareness?
Small pillow gift boxes are a unique and creative way to increase brand awareness. These boxes are perfect for packing and gifting small items like jewelry, accessories, cosmetics, or other gifts. They are available in several shapes and sizes and can be customized with your brand logo or design. One of the benefits of using small pillow boxes is that they create a memorable experience for your customers. When someone receives a product in a beautifully designed box, they are more likely to remember the brand behind it.
This type of packaging also gives the impression that you care about the details and quality of your products. Another advantage of custom small pillow gift boxes is their flexibility in marketing campaigns. Doing so increases brand awareness and generates additional revenue streams for your business.
Highlighting the Advantages of Custom Small Pillow Boxes for Your Business
Small pillow boxes are a versatile and cost-effective packaging solution for all types of businesses. These boxes offer several advantages over traditional packaging options, including their unique shape and design that can help brands stand out on store shelves or online marketplaces. They also provide an excellent opportunity for businesses to creatively showcase their branding and messaging.
One of the main benefits of small pillow boxes is that they are customizable to meet the specific needs of each business. Brands can choose from a wide range of sizes, materials, colors, and printing options to create packaging that perfectly reflects their brand identity and values. It allows businesses to set themselves apart from competitors and build stronger customer connections.
Lightweight and Convenient
Moreover, small pillow boxes are lightweight, easy to handle, and convenient for both customers and retailers. Their compact size makes them ideal for shipping small items like jewelry or cosmetics while protecting them from damage during transit.
One of the biggest benefits of custom packaging is its versatility. They can be used for various products, including jewelry, cosmetics, electronics, food items, etc. They offer excellent protection to the products inside while creating an unforgettable unboxing experience for your customers.
Eco-Friendly And Cost-Effective Small Pillow Boxes Wholesale
Are you seeking a sustainable, affordable wholesale packaging solution for your small products? Look no further than small clear pillow boxes from Noah Packaging! Small pillow boxes are a great way to package small items such as jewelry, cosmetics, and small gifts. They can be used for various special occasions, such as weddings, birthdays, and event large corporate events.
At Noah Packaging, eco-friendly small pillow boxes wholesale is made from recyclable materials such as paperboard or cardboard, which can easily decompose in landfills. It reduces waste and pollution while maintaining the quality of your products. The best part is that these eco-friendly options do not compromise on style or durability – they come in different colors and finishes to match your branding needs.
In addition to being environmentally friendly and customizable, pillow boxes are also cost-effective. Their compact size requires less material than larger packaging options like bags or cartons, which means lower production costs.
Let's Get In Touch:
Noah Packaging is a trustworthy and reliable choice for small and large pillow boxes. Our dedication to sustainability ensures that all packaging wholesale is eco-friendly without compromising quality. By choosing Noah Packaging, you can rest assured that your products will be packaged with care and appeal, setting your business apart from the competition. Don't hesitate to make the right choice for your business – choose Noah Packaging today! Contact us at sales@noahpackaging.com.
Read more
| | |
| --- | --- |
| Box Style | Pillow Boxes |
| Dimension (L + W + H) | All Custom Sizes & Shapes |
| Quantities | No Minimum Order Required |
| Paper Stock | 10pt to 28pt (60lb to 400lb) Eco-Friendly Kraft, E-flute Corrugated, Bux Board, Cardstock |
| Printing | No Printing, CMYK, CMYK + 1 PMS color, CMYK + 2 PMS colors |
| Finishing | Gloss Lamination, Matte Lamination, Gloss AQ, Gloss UV, Matte UV, Spot UV, Embossing, Foiling |
| Included Options | Die Cutting, Gluing, Scored,Perforation |
| Additional Options | Eco-Friendly, Recycled Boxes, Biodegradable |
| Proof | Flat View, 3D Mock-up, Physical Sampling (On request) |
| Turnaround | 4 - 8 Business Days, RUSH |
| Shipping | FLAT |
Small pillow boxes can be used to package various products such as cosmetics, jewelry, chocolates, and other small gifts.
Pillow boxes have multiple advantages, including attractive presentation, versatility, protection, and convenience.
Yes, pillow boxes can be customized with branding, logos, and other design elements.
The answer is yes. These small pillow gift boxes can be used for packing jewelry and small accessories.
You can purchase pillow boxes small for your business or personal use at Noah Packaging from anywhere in the USA.