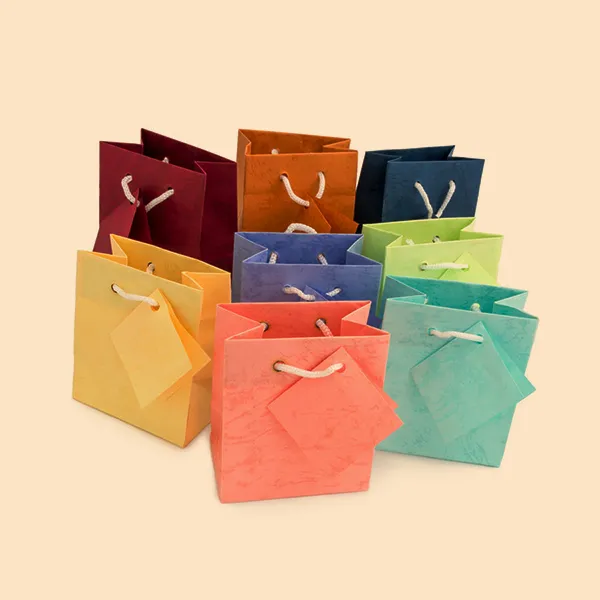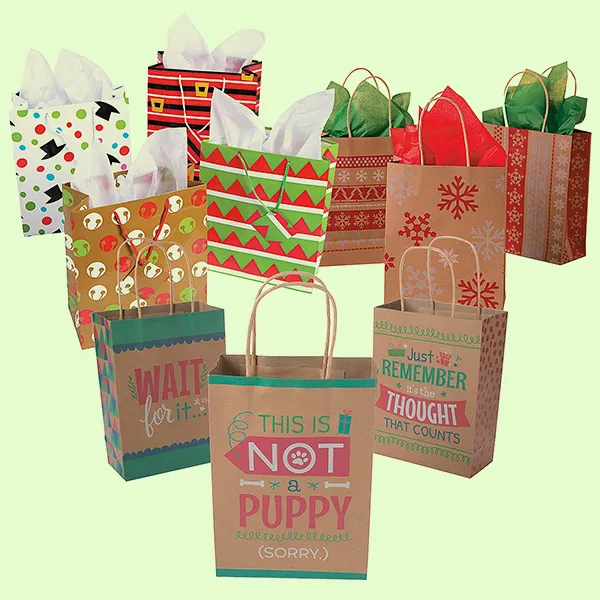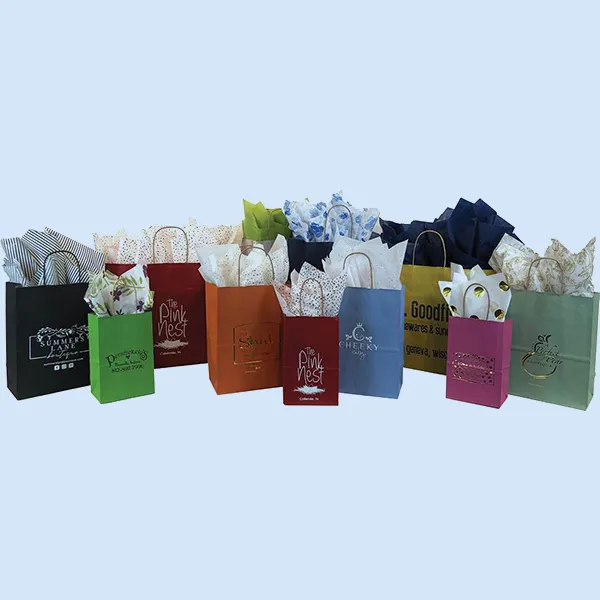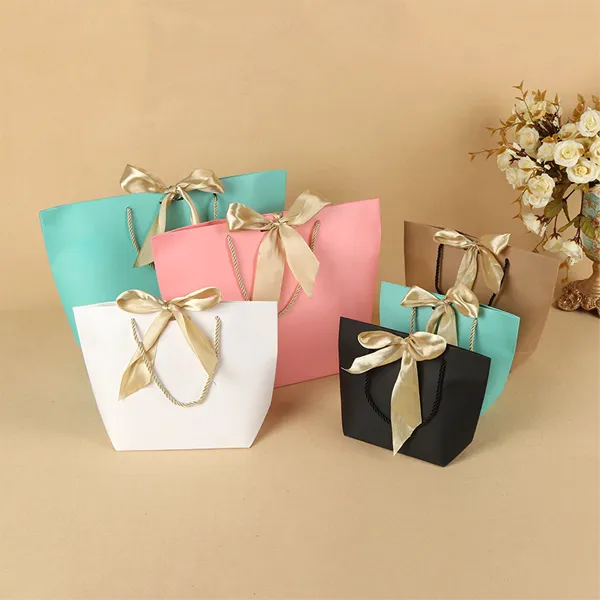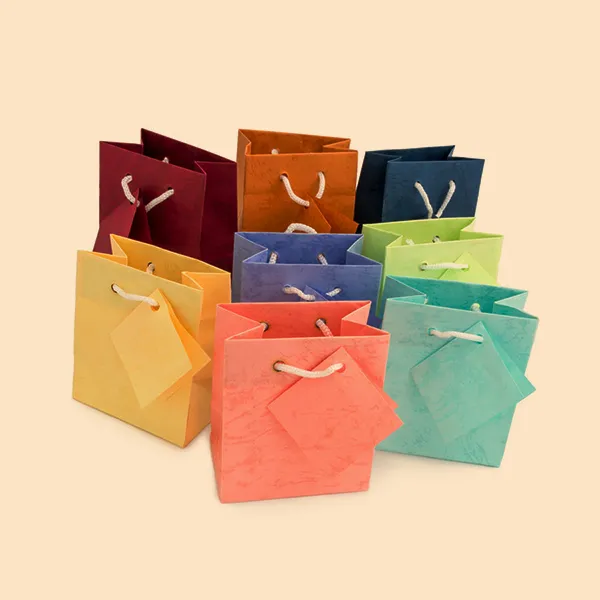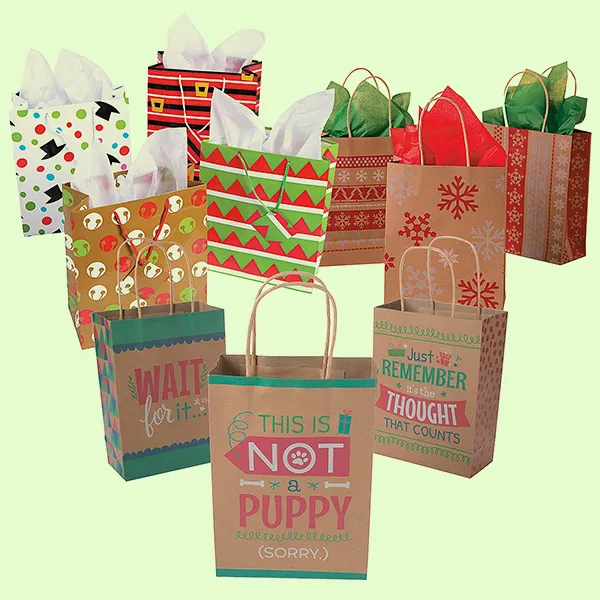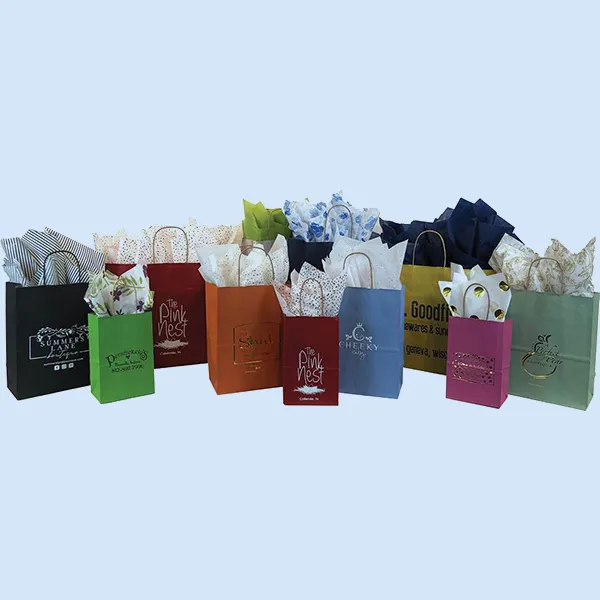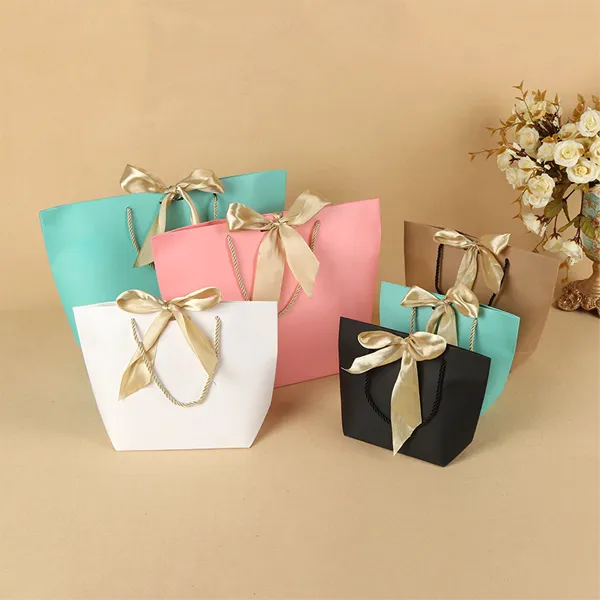 Small Gift Bags
Make your gifts alluring with our adorable small gift bags. Designed to add a touch of charm, these bags are perfect for presenting tokens of affection. With various sizes and delightful designs, our small gift paper bags ensure that every gift is beautifully packaged. Attractive custom packaging leaves a lasting impression on the recipient.
Shop with Confidence
Money
Back Guarantee


Enhance The Charm Of Your Gifts With Adorable Small Gift Bags
The importance of presentation matters a lot when it comes to gift-giving. Our small gift bags are designed to add a delightful touch to any occasion. From birthdays and anniversaries to baby showers and holidays, these paper bags are perfect to elevate your thoughtful gestures.
With a variety of customization options, you can find the ideal small gift paper bags to match your needs. Whether you're packing jewelry, small trinkets, or sweet treats, our adorable small paper gift bags are ideal. They provide a charming packaging solution that will make your gifts stand out.
Made with high-quality materials and attention to detail, our small gift bag packaging is heart-touching. Beautiful custom packaging ensures that the joy and excitement of your thoughtful presents are beautifully conveyed from the moment they are received. Let our adorable small gift packaging bags enhance the charm of your gifts and create lasting memories for your loved ones.
Add Creativity To Your Small Gift Paper Bags
Inject a dose of creativity into your gift-giving with our creative paper packaging. These versatile small gift bags provide the perfect canvas for your imagination to run wild. From embellishments and ribbons to personalized tags and stickers, you can customize these bags.
They reflect your unique style and make your gifts truly unforgettable. Let your creativity shine through as you present your heartfelt tokens in our charming small gift packaging bags.
Shop small paper gift bags for every occasion
No matter what the occasion is, our collection of small paper gift bags has got you covered. From birthdays and weddings to holidays and special events, we offer a wide range of designs and sizes to suit every gifting need.
Whether you're wrapping delicate jewelry, small trinkets, or heartfelt notes, our small gift paper packaging gives you the best. They ensure that your presents are beautifully packaged and ready to be shared with loved ones.
Countless Customization Options For Small Gift Bags
Personalize your small gift bags and make them truly unique with our countless customization options. Add a touch of elegance by printing names, dates, or special messages on the paper shopping bags. Incorporate your brand's logo or artwork to create a memorable impression.
With various colors, finishes, and printing techniques available, the possibilities for customization are endless. Elevate your gift-giving experience by tailoring our small gift bag packaging to your specific needs and preferences.
Add Branding Elements On Small Gift Bags Packaging
Make a lasting impression with our small gift bags that allow you to incorporate branding elements. Showcase your business logo, tagline, or website on the bags to create brand recognition and reinforce your professional image.
By adding branding elements to the packaging, you transform your small gift packaging bags into powerful marketing tools. This will result in leaving a positive impression on recipients and promoting your brand long after the gift has been unwrapped.
Go Towards The Affordable Small Gift Bags Wholesale
Maximize your budget and stock up on paper packaging by getting small gift bags wholesale and small gift bags in bulk. Small gift bags bulk ensures that you have an ample supply of high-quality small gift packaging bags at a cost-effective price point.
Whether you're a retailer, event planner, or simply someone who frequently gives gifts, our small gift bags wholesale provide a cost-efficient solution without compromising on quality. Choose affordability without compromising on style with us.
Unwrap Your Precious Gifts With the Best Packaging Company
Searching for the best packaging company? So you are at the right place. NOAH Packaging is one of the leading packaging companies in the USA. Unleash the excitement of unwrapping precious gifts with our exquisite small gift packaging bags.
Crafted with care and attention to detail, our small gift bags are designed to make your gift-giving experience truly special. It promotes your brand in the market and brings customer loyalty relationships with potential customers. With our small gift packaging bags, you can enhance the joy and create memorable moments that will be cherished by your loved ones.
Unwrap precious memories with us as you present your heartfelt gifts in our stunning small gift packaging bags. So why wait? Book catchy yet stylish small gift packaging bags from our platform by contacting us at sales@noahpackaging.com
Read more
| | |
| --- | --- |
| Box Style | Paper Bags |
| Dimension (L + W + H) | All Custom Sizes & Shapes |
| Quantities | No Minimum Order Required |
| Paper Stock | 10pt to 28pt (60lb to 400lb) Eco-Friendly Kraft, E-flute Corrugated, Bux Board, Cardstock |
| Printing | No Printing, CMYK, CMYK + 1 PMS color, CMYK + 2 PMS colors |
| Finishing | Gloss Lamination, Matte Lamination, Gloss AQ, Gloss UV, Matte UV, Spot UV, Embossing, Foiling |
| Included Options | Die Cutting, Gluing, Scored, Perforation |
| Additional Options | Eco-Friendly, Recycled Boxes, Biodegradable |
| Proof | Flat View, 3D Mock-up, Physical Sampling (On request) |
| Turnaround | 4 - 8 Business Days, RUSH |
| Shipping | FLAT |
You can customize a small gift bag's shape, size, style, design, prints, or packaging material as per your need and requirement.
Small gift packaging bags can be small, medium, large, or custom size ranges.
Small gift bags are made up of cardboard, corrugated, or Kraft paperboard packaging material.
Small gift packaging bags are printed with your brand name, logo, custom design, company's important information, and taglines.
Small gift bags made up of Kraft paperboard material are fully recycled and biodegradable.