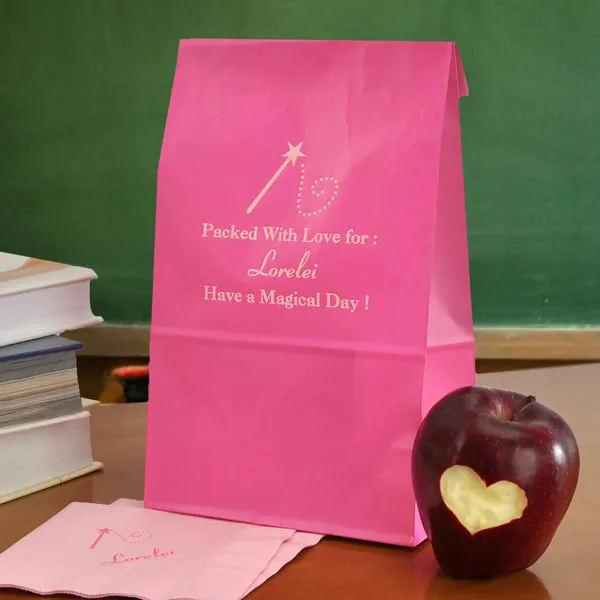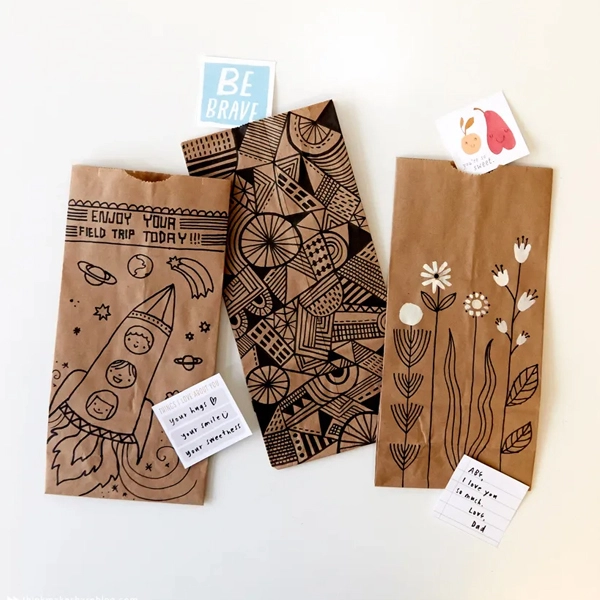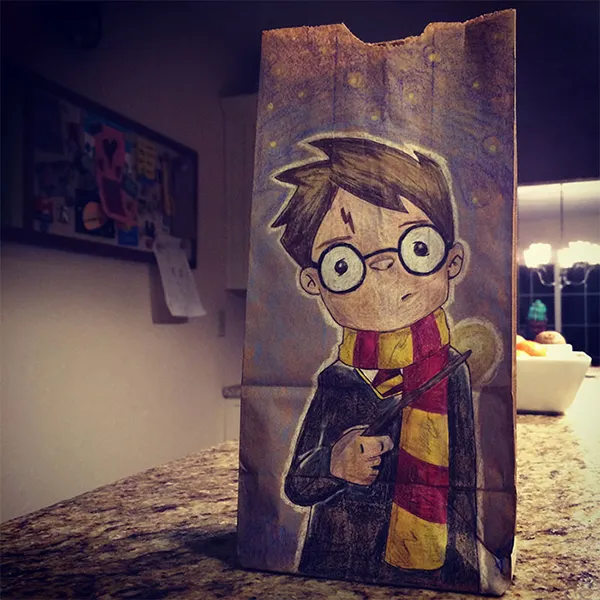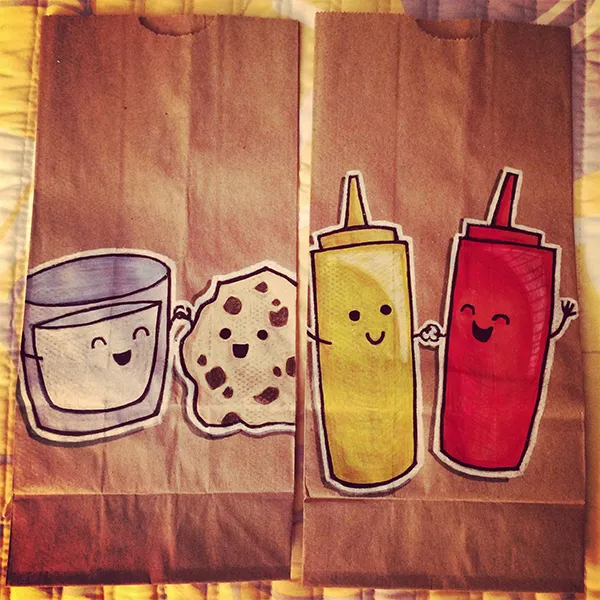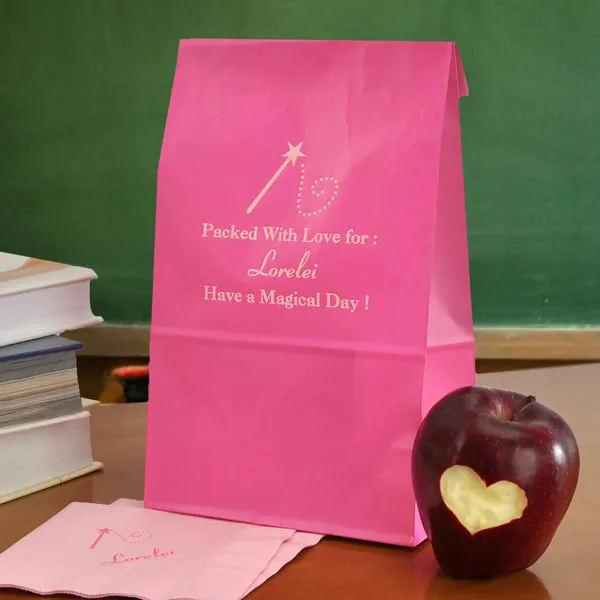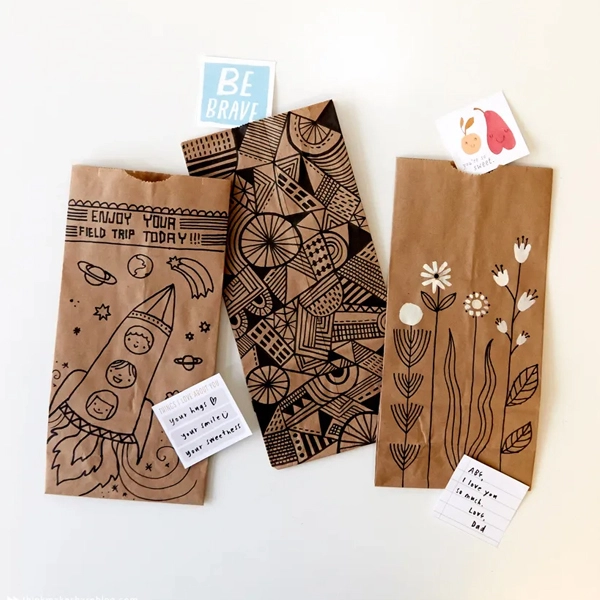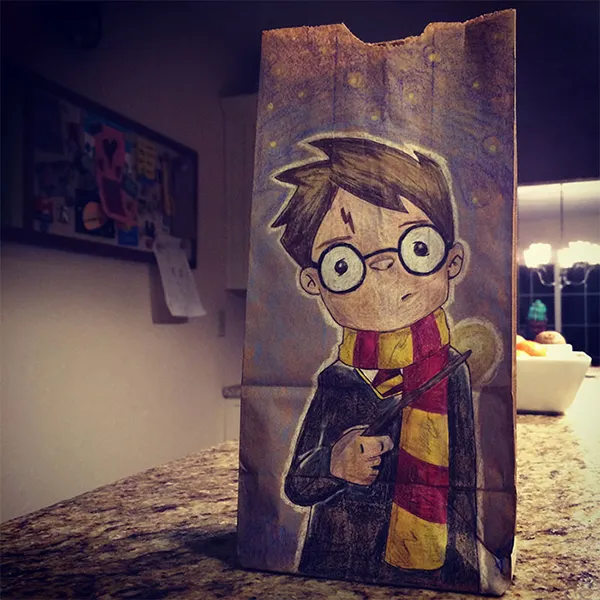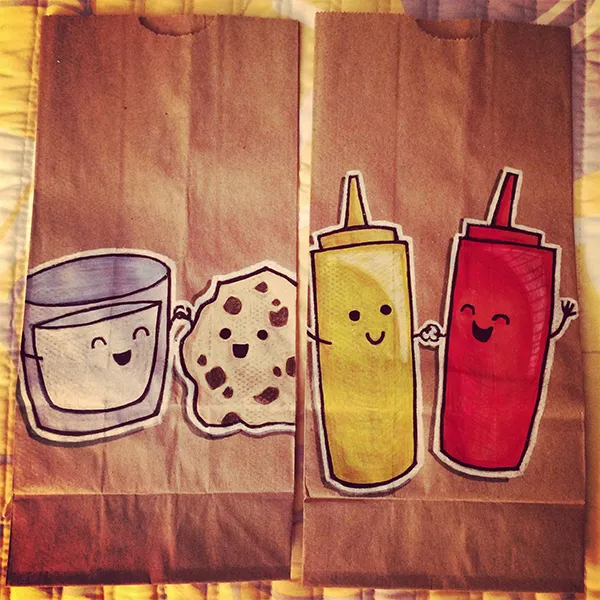 Paper Lunch Bags
Discover the convenience and eco-friendliness of paper lunch bags. These versatile packaging options are perfect for carrying your meals on the go. Made from sustainable materials, they promote a green environment. Upgrade your lunch experience with these convenient and environmentally friendly paper bags and give your customers a high-end look.
Shop with Confidence
Money
Back Guarantee


Paper Lunch Bags: Convenient and Eco-Friendly Packaging Option
In today's competitive market, custom packaging plays a vital role in establishing a brand's identity and making a lasting impression on customers. As the best packaging company, we understand the significance of custom packaging and its impact on brand recognition. Now, when it comes to food packaging, paper lunch bags emerge as a convenient and eco-friendly option.
Our high-quality colored paper lunch bags provide a perfect balance of practicality and sustainability. They are designed to ensure the safe and secure transportation of meals, making them ideal for customers. With our brown lunch bags, you can not only upgrade your packaging but also align your brand with eco-conscious values.
By choosing our products, you can confidently showcase your commitment to sustainability and make a positive impact on the environment. Trust us to deliver exceptional paper gift bags that elevate your brand and capture the attention of your target audience.
Pack Your Meals With Style
Make your lunchtime meals a fashionable one with our eye-catching collection of colored paper lunch bags. We offer trendy designs and customizable options, allowing you to showcase your unique style. Whether it's a bold pattern, a personalized logo, or an eye-catching artwork, we have you covered in all.
Our white paper lunch bags let you pack your meals with style and make a statement of your brand in the market. Paper lunch bags with handles ease your customers in carrying the food from one place to another. Moreover, it grabs more customers' interest and increases revenue.
Choose Brown Paper Lunch Bags For Greener Future
Join the movement towards a greener future by opting for brown lunch bags. Made from sustainable materials, our brown lunch bags offer an eco-friendly alternative to single-use plastics. By choosing brown paper lunch bags, you contribute to reducing waste and minimizing your environmental footprint. Make a conscious choice for a greener planet by embracing our eco-friendly packaging solution.
Keep Your Meals Fresh With High-Quality Paper Lunch Bags
When it comes to keeping your meals fresh and tasty, our high-quality paper lunch packaging bags have got you covered. Crafted with care, these bags offer excellent insulation and moisture resistance, ensuring that your food stays at its best. Whether it's a warm soup, a crisp salad, or a delicious sandwich, our paper lunch packaging bags maintain freshness and preserve flavors. Cardboard boxes are considered one of our durable paper lunch bags that give full security to the packed product.
Discover Paper Lunch Bags For Every Occasion
No matter the occasion, our diverse range of paper lunch packaging bags has something to offer. From white paper lunch bags to any other colored paper lunch bags, we have a wide collection of all. From small and compact options for a quick snack to larger ones for a hearty meal, we have the perfect size to suit your needs. Whether it's for school, work, picnics, or outings, our paper lunch packaging bags are designed to accompany you on every adventure.
Go For The Wholesale Packaging Options
Maximize your savings and streamline your packaging process by exploring our wholesale packaging options. Buying in bulk not only ensures cost-effectiveness but also guarantees a steady supply of paper lunch packaging bags. With our affordable wholesale custom packaging solutions, you can stock up on quality products.
We optimize your budget and meet your business requirements. You will never find any compromise on your product's quality. Get all the customized options for your wholesale order too.
Partner With Us To Stand Out In Market
Searching for one of the best packaging solution providers in your town? Stop wandering here and there. At Noah Packaging, you get the most stylish and attention-grabbing paper lunch bags with handles. When you partner with us, you gain a competitive edge in the market. Our top-notch brown paper lunch bags are crafted to make your brand stand out and get noticed.
We understand the importance of quality, durability, and design when it comes to packaging. Therefore, we provide you with trendy and custom printed paper lunch bags to enhance the elegance of your product. Trust us to deliver exceptional products that enhance your brand's visibility and make a memorable impression on your customers. So contact our customer care agents at sales@noahpackaging.com at any time. Get in touch to create the perfect packaging.
Read more
| | |
| --- | --- |
| Box Style | Paper Bags |
| Dimension (L + W + H) | All Custom Sizes & Shapes |
| Quantities | No Minimum Order Required |
| Paper Stock | 10pt to 28pt (60lb to 400lb) Eco-Friendly Kraft, E-flute Corrugated, Bux Board, Cardstock |
| Printing | No Printing, CMYK, CMYK + 1 PMS color, CMYK + 2 PMS colors |
| Finishing | Gloss Lamination, Matte Lamination, Gloss AQ, Gloss UV, Matte UV, Spot UV, Embossing, Foiling |
| Included Options | Die Cutting, Gluing, Scored, Perforation |
| Additional Options | Eco-Friendly, Recycled Boxes, Biodegradable |
| Proof | Flat View, 3D Mock-up, Physical Sampling (On request) |
| Turnaround | 4 - 8 Business Days, RUSH |
| Shipping | FLAT |
Cardboard or Kraft paperboard materials are used to make paper lunch packaging bags.
Paper lunch bags made up of eco-friendly packaging materials such as cardboard or Kraft paperboard are considered eco-friendly. They are fully recycled or biodegradable.
You can customize the color, shape, size, style, design, prints, and packaging material of your paper lunch packaging bags.
They come in various sizes depending on the size of the packed product. They can be of small, medium, or large size.
Custom-printed paper lunch packaging bags can be imprinted with your brand's logo, name, contact information, and promotional taglines. Adding these branding elements enhances your brand awareness among potential customers.