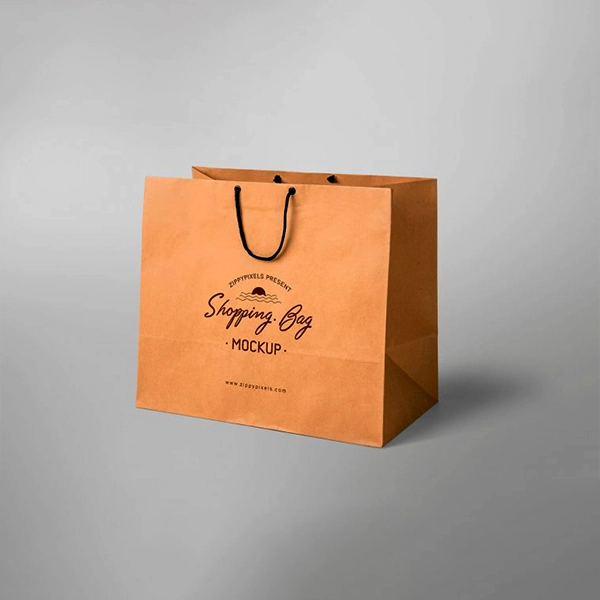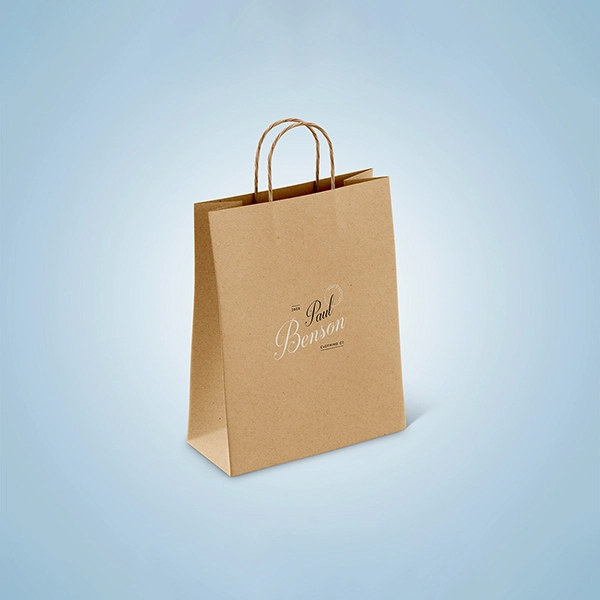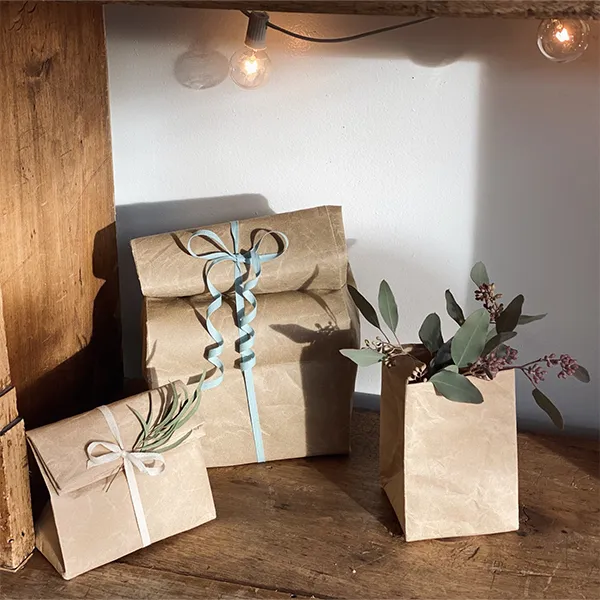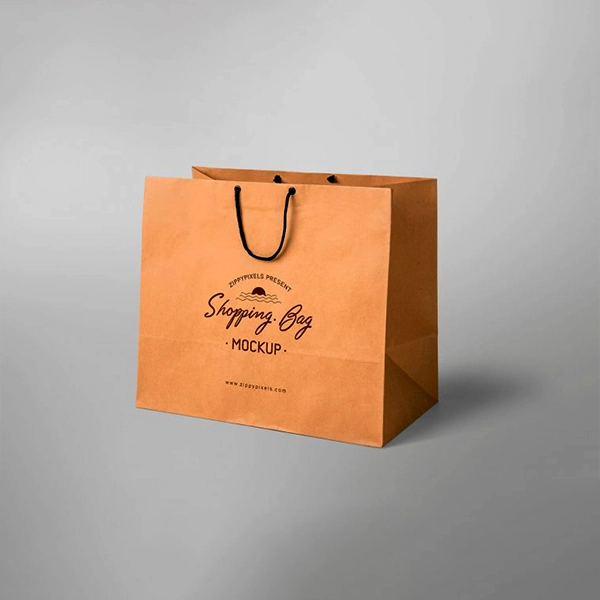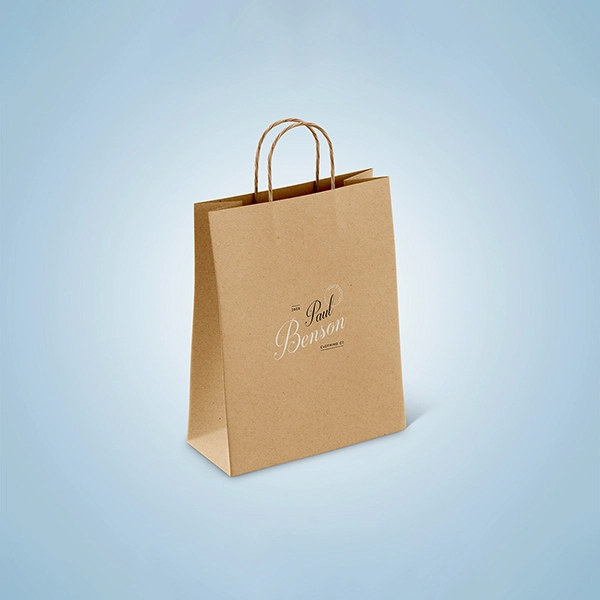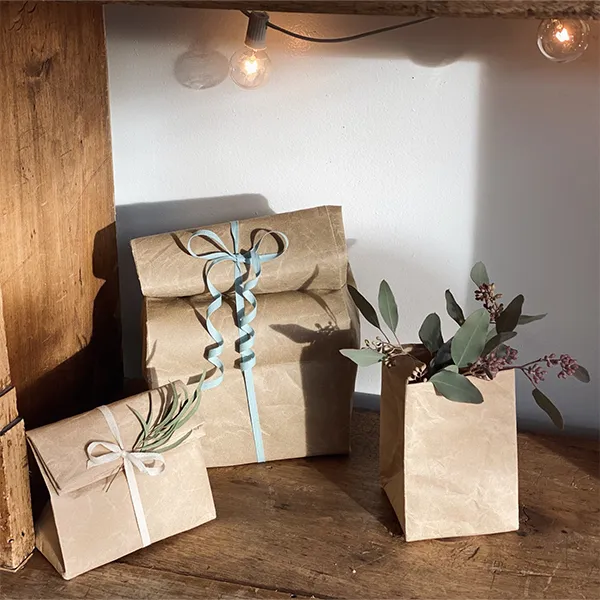 Brown Paper Bags
Unlock a world of possibilities with our exceptional packaging solutions. Make the smart choice today and reap the rewards of our premium brown paper bags. Transform your packaging, elevate your brand, and make a lasting impact with our exquisite kraft paper bags. Order now and experience the difference they can make in the success and growth of your business.
Shop with Confidence
Money
Back Guarantee


Unveiling the Versatility of Brown Paper Bags
Prepare to embark on a journey of discovery as we unveil the boundless versatility of our premium brown paper bags. Noah Packaging carefully crafts paper bags with the utmost precision and attention to detail. Moreover, our bags possess a unique blend of elegance, durability, and functionality. Whether you need them for retail or any other purpose, our brown paper bags stand as the pinnacle of packaging solutions.
Our brown paper bags with handles ensure your company is in line with the steadily increasing demand for green packaging. Let's now get into the various remarkable features and benefits that set your kraft paper bags apart. Plus, you can also buy white paper bags, which are the perfect choice for your diverse business needs.
Unmatched Quality and Durability - A Cut Above the Rest
At Noah Packaging, we firmly prioritize delivering products of the highest quality. Our brown paper bags exemplify this commitment. Moreover, meticulously crafted with a masterful touch, these bags offer exceptional strength and unparalleled durability. Furthermore, our brown paper handle bags enable you to confidently transport and store your valuable goods.
Premium-grade kraft paper is used to make each brown paper bag. Excellent tear resistance and unwavering dependability are two qualities that set Kraft apart. So, the sturdy build of our bags ensures that your products remain secure and shielded from potential damage or unwanted spillage. With our brown kraft paper handle bags, you can start your business ventures with complete confidence, knowing that your goods are in the best hands.
Elevate Your Brand's Image with the Blend of Fashion and Function
Functionality, intertwined with style, forms the very essence of our brown paper bags. So, look at the captivating sight of these bags. Paper bags are designed to harmoniously combine practicality with unmatched aesthetic appeal. Moreover, the natural texture of the bags adds an air of sophistication to your packaging. They also leave an indelible impression on your esteemed customers. Be it a boutique, bakery, or specialty store, our brown paper handle bags effortlessly elevate your brand's visual identity. Additionally, they make your brand stand out from the sea of ordinary packaging.
Our brown paper bags are designed to be more practical in your daily operations than just their eye-catching exterior. Equipped with sturdy handles, these bags ensure easy handling. Furthermore, handles provide effortless transportation for both you and your valued customers. Whether it's groceries, gifts, or delicate items, our bags provide the perfect solution for convenient and hassle-free carrying.
Eco-Friendly Packaging for a Sustainable Future
Join the movement towards sustainability with our thoughtfully designed brown paper lunch bags. Crafted from 100% recyclable materials, these bags offer a greener alternative to traditional plastic packaging. By embracing our eco-friendly brown paper bags, you showcase your unwavering commitment to the environment. Moreover, our bags appeal to a growing base of conscious consumers who prioritize eco-conscious brands.
Make a Resounding Statement with Brown Paper Bags
In conclusion, our brown paper bags embody the very essence of packaging excellence. With their unrivaled versatility, remarkable durability, and eco-friendly features, they offer a holistic and comprehensive solution for all your business needs.
Choose our brown paper bags wholesale and witness the transformative impact they have on your brand. Elevate your packaging game to new heights by offering your customers an experience that goes beyond the ordinary. Let the charm and functionality of our brown paper bags enhance every purchase, leaving a lasting impression on your valued clientele.
Wholesale Packaging Solutions Tailored to Your Unique Needs
Are you in search of brown paper bags wholesale? Look no further! Noah Packaging is the best provider of wholesale packaging. Kraft paper bags are expertly produced to meet the needs of your company. With our flexible ordering options, you have the freedom to choose the precise quantity that aligns with your requirements. Whether you need small quantities or a large-scale order to cater to your expanding customers, we are the best packaging company for your needs.
Your customers deserve nothing less than excellence, and our bags deliver just that. Place your order today and let us embark on this remarkable journey together, where your business thrives, and your packaging becomes an emblem of distinction.
Read more
| | |
| --- | --- |
| Box Style | Paper Bags |
| Dimension (L + W + H) | All Custom Sizes & Shapes |
| Quantities | No Minimum Order Required |
| Paper Stock | 10pt to 28pt (60lb to 400lb) Eco-Friendly Kraft, E-flute Corrugated, Bux Board, Cardstock |
| Printing | No Printing, CMYK, CMYK + 1 PMS color, CMYK + 2 PMS colors |
| Finishing | Gloss Lamination, Matte Lamination, Gloss AQ, Gloss UV, Matte UV, Spot UV, Embossing, Foiling |
| Included Options | Die Cutting, Gluing, Scored, Perforation |
| Additional Options | Eco-Friendly, Recycled Boxes, Biodegradable |
| Proof | Flat View, 3D Mock-up, Physical Sampling (On request) |
| Turnaround | 4 - 8 Business Days, RUSH |
| Shipping | FLAT |
Paper bag packaging is considered eco-friendly. Typically, this packaging is made from environmentally friendly materials like kraft paper, which is made from wood pulp.
The primary material used to create brown bag packaging is kraft paper. Kraft paper is a durable and sturdy material. The use of kraft paper ensures that brown paper packaging maintains its integrity while providing a sustainable alternative to other packaging materials.
In order to meet your unique branding and packaging needs, kraft paper bag packaging can be customized. Customization options are available, whether you want your business' logo, graphic, or advertising message printed on the bags.
Absolutely! You can print brown paper bag packaging to display your brand logo, creative works, or any other information you desire. Whether you prefer a simple logo or a detailed design, printing options are available to meet your specific needs.
Yes, brown paper bag packaging is recyclable. due to the fact that it is made of paper and can be recycled with paper products.