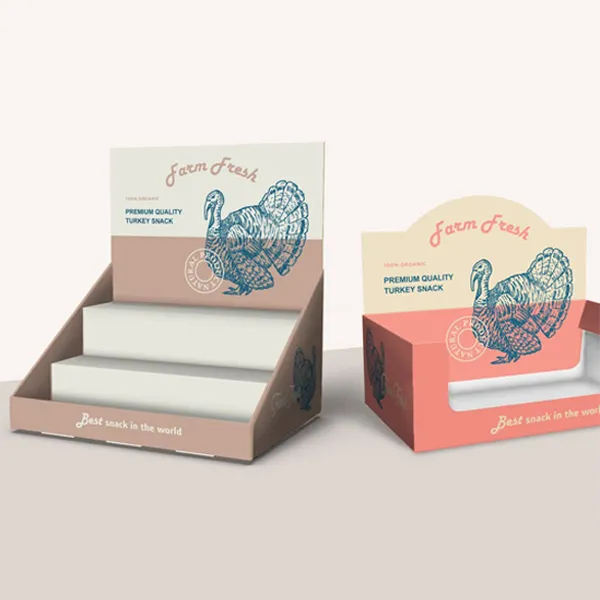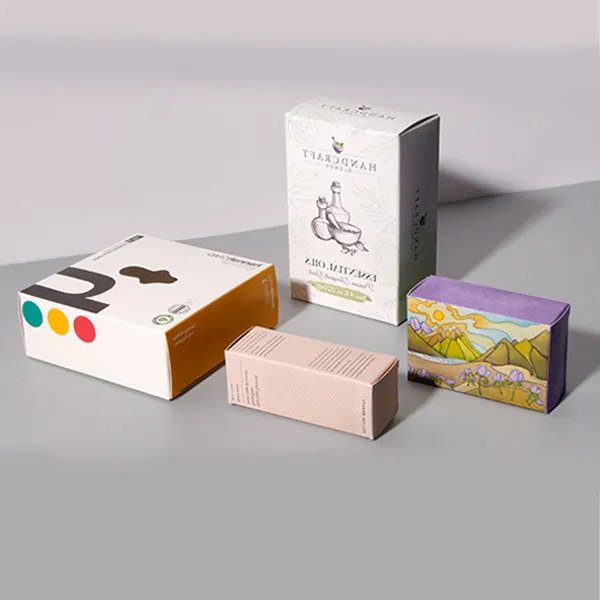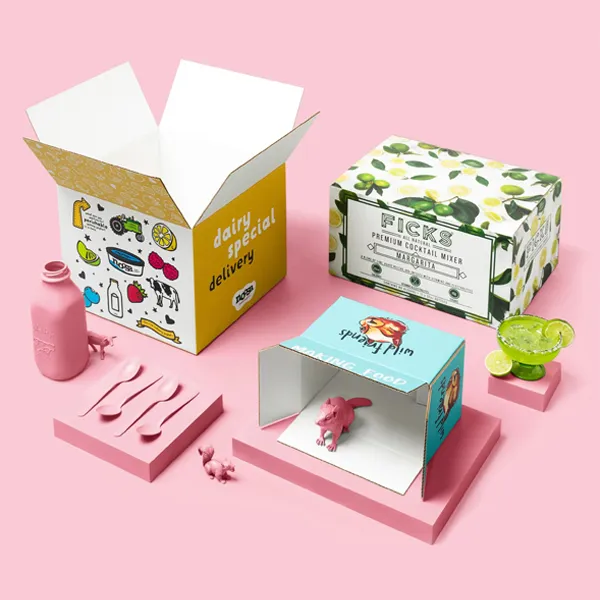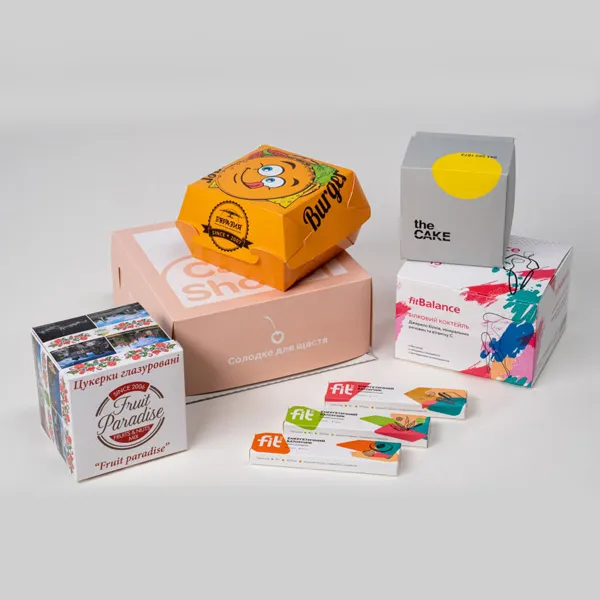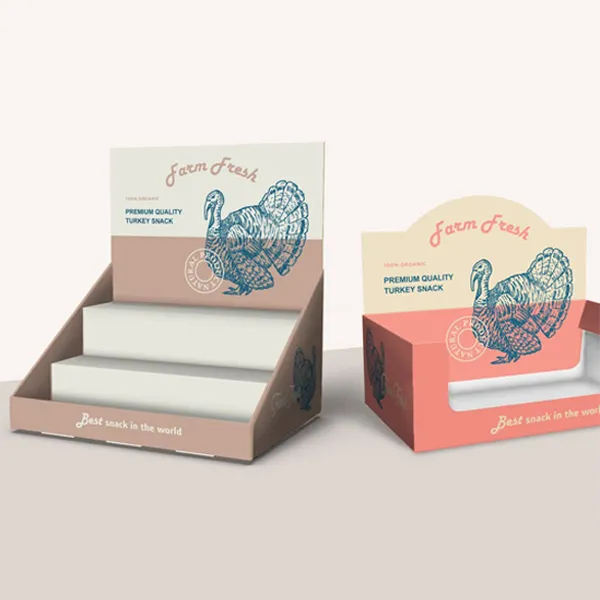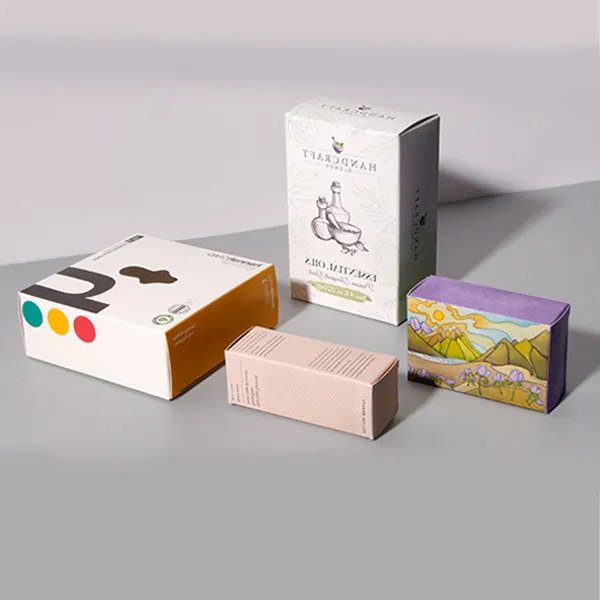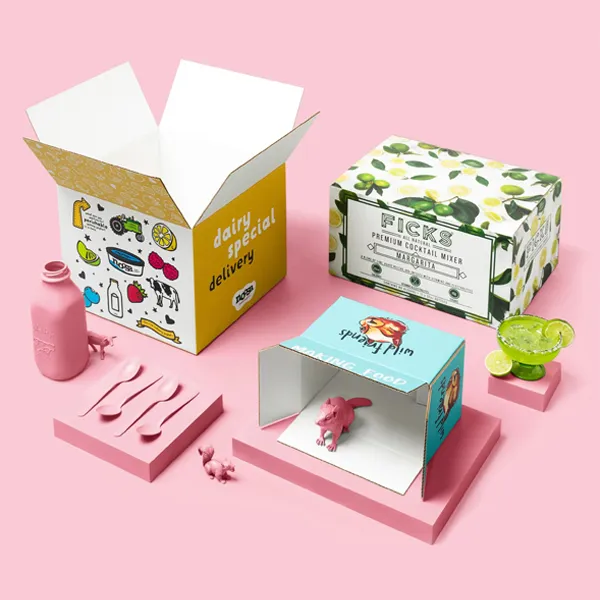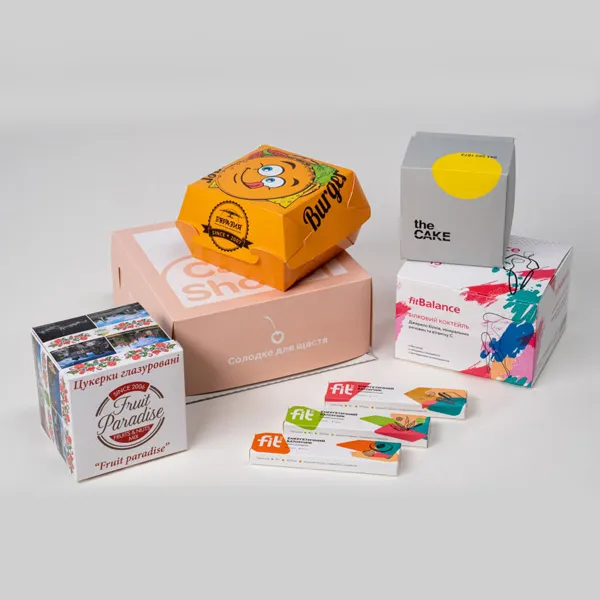 Retail Display Boxes
Enhance visibility and stand out from the competition with our retail display boxes. Available in various sizes, shapes, and customization options, these boxes provide a secure platform to showcase your products with style.
Shop with Confidence
Money
Back Guarantee


Display Your Products in Our Custom Retail Display Boxes
Unlock the potential of your products and enhance their visibility with our top-of-the-line retail display boxes. Designed with meticulous attention to detail, our custom retail display boxes offer the perfect blend of functionality and aesthetics. This ensures that your merchandise stands out from the competition. Crafted to meet the specific requirements of businesses like yours, our retail display packaging boxes are the ideal choice for showcasing your products in an enticing and organized manner. With wholesale prices that won't break the bank, our affordable solutions empower you to make a lasting impression on your target audience!
Elevate Your Brand with Custom Retail Display Boxes
Tailored to your unique specifications, these boxes offer a seamless and eye-catching presentation for your products. At Noah Packaging, our skilled design team works closely with you to understand your vision and translate it into captivating visuals. With utmost precision, we integrate your brand's logo, colors, and imagery into the design. This ensures that your display boxes for retail align perfectly with your brand identity. These bespoke solutions not only elevate your products but also create a memorable brand experience for your customers.
Unmatched Versatility: Display Boxes for Every Retail Environment
Whether you operate in fashion, electronics, cosmetics, or any other industry, our retail display packaging boxes cater to a wide range of products. From delicate accessories to robust gadgets, our boxes provide a secure and visually appealing platform to showcase your merchandise. With customizable compartments and inserts, our retail display boxes offer optimal organization and protection, allowing your products to shine. The versatility of our solutions ensures that they seamlessly integrate into any retail environment, be it shelves, countertops, or display racks.
In addition to our versatile retail display boxes, we also offer specialized solutions for the food industry. Our Food Boxes provide a captivating showcase for your food items. From sweet treats to savory bites, these Food Display Boxes not only preserve the freshness of your food but also tempt customers with their enticing presentation.
The Power of Corrugated Retail Displays: Strength and Style Combined
Discover the perfect blend of strength and style with our corrugated retail displays. Engineered using premium-grade materials, these displays provide unparalleled durability, ensuring your products remain intact during transportation and in-store handling. The corrugated structure also offers excellent shock absorption, protecting your merchandise from potential damage. At Noah Packaging, with our innovative printing techniques, your retail display packaging will not only be sturdy but also visually stunning. From vibrant colors to high-definition graphics, our displays make a lasting impact on your customers, drawing them towards your products with their captivating appeal.
Maximizing Visual Impact with Retail Display Boxes
In the competitive world of retail, the visual impact is crucial for success. Our retail display boxes are designed to help you stand out from the crowd. So, you can grab the attention of potential customers. With our state-of-the-art printing technology, we ensure sharp image quality and vibrant colors that bring your designs to life. The glossy or matte finishes add an extra touch of elegance. This creates a premium feel that resonates with your target market. By combining appealing aesthetics with effective branding, our display boxes for retail become powerful tools for attracting customers and driving sales.
A Sustainable Choice: Eco-Friendly Retail Display Packaging
Noah Packaging believes in the power of sustainable packaging solutions. That's why our retail display boxes are crafted from eco-friendly materials that minimize the impact on the environment. By choosing our retail display packaging, you not only showcase your commitment to sustainability. But you can also appeal to the growing number of eco-conscious consumers. Our materials are recyclable and responsibly sourced, ensuring that your brand aligns with the values of your customers. Make a positive difference while displaying your products with our environmentally friendly retail display packaging.
Order Your Premium Boxes Today!
To elevate your brand and captivate your customers, take the next step and order our premium retail display boxes today. Whether you need custom solutions, versatile options for any retail environment, or sustainable packaging choices, we have you covered. Don't miss out on the opportunity to make a lasting impression and boost your sales. Contact Noah Packaging now and unlock the potential of our best retail display boxes. Place your order and experience the difference they can make for your business!
Read more
| | |
| --- | --- |
| Box Style | Retail Display Boxes |
| Dimension (L + W + H) | All Custom Sizes & Shapes |
| Quantities | No Minimum Order Required |
| Paper Stock | 10pt to 28pt (60lb to 400lb) Eco-Friendly Kraft, E-flute Corrugated, Bux Board, Cardstock |
| Printing | No Printing, CMYK, CMYK + 1 PMS color, CMYK + 2 PMS colors |
| Finishing | Gloss Lamination, Matte Lamination, Gloss AQ, Gloss UV, Matte UV, Spot UV, Embossing, Foiling |
| Included Options | Die Cutting, Gluing, Scored, Perforation |
| Additional Options | Eco-Friendly, Recycled Boxes, Biodegradable |
| Proof | Flat View, 3D Mock-up, Physical Sampling (On request) |
| Turnaround | 4 - 8 Business Days, RUSH |
| Shipping | FLAT |
Our retail display boxes are designed to accommodate a wide range of products across various industries. Whether you sell fashion accessories, electronics, cosmetics, or any other merchandise, our boxes provide a secure and visually appealing platform to showcase your products.
Absolutely! We understand the importance of brand identity. This is why our custom retail display boxes can be personalized with your branding and logos.
Yes, our retail display boxes are available in a variety of sizes and shapes to suit your specific needs.
Yes, if desired, our retail display boxes can be designed with windows to enhance product visibility.
Absolutely! We offer a wide range of customization options for our retail display boxes. You can choose from a variety of colors, finishes, and textures to create the perfect look.