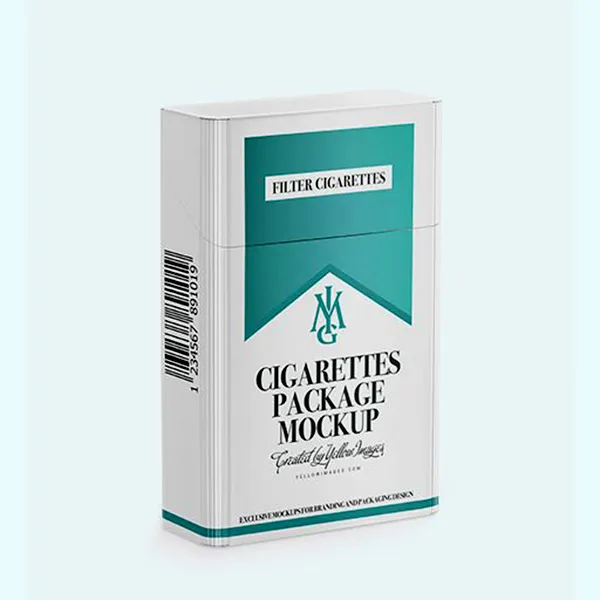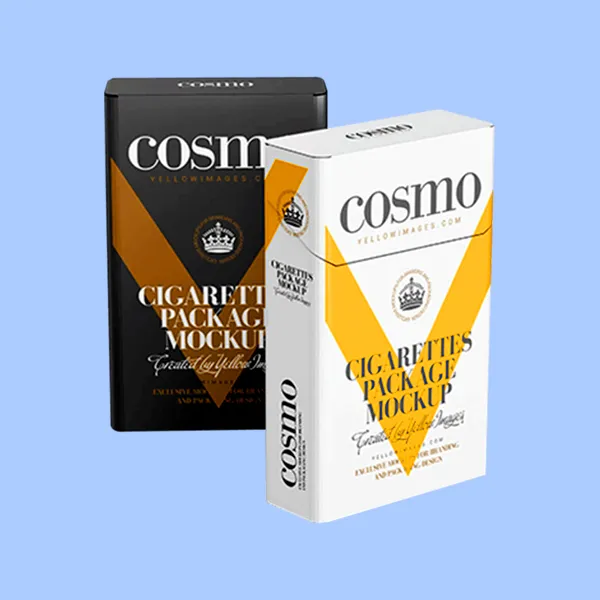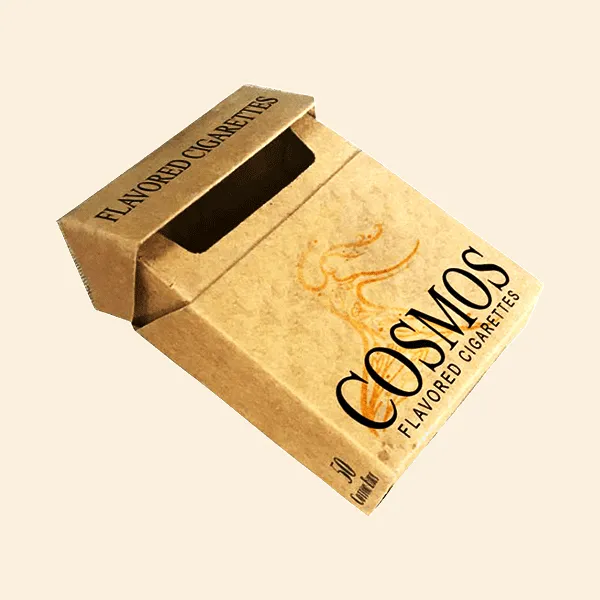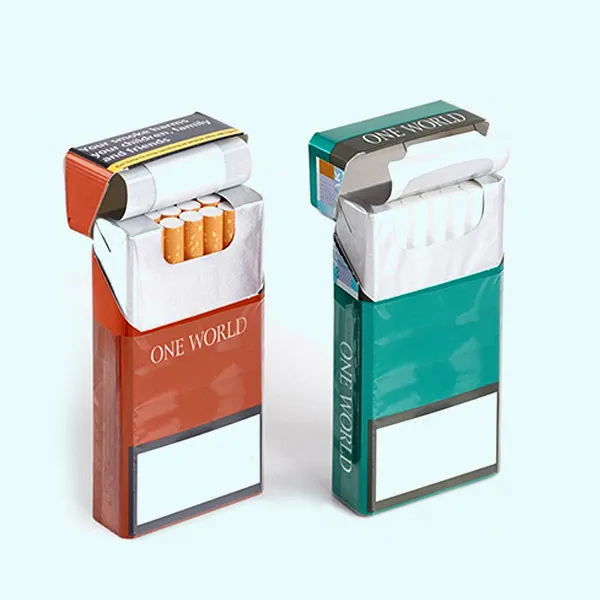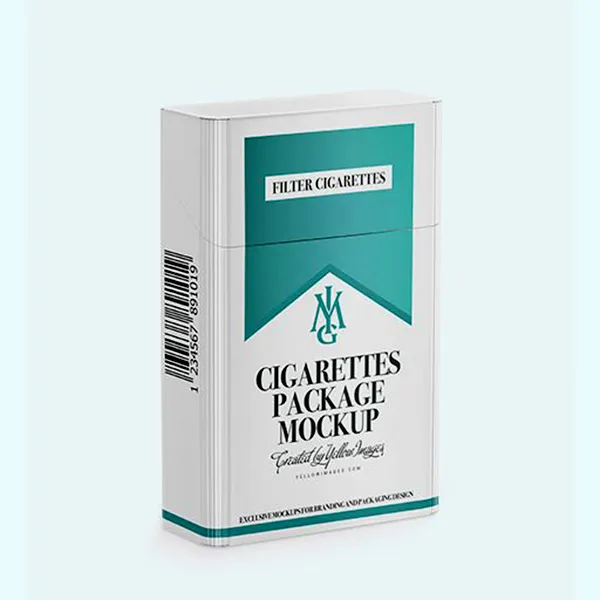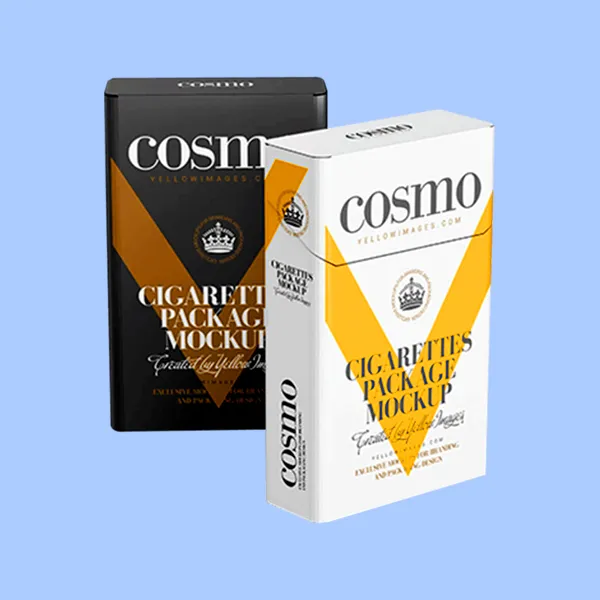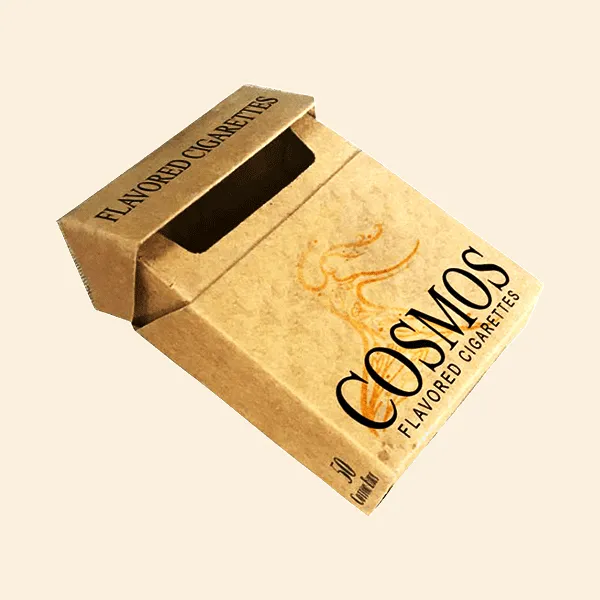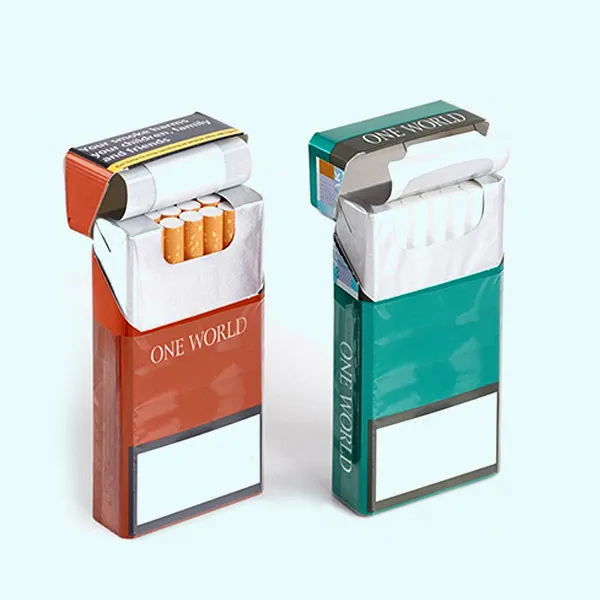 Paper Cigarette Boxes
Customized paper cigarette boxes are an effective promotional tool for businesses in the tobacco industry. They provide a unique and attractive way to market products while providing a uniform, eye-catching and aesthetically pleasing look. Customized paper cigarette boxes can increase brand visibility, promote new products, and reach out to consumers. With their low cost, these boxes are easy to order in bulk and can be delivered quickly without compromising quality.
Shop with Confidence
Money
Back Guarantee


Personalized Paper Cigarette Boxes for Your Business
If you are running a cigarette business, you must understand the importance of packaging. The packaging of your product is not only responsible for attracting customers but also serves as an effective marketing tool. Personalized cigarette box paper can be a great option to stand out and create brand recognition.
With personalized paper cigarette boxes, you can add your business logo, tagline, and other essential information to make your product unique. You can also choose different colors and designs representing your brand's personality and help catch customer attention on store shelves. These customized paper cigarette boxes are a great way to engage with customers by showcasing your company values and enhancing their overall experience.
Apart from enhancing the aesthetic appeal of your product, personalized paper cigarette boxes are environmentally friendly too. They are made from recycled materials, making them eco-friendly while still being an affordable option for businesses of all sizes.
Durable Material Options for Custom Paper Cigarette Boxes
Cigarette companies are always searching for durable and high-quality product packaging options. After all, the packaging plays a crucial role in protecting cigarettes from external factors and presenting an attractive image to the customers. Custom paper cigarette boxes can be an excellent choice for brands that want to stand out. However, choosing the right material is essential to ensure that the boxes can withstand the rigors of transportation and storage. At the Noah Packaging, you can have the below-mentioned materials:
Cardboard Cigarette Boxes: These boxes are the best choice for businesses looking to make their products stand out. They are affordable and secure and allow the opportunity to add unique branding designs that can be tailor-made to fit your brand's identity. It is also an eco-friendly option for those looking for an alternative to plastic packaging. With so many benefits, it's no wonder why cardboard cigarette boxes have become such a popular choice among businesses.
Paper Made Cigarette Boxes: Paper made cigarette boxes have become a popular packaging solution for businesses when they want to buy empty paper cigarette boxes. They offer a sustainable, customizable, cost-effective, and visually appealing option. With careful design, these boxes can easily promote any brand's product. Furthermore, they are also lightweight and easy to store making them ideal for shipping and handling. For those looking for an effective and attractive way to package their cigarettes, paper made cigarette boxes are an excellent choice.
Custom Printed Cigarette Boxes: Printed paper cigarette boxes for sale at Noah Packaging are a great way for businesses to stand out in the competitive market. They provide an opportunity to increase brand visibility and attract more customers. Custom boxes also help to differentiate brands and create an emotional connection with customers. Not only do they look attractive, but they also provide an efficient way of packaging large quantities of cigarettes. Furthermore, these boxes offer protection against damage and contamination during storage and transportation.
Free Design Assistance for Cigarette Boxes Wholesale
Customized paper cigarette boxes are an essential part of the tobacco industry. They serve the purpose of packaging and act as a marketing tool for the brand. The design of any cigarette packaging paper box plays a crucial role in attracting customers to purchase a particular brand. However, designing cigarette boxes can be challenging and expensive, especially for small businesses.
To assist small businesses, we offer free design assistance for cigarette boxes. This service allows brands to have their unique packaging without worrying about the cost of hiring a professional designer. We work closely with brands to understand their requirements and provide custom designs that reflect the brand's identity.
With free design assistance, brands can access a wide range of templates and designs that they can choose from or modify according to their needs. This service is ideal for small businesses looking to establish themselves in the market by creating eye-catching packaging that sets them apart from competitors.
Choose Noah Packaging for Paper Cigarette Boxes
Are you looking for a reliable packaging company to create unique, high-quality paper cigarette boxes for your brand? Look no further than Noah Packaging. With years of experience in the industry, we are experts in designing and manufacturing custom-made cigarette boxes that perfectly complement your brand's identity.
Our team understands how important it is to have aesthetically pleasing and functional packaging solutions that protect your product and attract customers. That's why we use premium quality materials, state-of-the-art machinery, and advanced printing techniques to create durable and visually appealing paper cigarette boxes for our clients.
Noah Packaging offers a wide range of customization options such as size, shape, color, design, logo placement, and more. Our team works closely with you every step of the way to ensure that your vision is brought to life.
Contact Us for free Quote
To get a free quote or place your order with us simply call us at () or email us at (). Our team is always available to assist you.
Read more
| | |
| --- | --- |
| Box Style | Tobacco Boxes |
| Dimension (L + W + H) | All Custom Sizes & Shapes |
| Quantities | No Minimum Order Required |
| Paper Stock | 10pt to 28pt (60lb to 400lb) Eco-Friendly Kraft, E-flute Corrugated, Bux Board, Cardstock |
| Printing | No Printing, CMYK, CMYK + 1 PMS color, CMYK + 2 PMS colors |
| Finishing | Gloss Lamination, Matte Lamination, Gloss AQ, Gloss UV, Matte UV, Spot UV, Embossing, Foiling |
| Included Options | Die Cutting, Gluing, Scored,Perforation |
| Additional Options | Eco-Friendly, Recycled Boxes, Biodegradable |
| Proof | Flat View, 3D Mock-up, Physical Sampling (On request) |
| Turnaround | 4 - 8 Business Days, RUSH |
| Shipping | FLAT |