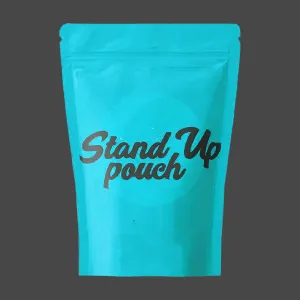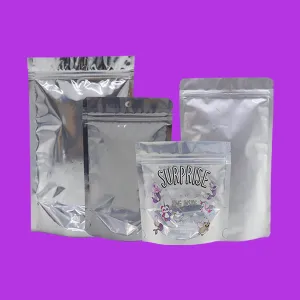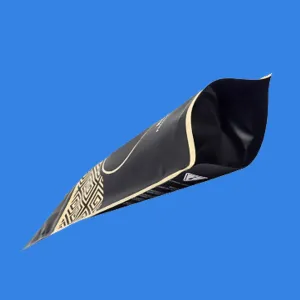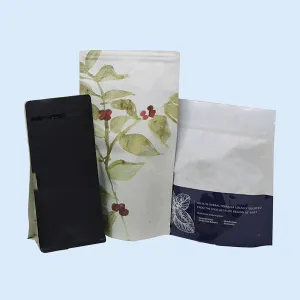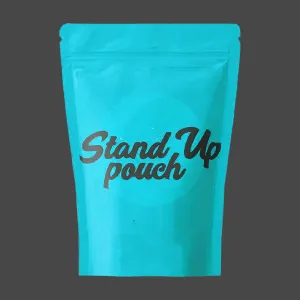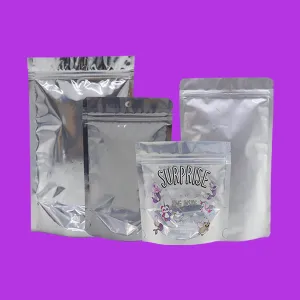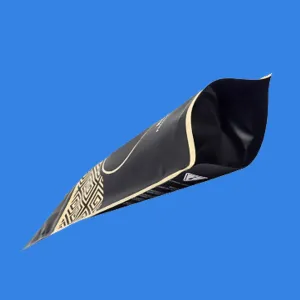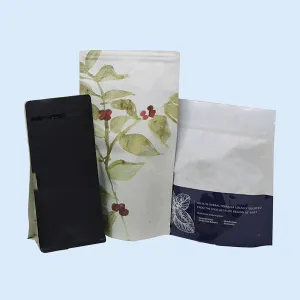 Mylar Pouches
Looking for reliable and customizable packaging? Look no further than Mylar pouches. Crafted with durability in mind, these pouches are designed to safeguard your products while maintaining their freshness. Available in various sizes and fully customizable, they offer a sleek and professional presentation for your brand. Trust Mylar pouches to protect and showcase your products in style.
Shop with Confidence
Money
Back Guarantee


Preserve Your Goods with Style In Our Robust Mylar Pouches
In today's fast-paced world, businesses require packaging solutions that are not only practical but also offer versatility and reliability. That's why our premium collection of Mylar pouches is an excellent choice for businesses looking to expand. With their exceptional quality and customizable options, these pouches could meet your unique packaging requirements. Whether you need custom printed Mylar pouches or a wholesale packaging solution, our company has got you covered.
Showcase Your Brand's Identity with Custom Printed Mylar Pouches
At Noah Packaging, with our custom printed Mylar pouches, you have the opportunity to showcase your brand's identity like never before. We understand that your packaging is not just a means to protect your products; it's a reflection of your brand and an extension of your company's values. That's why we offer a range of customization options to ensure that your mylar packaging truly represents who you are.
The sleek design of our custom Mylar pouches sets the stage for an exceptional unboxing experience. When your customers receive a package adorned with your custom printed pouches, they will immediately notice the attention to detail and professionalism that went into creating it. The smooth, glossy surface of the Mylar Bags adds a touch of sophistication. This makes your products stand out on the shelves or during shipping.
But it's not just about the aesthetics. Our customized pouches also offer vibrant printing capabilities that allow your brand's logo, artwork, or message to come to life. Whether you opt for bold and eye-catching designs or subtle and elegant branding. Our printing technology ensures that your graphics are crisp, clear, and accurately represent your brand.
Uncompromising Quality - Mylar Pouches Crafted for Durability
When it comes to packaging, durability is non-negotiable. Our mylar pouch bags feature premium materials, ensuring that your products remain protected throughout their journey. The high-quality Mylar film used in the production of these mylar stand up pouches provides superior barrier properties, protecting your goods from moisture, odor, and other potential contaminants. With their robust construction and dependable sealing, you can trust our Kraft Mylar Bags to preserve the freshness and quality of your products.
Versatility Meets Practicality - Mylar Pouches for Every Application
Whether you're in the food industry, pharmaceuticals, or any other business that requires reliable packaging. Our Mylar packaging offers the perfect solution. These custom mylar pouches provide exceptional protection against moisture, UV rays, and other external factors that can compromise the integrity of your products. With their resealable zip lock feature, these pouches offer convenience and ease of use for both you and your customers. From mylar stand-up pouches to mylar pouch bags, our extensive range of options ensures that you'll find the perfect packaging solution for your specific needs.
Affordable Excellence - Mylar Pouches Wholesale for Bulk Orders
We, as a well-known packaging company, understand that businesses often require packaging solutions in bulk quantities without breaking the bank. That's why our company offers mylar pouches wholesale at affordable prices. Rest assured, affordability does not mean compromising on quality. Our wholesale pouches maintain the same high standards as our individual orders. This ensures that you receive exceptional packaging at a cost-effective price. Experience the benefits of bulk purchasing without sacrificing excellence!
Why Choose Noah Packaging?
When it comes to finding the perfect packaging company for your business, look no further than our extensive collection of Mylar pouches. With their versatility, reliability, and customizability, these pouches offer a world of possibilities for your brand. Whether you need custom printed pouches or require a wholesale packaging solution. Noah Packaging is dedicated to providing you with the best. Invest in our pouches today and elevate your packaging game to new heights of excellence.
Discover the perfect packaging companion for your business needs and unlock the potential of your brand with our premium mylar stand up pouches. The high-quality Mylar film used in the production of these pouches provides superior barrier properties. This protects your goods from moisture, odor, and other potential contaminants. With their robust construction and dependable sealing, you can trust our mylar pouches to preserve the freshness and quality of your products.
Read more
| | |
| --- | --- |
| Box Style | Mylar Bags |
| Dimension (L + W + H) | All Custom Sizes & Shapes |
| Quantities | No Minimum Order Required |
| Paper Stock | 10pt to 28pt (60lb to 400lb) Eco-Friendly Kraft, E-flute Corrugated, Bux Board, Cardstock |
| Printing | No Printing, CMYK, CMYK + 1 PMS color, CMYK + 2 PMS colors |
| Finishing | Gloss Lamination, Matte Lamination, Gloss AQ, Gloss UV, Matte UV, Spot UV, Embossing, Foiling |
| Included Options | Die Cutting, Gluing, Scored,Perforation |
| Additional Options | Eco-Friendly, Recycled Boxes, Biodegradable |
| Proof | Flat View, 3D Mock-up, Physical Sampling (On request) |
| Turnaround | 4 - 8 Business Days, RUSH |
| Shipping | FLAT |
Yes, absolutely! We offer customization options for pouches and packaging boxes. You can personalize your packaging by selecting the size, shape, and design that best suit your needs.
Our pouches packaging boxes are available in a wide range of sizes to accommodate various products. Whether you need small pouches for individual items or larger boxes for bulk packaging, we have got you covered.
Mylar pouches packaging boxes are carefully crafted using high-quality materials and advanced manufacturing techniques. The process typically involves creating a structural design, cutting the materials, and assembling them to form the desired box shape.
Yes, Mylar pouches packaging boxes can be recycled. Mylar, also known as polyester film, is a recyclable material widely accepted by recycling facilities. Proper recycling of pouches packaging boxes helps reduce environmental impact and supports sustainable practices.
Absolutely! We understand the importance of incorporating product information and branding into your packaging. Our Mylar pouches packaging boxes offer printing with a wide range of customization options. This includes product details, logos, taglines, and brand elements.