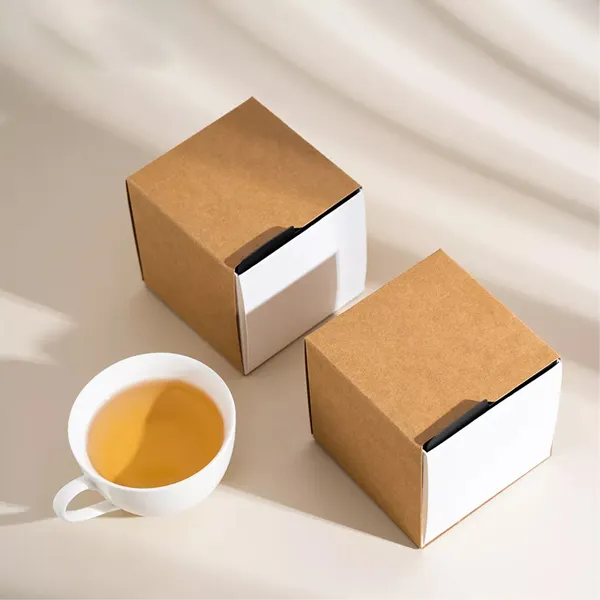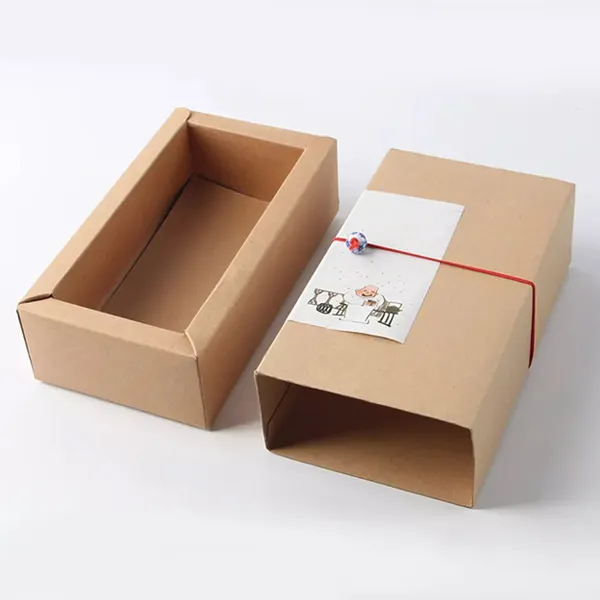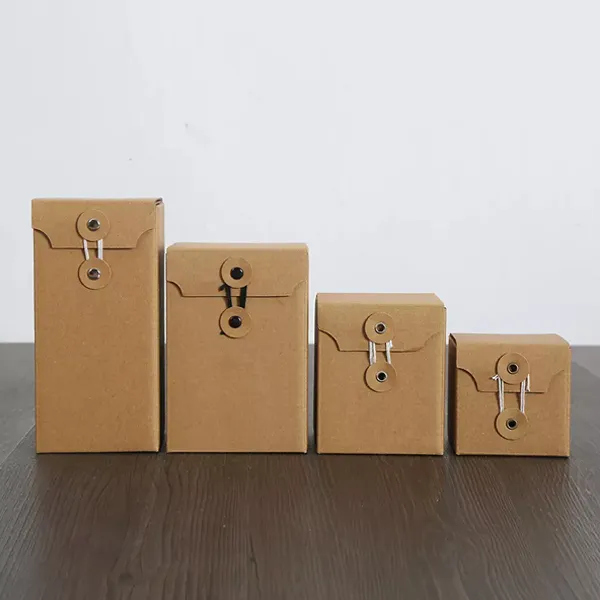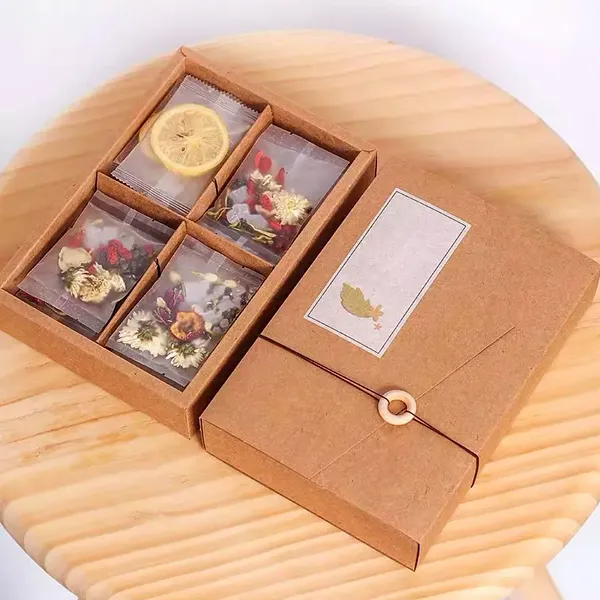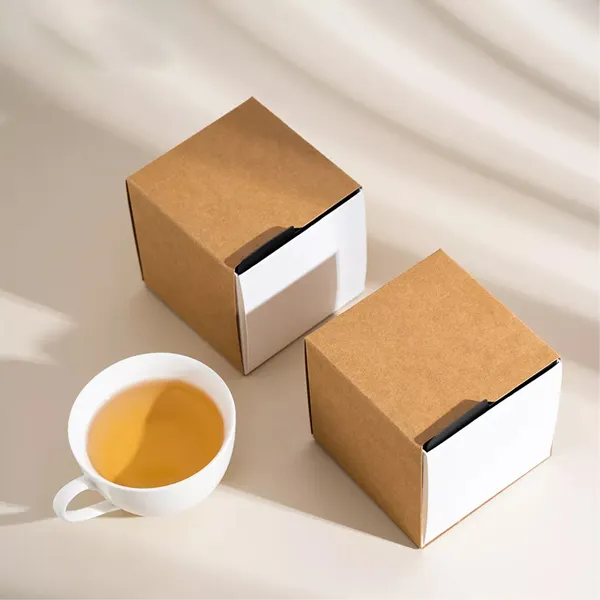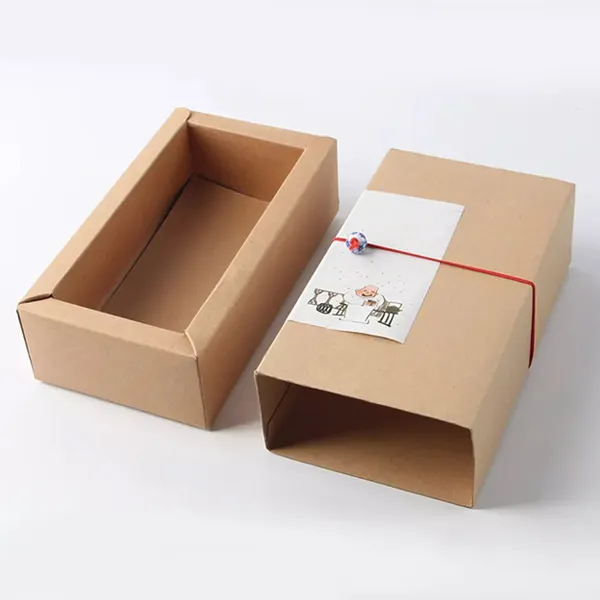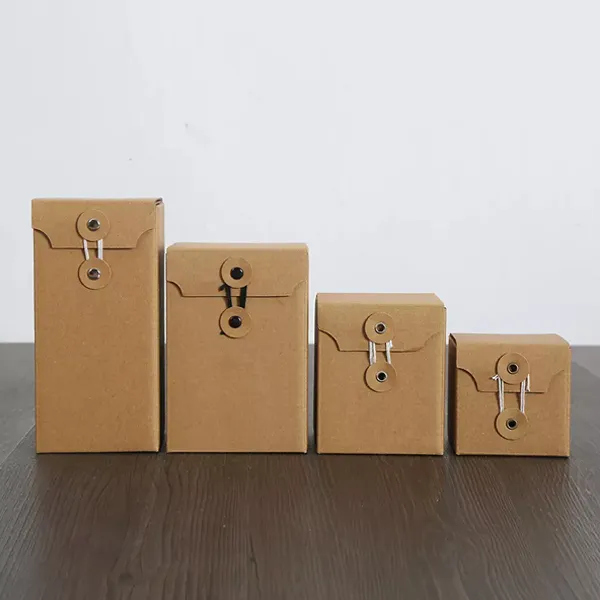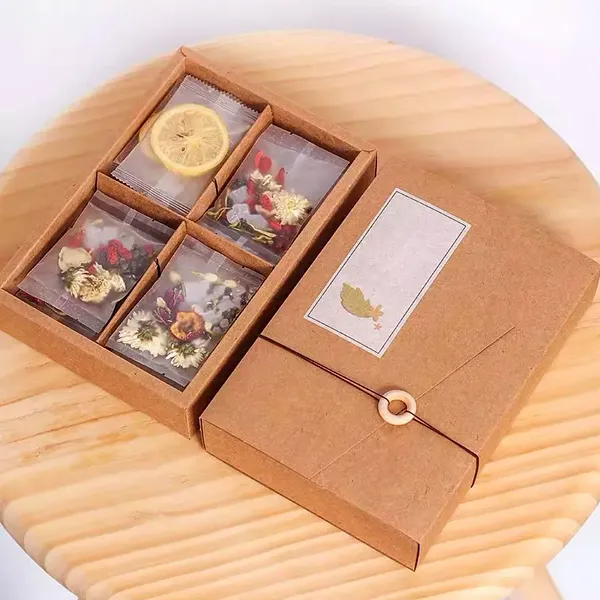 Kraft Tea Boxes
Kraft tea packaging boxes have proven to be an essential element for tea businesses. They offer a cost-effective packaging solution that is both eco-friendly and visually appealing. Customizable designs allow businesses to showcase their brand identity and attract potential customers. Moreover, the sturdy material ensures the tea stays fresh and protected during transit.
Shop with Confidence
Money
Back Guarantee


Kraft Tea Boxes: Premium Packaging Solution to Keep Your Tea Fresh and Flavorful
Tea, one of the most consumed beverages in the world, is known for its unique taste, aroma, and health benefits. A perfect cup of tea can uplift even the dreariest of days. But have you ever thought about what makes a good cup of tea? Is it just the quality of tea leaves or something more? Yes! Packaging plays a crucial role in defining the quality and experience that customers associate with your product. However, kraft tea packaging is probably the best option any tea business can choose when choosing the tea packaging. Recently, kraft wholesale boxes have been gaining popularity due to their eco-friendly nature and durability.
They are made from recycled materials such as kraft paper and can be customized to suit any brand's needs. At Noah Packaging, we understand that packaging matters for tea businesses and how it can influence customer perceptions. Therefore, we create high-quality, durable tea packaging vital to your business strategy. From protecting delicate flavors to creating an emotional connection with consumers, we create impactful packaging solutions.
Increased Sales and Customer Loyalty with Kraft Paper Tea Packaging
Kraft paper tea packaging is a fantastic way to increase sales and customer loyalty. So, your branding message should be clear, concise, and easily identifiable. By using kraft tea packaging, you can ensure that you are conveying your brand's message to your customers effectively.
For any tea business, kraft paperboard is an excellent material choice for packaging because it is eco-friendly and 100% recyclable. This material is durable enough to protect your products during shipping and storage while still being lightweight enough to reduce shipping costs. At Noah Packaging, the customizable options for kraft tea packaging allow you to create unique designs that reflect your brand's values and personality.
Effectively Promote Your Brand and Products with Kraft Tea Boxes
Advertising can be a costly affair, especially for small businesses. Promoting your brand and products is essential, but it can take a considerable chunk of your budget. However, kraft tea packaging is an affordable and effective way to promote your tea brand without extra advertising. These boxes keep your tea fresh and serve as a promotional tool.
Custom Kraft tea boxes are perfect for showcasing your unique brand identity. You can customize the box's design to reflect your company's mission and vision. Whether you want to showcase beautiful artwork or display nutritional information about your product, this kraft tea packaging offers endless possibilities for customization.
Customization Options for Creating Unique Printed Kraft Tea Boxes
If you are in the tea business, you know how important packaging is for your product. Kraft tea packaging is an excellent option to showcase your brand and give a professional look to your product. These boxes have various customization options, including size, shape, design, printing, and labeling. Here are available customization options at Noah Packaging.
Customize the size and shape of the boxes
Firstly, you can customize the kraft tea packaging size according to your requirements. If you want to pack several tea bags in one box or a smaller box for single-use packets, you can choose from various sizes available. Also, kraft tea boxes come in different shapes - from square and rectangular to round and even pyramid-shaped kraft tea light boxes.
Custom printing on the tea boxes
The second customization option is printing. Custom Kraft tea boxes allow for high-quality digital or offset printing, which ensures vibrant colors and clear text. It means you can print your logo, product information, and even images on the box to make it more appealing to consumers.
Custom labeling and finishing options
Finally, labeling is another critical customization option for printed kraft tea boxes. You can choose from different labeling options for your kraft tea packaging, such as gloss or matte finish labels, or opt for no label if you want a minimalist look.
Why is Noah Packaging the Right Manufacturer?
If you are looking for a packaging manufacturer for bulk custom packaging solutions, Noah Packaging is your one-stop solution. We provide high-quality packaging solutions for various industries, including the tea industry. With our well-designed printed kraft tea boxes, we have become popular among tea manufacturers and distributors. We offer a wide variety of kraft tea boxes. Whether you need small, large, or even kraft white boxes, we offer customized designs for your brand's specific requirements. So, to customize your custom printed kraft tea light boxes, write to us at sales@noahpackaging.com.
Read more
| | |
| --- | --- |
| Box Style | Kraft Boxes |
| Dimension (L + W + H) | All Custom Sizes & Shapes |
| Quantities | No Minimum Order Required |
| Paper Stock | 10pt to 28pt (60lb to 400lb) Eco-Friendly Kraft, E-flute Corrugated, Bux Board, Cardstock |
| Printing | No Printing, CMYK, CMYK + 1 PMS color, CMYK + 2 PMS colors |
| Finishing | Gloss Lamination, Matte Lamination, Gloss AQ, Gloss UV, Matte UV, Spot UV, Embossing, Foiling |
| Included Options | Die Cutting, Gluing, Scored,Perforation |
| Additional Options | Eco-Friendly, Recycled Boxes, Biodegradable |
| Proof | Flat View, 3D Mock-up, Physical Sampling (On request) |
| Turnaround | 4 - 8 Business Days, RUSH |
| Shipping | FLAT |
Absolutely! We understand the importance of personalization, so from unique designs to premium materials, we can tailor the boxes to reflect your individual style and vision.
We use a range of premium materials that give sophistication and luxury to craft our luxury gift boxes. Common materials include premium cardboard, kraft paper, and corrugated.
Yes. Whether you're looking for a small, delicate box for jewelry or a larger box for luxurious hampers, our collection has you covered. We understand that each gift is unique, and our diverse size options allow for a perfect fit for any occasion.
Absolutely! We offer the option to customize our luxury gift boxes with branding or logos. While making them an ideal choice for businesses looking to leave a lasting impression.
Kraft tea boxes are available in various sizes to pack different types of tea, like loose leaf tea, tea bags, and tea sachets.
Yes, at Noah Packaging, Kraft tea boxes are available with clear windows that help you see what is packed inside the box.
Yes, Kraft tea boxes with labels or tags are available for organizing different tea flavors at Noah Packaging.