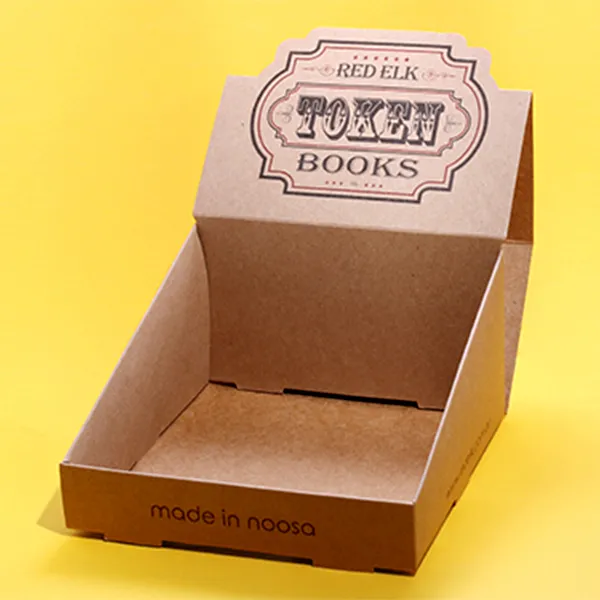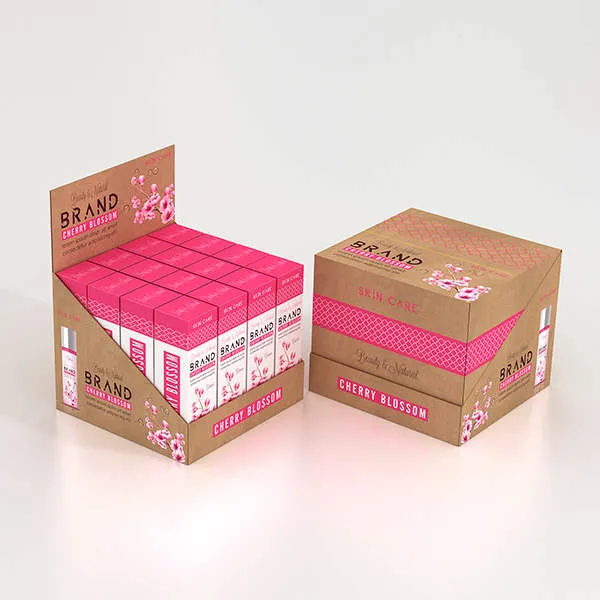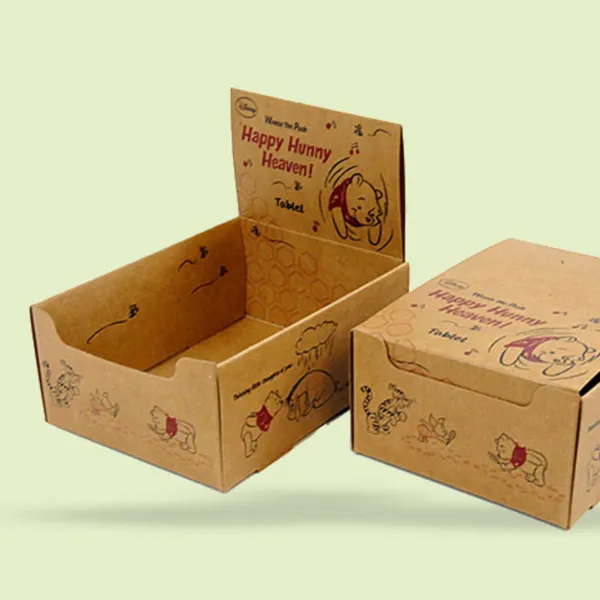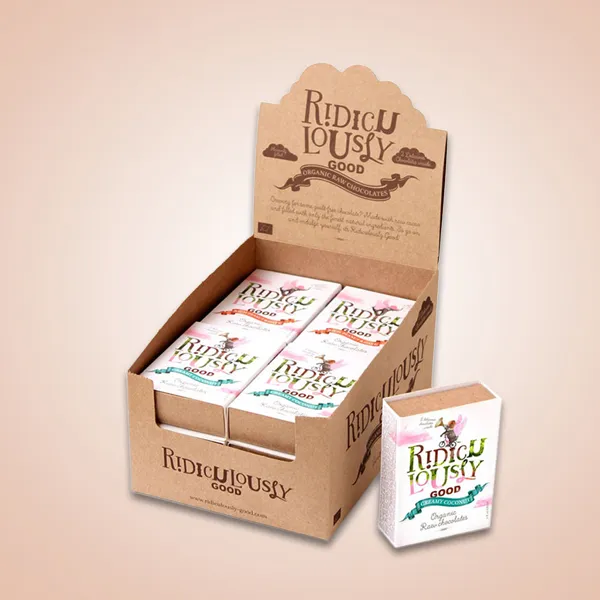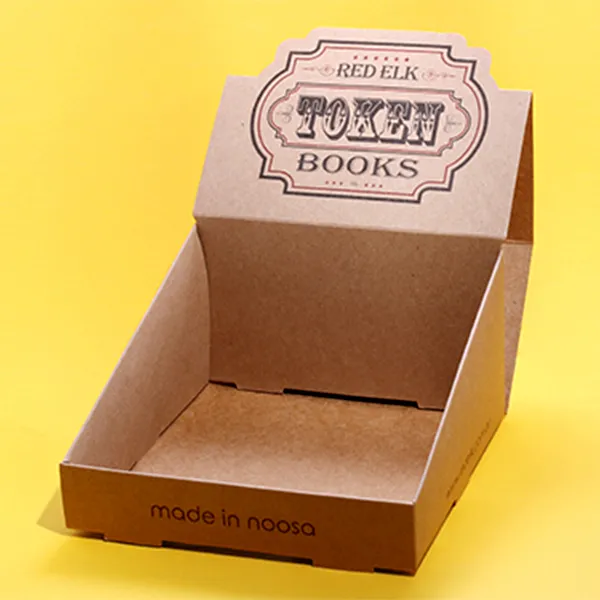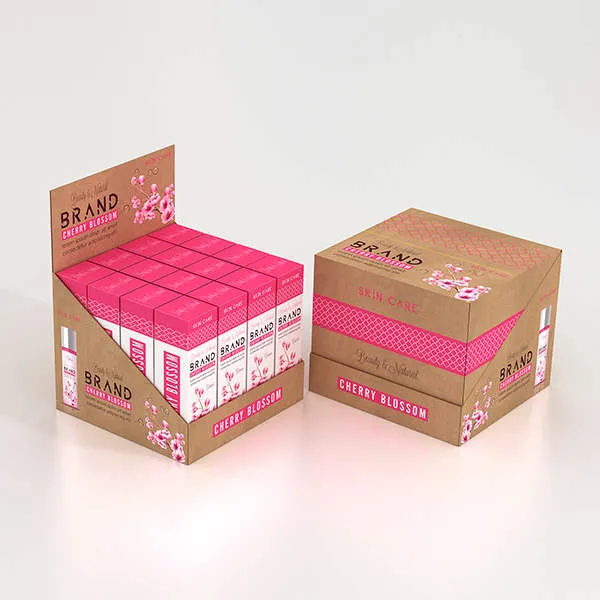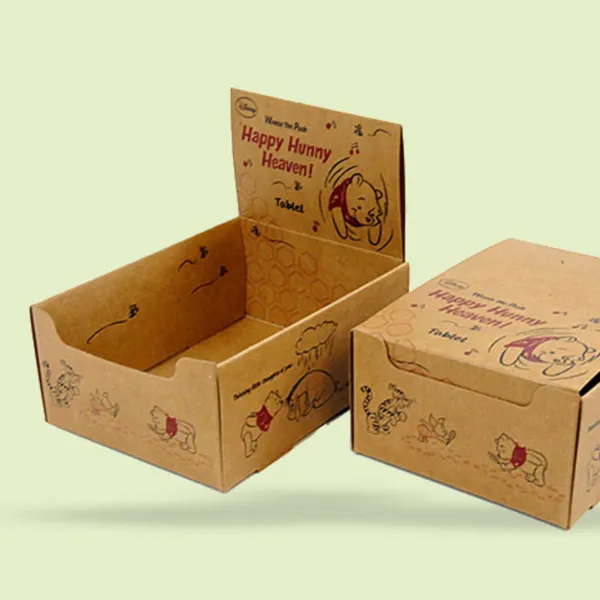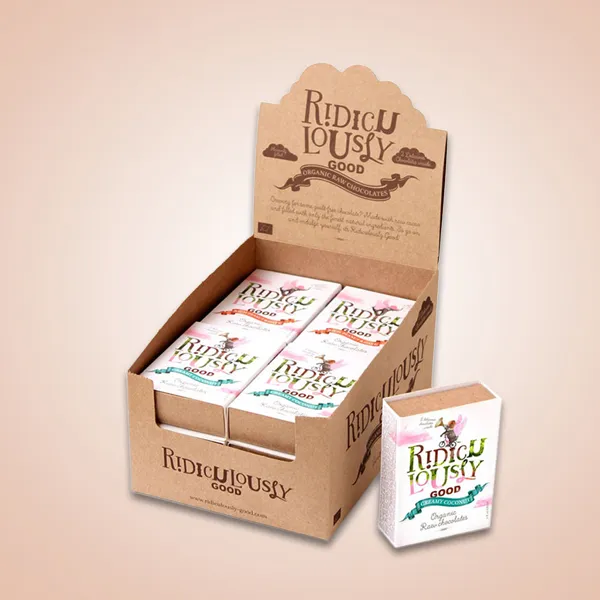 Kraft Display Boxes
Kraft display boxes play an essential part in any business's efforts to improve sales. By using these eco-friendly and cost-effective boxes, you can attract more customers, increase brand visibility, and enhance your product's value. Therefore, if you want to boost your business's success, invest in Kraft packaging for your products.
Shop with Confidence
Money
Back Guarantee


Kraft Display Boxes: To Enhance Your Product Appeal
In today's competitive business landscape, it has become increasingly important for businesses to stand out. One way to accomplish this is through custom packaging, specifically Kraft display boxes. These boxes offer an eco-friendly alternative to traditional packaging materials and a unique and visually appealing way to showcase products. Custom Kraft display boxes can be tailored to fit a business's branding and style, which helps create brand recognition and loyalty among customers. Additionally, they serve as a powerful marketing tool by attracting the attention of potential customers in crowded retail spaces.
How is Kraft Display Packaging Suitable for Various Products and Industries?
Kraft display boxes are among the trendiest and most innovative packaging solutions that serve various industries. They are eco-friendly, cost-effective, and versatile, making them the go-to option for businesses looking to stand out on shelves and attract customers. Custom kraft paper boxes come in different shapes, sizes, and designs to accommodate different products' needs while delivering aesthetics.
That is why flexibility is a major advantage, as these boxes can accommodate various products across multiple industries. For instance, cosmetic companies can use them to package lipsticks or eyeshadows, while food manufacturers can adopt them for wrapping snacks or cereals. Additionally, electronic businesses can adopt these boxes for packing lightweight gadgets such as earphones or Bluetooth speakers since they offer adequate protection against damage during transportation.
Affordable and Eco-Friendly Custom Kraft Display Boxes
Kraft display boxes are an excellent option for any business that wants to showcase its products in an eco-friendly and affordable way. These boxes are made of natural kraft paper material that is 100% biodegradable and recyclable, making them a perfect choice for environmentally conscious brands. With the increasing focus on sustainability, custom kraft display boxes offer an opportunity for companies to promote their brand while showing their commitment to protecting the environment.
The affordability of these boxes is also a significant advantage. Kraft display boxes can be customized according to your product's size, shape, and design requirements at an affordable price. It makes them ideal for small businesses or startups with limited budgets that want to create an impactful packaging solution without breaking the bank. The cost-effectiveness of these boxes allows businesses to allocate more resources toward other areas, such as marketing or product development. You can also order kraft paper boxes for your poducts from Noah Packaging, at wholesale prices.
Customizable Kraft Packaging Designs for Maximum Impact
If you are looking for kraft wholesale boxes that stand out, look no further than customizable kraft packaging designs. Made from eco-friendly materials and able to be customized to your exact specifications, these kraft display boxes are ideal for businesses looking to make an impact while staying true to their values.
Versatile Packaging Solution
One of the key advantages of kraft paper boxes is their versatility. With a range of customization options available, including printing, embossing, and foil stamping, you can create a design that truly reflects your brand identity and captures the attention of potential customers. Whether you are introducing a new product or rebranding an existing one, kraft packaging offers endless possibilities for creativity and innovation.
Showcase Your Brand Personality
By opting for customizable packaging designs, you can express your brand's personality while highlighting its commitment to sustainability. Whether you want something playful or professional, bold or minimalistic, countless design options can be tailored specifically to your needs. You could add a pop of color with vibrant graphics or opt for subtle branding with minimalistic typography.
Why Choose Us?
Noah Packaging is a customized boxes manufacturer specializing in providing high-quality packaging solutions for various businesses. One of the most popular products they offer is Kraft display boxes, which are perfect for showcasing your products in an eye-catching and professional manner. You should choose Noah Packaging for your kraft display boxes bulk option for several reasons. We use only premium materials to manufacture Kraft display boxes and kraft pillow boxes. It ensures that your products will be protected and displayed in the best possible way, helping to increase sales and customer satisfaction.
Moreover, our manufacturing process is highly efficient, meaning that you can expect fast turnaround times on all orders. Lastly, we offer custom design services to help you create unique and effective displays for your brand. So, to order your kraft display boxes, reach out to us at sales@noahpackaging.com.
Read more
| | |
| --- | --- |
| Box Style | Kraft Boxes |
| Dimension (L + W + H) | All Custom Sizes & Shapes |
| Quantities | No Minimum Order Required |
| Paper Stock | 10pt to 28pt (60lb to 400lb) Eco-Friendly Kraft, E-flute Corrugated, Bux Board, Cardstock |
| Printing | No Printing, CMYK, CMYK + 1 PMS color, CMYK + 2 PMS colors |
| Finishing | Gloss Lamination, Matte Lamination, Gloss AQ, Gloss UV, Matte UV, Spot UV, Embossing, Foiling |
| Included Options | Die Cutting, Gluing, Scored,Perforation |
| Additional Options | Eco-Friendly, Recycled Boxes, Biodegradable |
| Proof | Flat View, 3D Mock-up, Physical Sampling (On request) |
| Turnaround | 4 - 8 Business Days, RUSH |
| Shipping | FLAT |
Kraft display boxes are packaging boxes made from kraft paper to store and display almost all types of products in the retail environment.
You can buy your kraft display packaging in bulk with Noah Packaging and free shipping across the USA.
Kraft display boxes' costs vary depending on your customization options, such as size, shape, and material.
Yes, kraft display packaging boxes are eco-friendly, made from kraft paper, a durable and environmentally friendly material.
Yes, you can add compartments or inserts to your custom kraft display packaging, ensuring product safety.
Yes, kraft display boxes are available with transparent windows for product visibility at Noah Packaging.