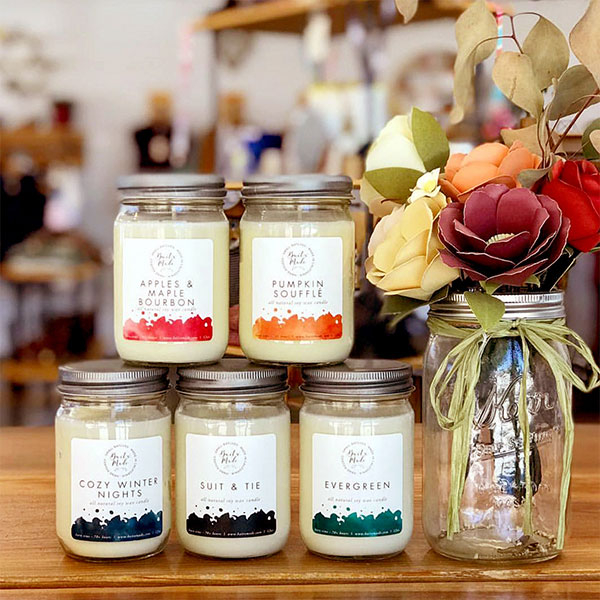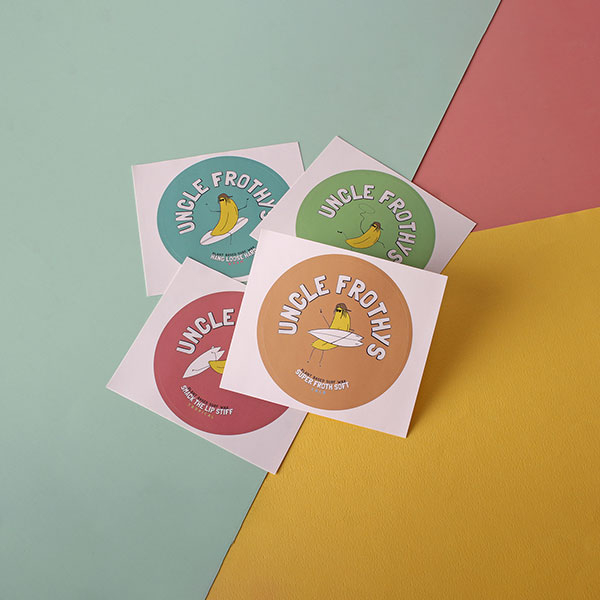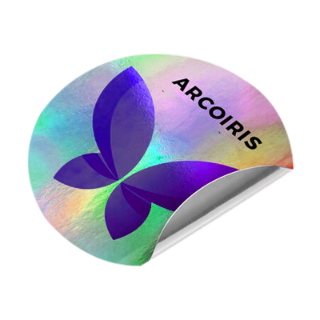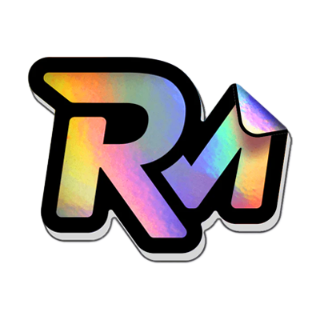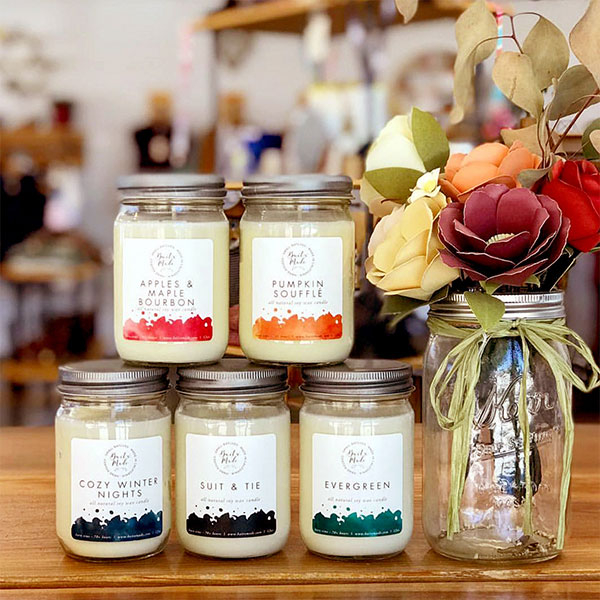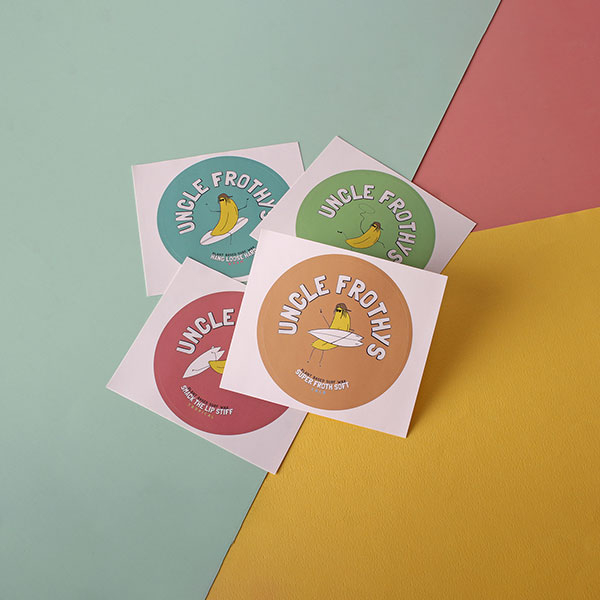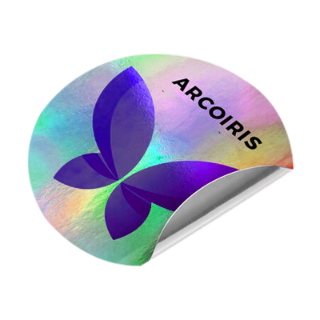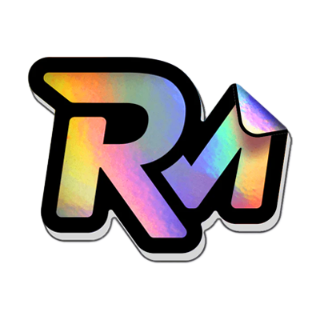 Holographic Stickers
Holographic stickers add a touch of creativity and vibrancy to your products. Enhance your brand's visibility with versatile and eye-catching designs. At Noah Packaging, we offer a wide range of these stickers that are both captivating and durable. Make your products stand out with our premium stickers!
Shop with Confidence
Money
Back Guarantee


Unleash Creativity and Captivate with Holographic Stickers
In a world where visual appeal is key, custom holographic stickers are an innovative and captivating solution. These Labels and Stickers add a vibrant and dynamic element to your products, making them impossible to ignore. Thus, Noah Packaging provides a diverse range of personalized holographic stickers that will leave a lasting impression on your customers.
Versatility and Durability in Holographic Stickers
We design our holographic stickers to be versatile and durable. Also, you can apply them to various surfaces and make them withstand different environmental conditions. Whether you need them for packaging, promotional materials, or product labeling, our custom stickers and labels are up to the task.
Uniqueness and Differentiation with Holographic Stickers
In a market crowded with competition, standing out is essential to succeeding. These vinyl stickers provide a unique way to differentiate your brand and products. Their iridescent and reflective properties catch the light and create an attention-grabbing effect. So, incorporating these labels into your packaging or marketing materials can make a bold statement and leave a memorable impression on your audience.
Boost Your Branding and Marketing Efforts
Holographic vinyl stickers also offer exceptional opportunities for branding and marketing. Their eye-catching nature draws attention and piques curiosity, making people eager to engage with your brand.
Furthermore, customizing holographic stickers with your logo, tagline, or special promotions can enhance brand recognition and create a lasting visual impact. So, you can use the unique properties of these stickers to amplify your marketing efforts and attract new customers.
Enhance the Appeal of Your Products with Premium Holographic Stickers
Our custom security hologram stickers are designed to enhance the appeal of your products. We understand the importance of protecting your brand image, so we offer top-notch stickers that maintain their visual impact over time. We also offer customized Circle Stickers' , and we guarantee that their intricate patterns and vibrant colors will captivate your customers, adding an extra layer of allure to your products.
Cost-Effective Holographic Stickers
At Noah Packaging, we focus on sustainability without compromising quality. So, by choosing our holographic labels and stickers, you can align your brand with eco-friendly practices and appeal to environmentally-conscious consumers.
Also, our custom holographic vinyl stickers are made with the best design templates and graphics. Furthermore, our holographic labels and stickers are cost-effective, providing you with a budget-friendly solution to elevate your packaging and marketing strategies.
Why Choose Noah Packaging?
Noah Packaging is your trusted source for all kinds of stickers. Our skilled designers always do their best to assist you in creating distinctive and captivating holographic and vinyl stickers that reflect your brand's identity. Also, we provide a variety of designs and customization options to meet your specific requirements.
Furthermore, we are a wholesale manufacturer, and we offer affordable pricing and outstanding customer service, ensuring we deliver the finest solutions for your required sticker needs. Contact us at sales@noahpackaging.com to transform your products with our remarkable holographic stickers.
So, what are you waiting for? Stand out from the competition and captivate your audience with Noah Packaging's holographic stickers, designed to make your brand shine!
Read more
| | |
| --- | --- |
| Box Style | Labels & Stickers |
| Dimension (L + W + H) | All Custom Sizes & Shapes |
| Quantities | No Minimum Order Required |
| Paper Stock | 10pt to 28pt (60lb to 400lb) Eco-Friendly Kraft, E-flute Corrugated, Bux Board, Cardstock |
| Printing | No Printing, CMYK, CMYK + 1 PMS color, CMYK + 2 PMS colors |
| Finishing | Gloss Lamination, Matte Lamination, Gloss AQ, Gloss UV, Matte UV, Spot UV, Embossing, Foiling |
| Included Options | Die Cutting, Gluing, Scored,Perforation |
| Additional Options | Eco-Friendly, Recycled Boxes, Biodegradable |
| Proof | Flat View, 3D Mock-up, Physical Sampling (On request) |
| Turnaround | 4 - 8 Business Days, RUSH |
| Shipping | FLAT |
We typically make custom holographic stickers with polyester film and a holographic layer. This combination creates iridescent and reflective properties that make holographic stickers visually striking.
Yes, holographic stickers are easily customizable with various designs, logos, and artwork. The customization options allow you to create unique holographic stickers representing your brand or specific requirements.
These stickers come in a wide range of sizes to accommodate different needs. You can get all standard sizes, including small stickers for product labeling, medium sizes for packaging, and larger sizes for promotional materials or displays.
Yes, you can order these stickers in custom sizes. So, if you have specific size requirements for your project, you can work with a supplier or manufacturer who offers custom holographic sticker options.
You can contact Noah Packaging to order these stickers. Contact the sales team via email, phone, or online ordering system to discuss your requirements, design options, quantities, and specific details. They will guide you through ordering and providing pricing and delivery information.