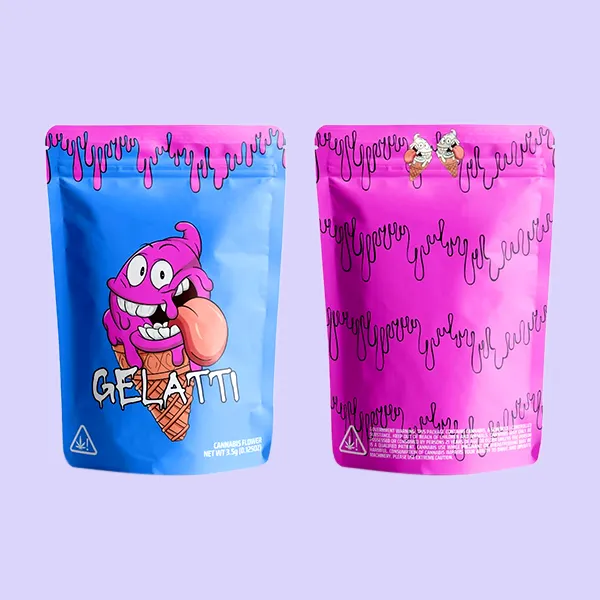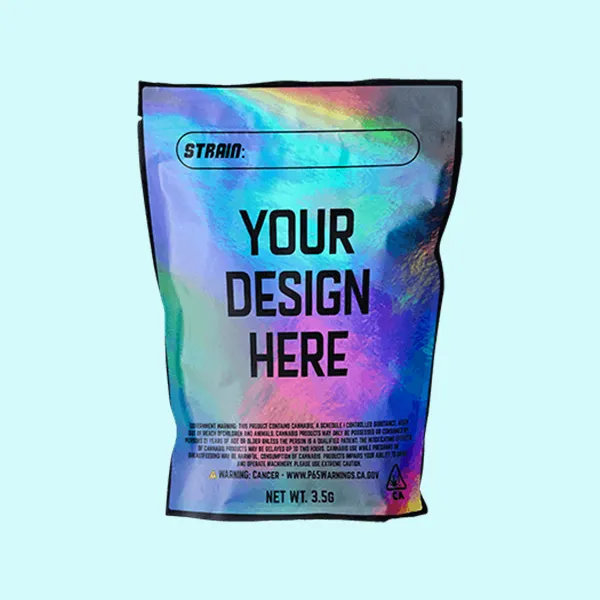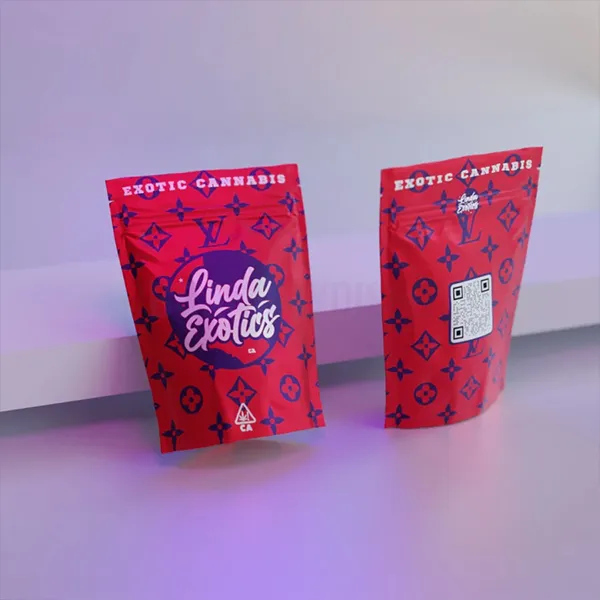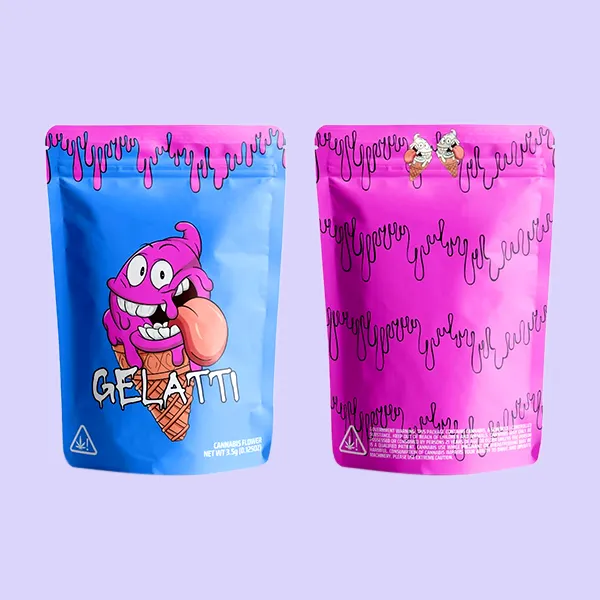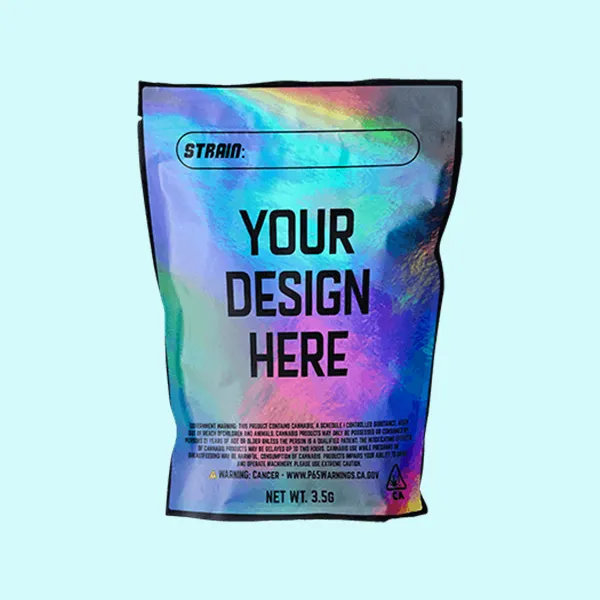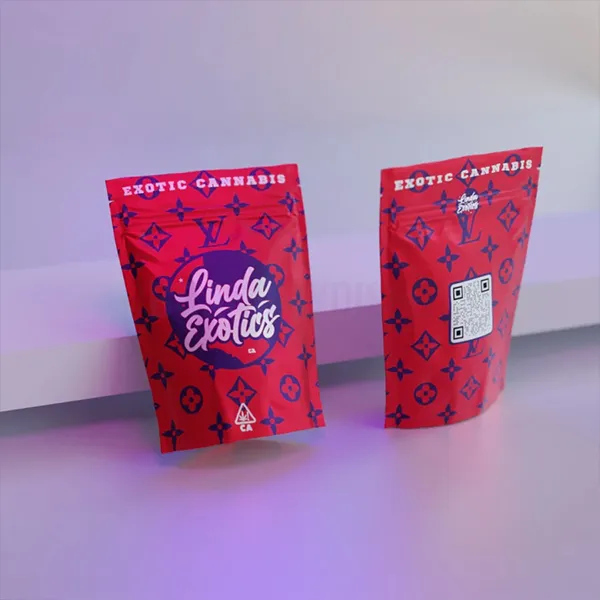 Food Storage Mylar Bags
Food storage mylar bags are a great way to boost your brand image and showcase your commitment to quality. Not only do they provide an effective barrier against moisture, light, and oxygen, but they also offer a versatile and customizable packaging solution. By investing in them, you can ensure the safety and freshness of your products.
Shop with Confidence
Money
Back Guarantee


Food Storage Mylar Bags: Keep Your Food Fresh and Secure with Durable Packaging
The food industry has witnessed an exponential increase in demand for food storage solutions in recent years. With the rise of the global population and changing lifestyles, consumers are looking for packaging options that can keep their food fresh and safe for longer. It is where Mylar bags come into play. Maintaining the freshness and quality of products is a top priority for businesses in the food industry. Food storage mylar bags have become increasingly popular due to their ability to preserve food for longer periods while protecting it from air, moisture, and other environmental factors. However, these bags also allow companies to boost their brand image and stand out in a highly competitive market.
By using high-quality mylar bags with custom branding and design options, businesses can protect their products and increase brand visibility and recognition. From small startups to established companies, incorporating branded food storage mylar bags into packaging strategies can help enhance customer loyalty and ultimately drive sales.
Mylar Food Bags: The Importance in Food Industry
Mylar food bags are a critical component of the food industry. These bags are made from polyester film, laminated with aluminum foil or another metalized layer. Food storage mylar bags have gained popularity recently due to their ability to preserve the quality and freshness of food products.
Superior Barrier Properties
One of the key benefits of Mylar food bags is their superior barrier properties. The metalized layer provides an excellent barrier against oxygen, moisture, and other contaminants that can degrade the quality of food products over time. It makes them ideal for preserving perishable items like meat, fish, fruits, and vegetables.
Withstand Extreme Temperature
Another advantage of Mylar food bags is their durability. They can withstand harsh temperatures and pressure changes without compromising the integrity of the packaging or its contents. As a result, they are commonly used for long-term storage and transportation of foods such as freeze-dried meals and emergency rations.
Best Mylar Bags for Food Storage: How It Can Improve Brand Image
Food storage mylar bags are the go-to solution for storing food for an extended period. These bags provide a barrier that protects food from moisture, oxygen, and other external factors that can cause spoilage. As such, they have become a staple in the food industry and are widely used for packaging various foods and drinks. Businesses must consider several factors when choosing the best mylar bags for food storage. The bag's quality is crucial since it directly affects how well the food will be preserved.
Additionally, businesses must pay attention to design elements such as branding and labeling. By having their logo or brand name printed on these bags, companies can improve their brand image while ensuring customers associate their products with quality. Investing in high-quality mylar bags protects your product and enhances your brand's reputation by demonstrating a commitment to quality and longevity.
Cut Down Business Cost with Cost-effectiveness of Customized Mylar Bags
Customized Mylar bags are gaining popularity among manufacturers, wholesalers, and retailers due to their cost-effectiveness. Custom-made bags can be tailored according to specific needs and requirements.
Manufacturers can save money by opting for food storage mylar bags as they eliminate the need for additional packaging materials such as boxes or cushioning. Additionally, the bags' lightweight nature reduces shipping costs significantly.
Mylar custom candy bags also help reduce waste by minimizing excess packaging material resulting from standard-sized packages that do not fit products snugly. This feature is particularly significant for food items where excessive air exposure results in spoilage or reduced freshness of perishables such as fruits or vegetables.
Why Choose Us?
As a business owner or individual looking for custom packaging solutions, you need a reliable packaging manufacturer offering quality products at affordable prices. Noah Packaging is the top choice for those searching for mylar food storage bags near me, and Mylar rolls for food storage. With years of exceptional experience in the packaging business, we have become experts in wholesale packaging solutions to meet different needs.
One advantage of choosing Noah Packaging is that we offer various products to cater to various requirements. Whether you need special sizes, shapes, or colors, our team can help you customize your packaging options to suit your specific needs. We also ensure that all our custom products are made of durable, long-lasting, high-quality materials.
Hence, to place orders for your food storage mylar bags, contact us at sales@noahpackaging.com. when you choose Noah Packaging as your customized packaging supplier, you can rest assured that your product will be safe and secure during transportation or storage.
Read more
| | |
| --- | --- |
| Box Style | Mylar Bags |
| Dimension (L + W + H) | All Custom Sizes & Shapes |
| Quantities | No Minimum Order Required |
| Paper Stock | 10pt to 28pt (60lb to 400lb) Eco-Friendly Kraft, E-flute Corrugated, Bux Board, Cardstock |
| Printing | No Printing, CMYK, CMYK + 1 PMS color, CMYK + 2 PMS colors |
| Finishing | Gloss Lamination, Matte Lamination, Gloss AQ, Gloss UV, Matte UV, Spot UV, Embossing, Foiling |
| Included Options | Die Cutting, Gluing, Scored,Perforation |
| Additional Options | Eco-Friendly, Recycled Boxes, Biodegradable |
| Proof | Flat View, 3D Mock-up, Physical Sampling (On request) |
| Turnaround | 4 - 8 Business Days, RUSH |
| Shipping | FLAT |
Yes, you can store your snacks, fruits, candies, and other food items in your food storage mylar bags.
Depending on the size and type of food products, these food storage bags are available in different sizes.
Yes, you can customize your storage mylar bags for food in any size, style, and color you require.
Yes, depending on your chosen materials, Some Mylar bags for food storage can be eco-friendly.
The primary material used is Mylar, a type of polyester film called polyethylene terephthalate (PET).