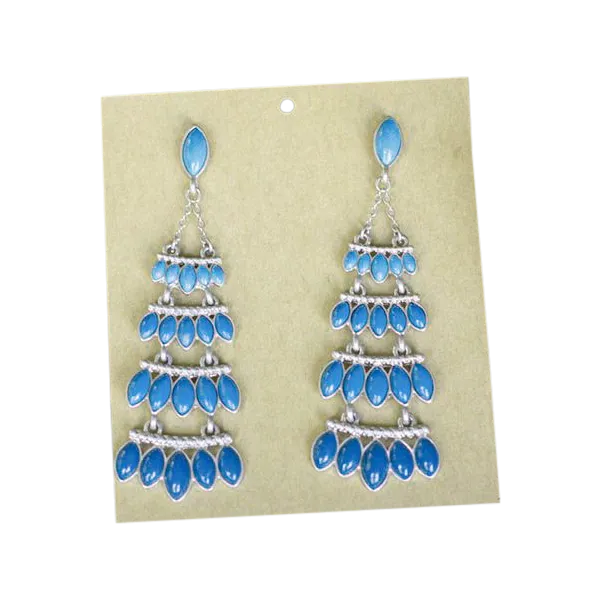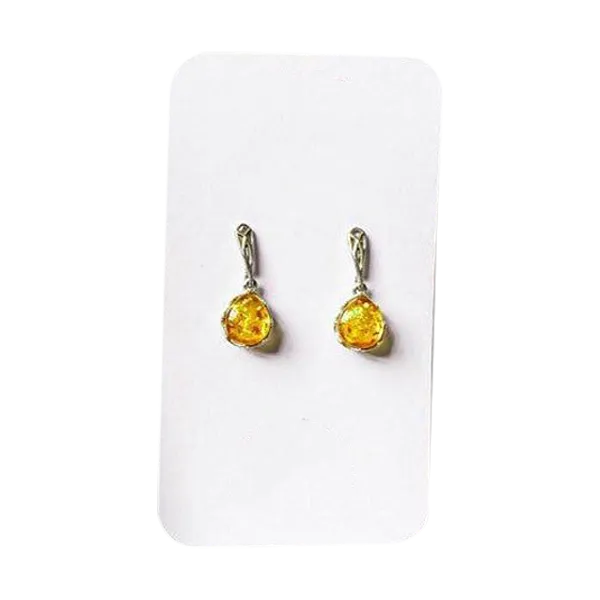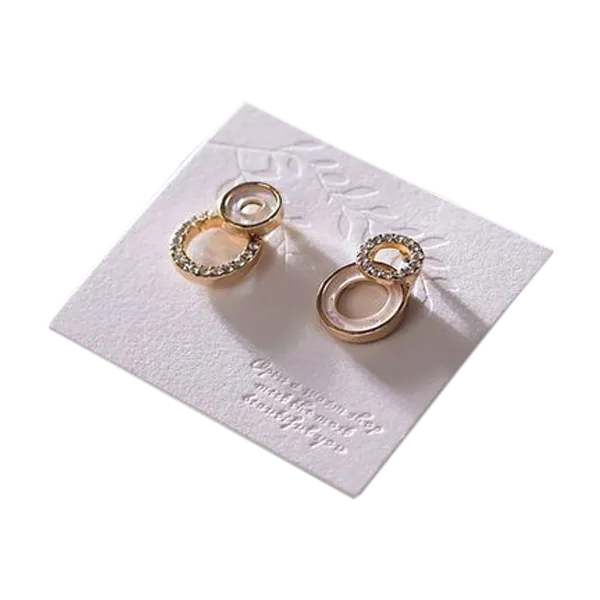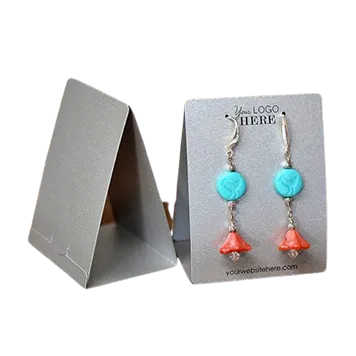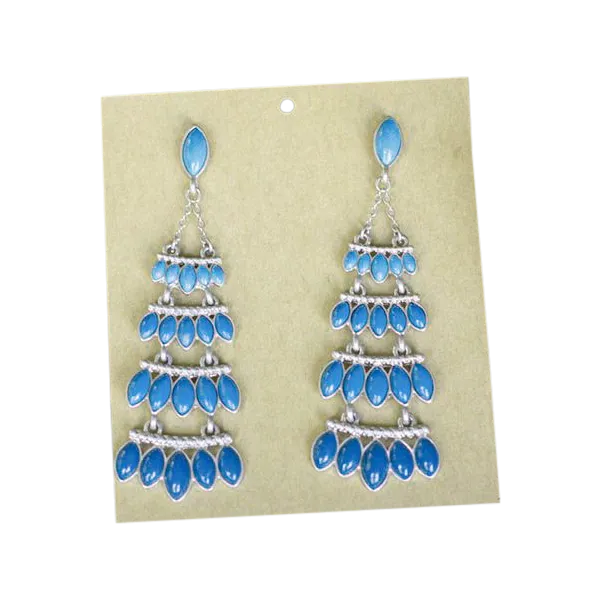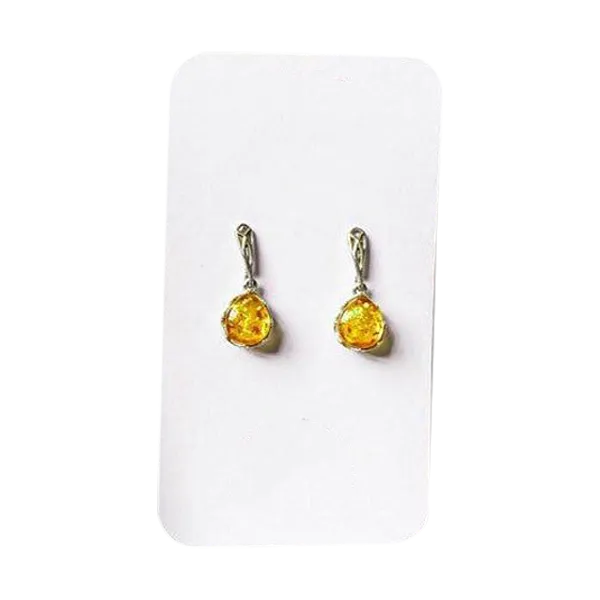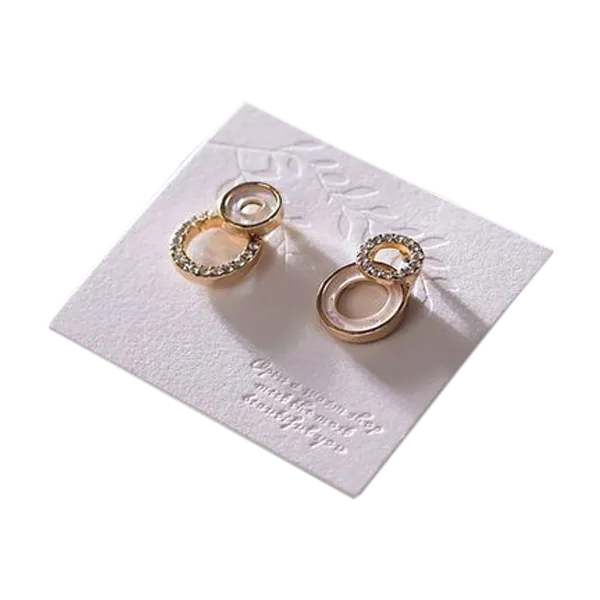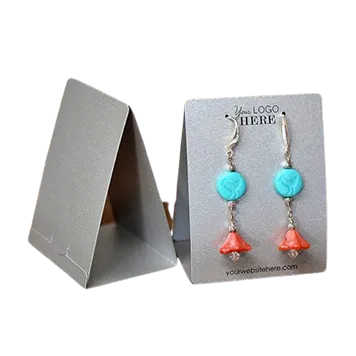 Earring Cards
Customized earring cards make your jewelry brand stand out and create a special customer experience. By incorporating creative designs, thoughtful messaging, and attractive visuals, you can ensure that your jewelry packaging cards will draw attention and encourage customers to purchase your products. Additionally, with the right printing technology, you can create high-quality earring cards without sacrificing your budget. With customized jewelry packaging cards, you can elevate your jewelry brand and make a lasting impression on customers.
Shop with Confidence
Money
Back Guarantee


Customized Earring Cards to Present Your Jewelry Brand
As a jewelry brand owner, you know that presentation is everything. Your pieces are carefully crafted with intricate details and high-quality materials. That's why it's essential to showcase them in a way that accurately reflects their value. One way to do this is by using personalized earring cards.
Personalized earring cards allow you to display your jewelry in a unique and eye-catching way. They can be customized with your brand logo, colors, and even product information. This adds a professional touch to your display and helps customers remember your brand long after they've left your store or website.
Benefits of Custom Earring Cards
Introducing personalized earring cards to your business is an excellent way to increase customer loyalty and stand out. Personalized earring cards offer many benefits, including increased customer satisfaction, improved product presentation, and a more professional image. Personalized jewelry packaging cards add a touch of distinction to your product and make it easier for customers to identify your brand while browsing in stores or online.
Earring cards are a simple yet effective way to increase brand exposure for your jewelry business. With the right design and branding, jewelry packaging cards can serve as mini billboards that showcase your products and attract potential customers. Moreover, custom printed earring cards option one can incorporate one's logo, website, or social media handles onto the card. This technique allows people to remember and connect with the brand beyond just the jewelry.
Earring cards also provide a perfect platform to highlight the uniqueness of each piece of jewelry you offer. Whether describing the materials used, color options available, or any other special features, jewelry packaging cards enable you to provide more information about what makes each product stand out from competitors.
Improved packaging can be a game-changer for any business. It not only protects the product but also improves the overall customer experience. One of the most effective packaging solutions for jewelry businesses is earring cards. With jewelry packaging cards, your customers will receive their earrings securely attached to a card that provides information about your brand and product.
Earring cards come in various shapes and sizes, allowing you to customize them according to your brand's aesthetics. You can choose from materials like paper and cardboard boxes for durability and aesthetic appeal. Well-designed earring display cards can add value to your product by providing additional information, such as care instructions or discount codes for future purchases.
In addition to providing vital information about your brand, jewelry packaging cards are eco-friendly options compared to plastic bags or boxes often used in jewelry packaging. This additional information can help potential customers make informed decisions about their purchases, leading to increased sales. Moreover, earring cards can be given away as part of a promotional campaign or included in customer orders as a bonus.
Improved packaging is essential in today's competitive business environment. With so many products on the market, it's essential to stand out with unique and eye-catching packaging that makes a lasting impression on customers. This is where custom printed earring cards come into play, providing a stylish and practical way to display your jewelry while offering brand recognition.
Custom printed earring cards are an excellent way to showcase your product professionally. This type of earring card allows you to personalize your packaging and create a consistent look across all your products. By designing your earring cards, you can choose the colors, fonts, and graphics that best represent your brand, making them instantly recognizable to consumers. Not only do custom printed jewelry packaging cards enhance the visual appeal of your product packaging, but they also provide practical benefits.
Buying earring cards in bulk can be a cost-effective solution for small business owners or individuals who sell their handmade jewelry at craft fairs or online marketplaces. Purchasing earring cards in bulk allows for a more significant discount per card, reducing each item's packaging cost. It also saves time and effort spent continuously ordering smaller quantities of the same product. Additionally, buying in bulk ensures that enough inventory will always be available to meet customer demands.
Jewelry packaging cards are essential to any successful jewelry business, as they add value to the product and create a cohesive brand image. With jewelry packaging cards in bulk, entrepreneurs can reduce costs while maintaining a professional product appearance - ultimately earning higher profits from each sale.
Buy Your Earring Cards From Noah Packaging
If you're seeking a way to display your brand's earrings, look no further than Noah Packaging. We offer high-quality jewelry packaging cards perfect for displaying your products and showcasing your brand. Our earring cards wholesale prices help you in saving money while still getting the best possible product
Our earring cards are made from sturdy materials to protect your earrings during shipping or transport. Plus, with our customization options, you can easily add your own branding or logo to make these jewelry packaging cards unique to your business. Whether you're selling online or running a store, our jewelry packaging cards are the perfect way to elevate your brand's presentation and give customers an unforgettable experience when they shop with you. Whether you need ring boxes, modern earring boxes, or any other jewelry packaging, we have an expert team to tailor boxes and cards according to brands' needs.
Contact Us
To avail of our best offer for your bulk orders or to get a free quote to drop us an email or ring us. Our team of representatives will make sure to answer all your queries.
Read more
| | |
| --- | --- |
| Box Style | Jewelry Boxes |
| Dimension (L + W + H) | All Custom Sizes and Shapes |
| Quantities | No Minimum Order Required |
| Paper Stock | 10pt to 28pt (60lb to 400lb) Eco-Friendly Kraft, E-flute Corrugated, Bux Board, Cardstock |
| Printing | No Printing, CMYK, CMYK + 1 PMS color, CMYK + 2 PMS colors |
| Finishing | Gloss Lamination, Matte Lamination, Gloss AQ, Gloss UV, Matte UV, Spot UV, Embossing, Foiling |
| Included Options | Gloss Lamination, Matte Lamination, Gloss AQ, Gloss UV, Matte UV, Spot UV, Embossing, Foiling |
| Additional Options | Eco-Friendly, Recycled Boxes, Biodegradable |
| Proof | Flat View, 3D Mock-up, Physical Sampling (On request) |
| Turnaround | 4 - 8 Business Days, RUSH |
| Shipping | FLAT |
Hanging and display earring cards are the two main types of earring cards.
Cardboard is the best material for showing your earrings on the cards.
Make sure to consider your product's size and style while choosing the earring cards for your product.