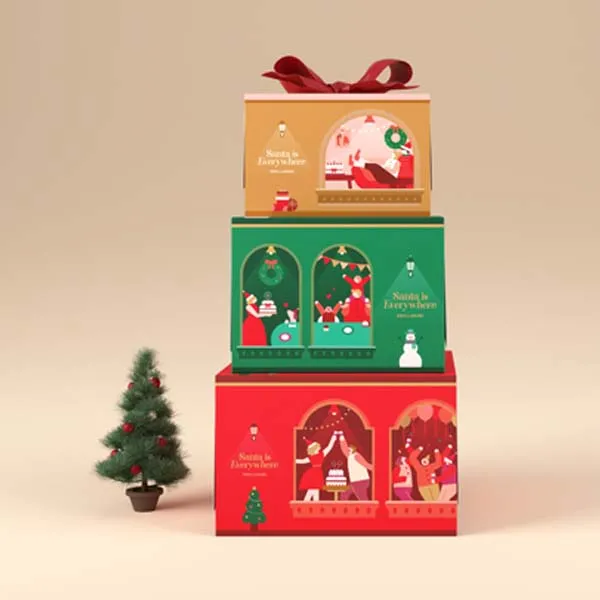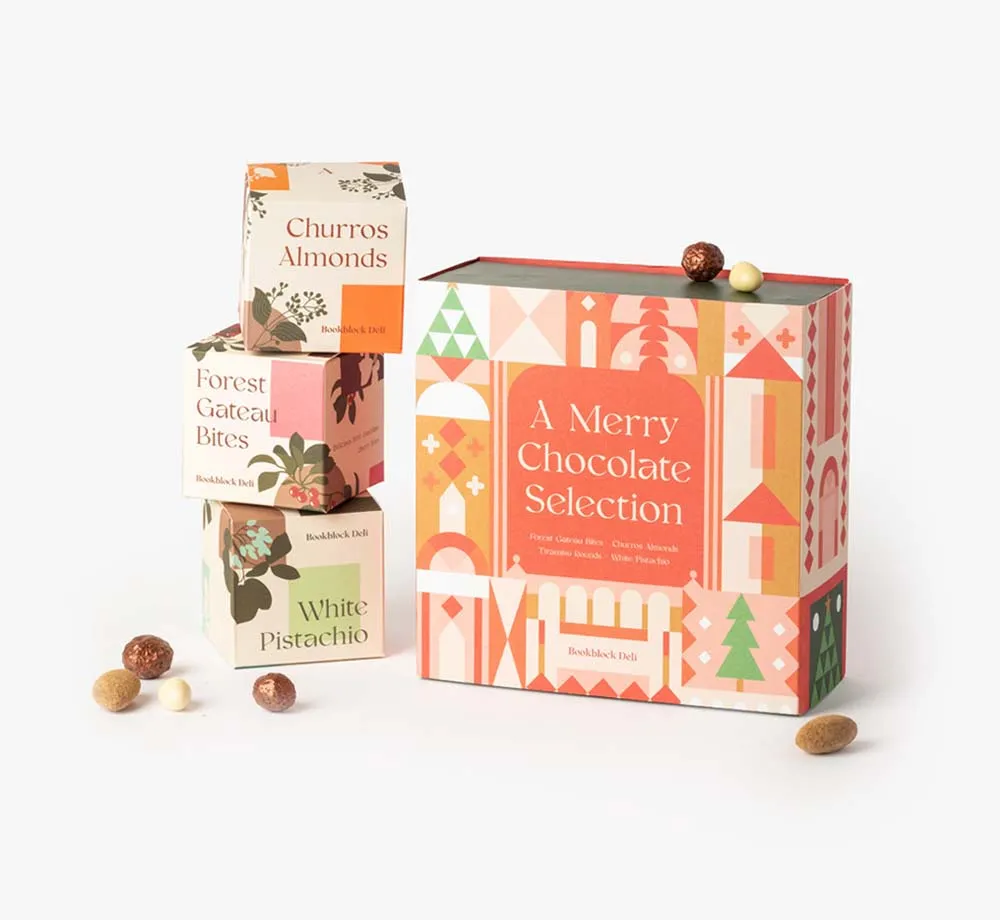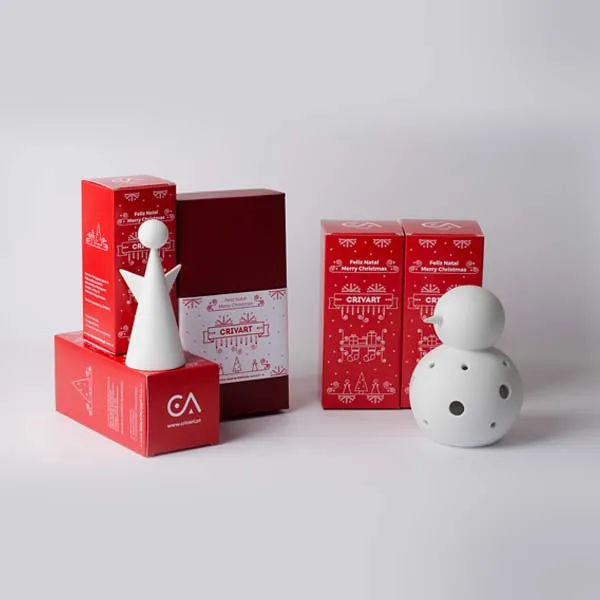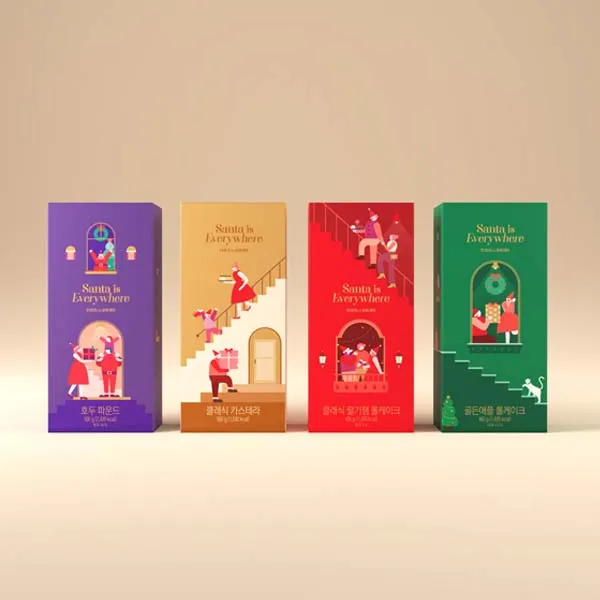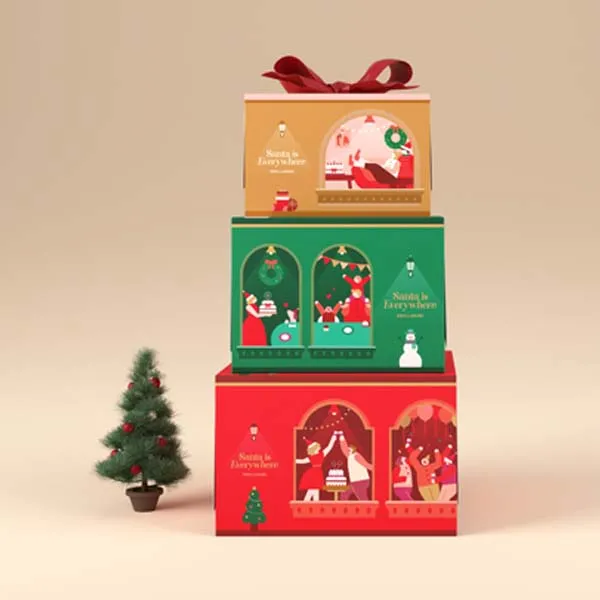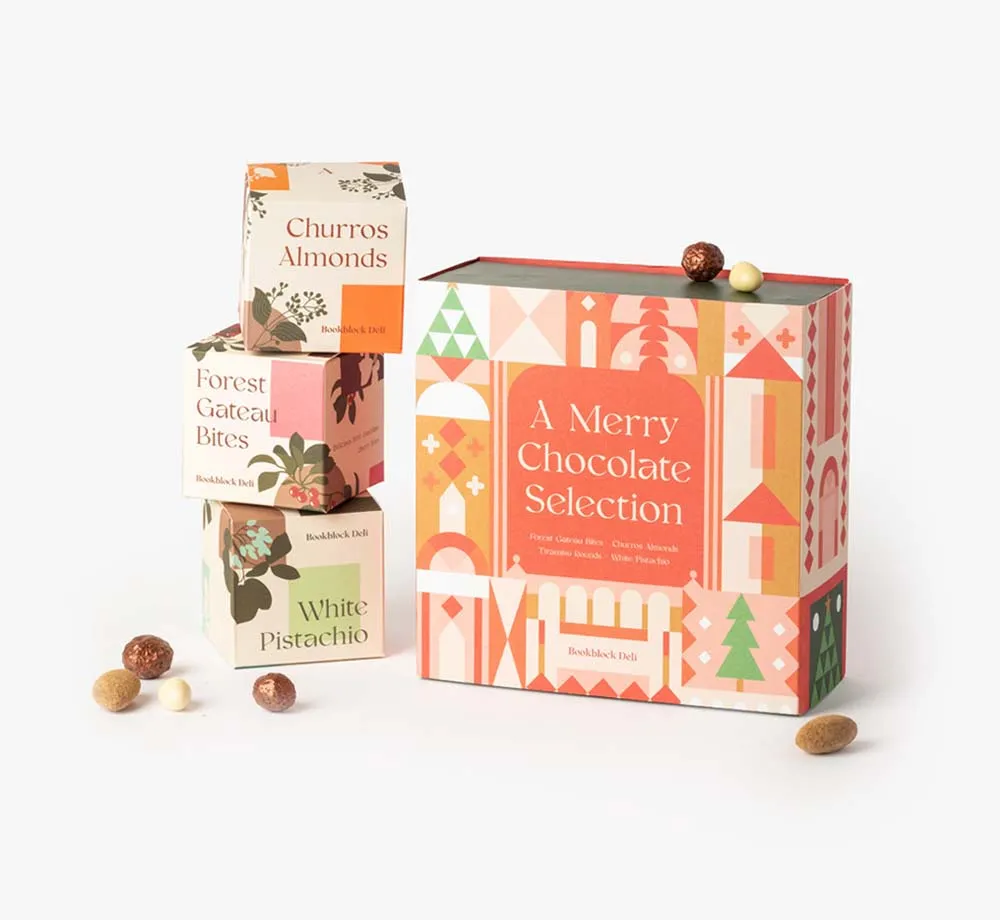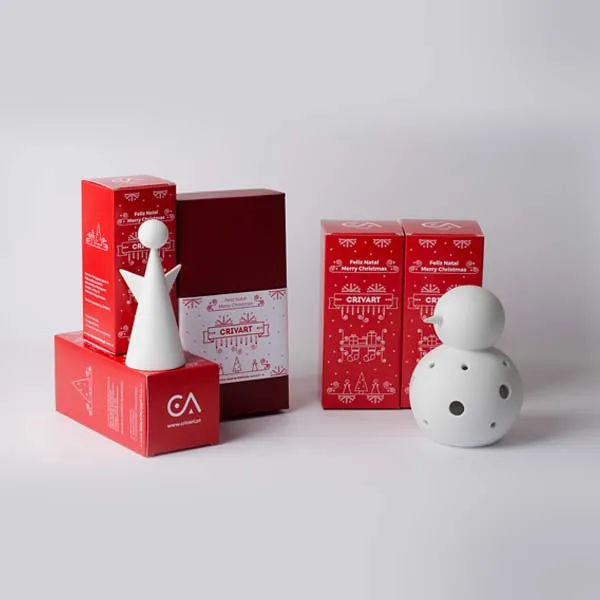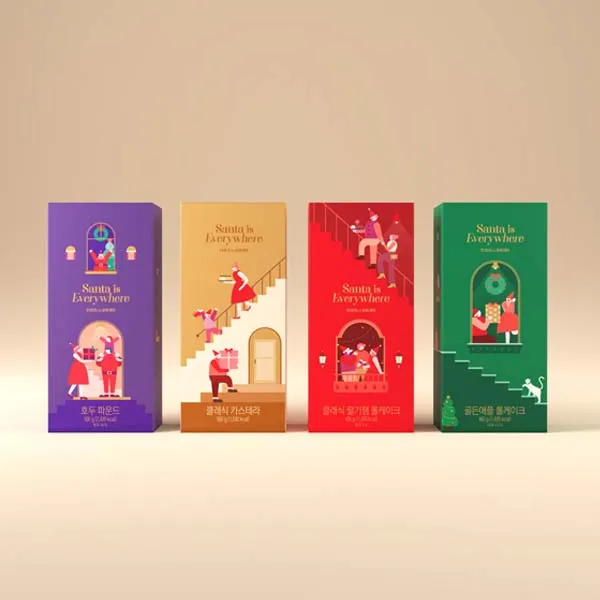 Christmas Favor Boxes
Incorporating Christmas favor boxes into your brand's holiday marketing strategy is a smart move that can help improve your brand identity and maximize sales. By offering unique and creative packaging options, you can differentiate yourself from the competition and capture the attention of potential customers. Remember to keep your target audience in mind when choosing designs and messaging, and don't be afraid to get creative with your packaging. With the right approach, Christmas favor boxes can be a powerful tool for boosting sales and enhancing brand recognition during the holiday season.
Shop with Confidence
Money
Back Guarantee


Christmas favor boxes: Improve Your Brand Identity and Maximize Sales
As the holiday season approaches, businesses are gearing up for the surge in sales that comes with Christmas. Christmas favor boxes are one way to stand out from competitors and improve your brand identity. Offering a personalized touch to customers can make all the difference in their purchasing decisions.
Christmas favor boxes enhance brand recognition and maximize sales by creating an emotional connection with customers. Studies show that when customers feel connected to a brand, they are more likely to make repeat purchases. By offering unique and customized packaging, businesses can create a memorable customer experience and increase customer loyalty.
Moreover, Christmas favor boxes allow businesses to showcase their creativity and attention to detail. Customers appreciate thoughtful gestures during the holiday season, such as personalized packaging or small gifts in the box. This extra effort will not go unnoticed and could lead to positive word-of-mouth marketing for your business.
Customized Christmas Favor Boxes to Enhance Brand Awareness Among Customers
Customized Christmas party favor boxes are an excellent way to enhance brand awareness among customers during the holiday season. With countless businesses vying for customers' attention, standing out in a crowded market can be challenging. However, customized large or small Christmas favor boxes offer a unique opportunity to showcase your brand and leave a lasting impression on potential clients.
By personalizing your Christmas packaging with your company logo or message, you create a powerful marketing tool that will impress customers and generate positive word-of-mouth advertising. These personalized favors can be used at corporate parties, product launches, and even as gifts for employees or clients. Customized packaging shows that you value attention to detail and creativity in all business operations.
Personalized Packaging Options for Christmas Boxes
As the festive season approaches, businesses everywhere prepare for the busiest time of year. With so much competition, standing out from the crowd and offering your customers something unique is essential. One way to do this is by offering personalized Christmas Paper Bags and eco-friendly packaging options for Christmas boxes.
Personalizing your Christmas packaging is a great way to add a personal touch to make your customers feel special. By printing their names or messages on your Christmas Cupcake Boxes. You can create a memorable experience that they won't forget. Additionally, using eco-friendly materials in your packaging shows you're committed to sustainability and reducing environmental impact.
There are many options available at Noah Packaging when it comes to personalized paper and eco-friendly packaging. For example, you could choose recycled or biodegradable materials such as kraft paper or cardboard.
Create an Impression with Your Christmas Favor Boxes
As the holiday season approaches, businesses are looking for ways to stand out in the crowded market. One way to do so is by creating an impression with your Christmas favor boxes. These boxes add a festive touch to your products and provide an additional branding opportunity.
Our team considers your brand's identity and values when designing your Christmas favor boxes. We keep colors, fonts, and graphics consistent with your branding strategy. Additionally, we incorporate a holiday message or slogan to help reinforce your brand's messaging during this time of year.
Noah Packaging for Your Wholesale Packaging Needs
Noah Packaging is the ultimate solution for your wholesale packaging needs. With a wide array of products and services, we cater to businesses of all sizes and industries. As an expert packaging supplier, we aim to provide high-quality packaging solutions that are both functional and visually appealing.
Our team at Noah Packaging understands the importance of brand identity, which is why we offer custom packaging options. We work with you to create designs that accurately represent your business and help you stand out in a sea of competitors. Our team can handle everything from custom printed boxes to branded bags.
When it comes to wholesale packaging, reliability, and efficiency are crucial factors. At Noah Packaging, we prioritize these qualities by ensuring timely deliveries and responsive customer service. We also take pride in using eco-friendly materials whenever possible, making us a go-to choice for businesses looking to reduce their carbon footprint without sacrificing quality or cost-effectiveness.
Contact Us
To place your order with us, simply send us an email at sales@noahpackaging.com. Our team is always available to take your order and provide quality services. Moreover, we offer free quotes and delivery across the USA.
Read more
| | |
| --- | --- |
| Box Style | Christmas Boxes |
| Dimension (L + W + H) | All Custom Sizes and Shapes |
| Quantities | No Minimum Order Required |
| Paper Stock | 10pt to 28pt (60lb to 400lb) Eco-Friendly Kraft, E-flute Corrugated, Bux Board, Cardstock |
| Printing | No Printing, CMYK, CMYK + 1 PMS color, CMYK + 2 PMS colors |
| Finishing | Gloss Lamination, Matte Lamination, Gloss AQ, Gloss UV, Matte UV, Spot UV, Embossing, Foiling |
| Included Options | Die Cutting, Gluing, Scored,Perforation |
| Additional Options | Eco-Friendly, Recycled, Biodegradable |
| Proof | Flat View, 3D Mock-up, Physical Sampling (On request) |
| Turnaround | 4 - 8 Business Days, RUSH |
| Shipping | FLAT |
These boxes are used to distribute and pack small treats and gifts during Christmas.
Noah Packaging is the best supplier to buy from.
The cost for each box varies according to its material, size, and design.
Yes, you can customize your boxes with holiday-themed designs.
These boxes come in various sizes, including small, medium, and large.
Yes, they come with windows, allowing you to peek at the gift inside.
Boxes made from biodegradable materials are eco-friendly
Yes, you can tailor your boxes with names and messages.
Yes, we tailor boxes with inserts or compartments at affordable rates.