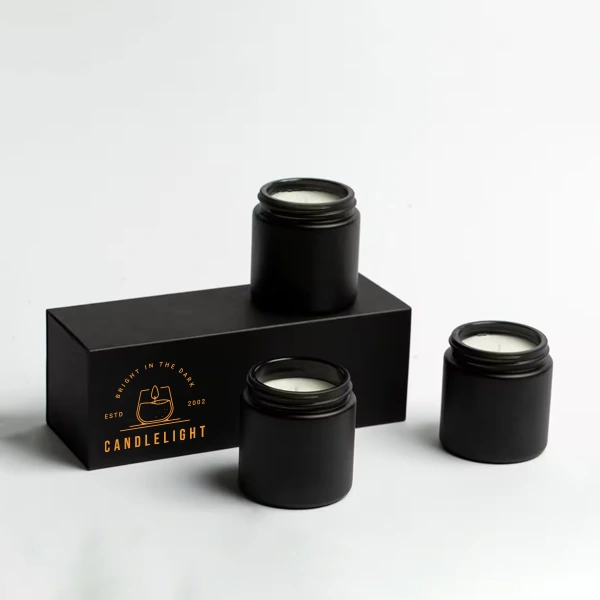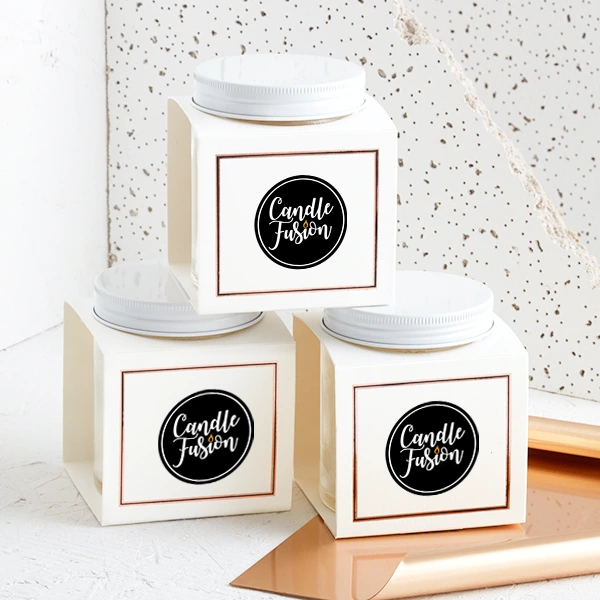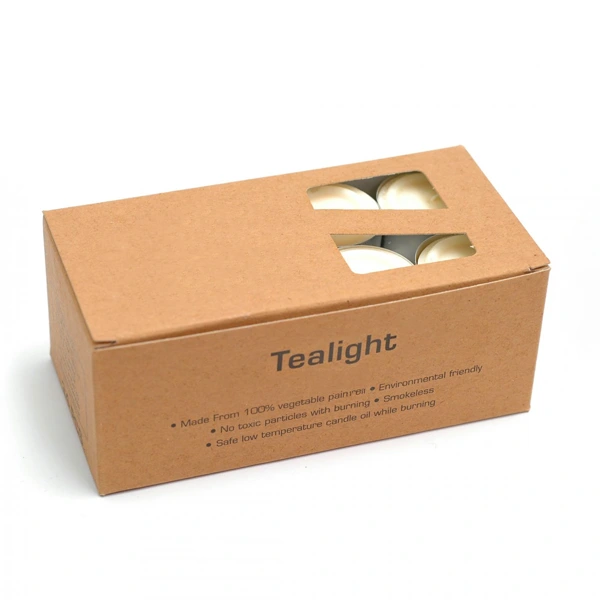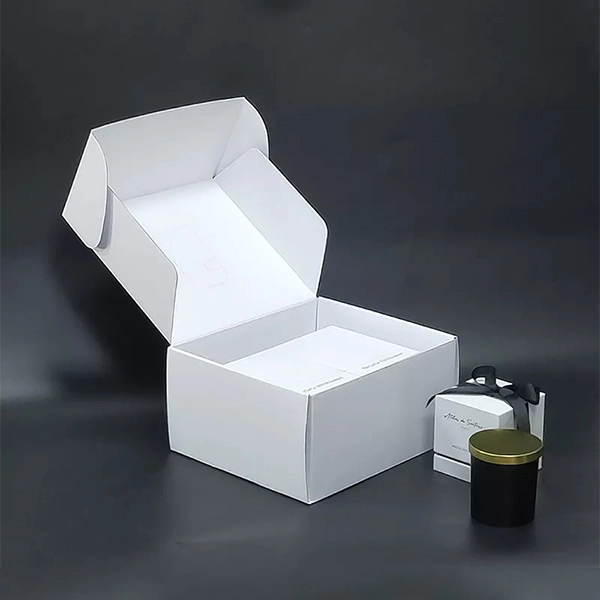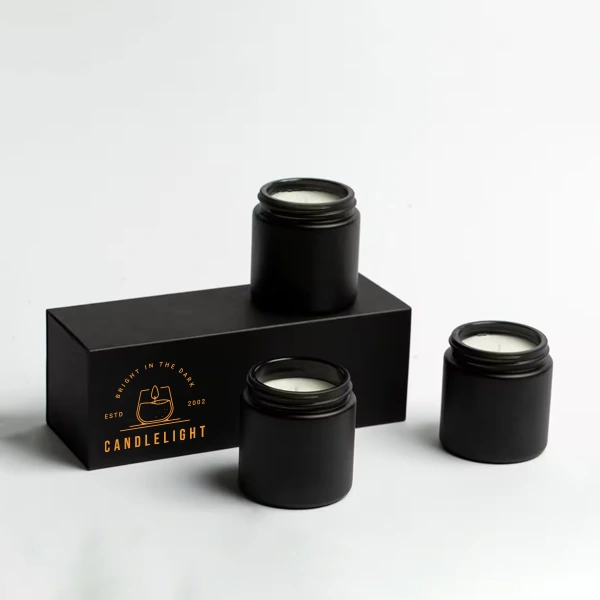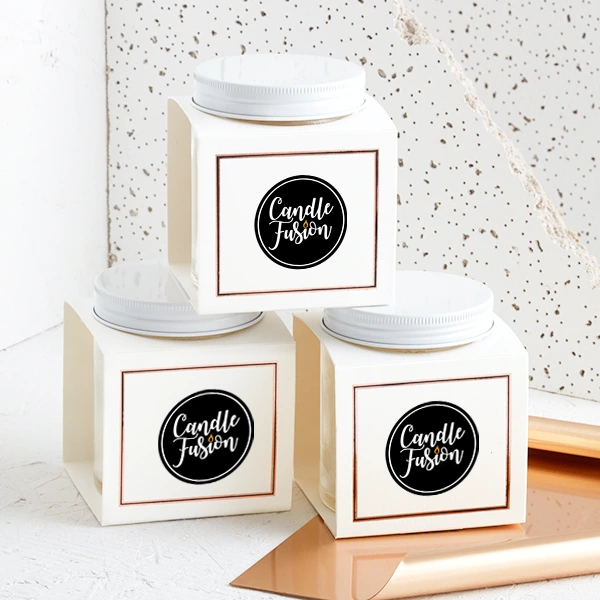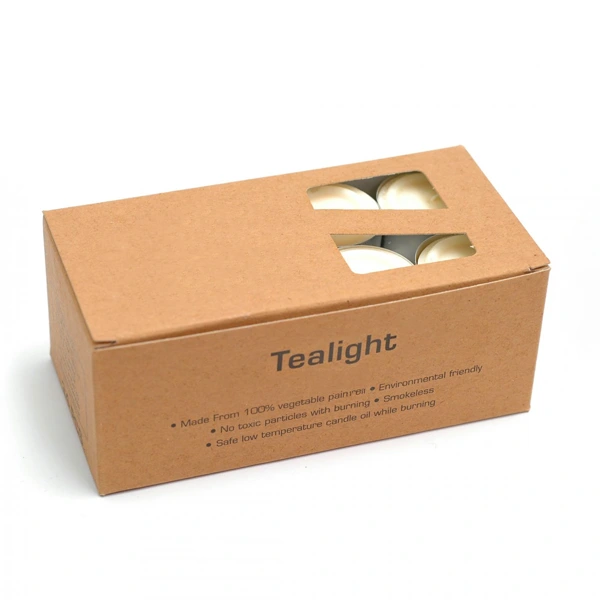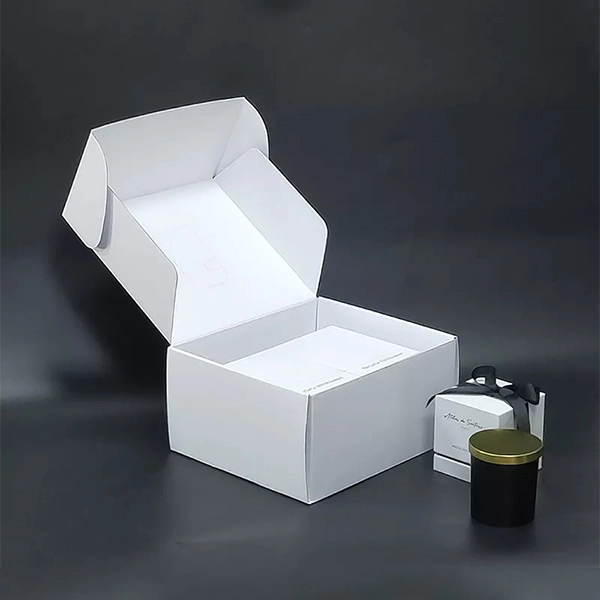 Custom Candle Shipping Boxes
Safeguard your precious candles during transit with our reliable candle shipping boxes. Crafted from durable materials, these boxes ensure your candles reach their destination in perfect condition. Our eco-friendly approach and customizable options make them the perfect choice for protecting your products while promoting sustainability.
Shop with Confidence
Money
Back Guarantee


Candle Shipping Boxes for the Safe Transportation of Candles
Do you have candles that you need to ship? Are you worried about them getting damaged in transit? If so, you're not alone. Candles are fragile and can easily be damaged if they're not properly packaged. That's where Noah Packaging comes in. We're the experts in designing candle shipping boxes.
We know what it takes to protect your candles from damage, and we have custom candle boxes to do it. Our boxes feature high-quality materials and can withstand the rigors of shipping. They also possess various features that help protect your candles throughout their journey to the end user.
Customizable Candle Shipping Boxes for a Personalized Experience
At Noah Packaging, we can help you create a box that is uniquely yours, reflecting your brand and style. There are numerous materials, colors, and designs to choose from. You can also add your own custom branding, such as your logo or tagline. We can also help you add features to your boxes to fit your specific needs.
With our customizable candle shipping packaging, you can give your customers a truly unique experience. They'll know that you put thought and care into their order, and they'll be more likely to do business with you again in the future. Apart from candle shipping boxes, we also offer personalization features for wax melt boxes. You can check them out too for your requirements.
Style Meets Durability
When it comes to shipping candles, you need a box that can do it all. It needs to be stylish enough to make a good impression on your customers, but it also needs to be durable enough to protect your candles from damage during shipping.
That's where our candle shipping boxes come in. They're the perfect blend of style and durability, making them the ideal choice for any candle business. Our boxes are made from high-quality materials, including cardboard, corrugated cardboard, rigid paperboard, and kraft. They're also crush-resistant and feature airflow vents to prevent condensation. This means that you can be confident that your candle shipping supplies will arrive at their destination in perfect condition, no matter how far they have to travel.
In addition to being durable, our candle packaging is also stylish. They come in a variety of colors and sizes, so you can choose the perfect one to match your brand. You can also add your own custom branding to the box, making it a truly unique way to ship your candles.
Make a Difference with Our Recycled Candle Shipping Boxes
We care about our planet and want to do our part to make it a better place. That's why we offer eco-friendly candle shipping packaging boxes. Our boxes are made from recycled materials like cardboard and kraft paper. They're also printed with non-toxic inks, so you can be sure that they're safe for the environment.
When you use our eco-friendly boxes for shipping candles, you can feel good knowing that you're not contributing to pollution. You're also helping to reduce the need for new materials and supporting sustainable practices.
Get More for Less: Affordable Candle Shipping Boxes in Bulk
When you choose to buy in bulk, it's like getting a special deal. You're getting a lot of boxes all at once and at a discount. This is something businesses really like because it helps them save money when they need a bunch of things. It's like a smart way to shop.
So, when it comes to boxes for shipping candles, our bulk offer is a win-win situation. You're getting great boxes to keep your candles safe during shipping, and you're getting them at a price that won't make your wallet cry. It's like hitting two targets with one shot – quality and savings.
No matter if you're a small candle business just starting or a big one, our affordable wholesale packaging in bulk is here to help you out. You can pack your candles with confidence, knowing you're using sturdy and reliable boxes and not spending more money than you should.
Your Vision, Our Teamwork: A Perfect Match
Noah Packaging is your go-to buddy when it comes to keeping your candles safe while they're on their way to their end users. We know that sending candles can be tricky because they can break easily. But with our specially designed candle shipping boxes wholesale, you don't have to worry anymore. We, as a well-recognized packaging company, make sure your candles stay snug and secure during their journey. Visit our website to get in touch with our experts. They will make sure to create boxes exactly as per your desired specifications and requirements. We offer free shipping throughout the USA. Get your instant quote today for custom printed candle shipping boxes!
Read more
| | |
| --- | --- |
| Box Style | Candle Boxes |
| Dimension (L + W + H) | All Custom Sizes & Shapes |
| Quantities | No Minimum Order Required |
| Paper Stock | 10pt to 28pt (60lb to 400lb) Eco-Friendly Kraft, E-flute Corrugated, Bux Board, Cardstock |
| Printing | No Printing, CMYK, CMYK + 1 PMS color, CMYK + 2 PMS colors |
| Finishing | Gloss Lamination, Matte Lamination, Gloss AQ, Gloss UV, Matte UV, Spot UV, Embossing, Foiling |
| Included Options | Die Cutting, Gluing, Scored,Perforation |
| Additional Options | Eco-Friendly, Recycled Boxes, Biodegradable |
| Proof | Flat View, 3D Mock-up, Physical Sampling (On request) |
| Turnaround | 4 - 8 Business Days, RUSH |
| Shipping | FLAT |
Our candle shipping boxes are made from high-quality materials like sturdy cardboard and corrugated cardboard, ensuring the safety of your candles during transit.
Absolutely! You can personalize your candle shipping boxes with your own branding and logo, and even choose colors and designs that match your style.
Yes, you can! We offer bulk ordering options, allowing you to get a bunch of boxes at once and save money in the process.
Yes, we provide samples of our candle shipping boxes so you can check their quality and design before making a larger order decision.
Absolutely! Our candle shipping boxes protect your candles during shipping, making them perfect for both retail displays and online deliveries.