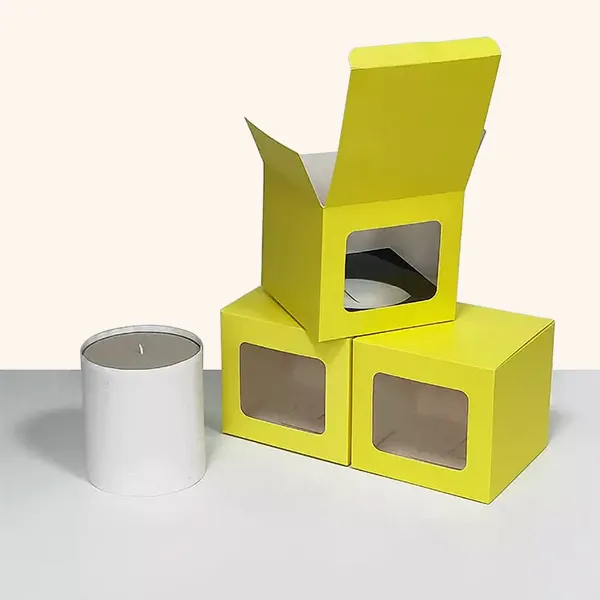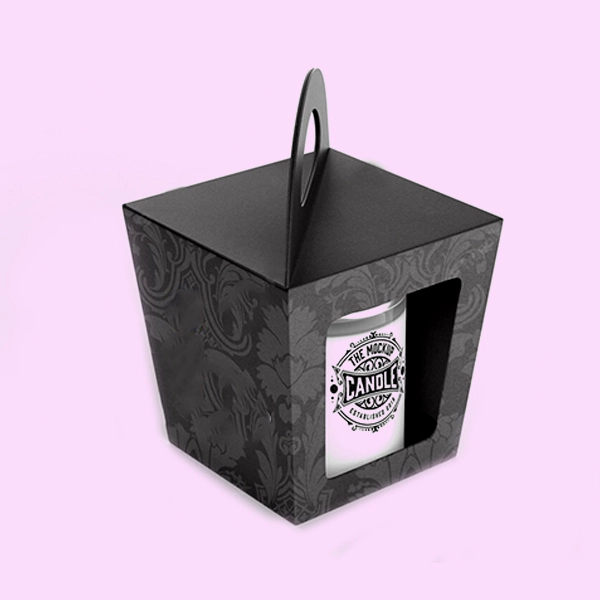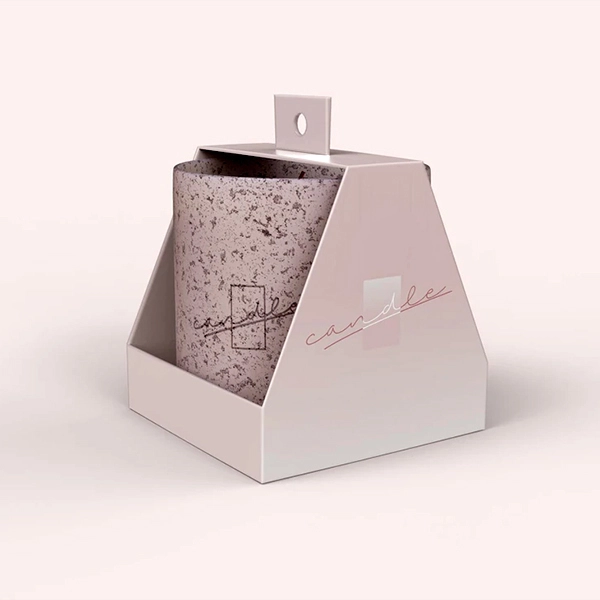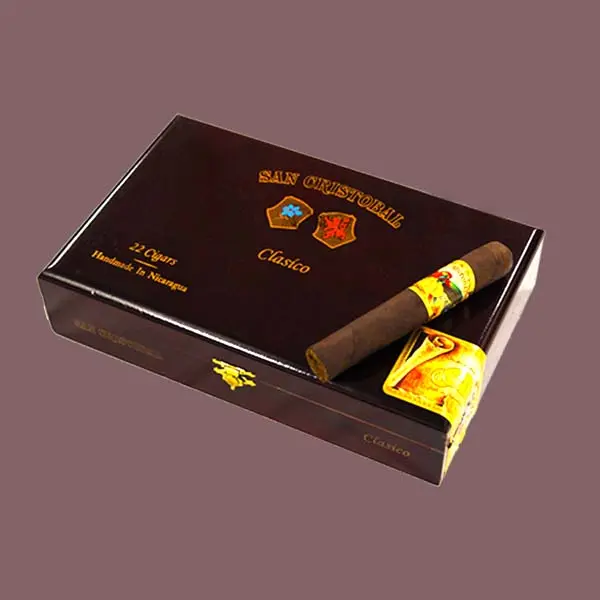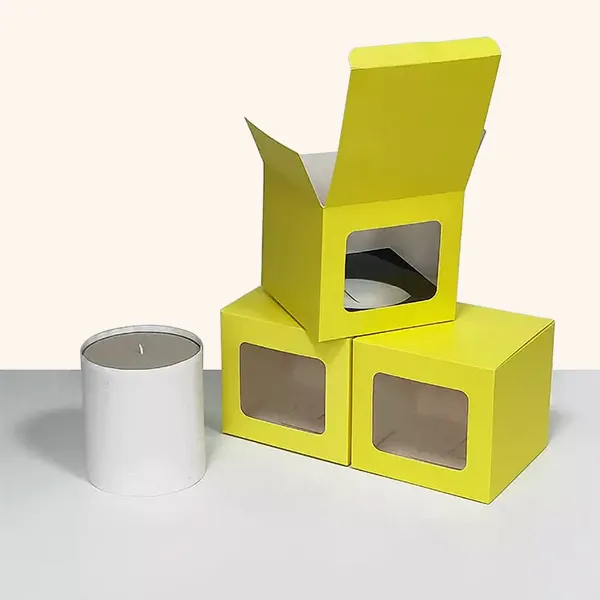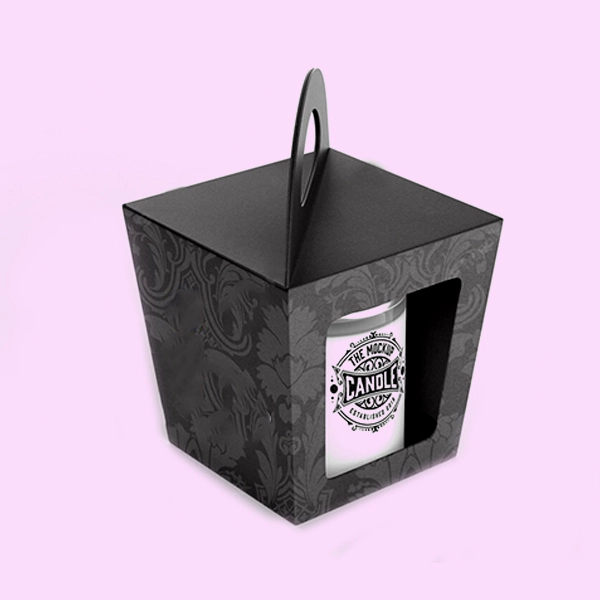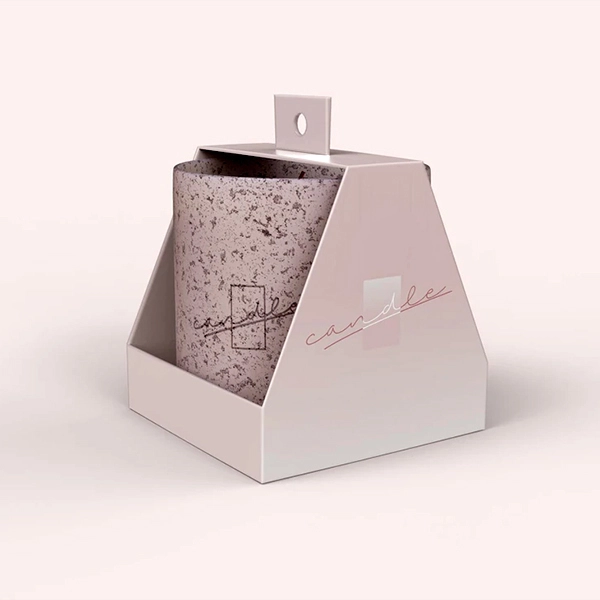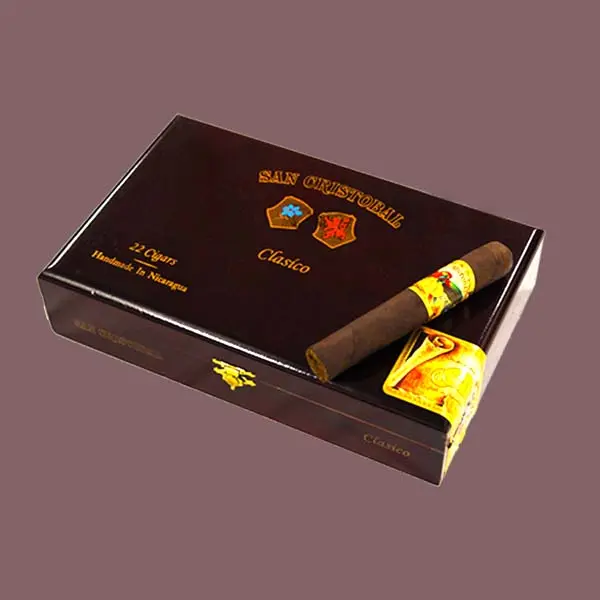 Candle Display Boxes
Candle display boxes are a great way to showcase and present your products to potential customers. They not only provide protection but also elevate the visual appeal of the product. With the right design and branding, these boxes can increase your sales and create a lasting impression on consumers. Whether you're displaying in-store or at an event, investing in Candle display boxes will be a worthy investment for your brand. So, don't hesitate to explore different options and designs that fit your needs and budget. Start using Candle display boxes today and watch your sales increase!
Shop with Confidence
Money
Back Guarantee


Candle Display Boxes to Present Your Products and Elevate Sales
Candle products have become increasingly popular in recent years, and with the growing demand comes the need for effective marketing strategies. One strategy is using Candle display boxes to showcase your products and attract potential customers. These boxes are visually appealing and provide a practical solution for storing and transporting Candle items.
Candle display boxes come in various shapes, sizes, and materials, allowing you to create a unique presentation for your brand. You can choose from clear plastic boxes that show off the product inside or opt for printed cardboard ones that feature eye-catching graphics and branding elements. This flexibility allows you to tailor the packaging to suit your specific needs and preferences.
The benefits of using Candle display boxes extend beyond aesthetics. These packaging solutions can help elevate sales by highlighting your products on store shelves or at trade shows.
Increase Your Overall Sales with Our Custom Candle Display Boxes
As the Candle industry grows, standing out among the competition is crucial. One of the most effective ways to do so is by utilizing custom display boxes that showcase your brand and products. At Noah Packaging, we specialize in creating custom Candle display boxes that enhance your brand's image and increase your overall sales. You can get any kind of boxes you need for candles. Whether you need display boxes or Candle Jar Boxes, we have got you covered.
Our team of experts works closely with you to design a display box that reflects your brand identity, fits your product dimensions, and appeals to your target audience. We offer various customization options for Candle Boxes, including design, color scheme, logos, and messaging. Our high-quality materials and printing techniques ensure that every detail of your display box is flawless.
In addition to improving the aesthetics of your brand and products, our custom Candle display boxes are designed to be practical for retailers and consumers alike.
Unlimited Customization Options at Affordable Rates
If you want to elevate your candle business, invest in high-quality custom candle display boxes. These boxes protect your candles and serve as a marketing tool for your brand. The good news is that with unlimited customization options at affordable rates, you can easily create unique and eye-catching packaging that sets your candles apart.
The customization options for candle display packaging are endless. You can choose different sizes, shapes, colors, designs, and materials that reflect your brand's style and personality. You can add special features such as windows or handles to make them more practical and convenient for customers. With these customization options, you can create packaging solutions that appeal to all customers - from classic and sophisticated to modern and trendy.
Moreover, with our affordable rates for unlimited customization options on candle display boxes, you do not have to compromise on quality or creativity.
Choose Noah Packaging for Candle Boxes and Wholesale Packaging
Noah Packaging is a well-known name in the packaging industry offering wholesale high-quality Candle Display Boxes. We have been serving our customers for many years and have earned a reputation for providing top-notch packaging supplies.
Noah Packaging understands the importance of packaging when it comes to candles, as they are delicate items that require special care during transportation. That's why all our candle display packaging boxes are designed to protect the product from damage and prevent any spillage or leakage during transit. These boxes are made using sturdy materials such as cardboard, kraft paper, and corrugated stock to ensure durability and strength.
Moreover, Noah Packaging offers customization options for candle display boxes wholesale so that you can choose the design, size, and shape according to your brand requirements. With our custom printed techniques, we can also add your logo or other branding elements to make your products stand out on shelves.
Contact Us for a Free Quote
You can contact us anytime to place your bulk or small order with us. Our team is available 24/7 to give you free quote and take your orders.
Read more
| | |
| --- | --- |
| Box Style | Candle Boxes |
| Dimension (L + W + H) | All Custom Sizes & Shapes |
| Quantities | No Minimum Order Required |
| Paper Stock | 10pt to 28pt (60lb to 400lb) Eco-Friendly Kraft, E-flute Corrugated, Bux Board, Cardstock |
| Printing | No Printing, CMYK, CMYK + 1 PMS color, CMYK + 2 PMS colors |
| Finishing | Gloss Lamination, Matte Lamination, Gloss AQ, Gloss UV, Matte UV, Spot UV, Embossing, Foiling |
| Included Options | Die Cutting, Gluing, Scored,Perforation |
| Additional Options | Eco-Friendly, Recycled Boxes, Biodegradable |
| Proof | Flat View, 3D Mock-up, Physical Sampling (On request) |
| Turnaround | 4 - 8 Business Days, RUSH |
| Shipping | FLAT |
We offer no printing, CMYK, CMYK + 2 PMS colors, and CMYK + 1 PMS color to choose from.
Yes, you can place candle display boxes bulk order at affordable rates.
Yes, at Noah Packaging, we can customize your boxes with logos and branding.
Yes, we have different sizes and shapes available to choose from.
Yes, we have eco-friendly options which includes cardboard and biodegradable options.