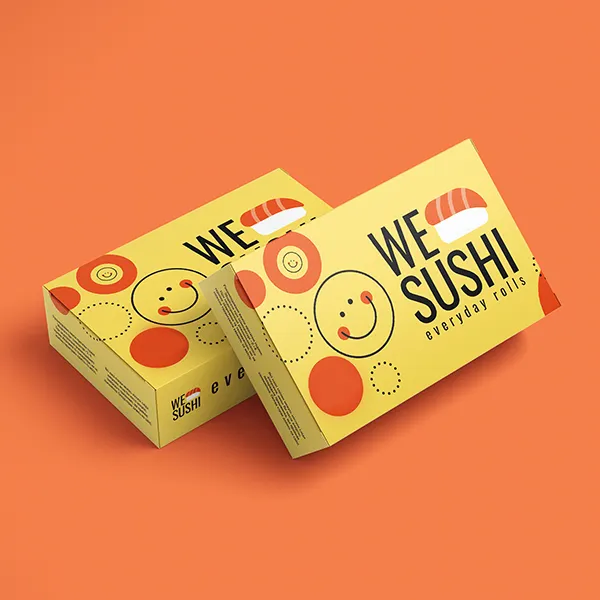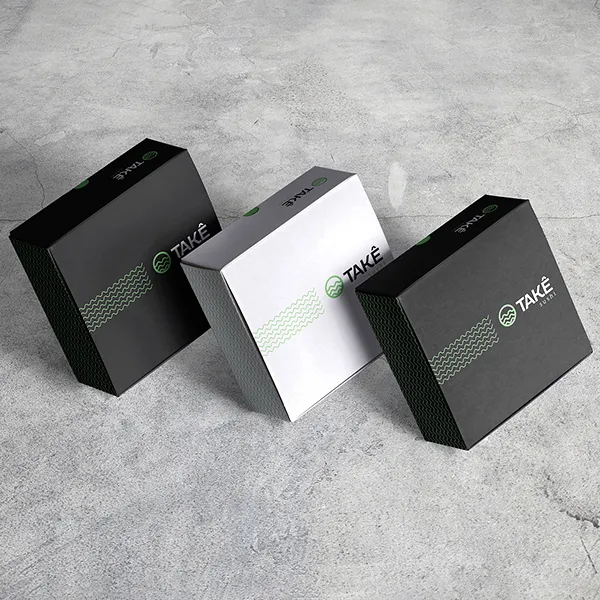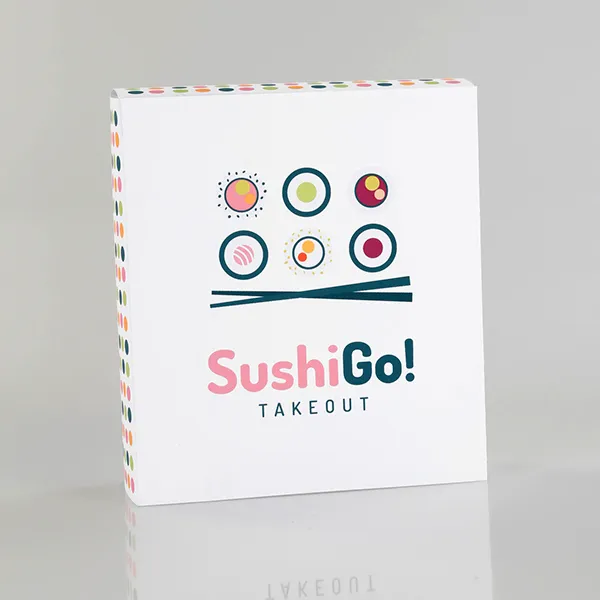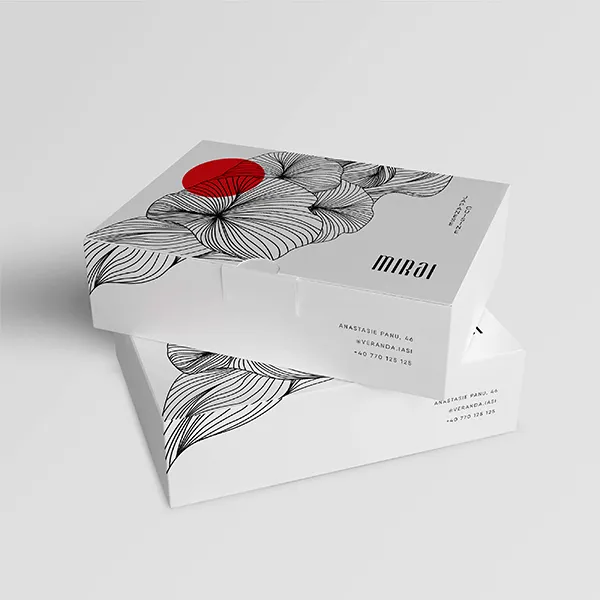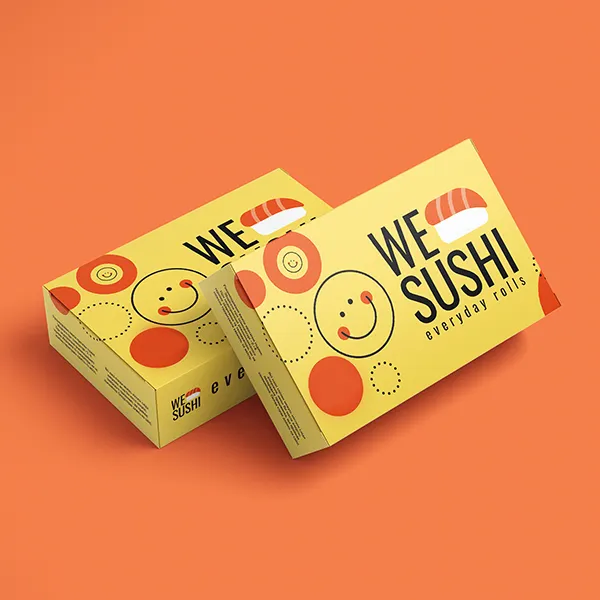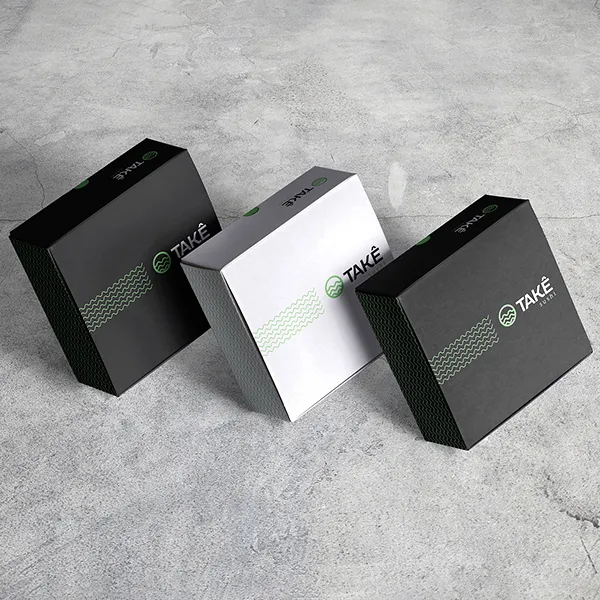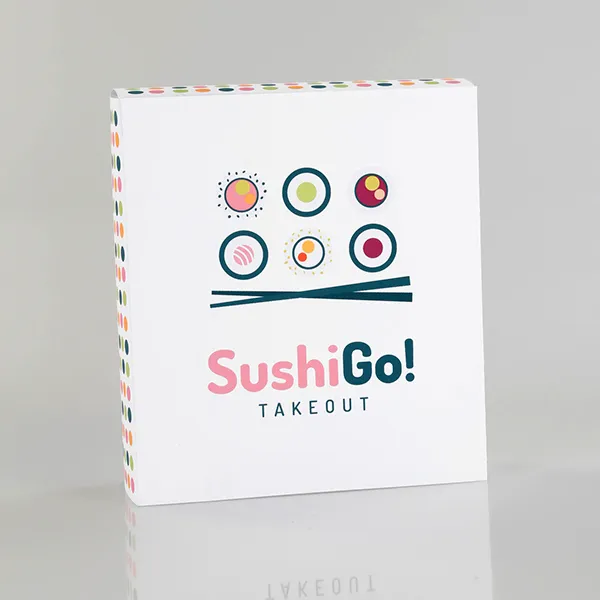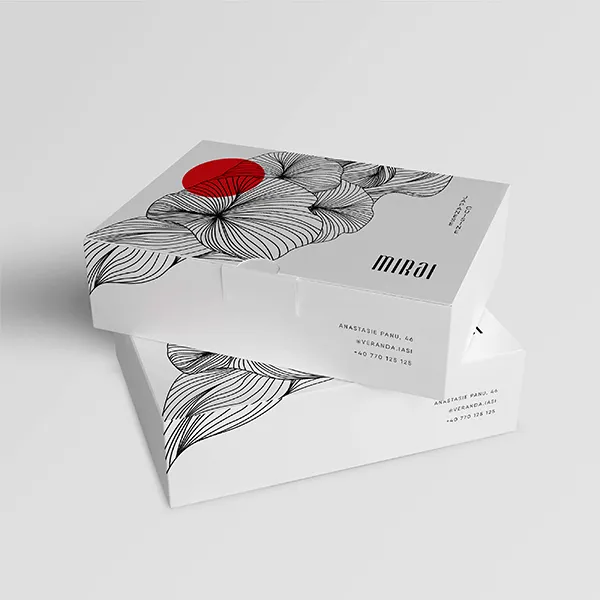 Custom Sushi Boxes
Noah Packaging offers exceptionally designed sushi boxes with a variety of customization options. In addition, we give you the option of designing your custom sushi boxes in any shape and size you want. Our services include free customization designs and free shipping throughout the United States. We also offer unique add-ons with various finishing options to make your sushi subscription box stand out. The best part is that you can get all this at reasonable prices. Our packaging is not only of the highest quality, but it is also secure. Your sushi products will be easy to carry using our sushi boxes with a fresh taste. Our quality packaging can withstand high temperatures to keep your products safe and fresh. We also provide a variety of printing and customization options for sushi boxes. We hope you will enjoy our services!
Shop with Confidence
Money
Back Guarantee


Modern Sushi Boxes With Fabulous Packaging Designs
Sushi is a delicious food with a mix of sweetness, salt, and sourness. Do you know some countries don't have access to the raw fish that is an essential component of sushi? As a result, sushi lovers from such countries order a vast supply of sushi from miles away. So sushi boxes are a basic need of restaurants supplying sushi. The most important thing when supplying sushi is its packaging. If you are running a sushi restaurant, you may need custom sushi boxes for your customers. These boxes can be of any type, including cardboard, craft, or rigid materials. Noah Packaging provides various packaging options to style your sushi subscription box. Let's talk about our Food Box Packaging options that can help you boost your sushi supply business.
Modern Sushi Boxes To Boost Your Sales
Noah Packaging provides innovative and modern design options for custom sushi boxes. Supreme-quality sushi boxes are in high demand in today's business. Most customers demand uniquely designed kraft sushi boxes in multiple shapes and sizes. You can also check out our sushi packaging box gallery to get an idea of our services. Let me provide you with more detail about our packaging services.
Remarkable & Modern Designs
Sushi should be packaged in the best designs that create a fresh look to inspire your customers. Packaging is the first point of contact whenever a customer gets a product. Well-packaged sushi boxes make a great impression on sushi lovers. Designs give the most noticeable and catchy look to your sushi products. Especially for small business owners that are not much in the spotlight, your design matters to new customers. The selection of modern design options will significantly assist you in dominating even when you launch new sushi items. So ensure you get your Chinese Takeout Boxes with the ultimate, never-before-seen range of designs.
Quality is a significant aspect when customers decide to buy sushi. Most customer percept that poor-quality packaging always carries a poor product. Because of this, it is necessary to invest in quality packaging, so it makes a good impression on your customers. Therefore, a quality sushi packaging box will more likely attract buyers who prefer eating quality food. We provide free samples so you can check our material and printing quality. So you can get your custom sushi boxes in whatever quality you want.
Viable Printing Options
Printed packaging has great importance in the modern era of business. It is the most effective way to convey valuable information about your product. For instance, in the case of sushi boxes, your customers may be interested in knowing what type of sushi it is. Or you can also enlist the ingredients used in making that specific sushi. A Sushi subscription box with detailed prescribed information appears authentic for business. We offer printing options for a kraft sushi box or a paper box. Let's dig into the details.
Digital printing is a cost-effective method of printing digital images and text on a product. For example, a sushi subscription box containing digitally printed sushi images will catch your customer's attention. This is the most versatile way to turn your imaginary ideas into printed pictures explaining product value.
Offset printing is a superior method to produce high-quality printed images of sushi ingredients. Offset printing is a cost-effective way to style a sushi subscription box. This printing technique has the best results on sushi boxes, with high-quality images. Even if you are on a tight budget, this printing method will keep you within your budget and fulfill your desire to get the best work in the shortest amount of time.
Material Options For Sushi Boxes
The best quality sushi box material helps prevent any outside contamination. Packaging materials are essential to keep them fresh for longer durations. Noah Packaging offers different materials, including cardboard, rigid, and kraft sushi boxes. This packaging prevents harmful reactions that dull the freshness of sushi. A sushi paper box provides ultimate protection for a more extended period.
Why is Noah Packaging Your Preferred Choice?
We offer free design consultations and mockups of sushi boxes. You can use our designer services if you own a small business and need access to graphic designers. Our graphic design team is highly efficient, brilliant, and exceptional. They will generate creative ideas for your business packaging and respond quickly. We also offer free generic samples if you need clarification on creating a product. Noah Packaging offers free shipping throughout the United States. Our Noodle Packaging services are high-speed and have a short turnaround time. So you will get your order of sushi boxes in much less time. Not only are our delivery services free, but they are also swift. When it comes to customer service, we provide quick responses. Our team will get back to you as soon as possible to respond to your order queries.
How Can You Reach Us?
We always favor prompt responses, and you can easily reach us. We are committed to providing excellent customer service and value your queries. You can reach us directly by phone or through live chat support. Also, you can send your specifications regarding packages through email. Please do not hesitate to contact us if you have questions about our services or your orders. We are always available to speak with you!
Read more
| | |
| --- | --- |
| Box Style | Food Boxes |
| Dimension (L + W + H) | All Custom Sizes and Shapes |
| Quantities | No Minimum Order Required |
| Paper Stock | 10pt to 28pt (60lb to 400lb) Eco-Friendly Kraft, E-flute Corrugated, Bux Board, Cardstock |
| Printing | No Printing, CMYK, CMYK + 1 PMS color, CMYK + 2 PMS colors |
| Finishing | Gloss Lamination, Matte Lamination, Gloss AQ, Gloss UV, Matte UV, Spot UV, Embossing, Foiling |
| Included Options | Die Cutting, Gluing, Scored,Perforation |
| Additional Options | Eco-Friendly, Recycled Boxes, Biodegradable |
| Proof | Flat View, 3D Mock-up, Physical Sampling (On request) |
| Turnaround | 4 - 8 Business Days, RUSH |
| Shipping | FLAT |