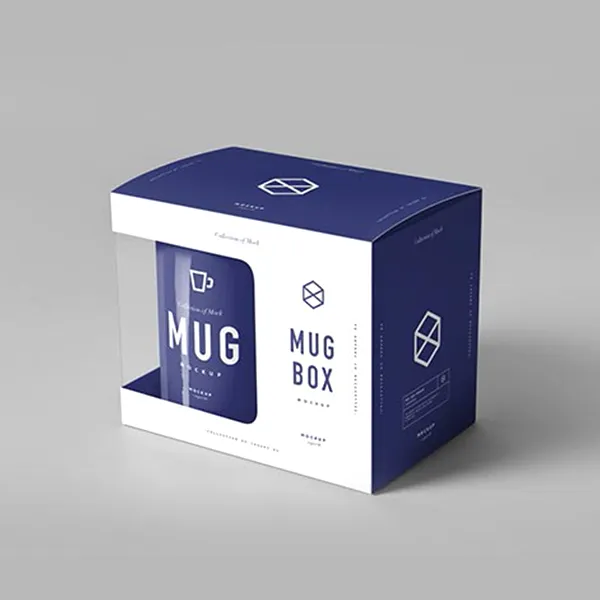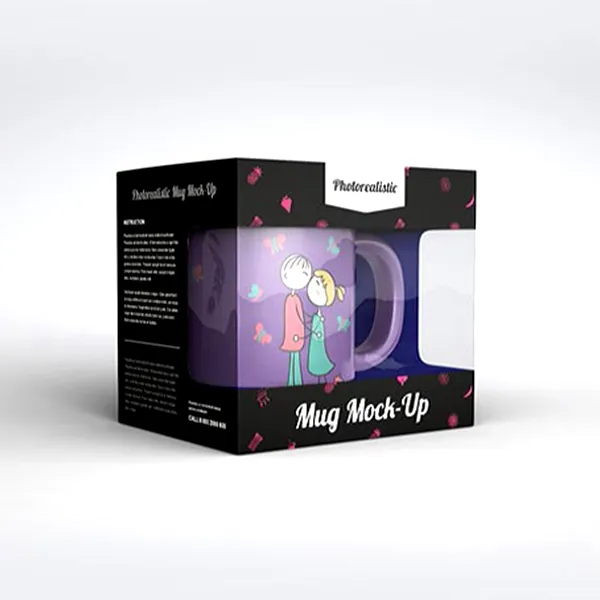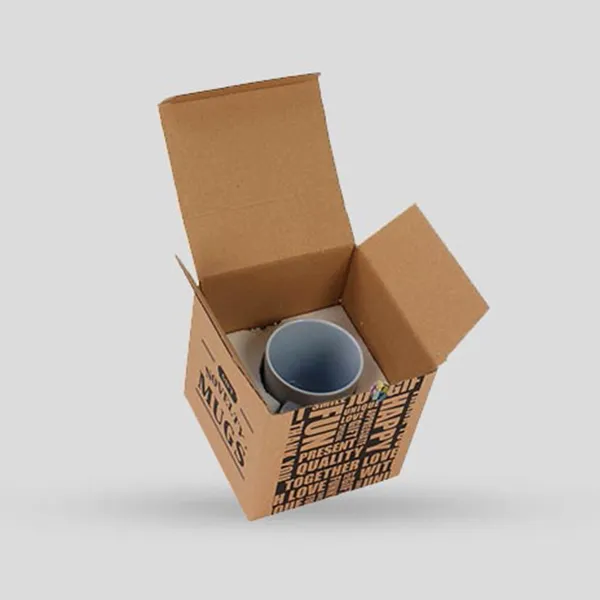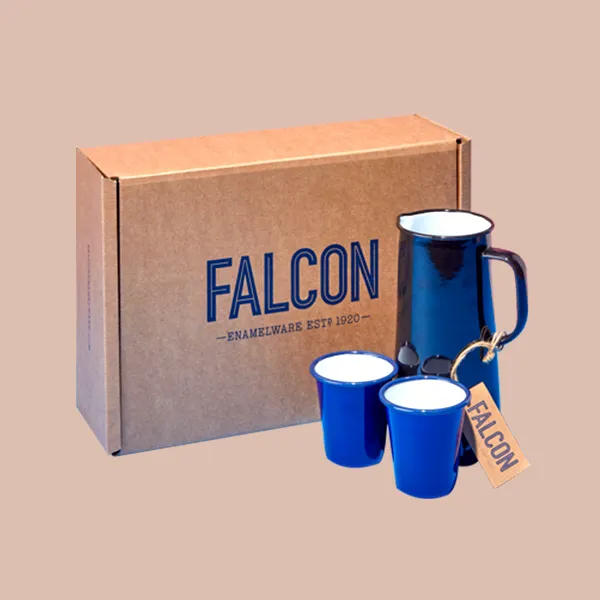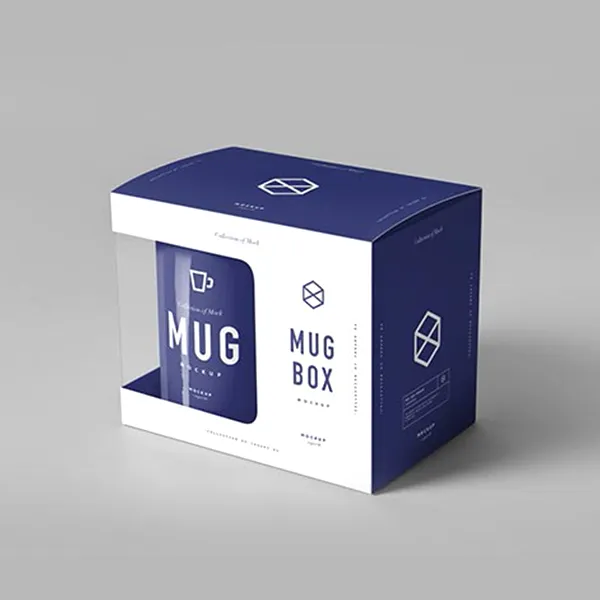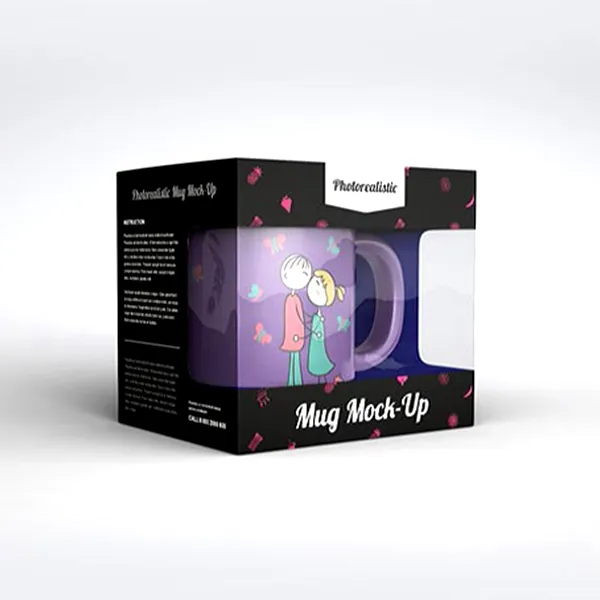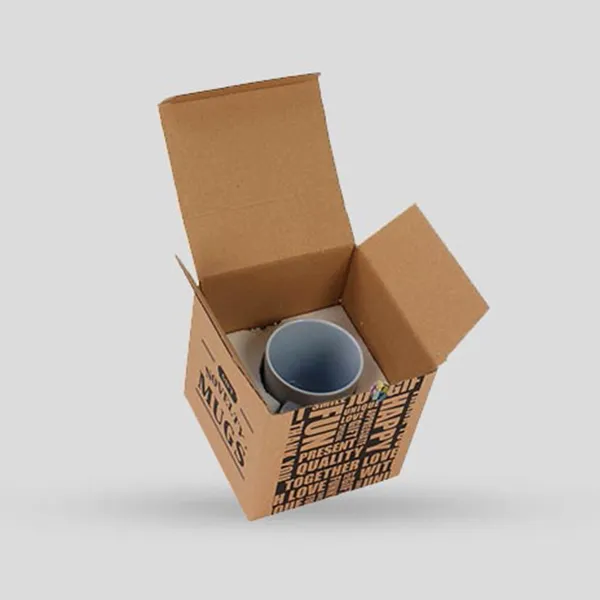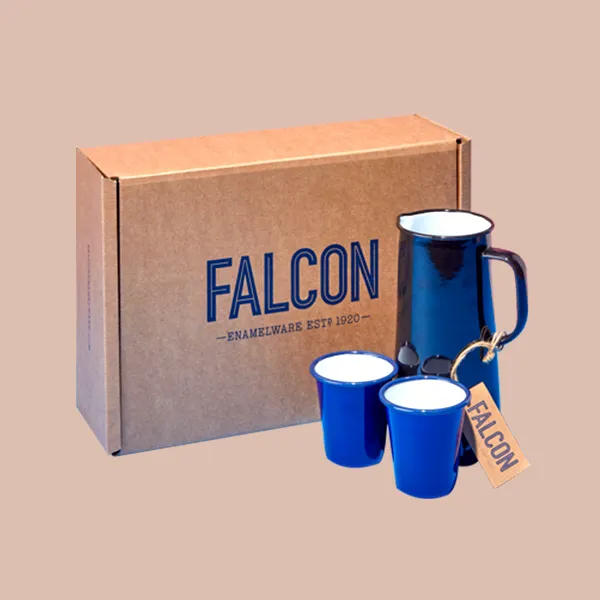 Mug Boxes
Custom mug boxes are an excellent way to elevate the presentation of your product while also providing protection and convenience. So, why settle for plain, boring packaging when you can create something truly special? Order your mug box packaging today and see the difference they can make for your business or personal gifting needs!
Shop with Confidence
Money
Back Guarantee


Elegant and Protective Mug Boxes for Perfect Packaging Solutions
Packaging is an essential aspect of product marketing as it can make or break the customer's experience with your brand. And when it comes to packaging fragile items like mugs, choosing the right mug boxes is crucial. Not only does it need to be sturdy enough to protect the mug during transit, but also elegant and visually appealing.
That's where elegant and protective mug boxes come in handy. These cardboard boxes are specifically designed for mugs and offer all-around protection while adding a touch of sophistication to your brand's packaging. With Noah Packaging, you can create boxes that can create a positive impression on your customers and elevate their unboxing experience while ensuring their products arrive safely at their destination.
Customized Mug Packaging: Durable Packaging Solution for Your Mugs
Mug packaging is a great way to protect your mugs. When it comes to shipping or storing mugs, it's important to have durable packaging that can withstand the rigors of transportation. Custom packaging offers a solution that protects the mugs and adds value to your brand.
One of the main benefits of mug packaging is its durability. These mug boxes are designed specifically for your mugs, ensuring a perfect fit and maximum protection during transit. Whether you are shipping internationally or across town, custom packaging ensures that your mugs arrive at their destination in one piece.
In addition to being strong and durable, mug box packaging can also be customized with your logo or branding. It helps promote your brand while providing a security layer for your products. With so many options, you can choose the perfect design and materials that suit your needs and budget.
Custom Mug Boxes: Create a Memorable Experience for Your Customers
Custom mug boxes are an excellent way to create a memorable customer experience. These boxes can be personalized with your brand logo, tagline, or any other design you want to showcase. Mug boxes are an ideal packaging solution for coffee shops, gift stores, and online retailers who sell mugs as a product.
By investing in mug boxes, you can add a personal touch to the customer's experience. They feel loved and appreciated when they receive their order packaged in a customized box. It also gives them a sense of exclusivity when they see something unique that stands out from generic packaging solutions. Wholesale packaging for mugs allows you to enhance your brand identity by creating an appealing presentation that sets you apart from competitors. In addition to branding benefits, mug boxes offer practical advantages.
Customization Options for Your Coffee Mug Boxes Wholesale
Coffee is the lifeblood of many people, and as such, it deserves to be presented in a beautiful and personalized container. If you are looking for customization options for your coffee mug boxes wholesale, then you have come to the right place. At Noah Packaging, there are plenty of ways to make your coffee mug boxes shine on the shelves.
Firstly, you can choose the size and shape of your coffee mug box according to your preference. You can opt for a traditional rectangular shape, innovative square, or circular design. Additionally, you can add features like handles, inserts, or dividers as per your liking and convenience.
Secondly, you can choose the material of your box that best suits your product's needs. You can decide between cardboard paper, corrugated cardboard, or kraft paper boxes depending on the fragility of your product and shipping requirements. They are popular due to their affordability and eco-friendliness, but plenty of other materials are also available.
Consider adding your company logo or branding to your coffee mug wholesale packaging. It will help to increase brand awareness and make your products more recognizable. You could also add a personal touch by including a message or quote on the box. You might also consider using different colors or patterns on each box to create variety.

Trust Us with Your Custom Packaging Requirements!
If you are searching for "mug boxes near me," Noah Packaging is a leading packaging supplier specializing in mug boxes for its customers. We should be your go-to choice if you are looking for high-quality, durable, customized mug boxes near you.
One of the main reasons you should choose us for your custom mug boxes is our commitment to quality. We understand that every brand and its product has different requirements, so we use only the best materials and technologies to create custom packages that fit your mugs perfectly. Whether you need simple or complex designs at affordable rates, we can help bring your ideas to life without compromising quality.
In addition, choosing Noah Packaging means having access to exceptional customer service. So, you can contact us at sales@noahpackaging.com to get a quote. Our team is devoted to ensuring customer satisfaction with every order.
Read more
| | |
| --- | --- |
| Box Style | Household Boxes |
| Dimension (L + W + H) | All Custom Sizes & Shapes |
| Quantities | No Minimum Order Required |
| Paper Stock | 10pt to 28pt (60lb to 400lb) Eco-Friendly Kraft, E-flute Corrugated, Bux Board, Cardstock |
| Printing | No Printing, CMYK, CMYK + 1 PMS color, CMYK + 2 PMS colors |
| Finishing | Gloss Lamination, Matte Lamination, Gloss AQ, Gloss UV, Matte UV, Spot UV, Embossing, Foiling |
| Included Options | Die Cutting, Gluing, Scored,Perforation |
| Additional Options | Eco-Friendly, Recycled Boxes, Biodegradable |
| Proof | Flat View, 3D Mock-up, Physical Sampling (On request) |
| Turnaround | 4 - 8 Business Days, RUSH |
| Shipping | FLAT |
The mug box packaging costs depend on various factors, including size, shape, and material you choose.

You can order your mug boxes in different quantities according to your business and product requirements.
Yes, at Noah Packaging, you can design your mug box packaging with handles or straps for easy carrying.
Yes, you can use your packaging for mugs for retail display.
Typically, cardboard, kraft paper, and corrugated board are used to make mug packaging box.