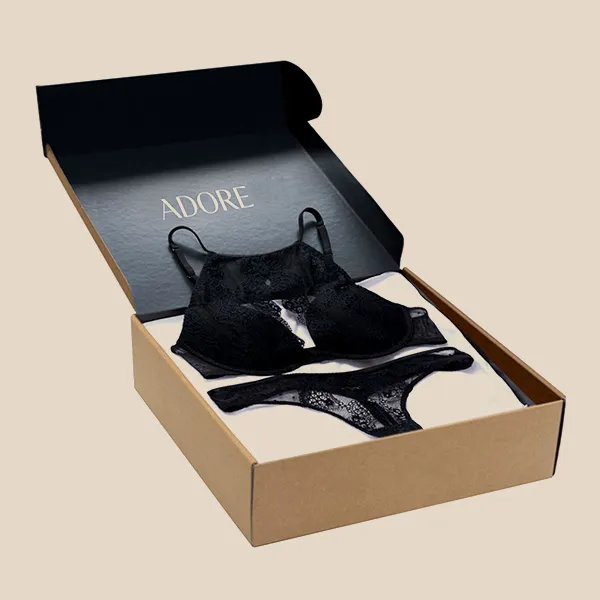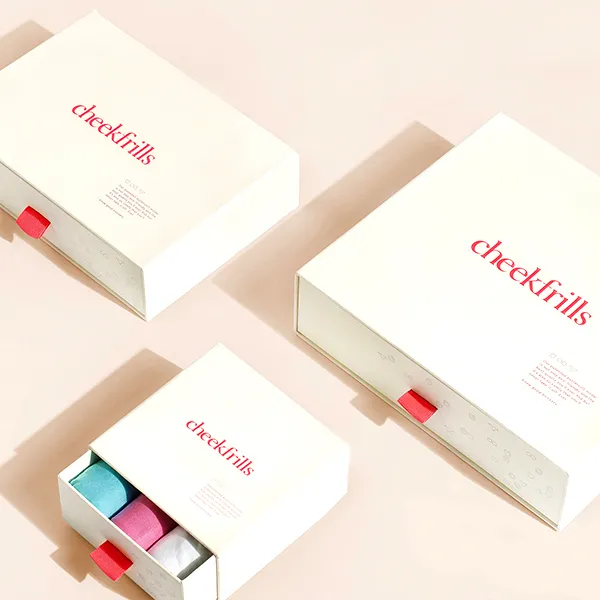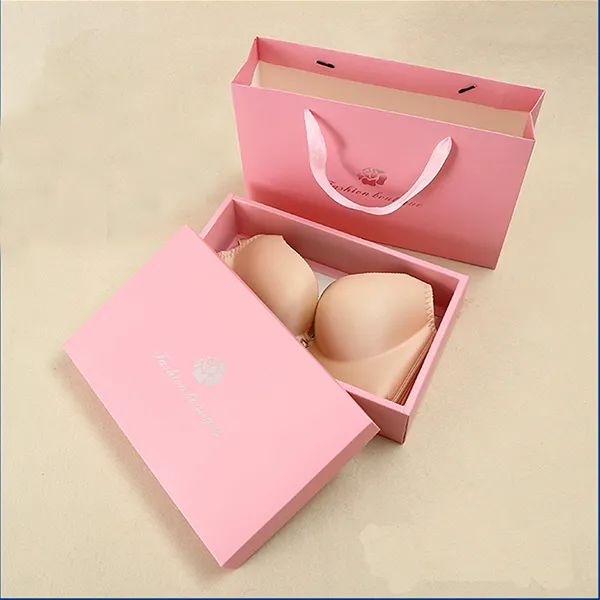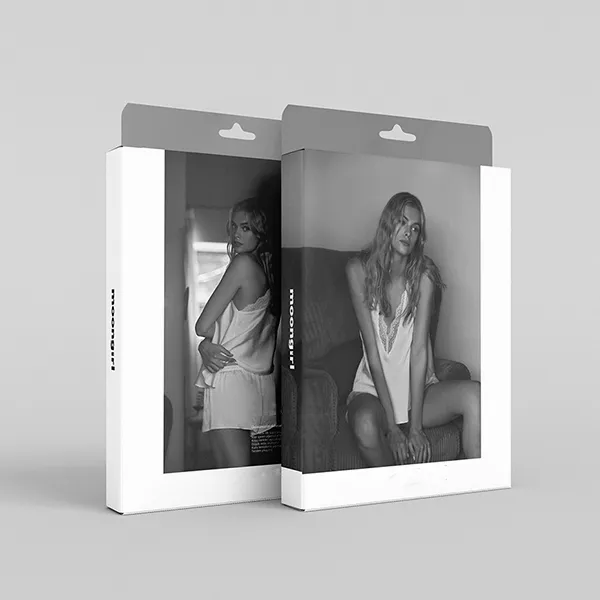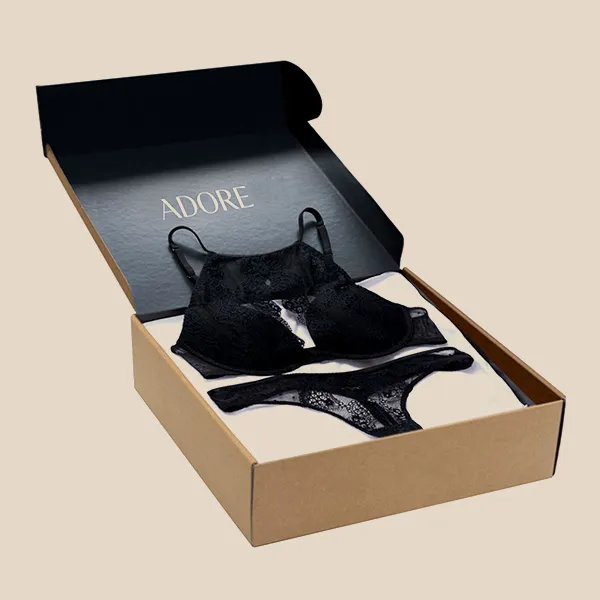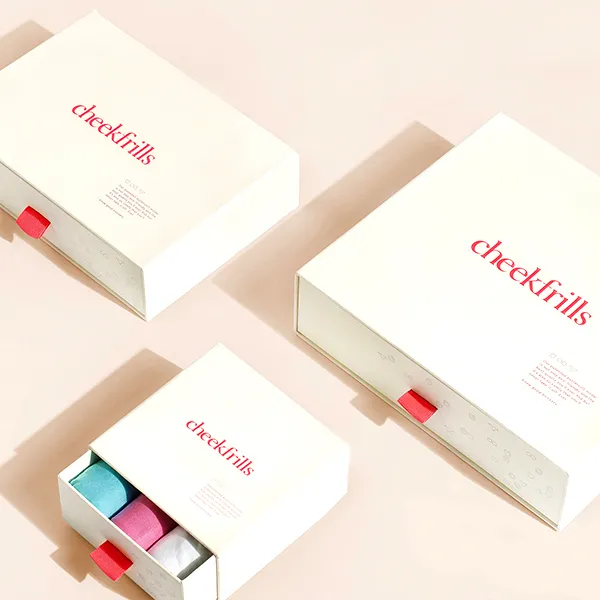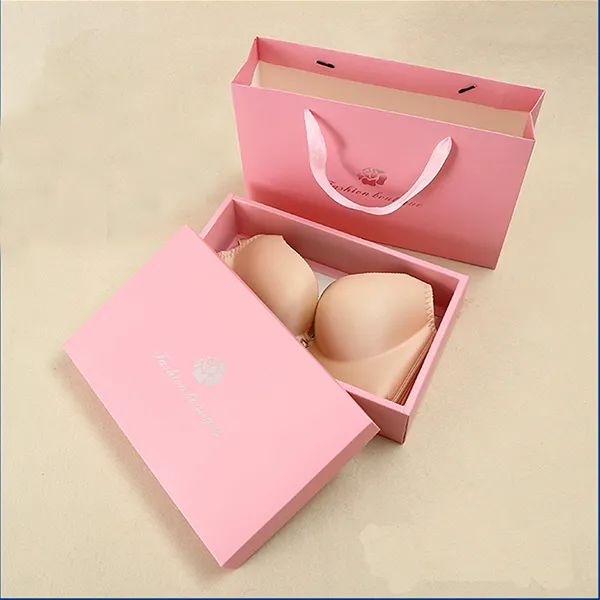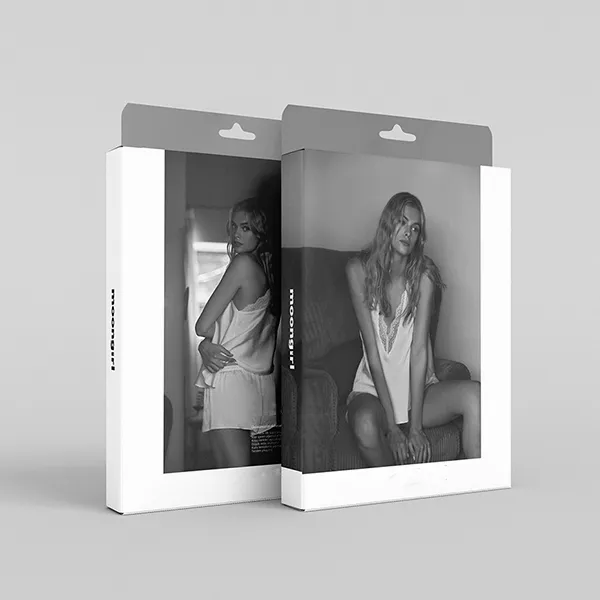 Custom Lingerie Boxes
Custom lingerie boxes are essential for brands and businesses in the lingerie industry for mant reasons. Firstly, they protect delicate lingerie items during transportation, storage, and display. Lingerie is a high-end and luxury product, and customers expect it to be packaged and presented accordingly. The right lingerie box can enhance the product's perceived value and increase customer satisfaction. Noah Packaging is your one-stop shop for premium quality and custom lingerie packaging boxes. These boxes are designed to provide ultimate protection and presentation for your delicate lingerie items. With years of experience in the packaging industry, we understand the unique needs of the lingerie industry and provide tailored solutions to meet your specific requirements.
Shop with Confidence
Money
Back Guarantee


Tailored Lingerie Boxes For A Lasting Impression
Lingerie is a product that needs to be packaged in a way that enhances its sensuality and elegance. This is where custom lingerie boxes come in. They provide protection during shipping and add value to the product by creating an exciting unboxing experience for the customer. Lingerie boxes offer a unique opportunity for brands and businesses to showcase their products appealingly, which can help create brand loyalty and increase sales.
At Noah Packaging, we understand the importance of lingerie packaging for businesses. We offer tailored lingerie packaging solutions that are designed to create a lasting impression on your customers. Our high-quality lingerie boxes are customizable and can be designed to match your brand's aesthetic and personality. Whether you're looking for custom lingerie boxes, subscription boxes, gift boxes, or wholesale options, we have the perfect solution.
Elevate Your Lingerie Brand with our Custom Lingerie Boxes
Differentiating yourself from the competition is essential as a lingerie brand or business. One way to achieve this is by elevating your packaging with custom lingerie boxes from Noah Packaging. Our custom underwear boxes offer a range of customization options that can help showcase your brand's personality and style.
Here are some of the benefits of custom lingerie boxes:
Customization options: With Noah Packaging, you can print your logo or brand name on the boxes, choose the color scheme that matches your brand, add embossing or debossing, and even customize the shape and size of the box to fit your products perfectly.
Brand awareness and recognition: With your brand name or logo prominently displayed on the packaging, customers will be more likely to remember and recommend your brand to others.
Personal touch: Customization adds a personal touch, making customers feel appreciated and valued.
Enhanced customer experience: Custom lingerie boxes provide an exciting unboxing experience for customers, which can enhance their overall experience and increase customer loyalty.
Protection: Custom lingerie boxes help keep the products organized and protect them from damage during transportation. It is especially important for online businesses relying on shipping to deliver their products to customers.
At Noah Packaging, we understand the importance of custom lingerie boxes for businesses. Our team of experts will work closely with you to create custom lingerie boxes that match your brand's personality and style, ultimately helping you differentiate yourself from the competition and increase customer loyalty.
The Perfect Fit: Lingerie Packaging Solutions for Every Business
We understand that any two lingerie businesses are not the same. That's why we offer lingerie packaging solutions that are as unique as your business. Our wide range of packaging solutions include custom lingerie boxes, bra subscription boxes, and gift boxes.
These boxes serve the functional purpose of protecting the products during transportation and provides an opportunity for businesses to create brand recognition and loyalty. At Noah Packaging, we understand that every business has unique packaging needs, so we offer a range of lingerie packaging solutions to cater to every business.
Custom lingerie boxes allow businesses to showcase their brand's personality and style, while bra subscription boxes can provide a recurring revenue stream. Lingerie gift boxes are perfect for special occasions, while our eco-friendly packaging solutions cater to businesses with sustainability goals. Whatever your business needs, our team of experts can create tailored lingerie packaging solutions that fit your requirements and help take your business to the next level.
Wrap Up Intimacy with Lingerie Gift Boxes
Looking for the best way to package your lingerie products for gifting? Look no further than our affordable and luxurious lingerie gift boxes. At Noah Packaging, we understand the importance of creating a memorable gifting experience, and our lingerie gift boxes are designed to do just that.
Our team of experts can create custom gift boxes that reflect your brand's personality and style while ensuring the packaging is just as impressive as the lingerie inside. Our affordable cardboard boxes allow businesses to create a memorable gifting experience without breaking the bank. At the same time, our luxury options provide a high-end experience for customers looking for something extra special.
Contact us today to learn more about our lingerie gift box options and how we can help take your business to the next level.
Maximize Your Profit Margin with Lingerie Boxes Wholesale from Noah Packaging
At Noah Packaging, we are committed to helping lingerie businesses increase their profitability by providing affordable and high-quality wholesale lingerie boxes. Our range of wholesale options is designed to cater to businesses of all sizes, offering a cost-effective solution to their packaging needs without compromising on quality or style.
By purchasing our wholesale lingerie boxes in bulk, businesses can save money and reduce their packaging costs, allowing them to invest more in other areas of their business. With our reliable and efficient wholesale services, businesses can streamline their packaging processes and focus more on their core operations.
Call our team to learn more about our wholesale options and how we can help take your business to the next level.
Read more
| | |
| --- | --- |
| Box Style | Apparel Boxes |
| Dimension (L + W + H) | All Custom Sizes and Shapes |
| Quantities | No Minimum Order Required |
| Paper Stock | 10pt to 28pt (60lb to 400lb) Eco-Friendly Kraft, E-flute Corrugated, Bux Board, Cardstock |
| Printing | No Printing, CMYK, CMYK + 1 PMS color, CMYK + 2 PMS colors |
| Finishing | Gloss Lamination, Matte Lamination, Gloss AQ, Gloss UV, Matte UV, Spot UV, Embossing, Foiling |
| Included Options | Die Cutting, Gluing, Scored,Perforation |
| Additional Options | Eco-Friendly, Recycled Boxes, Biodegradable |
| Proof | Flat View, 3D Mock-up, Physical Sampling (On request) |
| Turnaround | 4 - 8 Business Days, RUSH |
| Shipping | FLAT |
Lingerie boxes can be made from various materials, such as paperboard, cardboard, plastic, or even metal. The material for making the box depends on the design, durability, and cost.

The minimum order quantity for lingerie boxes can vary based on your specific requirements. It can also depend on the customization options, materials used, and other factors.
Lingerie boxes come in a variety of styles and sizes to cater to different needs. Some popular types include drawer-style boxes, foldable boxes, and two-piece boxes. They can also be customized with different finishes, prints, and textures to enhance the presentation of your products.