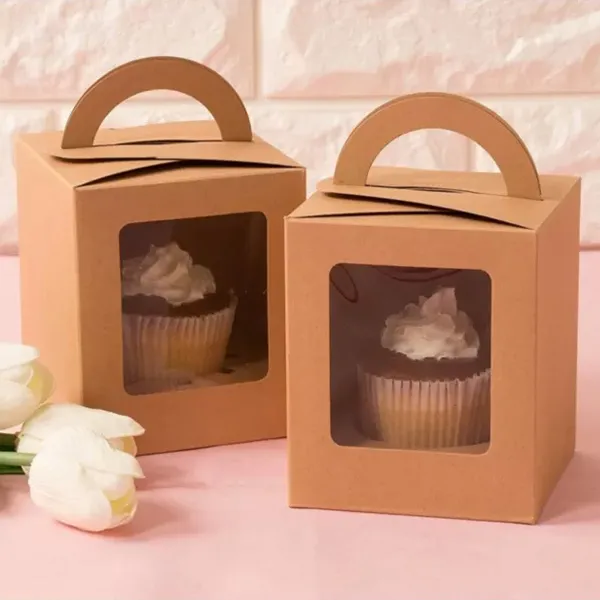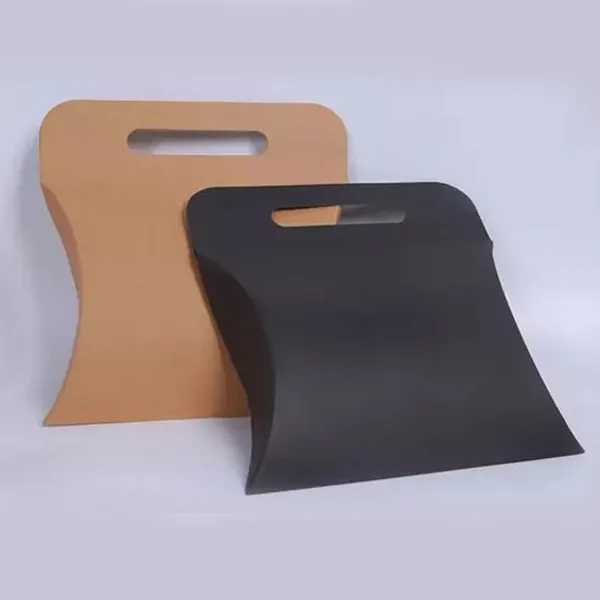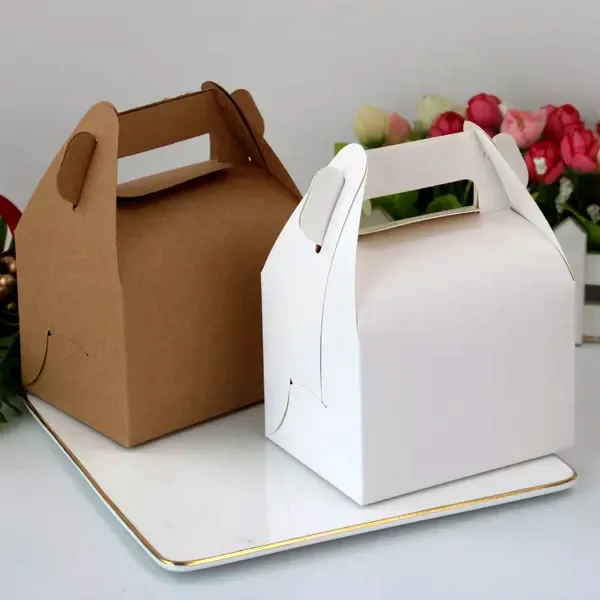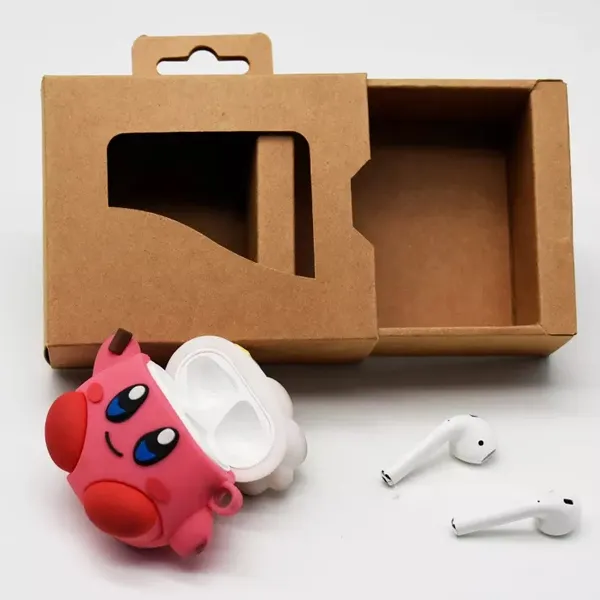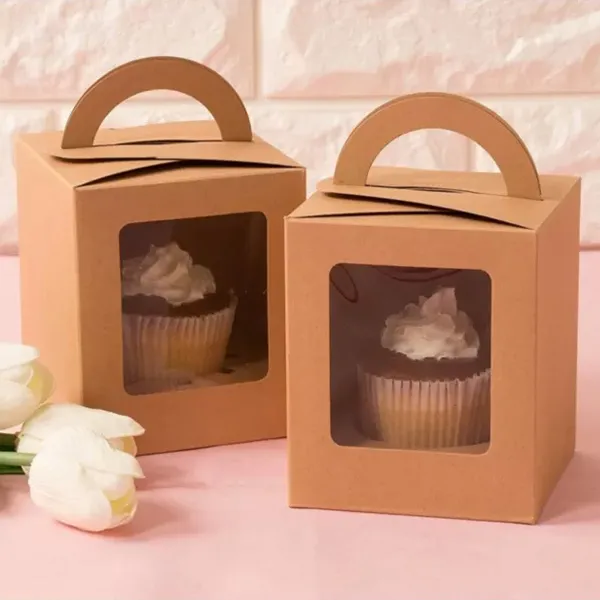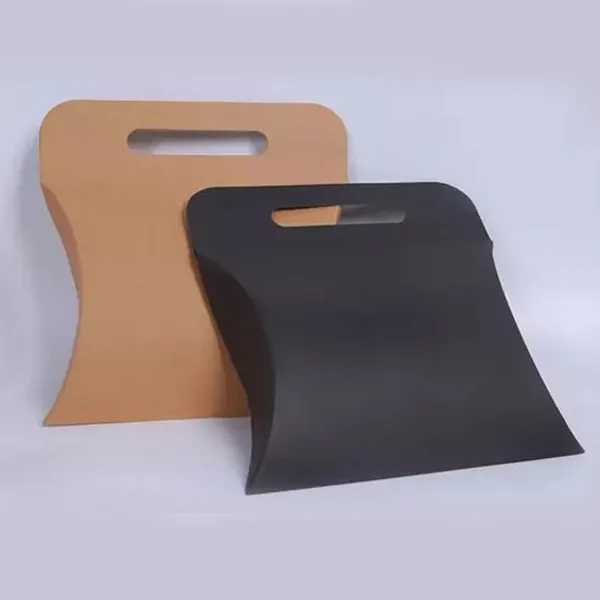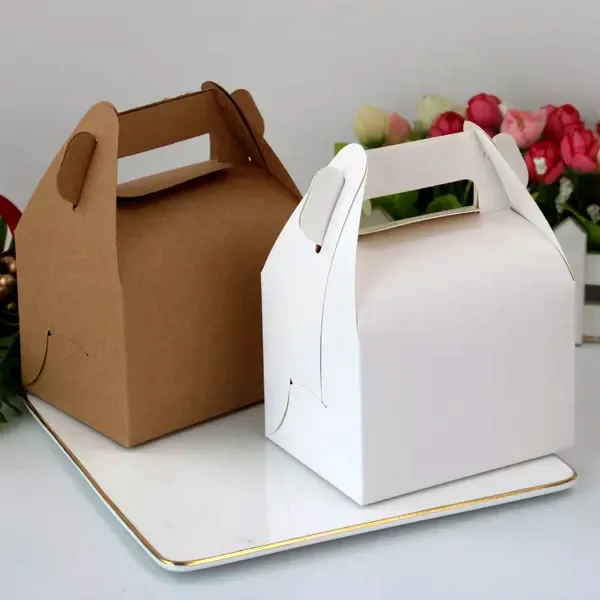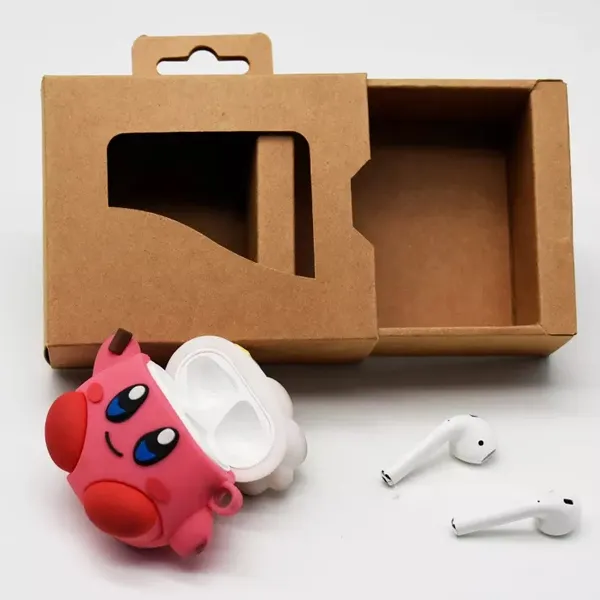 Kraft Handle Boxes
Elevate your packaging game with our Kraft handle boxes that effortlessly convey both quality and convenience. Crafted with premium materials and featuring sturdy handles, these boxes ensure secure transportation. Moreover, it eases the customers to carry their purchases. Come and get an excellent packaging experience with our Kraft box with a handle.
Shop with Confidence
Money
Back Guarantee


Convey Quality and Convenience with Kraft Handle Boxes
Custom packaging plays a crucial role in shaping a brand's identity and enhancing customer experience. At Noah Packaging, we understand the significance of conveying quality and convenience through packaging. That's why we offer exceptional Kraft handle boxes. These boxes not only prioritize sustainability but also provide an efficient and user-friendly packaging experience.
Kraft packaging, known for its eco-friendly nature, aligns perfectly with the values of environmentally conscious businesses. By opting for Kraft pillow boxes, you showcase your commitment to sustainability, attracting like-minded customers who appreciate eco-friendly practices. This not only helps in reducing your carbon footprint but also resonates with the growing demand for environmentally responsible products.
Our Kraft box with handle is carefully crafted using high-quality materials, ensuring durability and reliability. Equipped with convenient handles, these boxes add a touch of convenience and give a great shopping experience. The sturdy construction of our Kraft handle boxes guarantees safety and minimizes the risk of damage during transportation.
Enhance your brand's image with customized Kraft handle boxes
Enhance your brand's image with customized Kraft handle boxes: Make a lasting impression with our customized Kraft handle boxes that elevate your brand's image. Add your logo, colors, and unique branding elements to Kraft packaging, creating a cohesive and professional look. With custom packaging, you convey a sense of quality and attention to detail, enhancing brand recognition and customer loyalty. Furthermore, fine-quality finishing options make the packaging visually appealing.
Why Use Kraft Paper Box With Handle?
Kraft boxes with handles offer multiple benefits to your businesses. Some of them include;
Secure your valuables:
Our Kraft paper box with a handle provides secure storage for your valuable items. Their durable and sturdy structure minimizes the risk of damage or loss during transportation.
Perfect solution for easy transportation:
The convenient handles on our Kraft paper boxes make it effortless for customers to carry their purchases, enhancing convenience and customer satisfaction.
Convenient Packaging:
The inclusion of handles in Kraft packaging adds a practical element, making it easier for customers to carry their purchases. The convenience factor enhances the overall customer experience, leading to higher customer satisfaction and potentially repeat business.
Enhance product presentation:
The natural and rustic look of Kraft paper boxes adds a touch of charm and elegance to your products. This enhances their visual appeal and presentation.
Sustainable packaging solutions:
Opting for Kraft paper boxes demonstrates your commitment to sustainability and appeals to eco-conscious customers who value environmentally friendly packaging.
Save Money by Ordering Wholesale Boxes:
Wholesale Kraft boxes with handles offer numerous benefits to your business, making them a smart choice for packaging solutions. Here's how they can add profit to your business:
Cost-effectiveness:
Purchasing Kraft paper boxes with handles in bulk or wholesale quantities often results in significant cost savings. Wholesale prices allow you to maximize your budget and allocate resources to other aspects of your business.
Consistent Supply:
When you opt for wholesale boxes, you ensure a consistent and reliable supply of packaging materials. Having a ready stock of boxes with handles helps avoid delays in packaging and shipping processes, ensuring smooth operations.
Customization Options:
Many wholesale suppliers offer customization options for Kraft handle boxes. You can add your brand logo, colors, and other branding elements to create a unique and professional packaging solution that aligns with your brand identity.
Eco-Friendly Appeal:
Kraft boxes are known for their eco-friendly properties as they are made from recyclable materials. By using wholesale Kraft handle boxes, you demonstrate your commitment to sustainability, attracting eco-conscious customers who value environmentally responsible businesses.
Noah Packaging - Best Packaging Company in The USA:
Trust Noah Packaging, a leading packaging company in the USA, for superior quality Kraft handle boxes. With our expertise and dedication to excellence, we deliver the best packaging solutions that meet your business needs. We are a great seller of kraft mylar bags and kraft handle bags.
By working with us, you can get free guidance on trendy designs and get hi-tech prints at affordable prices. We meet quality standards and give you free shipping services all across the USA. Don't miss our exciting offers of wholesale and bulk orders. Contact us at sales@noahpackaging.com at any time.

Read more
| | |
| --- | --- |
| Box Style | Kraft Boxes |
| Dimension (L + W + H) | All Custom Sizes & Shapes |
| Quantities | No Minimum Order Required |
| Paper Stock | 10pt to 28pt (60lb to 400lb) Eco-Friendly Kraft, E-flute Corrugated, Bux Board, Cardstock |
| Printing | No Printing, CMYK, CMYK + 1 PMS color, CMYK + 2 PMS colors |
| Finishing | Gloss Lamination, Matte Lamination, Gloss AQ, Gloss UV, Matte UV, Spot UV, Embossing, Foiling |
| Included Options | Die Cutting, Gluing, Scored,Perforation |
| Additional Options | Eco-Friendly, Recycled Boxes, Biodegradable |
| Proof | Flat View, 3D Mock-up, Physical Sampling (On request) |
| Turnaround | 4 - 8 Business Days, RUSH |
| Shipping | FLAT |
Kraft handle boxes are made up of kraft paperboard material with hanging handles. These ease your customers in carrying stuff from one place to another.
You can order your customized Kraft handle boxes at the fastest turnaround period from Noah Packaging. Call us now and place your order.
The cost of the Kraft handle boxes depends on the design and print you choose for your packaging.
Kraft handle boxes are made up of Kraft paperboard material that is fully recycled and biodegradable.
They are made from durable packaging material that resists damage during transportation hurdles and careless handling processes.
Kraft handle boxes with windows are available in the market which eases the customers in viewing the packed product. This enhances the visual appeal of the packed product and urges customers to choose your product over the rest.
Kraft handle boxes are available in small, medium, and large sizes depending on the quantity of the packed product.
The weight capacity of the kraft handle boxes depends on the sizes of the boxes themselves. Generally, they carry moderate weight.